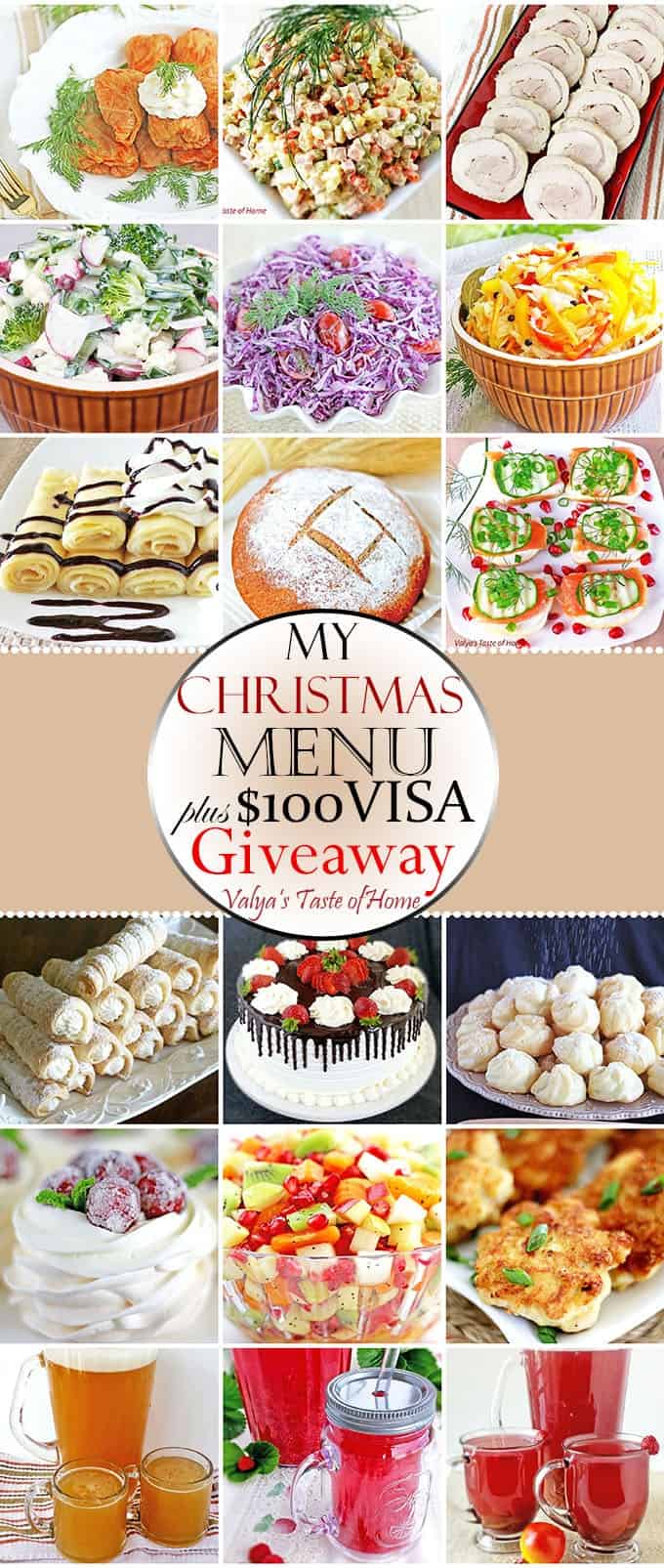 In today's post you will find a collection of recipes we like to make for major holidays like Christmas and Ester. Since some of you ask what my Christmas menu is, I am more than happy to share it with you. Yes, some of you may say that it's a lot of food, and I would agree. However, its a good thing that I am not the only one cooking and baking. I have older girls who love to cook and bake just as much as I do.
We usually have family or friends over for the holidays and after serving up lunch, and then dinner, most of the food is gone. I would also like to extend a treat to one distant friend. At the end of this post you may enter to win a $100 VISA Gift Card. You may enter once each day. Once all the Giveaway rules are followed, you don't need to repeat them each day you enter. Good luck!
Golubtsi is especially a must at Christmas celebrations. Everyone have their own ideas for their Christmas menu, but I can almost guarantee that Golubtsi are on every Slavic household's menu. It wouldn't be Christmas without Golubtsi.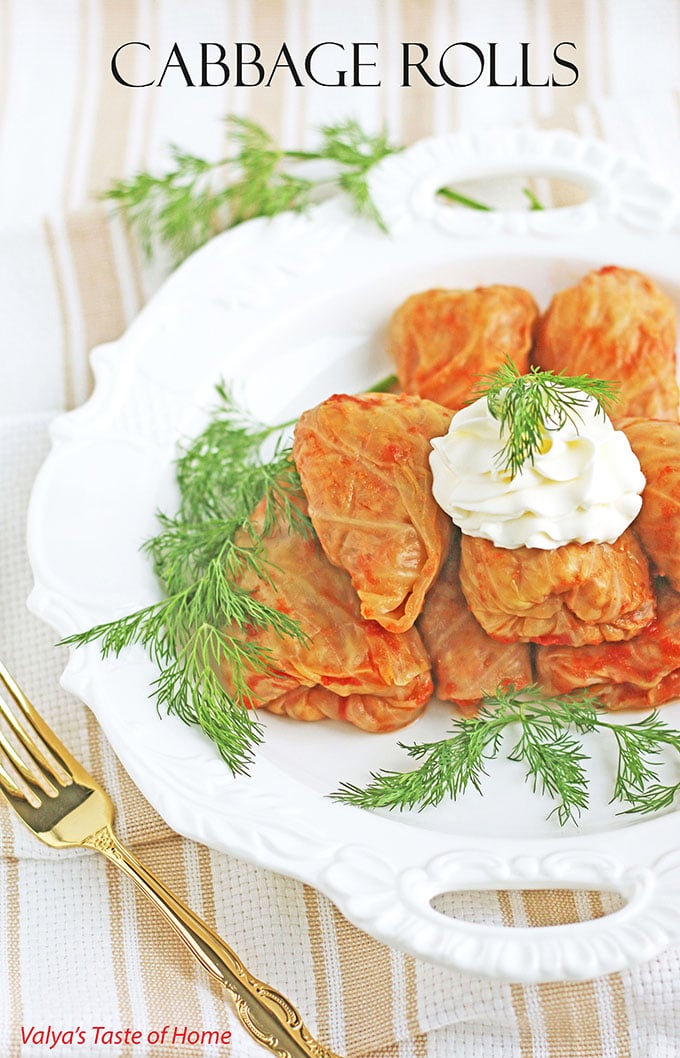 2. UKRAINIAN POTATO SALAD (OLIVIE)
This traditional Ukrainian Potato Salad (Olivie) – Салат "Оливье" - goes hand-in-hand with Golubtsi. Its very easy to make, very hearty and craveable.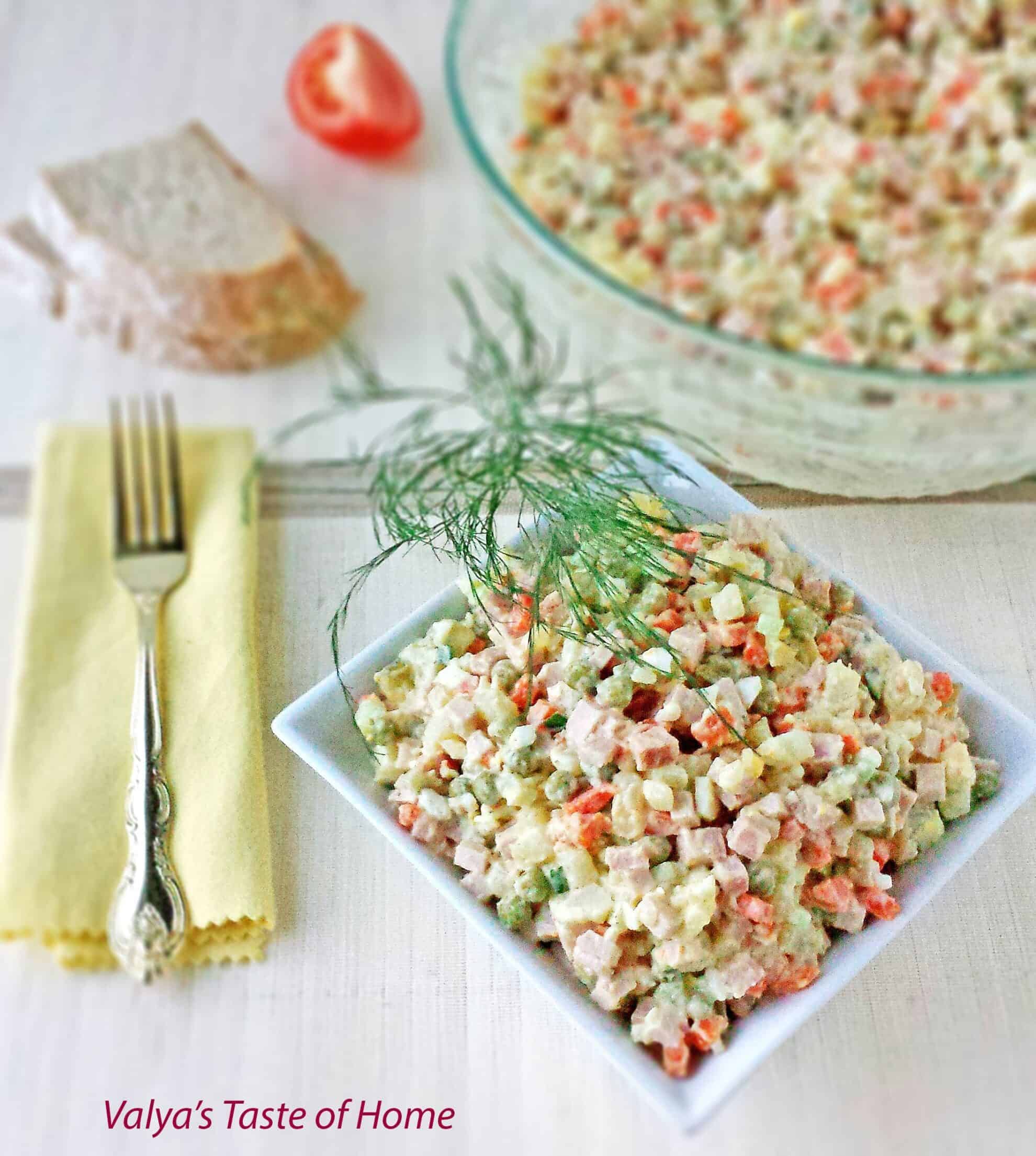 This is a very popular side-dish that is also made for special events and is a staple. The Pork Meat Roulette recipe may seem like a hassle to make but it's really not as hard it looks and has exceptional flavor.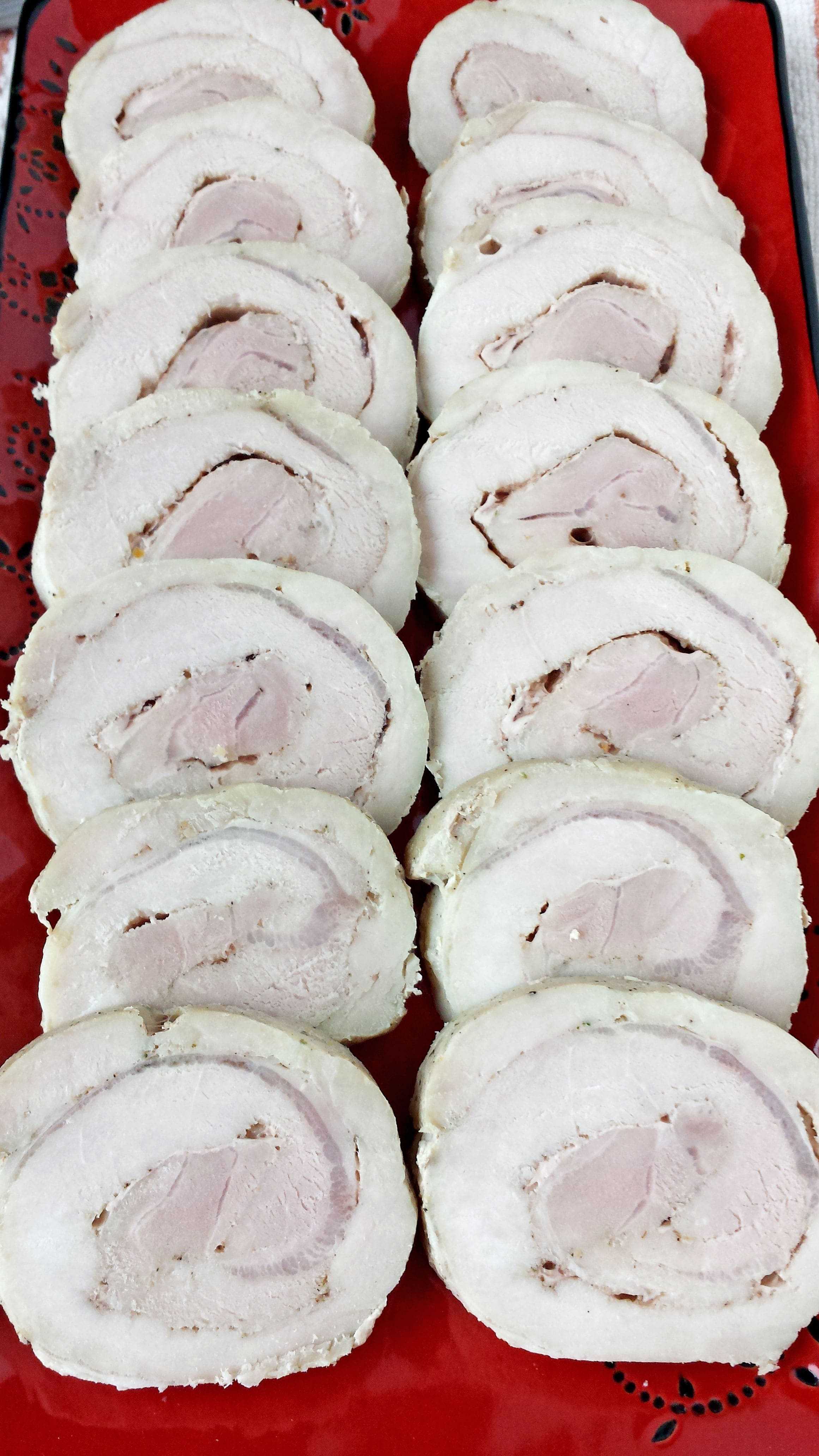 4. CUCUMBER/CAULIFLOWER/RADISH/BROCCOLI SALAD RECIPE
This salad goes marvelously with Lemon Pepper Baked Salmon, with which we usually serve. Regardless the season or the reason, this is one salad you will love very much.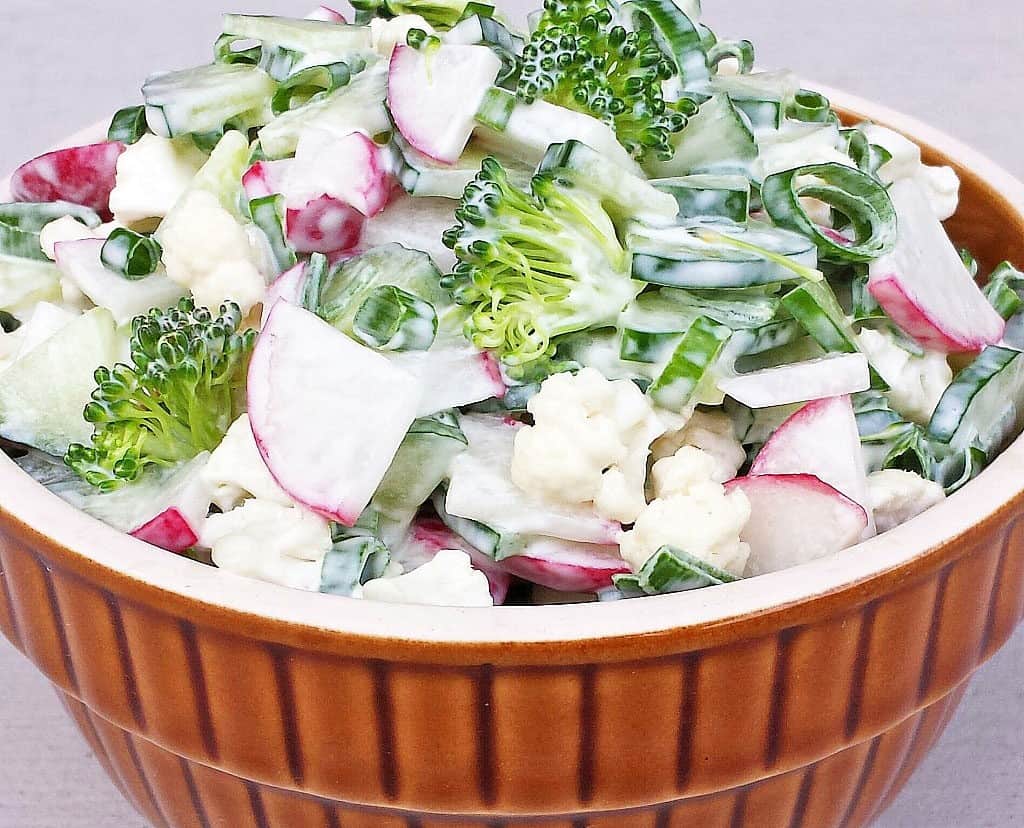 5. PURPLE CABBAGE TOMATO SALAD
The colors of this salad remind me of Christmas. This salad, like most, has its own taste and deliciousness, which I like. It's easy to make and requires few ingredients. The plain Greek yogurt and mayonnaise combo dressing gives it a rich, smooth and a healthy taste.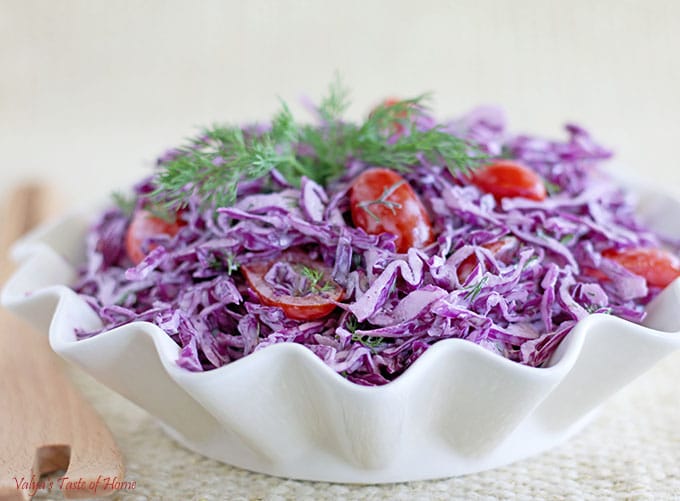 6. CABBAGE-CARROTS-PEPPERS SALAD
This Cabbage-Carrot-Peppers Salad recipe is not one of those salads that you really taste the sharpness of fresh vegetables. It's a marinated salad and has a bit of a sweet and sour taste to it. The best thing I like about this salad is that you can make it way ahead of time which helps avoid those last minute preparation rushes. No matter if it's for an upcoming holiday or guests you've invited, you know that this sharp and delicious salad is in the fridge waiting for you to just place on the table.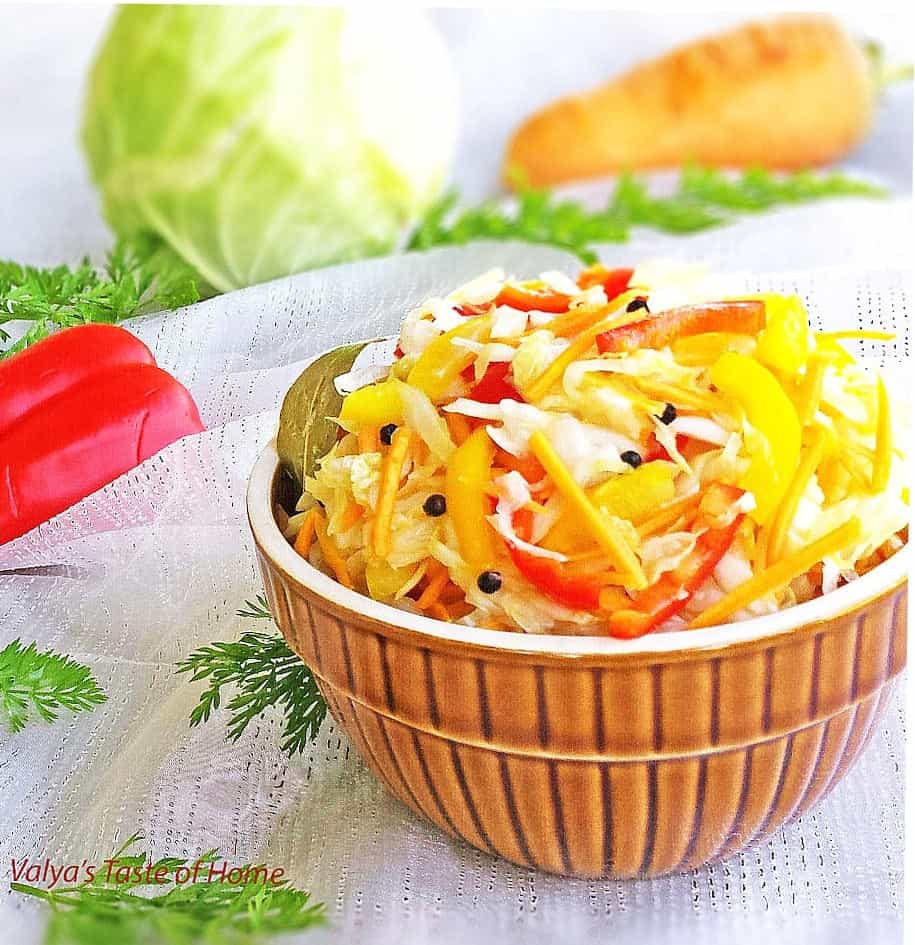 7. CREPES WITH CHEESE (NALISNIKI)
This Crepes with Cheese recipe has been passed down from generation to generation. They are so tender, they just melt in your mouth. The added vanilla in the recipe gives them a wonderful vanilla flavor and aroma. It's one of the most looked forward to desserts on the holidays.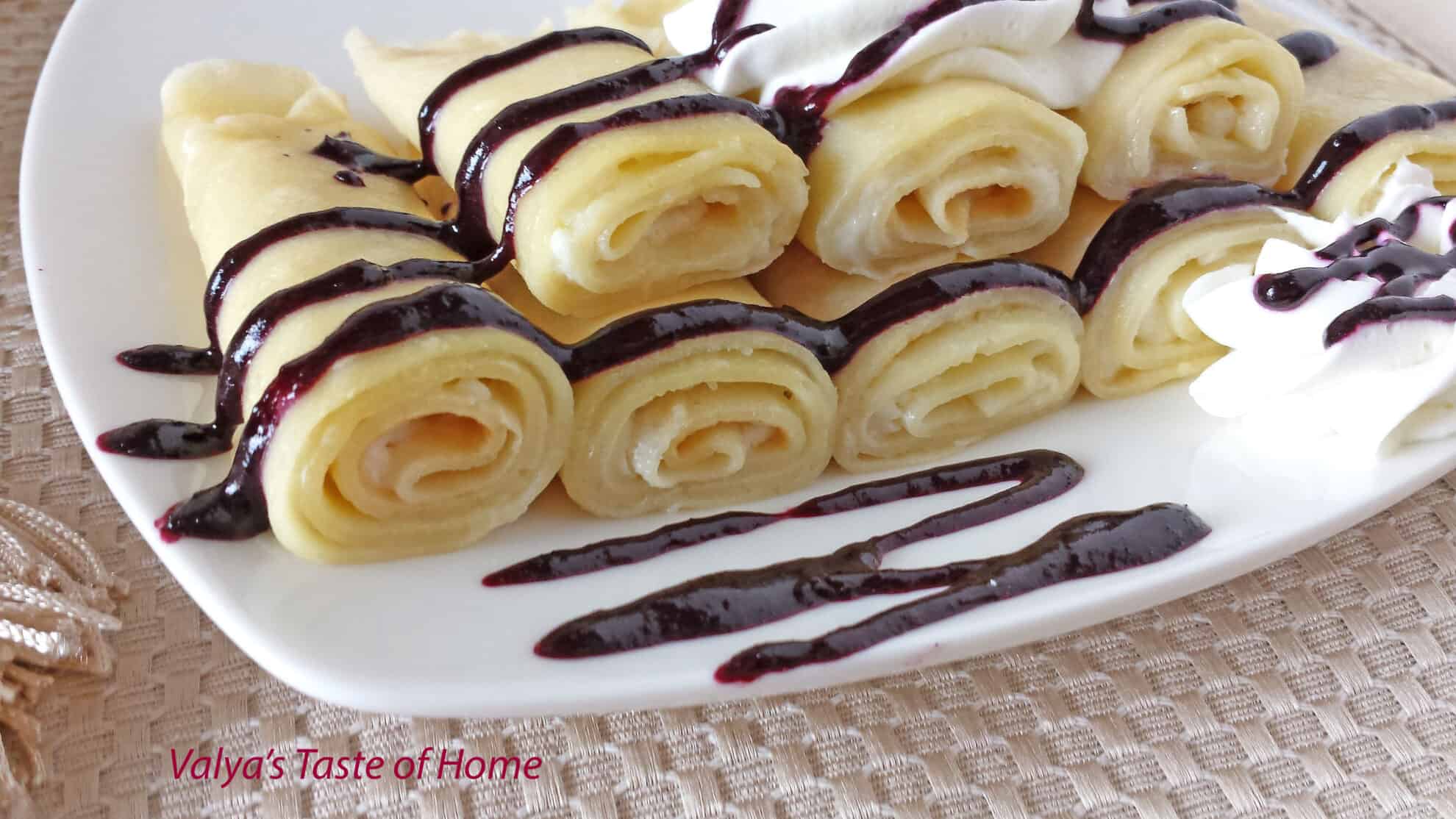 We all love bread. Especially homemade and fresh out of the oven. Warm and soft. Most food gets tiring after a while, but good bread is never one of those!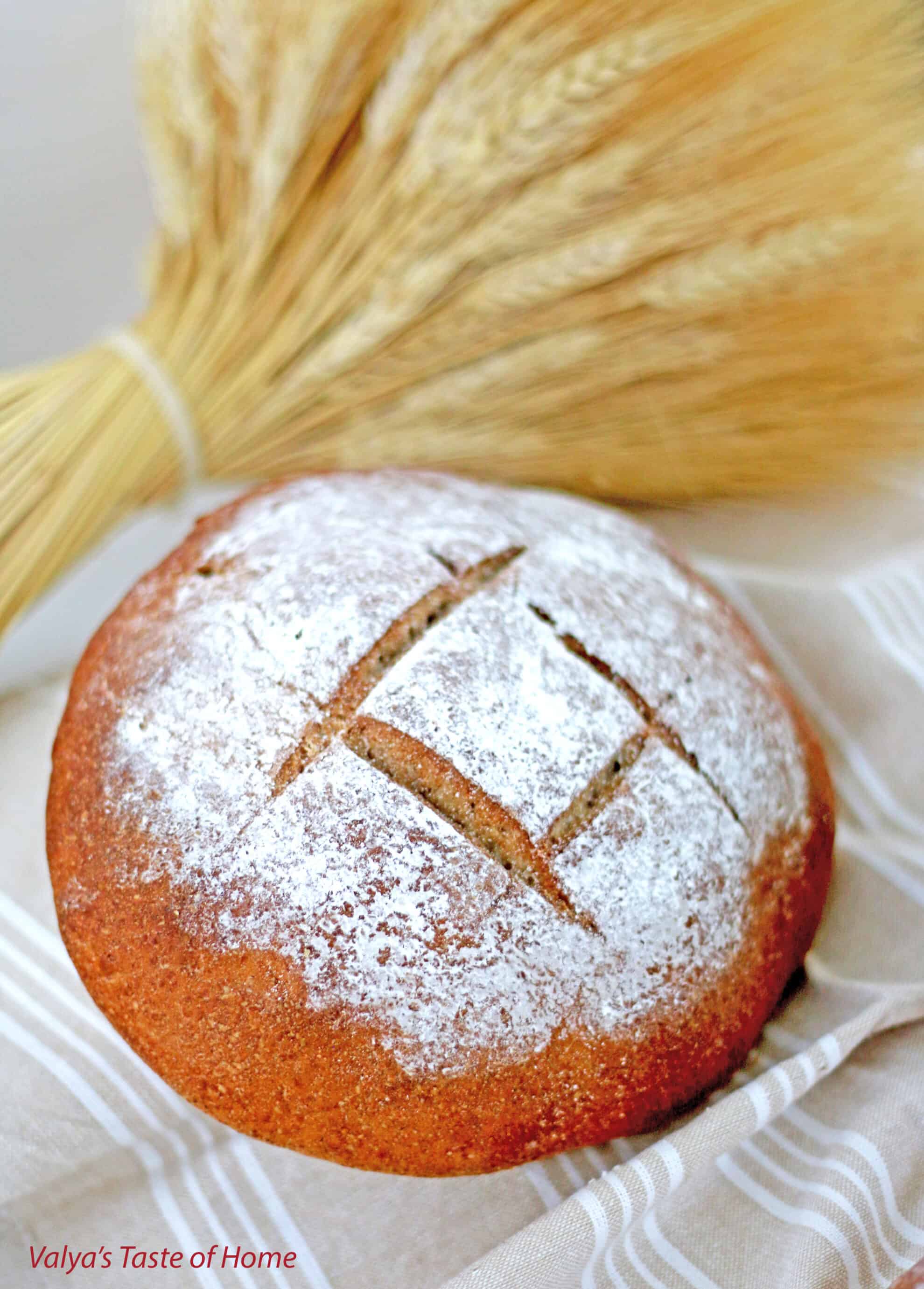 This Smoked Salmon Canapés recipe is very easy and quick to make and tends to make people very happy. These canapés not only taste incredible but they decorate your party table. The only problem seems to be with these little treats is no matter how many you make, they fly off the table much too quick.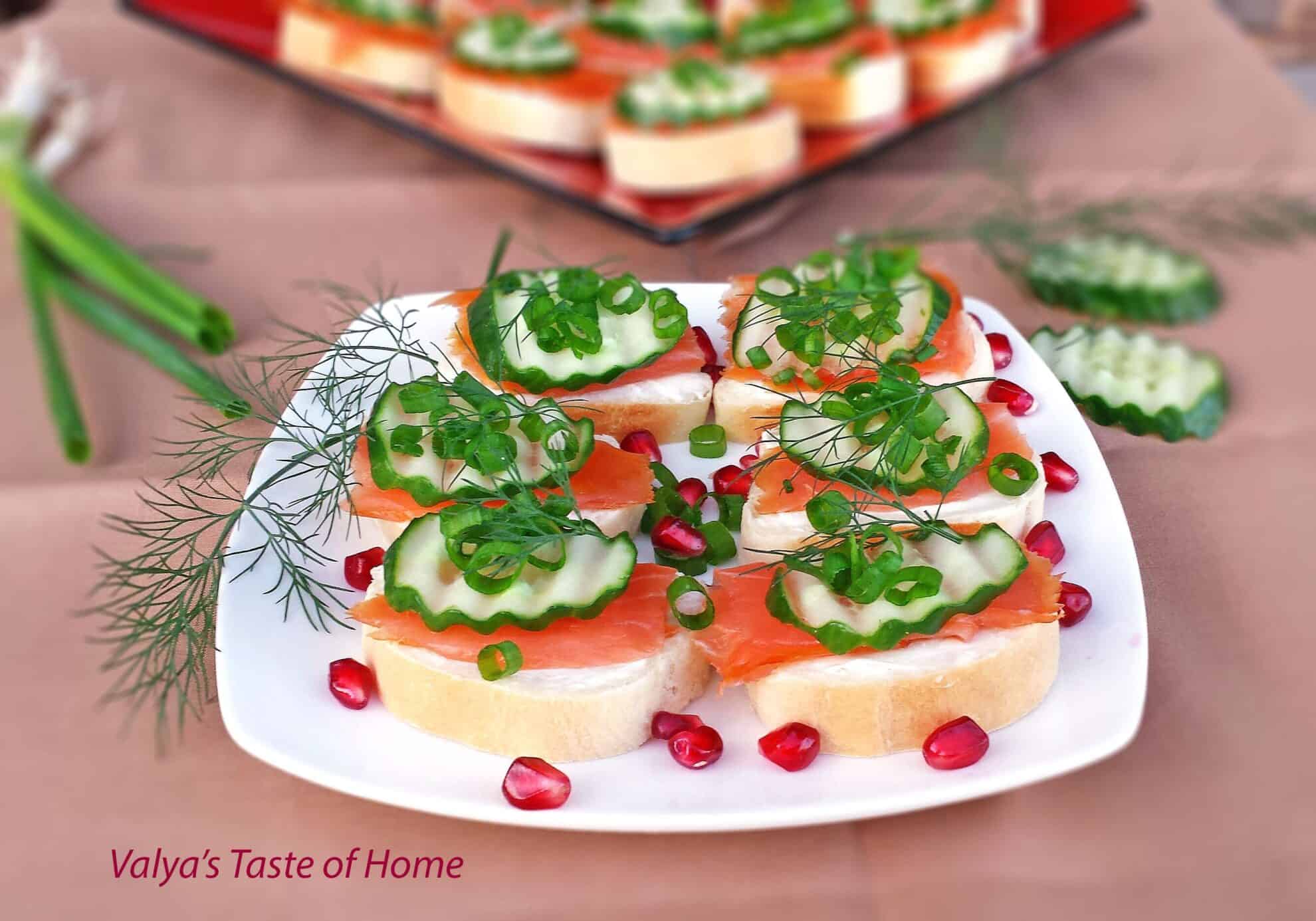 I love them not too crunchy, as some people, but softer. The cream perfectly goes with this dough. It's so easy and simple to make. They freeze very well. When you need a quick desert, just take them out of the freezer a couple hours before serving. We usually freeze them before major holidays when we have big cooking and baking lists. It's a fantastic desert to have on hand when you get guests on a short notice.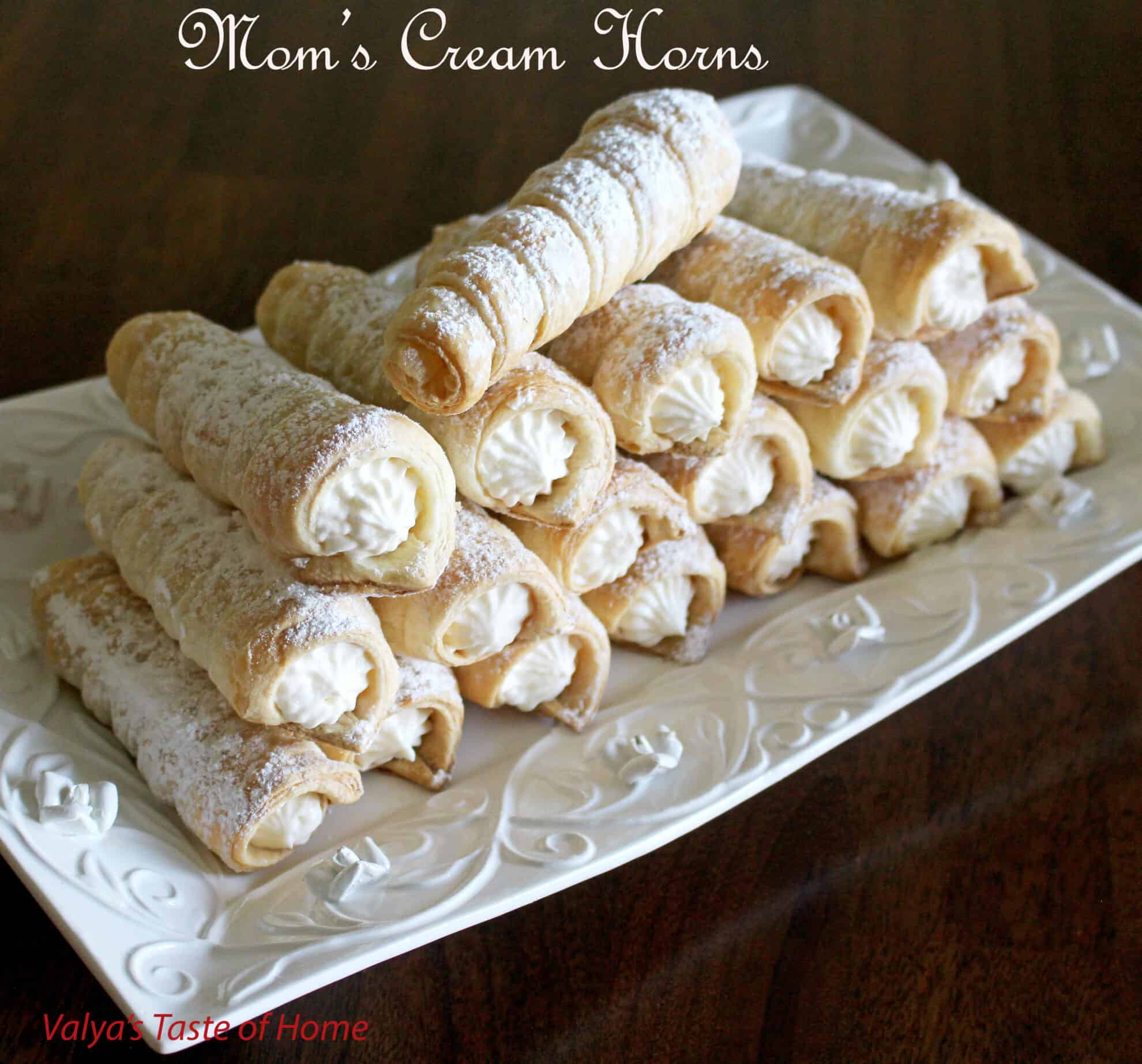 11. HONEY CHOCOLATE AND STRAWBERRY CAKE
This cake is absolutely delicious! The addition of honey makes this cake very moist and sweet. The strawberry syrup gives it a fresh taste and aroma which perfectly blends with the cream. Chocolate ganache and fresh strawberries finishes the cake with a beautiful look. Your mouth waters just by looking at it.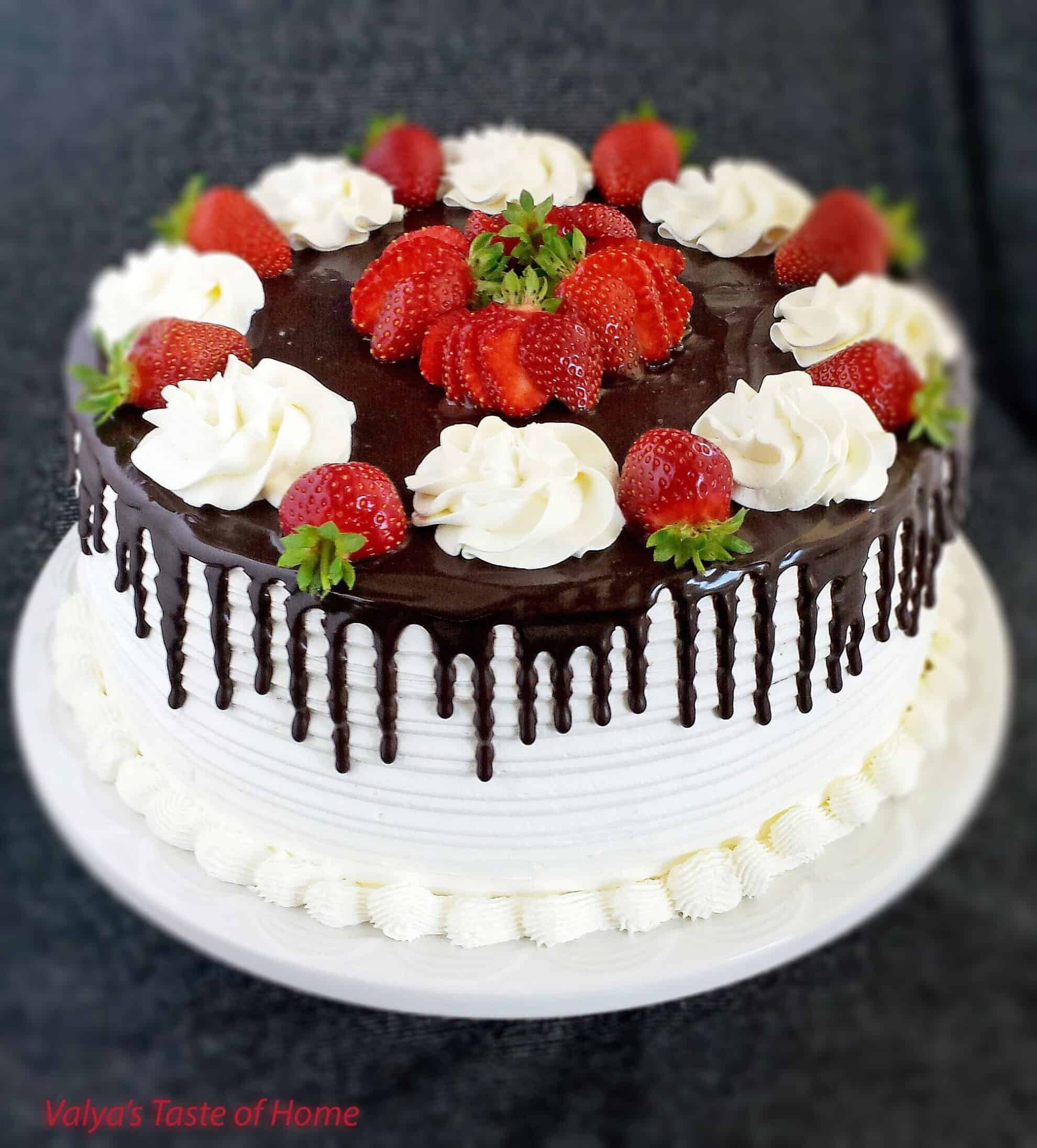 The main thing I love about Eclairs is that they may be made way ahead of time before they are actually needed and add a touch of fancy to the host's table. Once baked and filled, they may be frozen in zip lock bags for weeks. They are wonderful with tea when you have last minute guests. Then all there is to do is place them in the fridge for a couple of hours beforehand and they are perfect and fresh to enjoy. Very convenient to have on hand.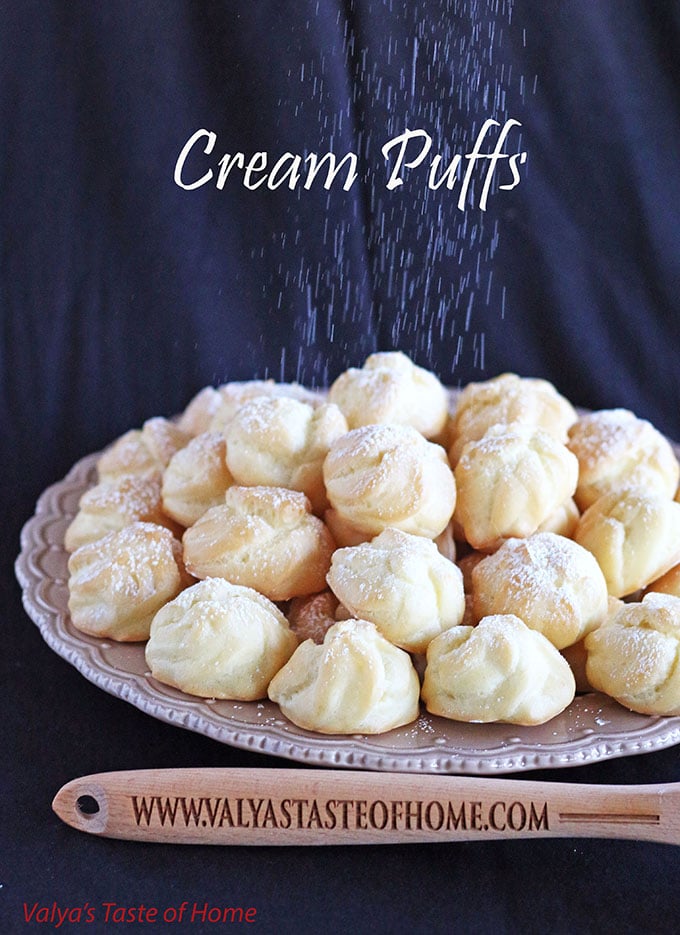 These beauties are crunchy and soft. Every bite of this deliciousness just melts in your mouth. They are so fun to make and are a beautiful decor dessert on a holiday table.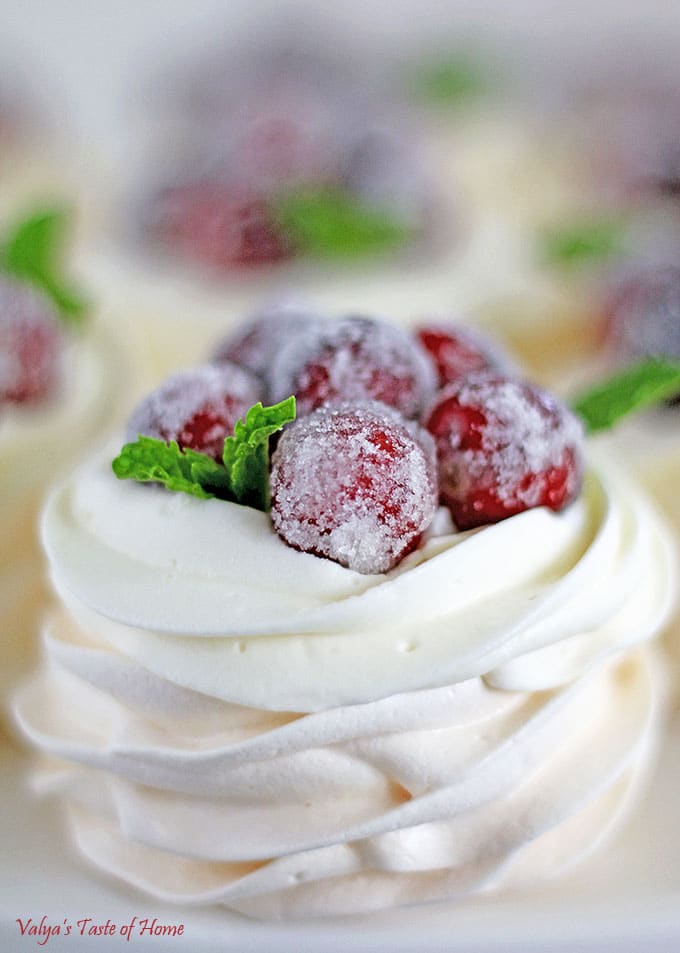 14. HEALTHY WINTER FRUIT SALAD
This salad is simple to make and can be a great addition to your meal as a dessert or a healthy snack any time the day. The salad is not only beautiful and colorful, but is also loaded with all the goodness that not many dessert will provide and one that many cant resist.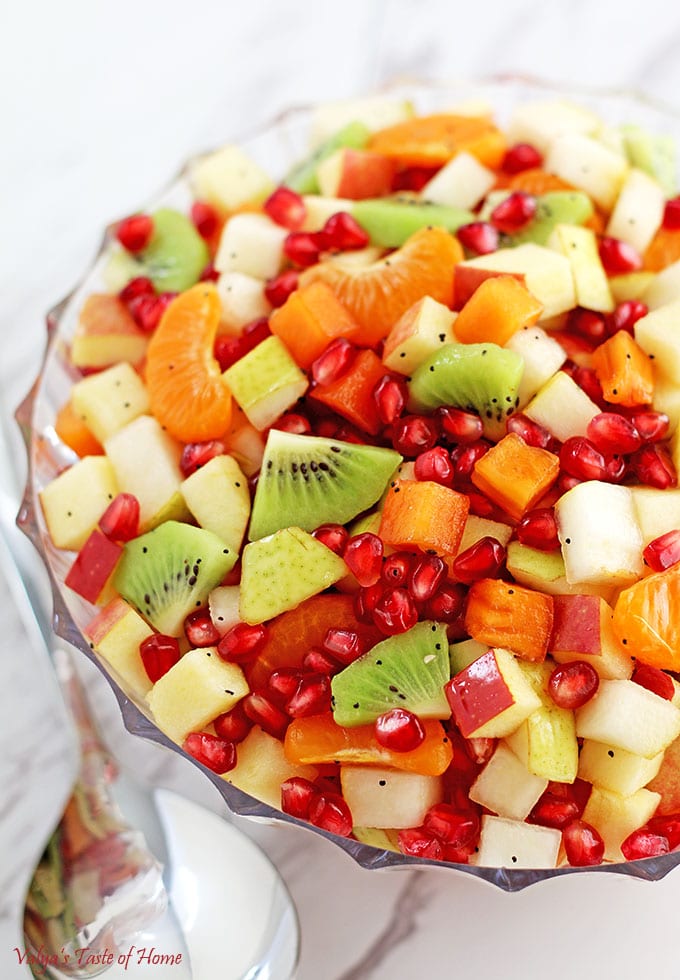 These tasty things are literally one of the easiest things you can ever make but are absolutely fantastic! Crispy on the outside, soft and juicy on the inside with a little hint of garlic, will instantly make you a fan.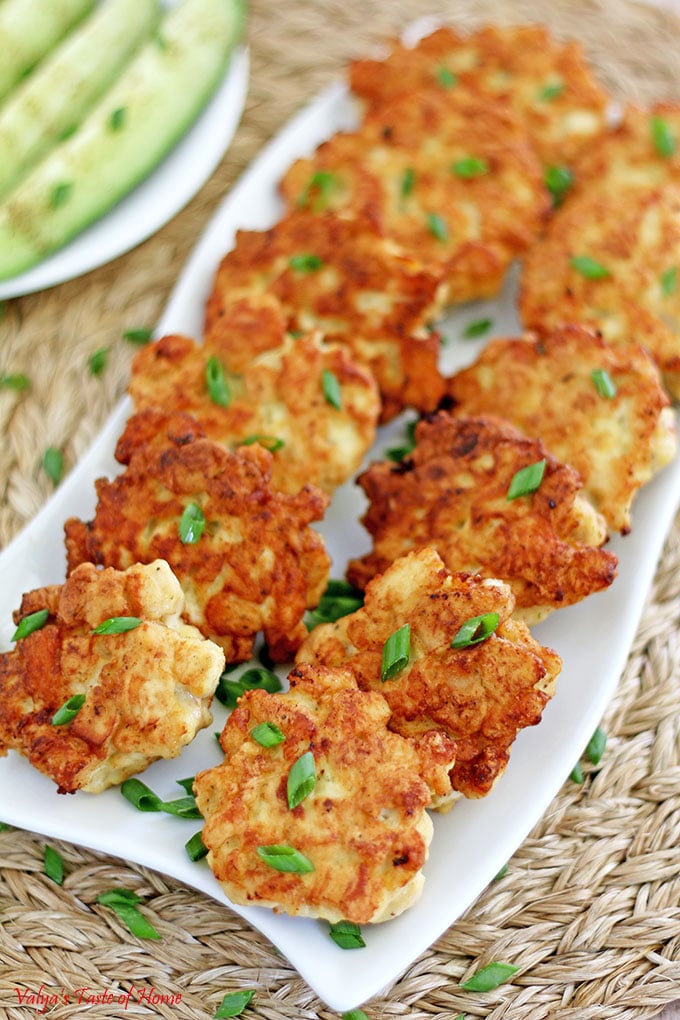 16. APPLE KVASS
There are many different kvass recipes, including the most popular bread kvass, but this recipe has a delicious, apple flavor that is delightful and enjoyed by adults and kids alike. Kvass is a perfect thirst-quenching drink and remarkably refreshing.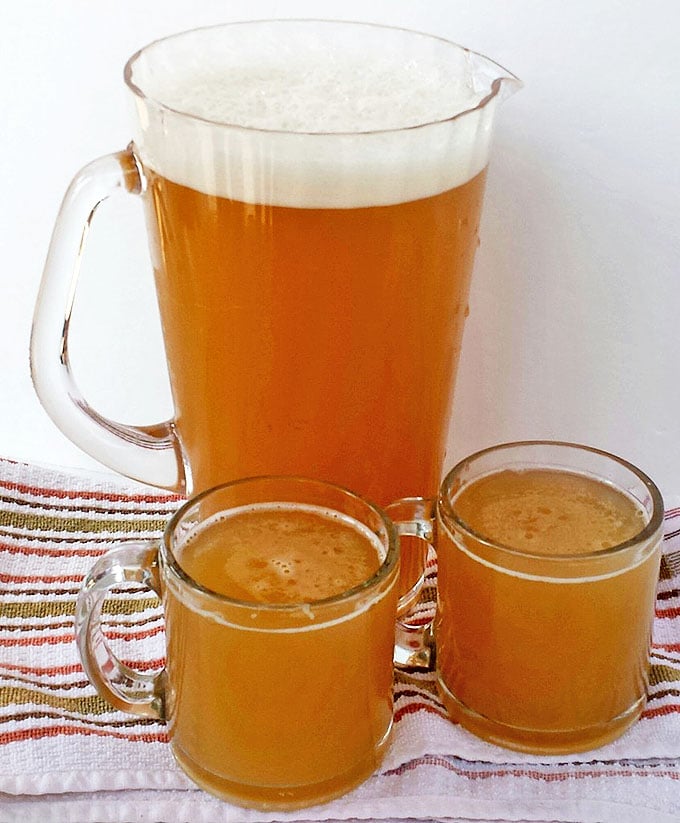 This Berry Flavored Water is a much healthier, nutritious and perfect substitute for juice or sodas. The original fruit juice changes the water color naturally and makes it a really attractive kid's drink.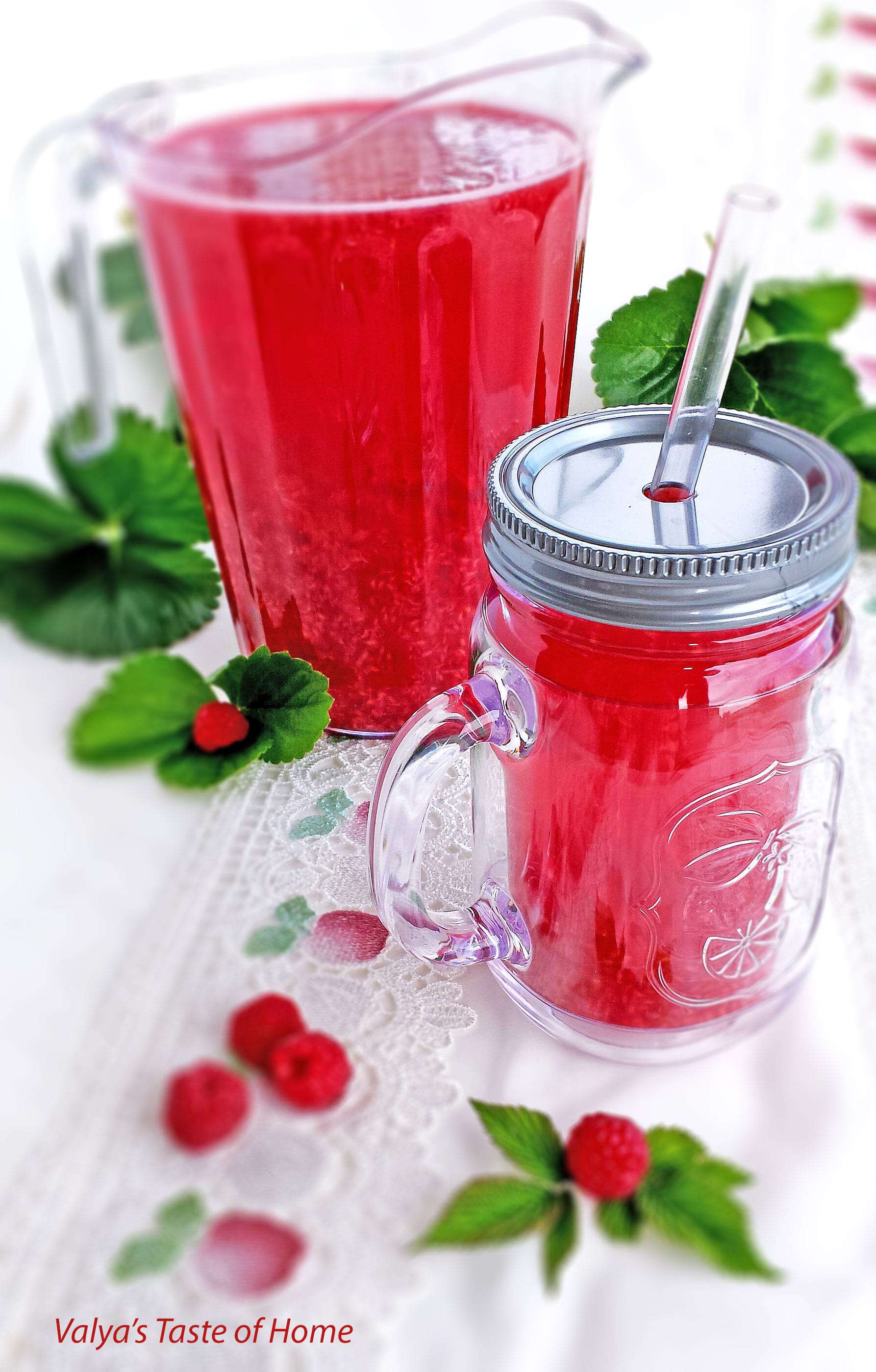 This drink is very popular in Eastern Europe (and at my house). It can be served warm or cold. It's our all year round preferred drink, but since my kids like to drink kompot very warm I make it more often during cold winter days. After they drink up the Kompot they love to enjoy the fruit that is left on the bottom.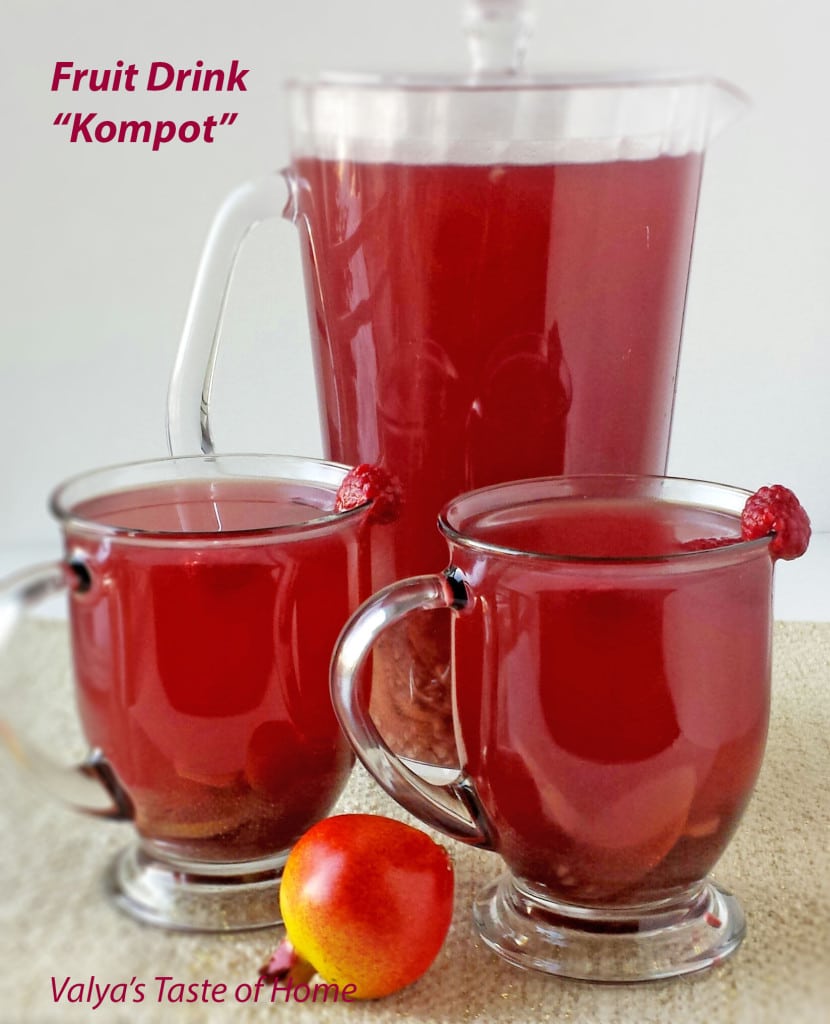 Also we are making these additional recipes: PEPPERMINT BARK, CHRISTMAS SPRITZ COOKIES, CHOCOLATE PEPPERMINT BROWNIES, PEPPERMINT GLAZED COOKIES, MEAT GRINDER BISKVIT COOKIES, PEPPERMINT OREO TRUFFLES, CLUSTERS, and SHUBA. A lot of these baked goods will be packed in Gift boxes for edible holiday presents.
$100 VISA Christmas Giveaway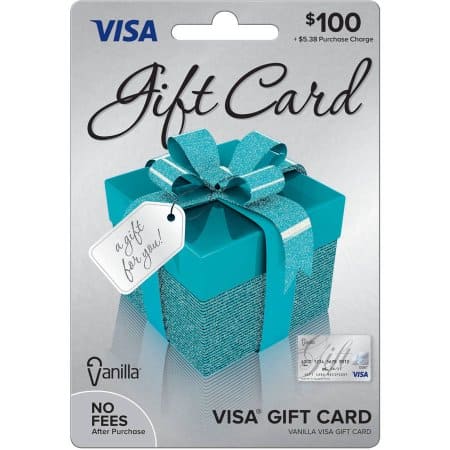 I want to pause and personally thank all of my friends who have been visiting my blog, reading my recipe posts and commenting. For supporting and following my blog and for sharing it with your friends and loved ones. Many of your comments and emails have been very encouraging and inspiring to me. I truly appreciate each and every one of you in everything you do to participate in and support my adventure. Without you I would not be where I am today.
To show my appreciation and as a way to thank you I am going to run a giveaways for $100 VISA Card. The winner will be chosen by a Rafflecopter random draw and will have 48 hrs. to respond back to me and claim their prize. If you have already subscribed to my newsletter, or following me on social media, simply mention that in the comment below and on the Rafflecopter then press "ENTER." You do not need to subscribe or follow again. Thank you kindly!
GIVEAWAY RULES:
1. THIS GIVEAWAY IS OPEN FROM DECEMBER 2, 2016 TO DECEMBER 21, 2016.
2. MUST BE 18 YEARS OR OLDER TO PARTICIPATE.
3. THIS GIVEAWAY IS OPEN TO ANYONE WORLDWIDE.
4. TO ENTER THE GIVEAWAY, FOLLOW THE INSTRUCTIONS IN THE RAFFLECOPTER WIDGET BELOW.
5. YOU MAY ENTER ONCE EACH DAY UNTIL THE GIVEAWAY ENDS.
6. THERE WILL BE ONE WINNER SELECTED AT RANDOM VIA RAFFLECOPTER ON WEDNESDAY THE 21ST OF DECEMBER, 2016. THE WINNER WILL BE NOTIFIED BY EMAIL AND WILL HAS 48 HOURS TO REPLY. IF I DO NOT HEAR BACK FROM THE WINNER IN THE SPECIFIED TIME, ANOTHER WINNER WILL BE SELECTED AT RANDOM. SELECTED WINNER WILL BE VERIFIED FOR PROPER ENTRY. THANK YOU AND GOOD LUCK!
Congratulation to Anastasiya, winner of the $100 VISA Card. Enjoy! I want to say thank you very much to all who entered this Giveaway! I wish I had one for everyone who entered.
THE GIVEAWAY HAS ENDED
PIN ME!