This Pudding Chocolate Cups with Berries and Cream treats are especially for the chocolate lover but do not leave out the berries and cream admirers. The intriguing dessert has been especially popular for this combination of flavors. While looking pretty fancy, they're actually quite simple to make and disappear just as quickly. It is loved by most, but this chocolaty, creamy, and fruity treat is every chocolate lover's dream!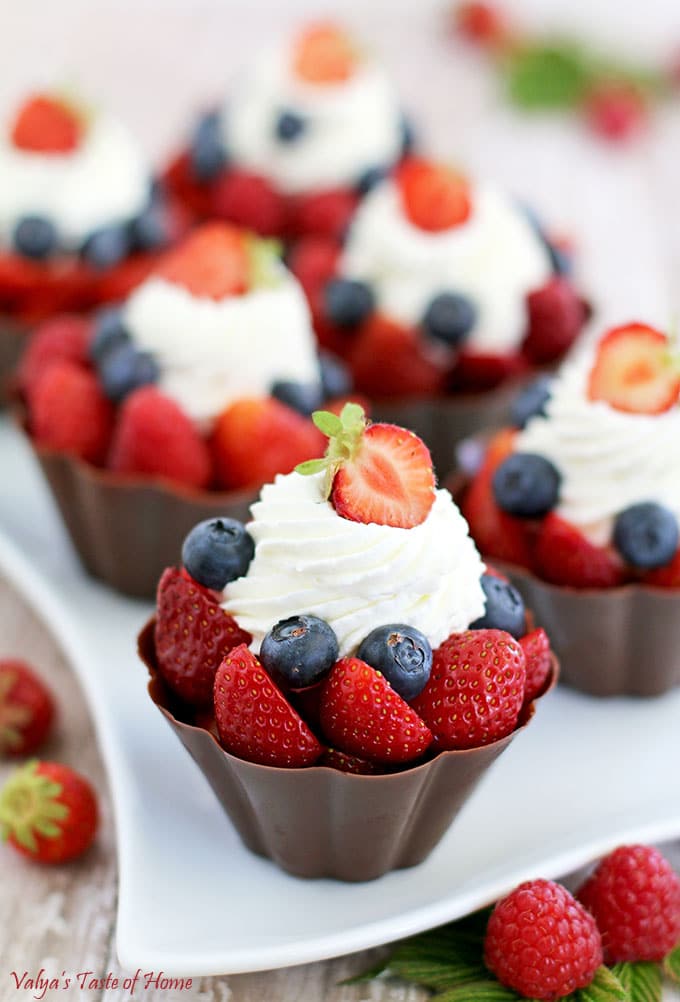 Decorated for the upcoming holiday, these chocolate cups may befittingly and beautifully be adorned for any holiday. When it comes to chocolate, one important thing to keep in mind is the temperature. When making them during the summer, this treat would probably be best enjoyed in cooler indoors. You can use many different types of fruit and colors to match any party theme.
And did I mention how much the little people love these cups? Kids absolutely adore them! They are so pretty and delicious, scoring one of these treats on their dessert plate is a must. They also enjoy making and decorating them in any way they like. It may be a wonderful break from the hot summer outdoors for kids as well, to gather together for a cool indoor project! Have fun!
…