Making Rich and Creamy Homemade Hot Chocolate at home has never been easier! This rich and creamy hot cocoa made from scratch out of the ingredients you most likely to have on hand taste indescribably tasty!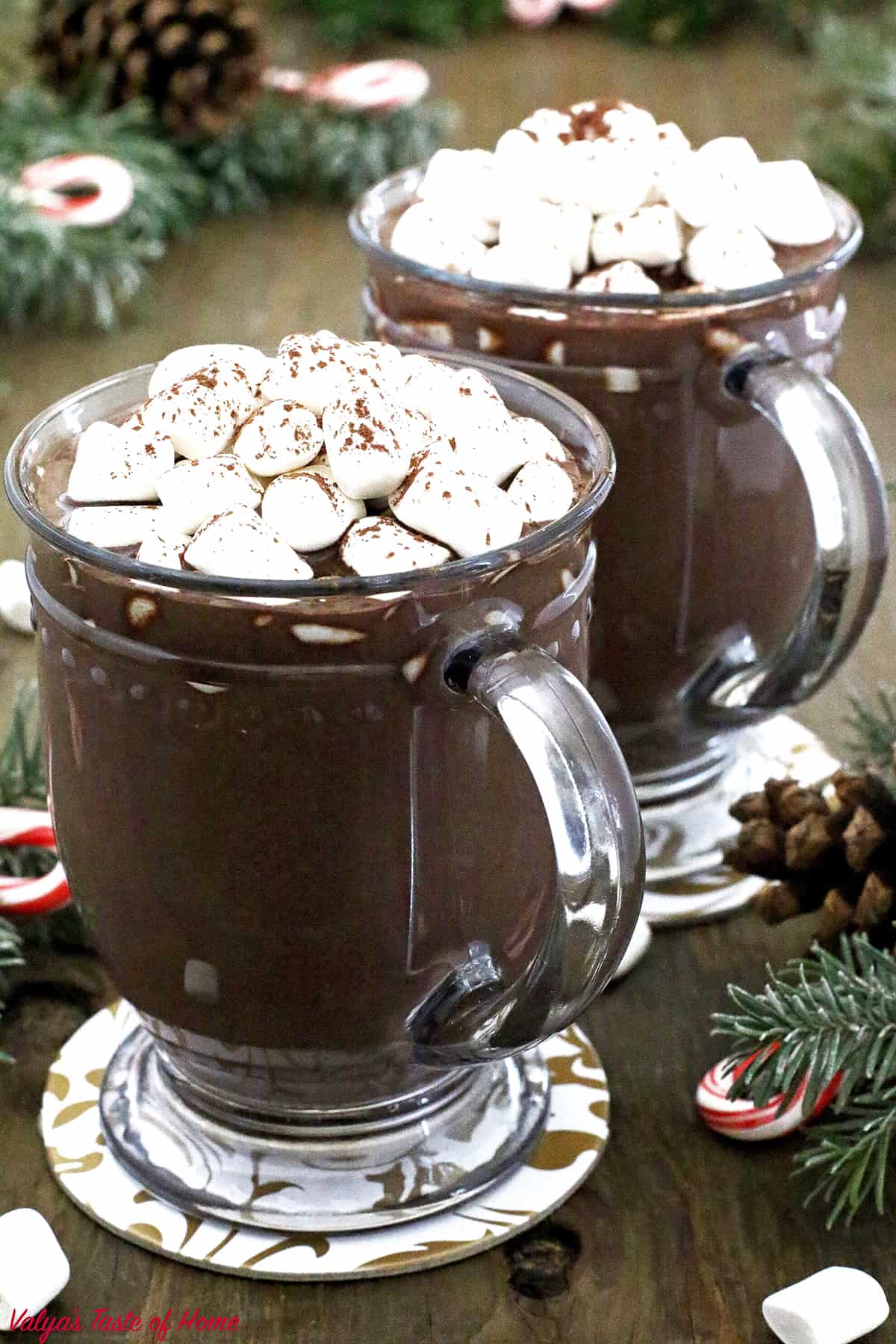 A smooth, creamy, chocolatey cup of hot cocoa is just in time for you to enjoy during this holiday with a huge pile of natural marshmallows next to the fireplace with your friends or family. You can customize this recipe to your taste. Add more or less of the ingredients to your liking and taste.
If you prefer a dairy-free version omit the milk and the heavy cream and use almond or cashew milk instead. It's delicious as well! Also, you can add mint candy, mint chocolate, or mint extract to make this deliciousness minty in taste. It's that easy, so much cleaner and healthier and you'll have a delicious cup of homemade hot cocoa staring at you for you to enjoy!
…