Party perfect, super easy to make with minimal effort and wonderful attention grabber! The quick and last minute any occasion cake recipe will serve as a beautiful décor on the table as well!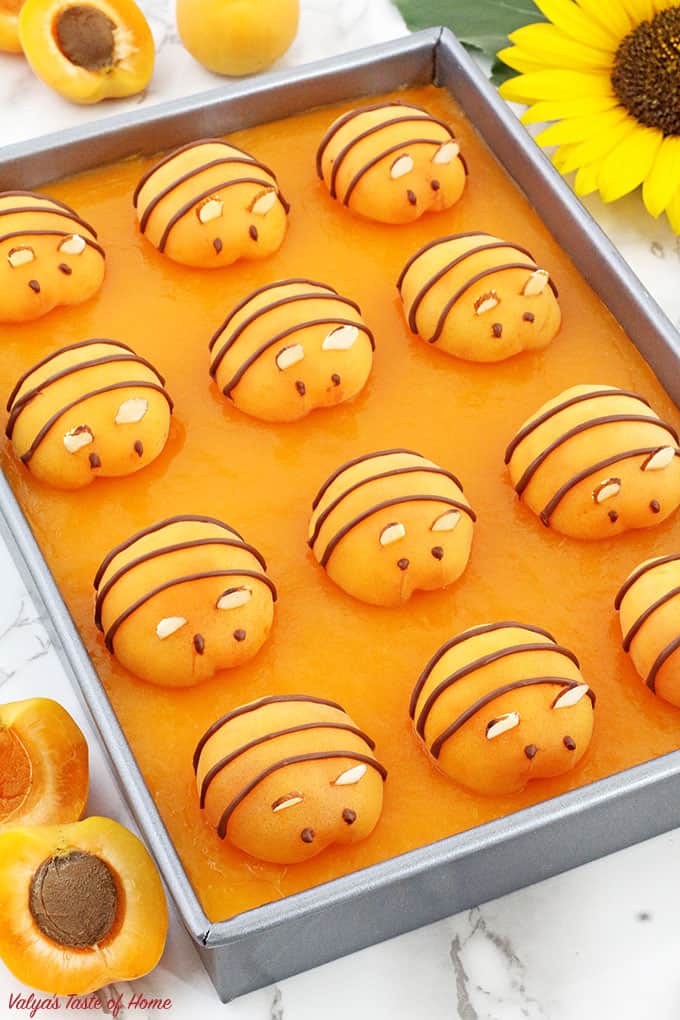 This Apricot Bee Cake Recipe is absolutely incredible! Spongy cake, fluffy cream, and the soft apricot jello give this adorable beehive themed cake a lot of flavors, every bite just melts in your mouth!
And that fresh apricot bee not only gives beauty to each slice of the cake but makes every kid and even an adult drop their jaw and wow! Plus, the more fruit the better! Right? Give it try!
…