What can be better than a bowl of chilled Melon Fruit Salad with Honey Lime and Watermelon Juice Dressing on a hot summer day? While you shouldn't abandon your water consumption, a nice bowl of this refreshing watery fruit with a touch of sweetness is sure to hit that thirsty and sweet spot. It's a brilliant addition to any outdoor party.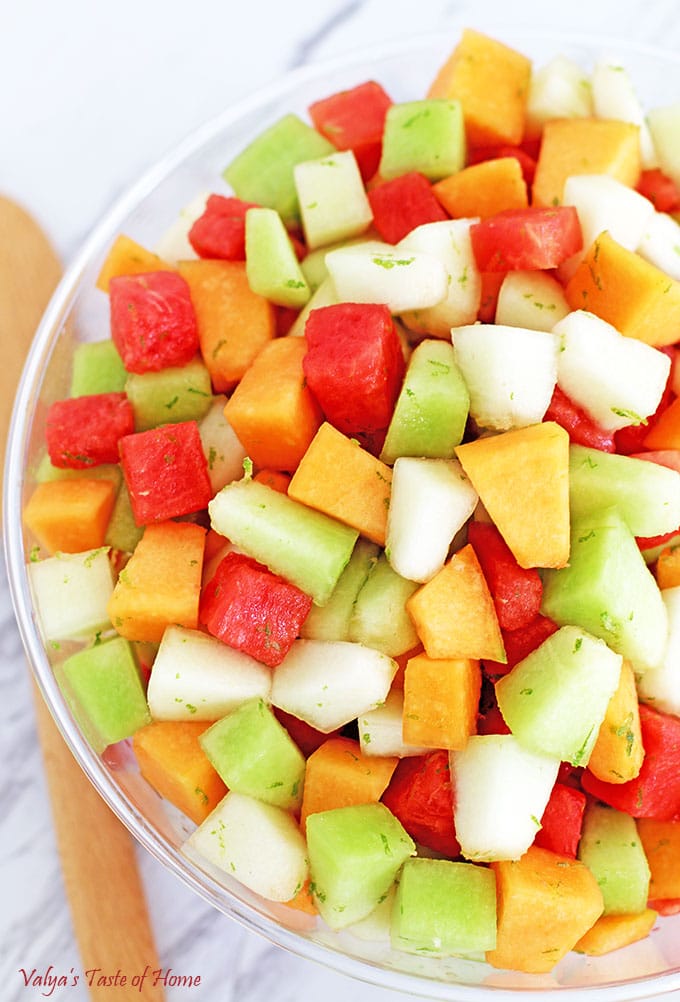 Fruit salad is simply a heaven-inspired creation! One of the most delightful things about summer is fruit and always makes for enjoyable and healthy snacks. Watermelon is probably the emblem of summer, but when you include other fruit in the melon family, you've got something even more special.
Fresh fruit salads not only beautifully stand out on the table, but they are loaded with nutrition. Cantaloupe is an especially popular source for vitamin A and many others. A hearty bowl of melon salad is incredibly hydrating and good fluid intake during hot summer days, especially when it comes to water-resisting kids.
Several different colors in one bowl of juicy cubes are very attractive and irresistible. Just hope that you make enough because those little hands will keep reaching into the bowl for more and more.
This salad
…