If your plum tree is overloaded with the fruit and you don't know what to do with them, try this recipe out! This is The Best Plum Crisp Recipe you'll ever taste! The crunchy and delicious oats topping is guaranteed to leave you wanting more.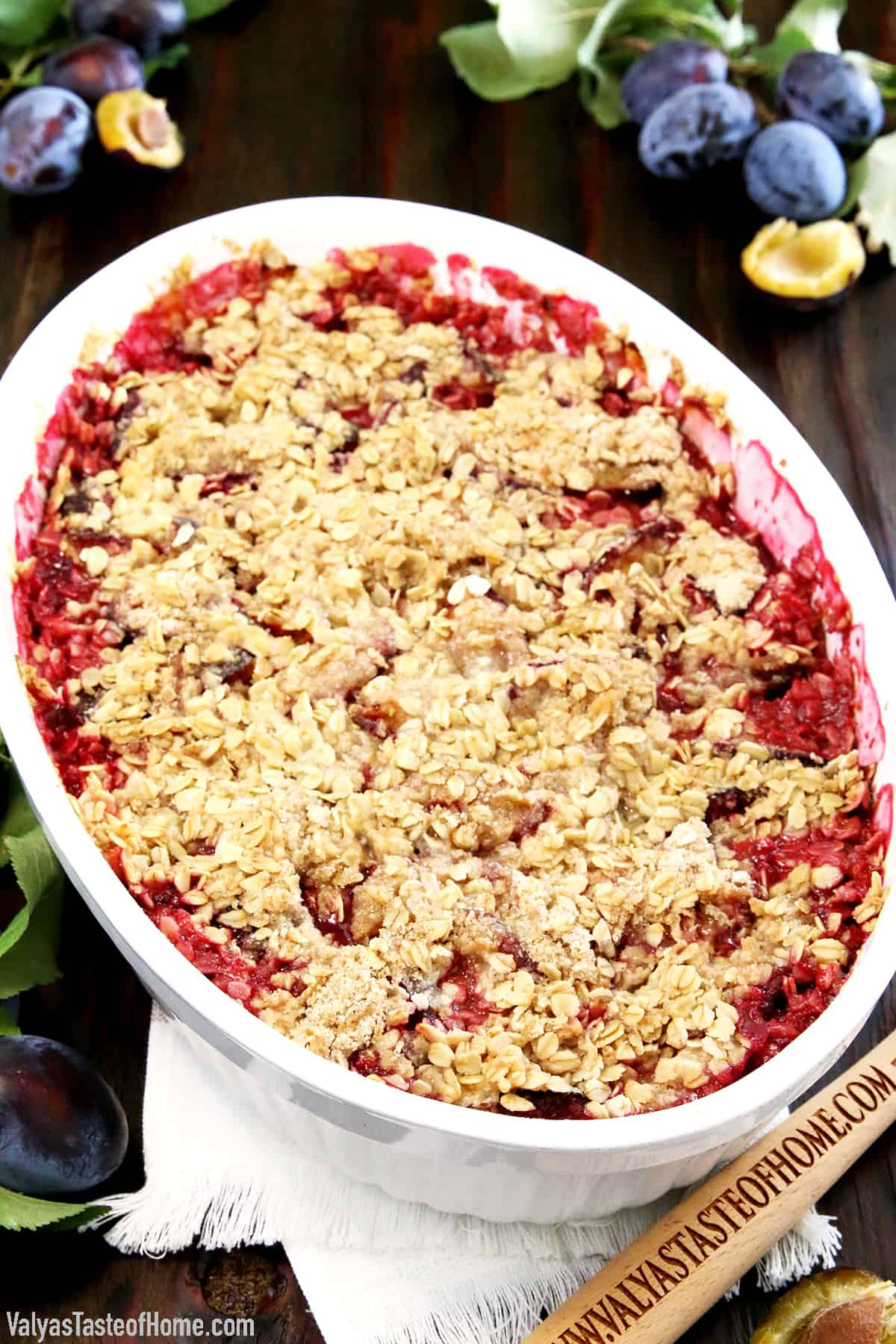 Desserts are always popular at my house. We have been enjoying this delicious apple crisp for a while now. And this sweet and tart plum crisp served with organic French vanilla ice cream is truly delightful and our new family favorite. There's something special about enjoying baked goods made with fruit especially that was grown in your own back yard.
There are so many recipes you can make using your abundance of plums. Another favorite for us is plum coffee cake. It goes so well with a delicious cup of hot latte for breakfast. Or use the plums to make plum juice for your kids to enjoy during wintertime. It is delicious and so much healthier and cleaner compared to the store-bought plum juice. Enjoy!
…