Growing up, butternut squash was not a common food that appeared on our table, so I was not accustomed to it. I didn't want to try it for a while but decided to taste what the pear-looking melon fuss was all about. After I tried this roasted version of it, I fell in love with it. It's pumkiny, nutty flavor is perfect for a Thanksgiving meal. That is why I'd like to share this recipe with you all.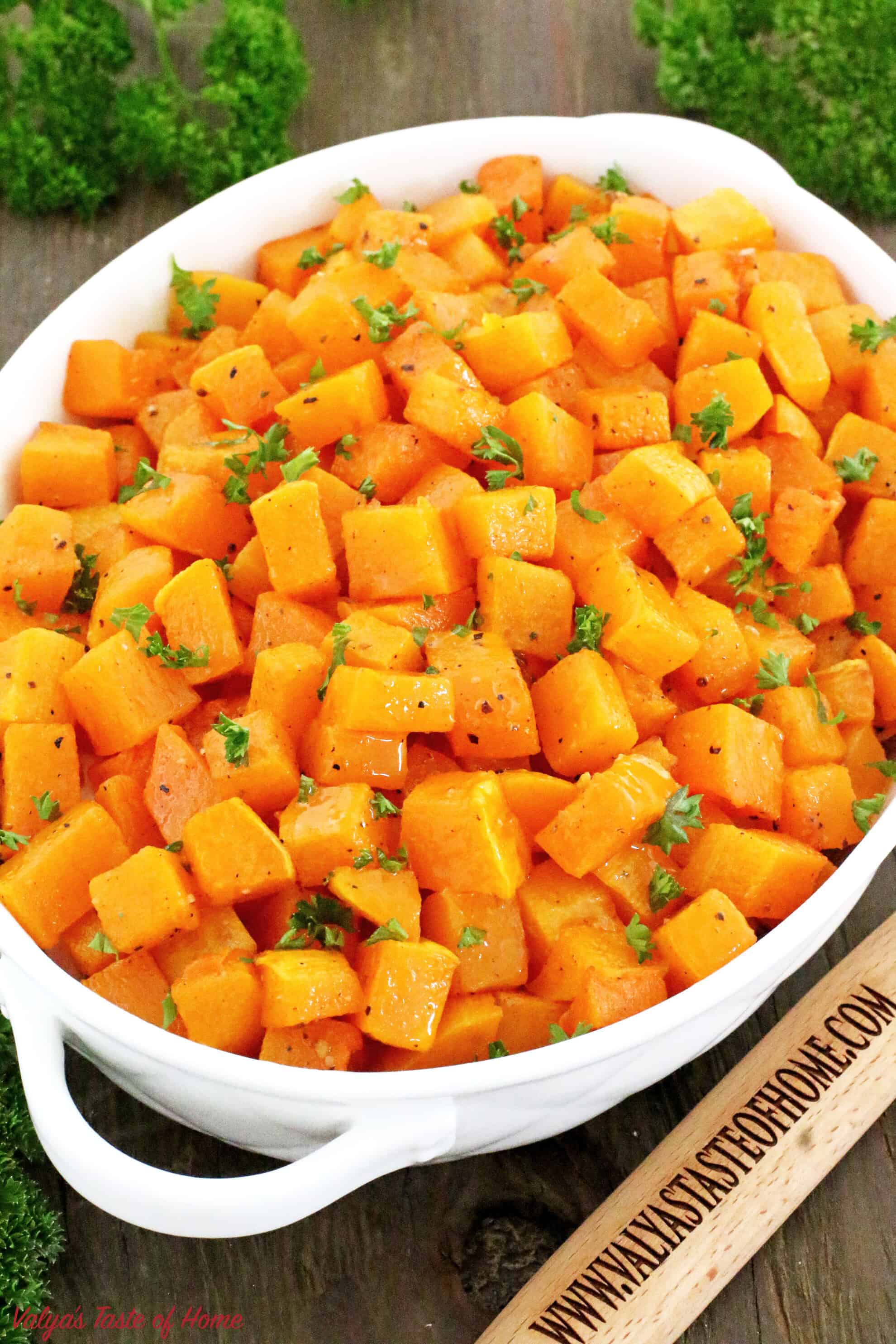 People find that it's tricky and intimidating to peel and cut butternut squash, but personally, I find it super easy and entertaining. A new (edible) toy for a cook! I don't think it's worth spending extra money to buy them precut when you can do it yourself in a much cleaner way. It's always good to develop your own technique and touch when it comes to handling a new food to you.
Butternut squash is very nutritious and tasty. Another fall staple and a must have at your Thanksgiving gathering. It's beautiful and deep color that matches the season to decorate your table, and it's delicious, smooth taste and texture.
Roasted butternut squash is also a great addition to salads, pureed for homemade soup, casserole, bread, muffins, or just eaten plain as a snack. If you don't already make it, I hope it becomes another comfort taste of the season for you.
…