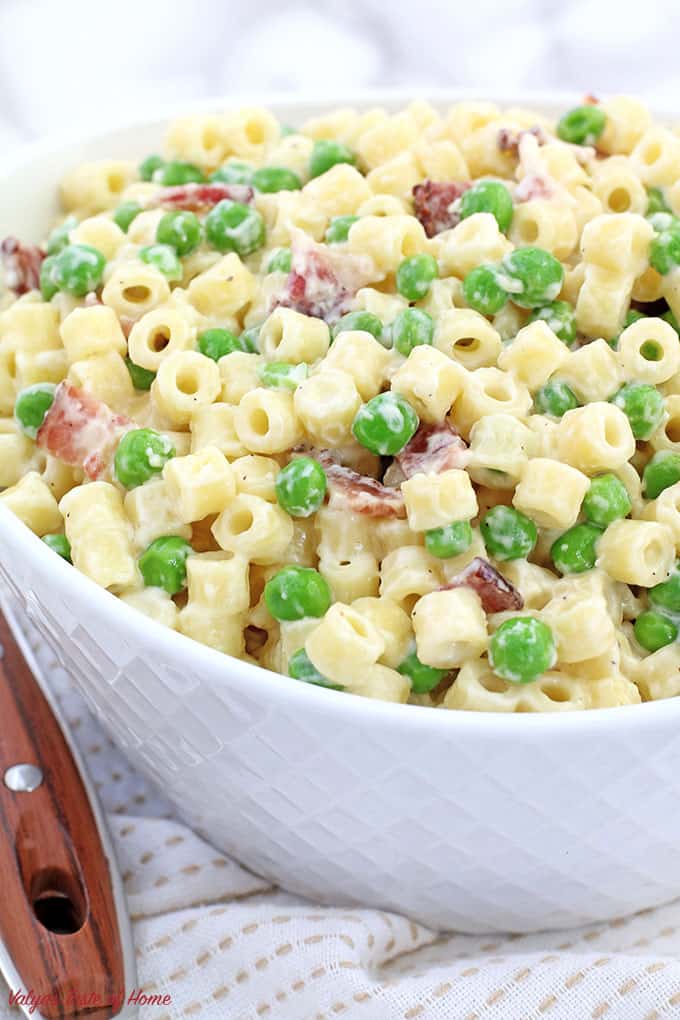 This tasty pasta recipe comes together in less than 30 minutes and goes even in less! I love quick dinner dishes like these. And love it, even more, when my little picky eaters ask for seconds. It's a kid-friendly recipe, and they love the cute little shapes and threading the pasta onto the fork.
The little peas in the pasta are not only delicious but also adds a beautiful splash of color. Those round little things are super attractive to the littlest ones, so there is no trouble getting them to eat the veggie. They just have so much fun counting who got more little green "balls" on their plate.
In fact, you can add other veggies into small cubes or other fun designs and it will be in their tummies in no time. The little ones learn numbers and counting from the elementary goers and it's fun to see them counting together. It all goes down eventually, so they can play a little bit.
Add bacon for a smoky, savory taste and the creamy homemade sauce and it makes this dish just indescribably delicious and irresistible no matter how tall you are. Enjoy!
…