Are you having a tough time with your white glaze for Easter treats? Give Easy Glossy Kulich Glaze Recipe (Cooked Method) a try and stress no more! This is the latest recipe that I've tried that was shared with me by my aunt and fell in love with it from the first attempt.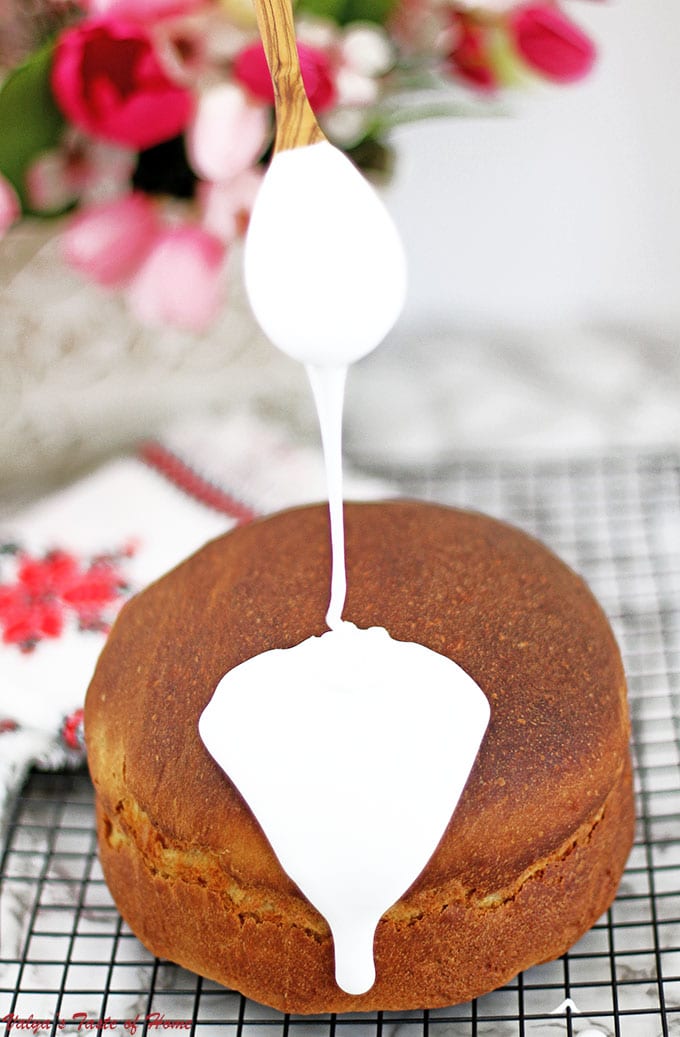 White glaze is used for many desserts, and a good glaze recipe is tough to find and pretty tricky to master. So, I'm super excited to share this one with all of you, my friends, because this is the tastiest and the most cooperative glaze I've ever made. And one I'm sure you'd appreciate, as well.
It is very smooth and light in texture, with a delicious lemony taste you just wanna eat by the spoonfuls. But the taste is not all there is to good food, right? Presentation matters, too. This glossy goodness is pretty solid in the looks component. Once it dries, it creates a nice, even-toned gloss throughout, which is especially ideal for the traditional Easter Kulich bread, giving it a beauty that is too cute to eat!
Another bonus is that it does not crack too much when cutting the bread. The glaze is firm when dry but breaks only under the knife, not across the whole surface on the bread. Give this recipe a try to know what I mean. 😉
…