In most households, the blender is one of the least appreciated and used appliance. Usually shoved in the back corner on the kitchen counter or pantry. Well if warm outside weather isn't reason enough to put that little invention to work, this yumminess might. Almost everyone knows the Pina Colada Smoothie.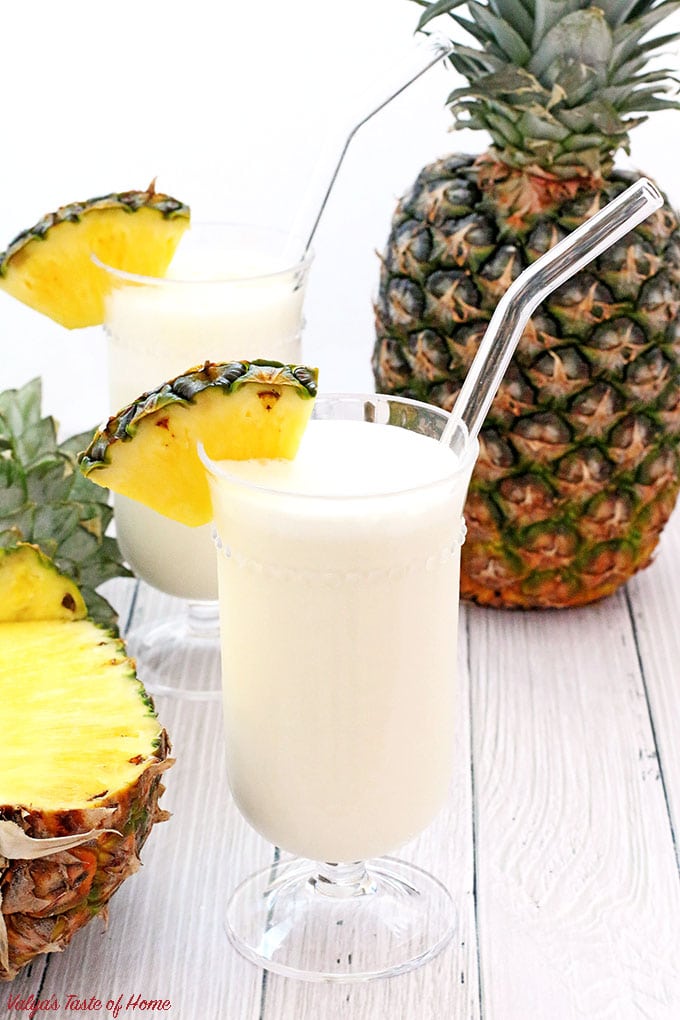 It is one of the most popular tropical drinks for a very good reason: the perfect creamy mix blended out of pineapple 100 % juice. There are many types of Pina Colada recipes, but I make mine simple. If you like the coconut flavor in yours, you may add coconut cream or milk instead of half & half.
Just throw all the ingredients into the blender and the rest is done for you. It melts quickly so make sure to serve it right away. After a long day, you deserve it. Kick your shoes off, relax, and enjoy!
…