This make ahead, and crowd-pleasing side dish is another gem in a Thanksgiving spread. Or any gathering, really. Organic pasta tossed with fresh broccoli, cauliflower, roasted butternut squash and dressed with homemade ranch makes this salad taste absolutely incredible!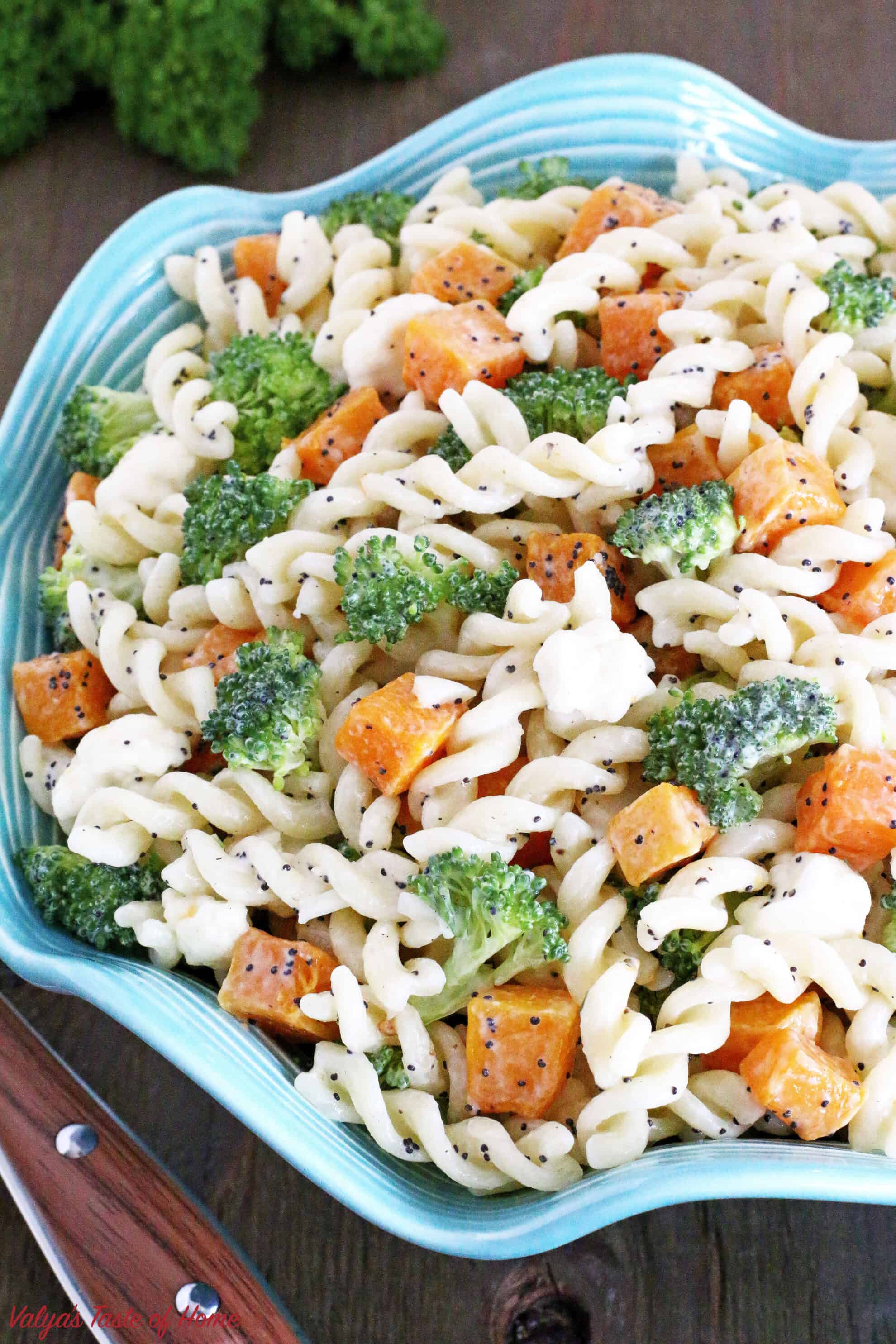 There is so much variety when it comes to pasta salads. You can never go wrong with a hearty pasta salad because it is loved by almost everyone. And variations are endless. Add any other ingredients you love to a bowl of pasta and it will surely taste great.
I usually enjoy salads with homemade oven toasted bread, but not with this salad. That would be a double duty on your tummy. This carby pasta salad substitutes the bread and is very filling on its own. Give it a try!
…