Who's enjoying the pumpkin season? Here is another tasty pumpkin recipe for you'll to adore!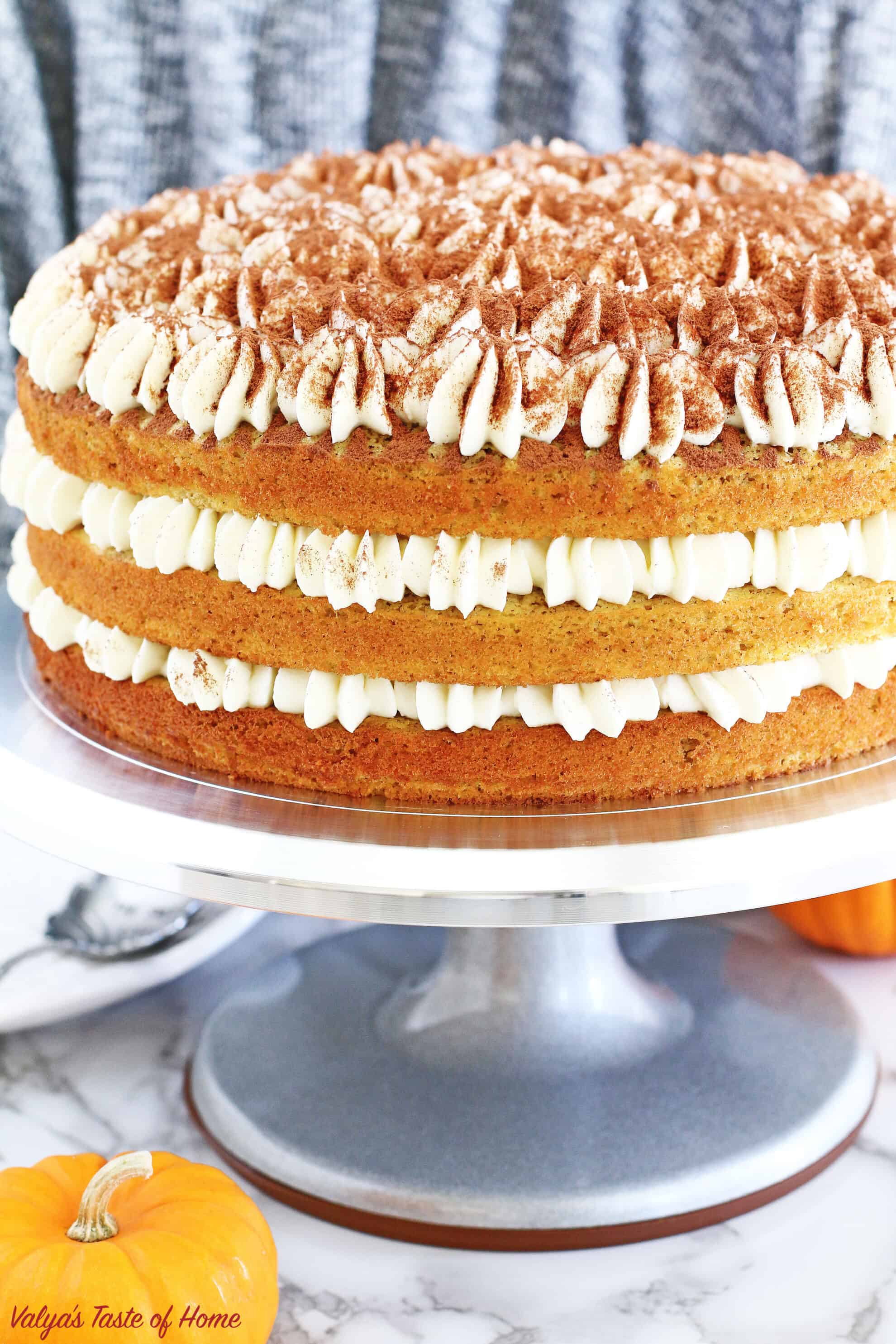 This Pumpkin Tiramisu Cake Recipe is the perfect segue into the colorful Fall season and all its delicious flavors! It is not overly sweet but is very fluffy, moist and delicious. It's perfect for this time of the year because this cake is loaded with all the flavors of fall season you've been waiting to enjoy with a cup of coffee at any of your gatherings.
Also, it's super easy to make and no extensive cake decoration skills are needed for a fabulous presentation. The finished product looks absolutely stunning and will please your guests just as much as the flavors will. Pumpkin spiced pie with tasty homemade pumpkin puree-soaked cake sponges, paired with home-brewed espresso go together marvelously.
Beautifully piped soft tasty frosting and the dusted cocoa powder give this cake a stunning look that's too good to pass up. When describing the taste of the cake, the first word that comes to mind is amazing! Your mouth waters just by the looks of it, and the taste won't disappoint. It is a blessing straight from heaven. Give it a try! 😉
…