These No Bake Raspberry Almond Coconut Bites will satisfy anyone's sweet tooth! They are chewy, tasty, loaded with nuts and freeze-dried raspberries that just blends so well together. Therefore, they are a quicker and healthier granola bar. And aren't they cute, too?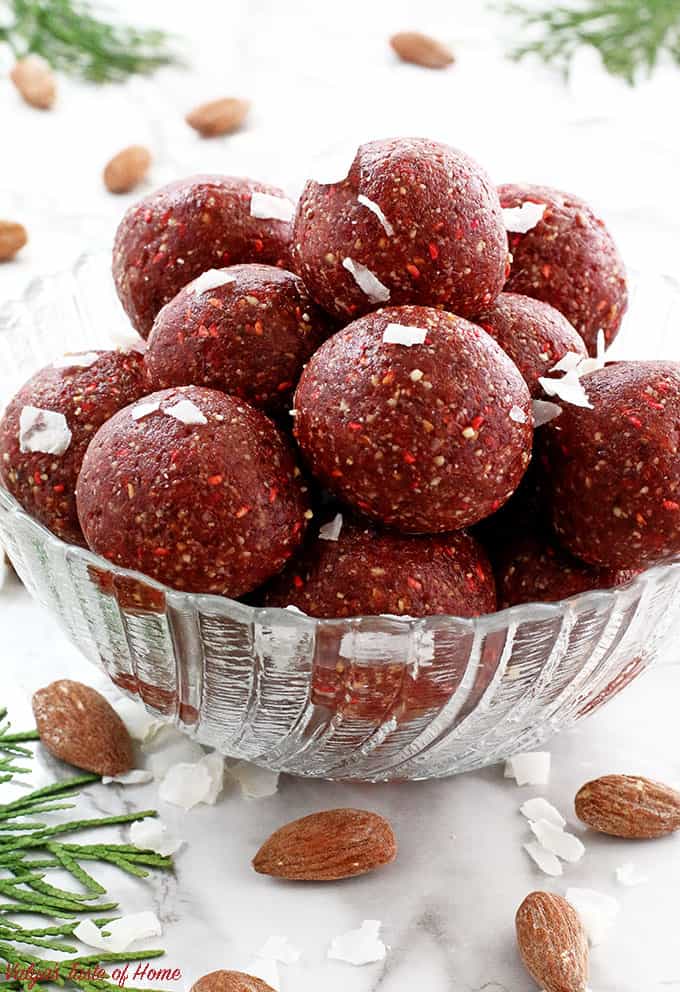 I have been making them for a long time now. If you have been following me for a while, you'll know that I major sweet tooth and that I love making snacks that you can have handy at any time. During times when I try to eat healthier and stay away from sweets and bread, these bites always come to the rescue for me.
The only downside to making these treats is that ingredients are not very cheap, but worth every penny comparing to how much healthier and handy treat they are. It has no unhealthy refined sugar, but at the same time are perfectly sweet enough that will not only keep hunger away but will satisfy your sweet cravings for some time. Most of the ingredients in it comes in large quantities except the freeze-dried raspberries. So, in the long run the bites turn out fairly inexpensive.
…