I can't believe how quickly September snuck up on us and how fast the wonderful warm Summer days have flown by! I love Summer for many reasons. One is the abundance of produce that grows in our very own garden. Family is another reason. Camping, the lake, the water activates. Kids are home on break, giving us more opportunities to do much cooking and baking together. Many fun family events happen during the Summer and some of those produce delicious apple treats we love to enjoy well into the Fall season.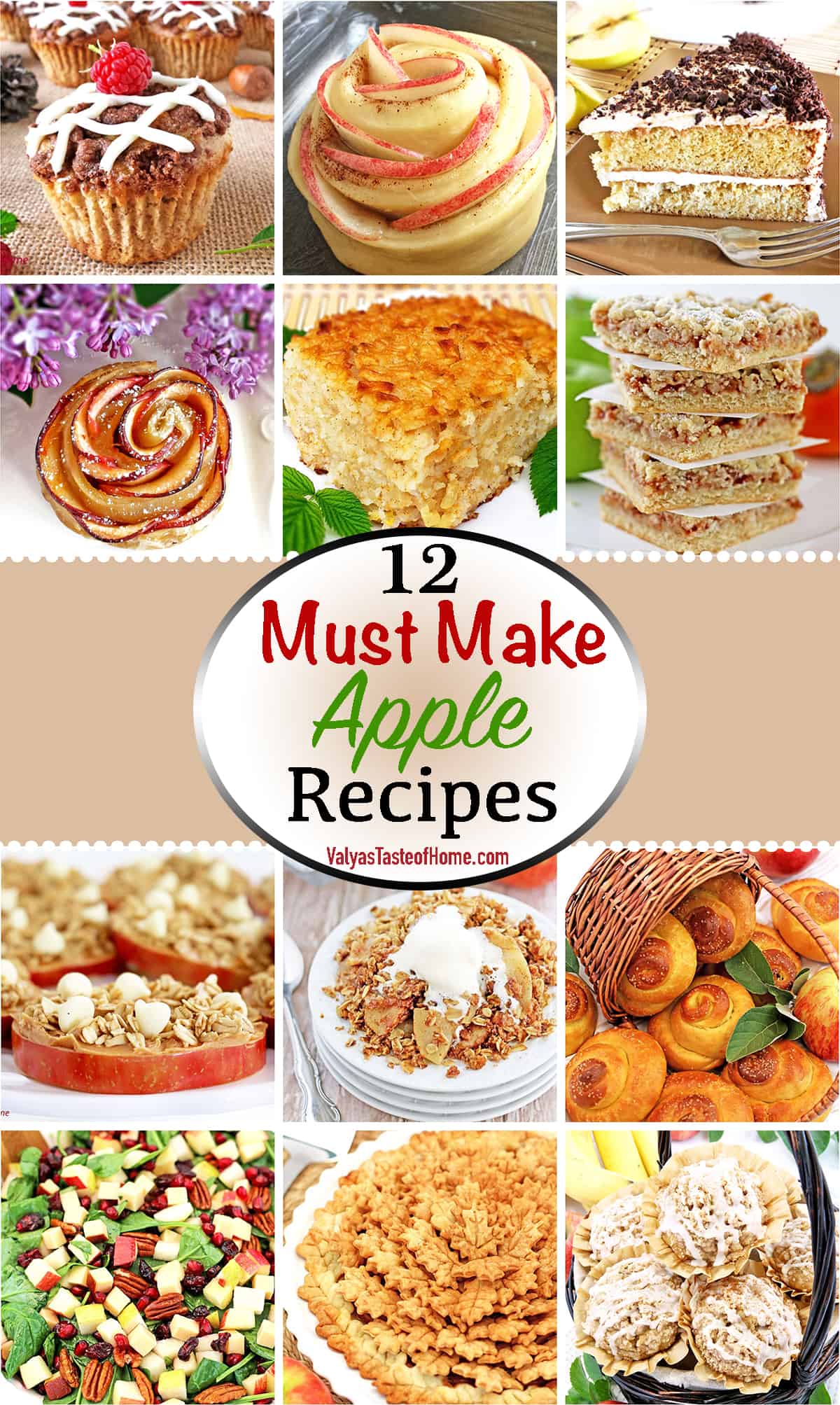 Today, I'd like to share with you our family's favorite apple treats in this 12 Must Make Apple Recipes round up, to help us transition into the Fall season! This compilation of twelve delicious apple recipes (plus one bonus one) was posted over a period of 5 years of my blogging journey.
Some of these recipes are repeated time and time again when apples are in season. Its always a bit sad when the summer season wraps up, but we should also remember that Fall brings a storehouse of its own joys, treats, and aromas. I just love to cozy up to the Fall season with pleasant aromas of apples and cinnamon swirling throughout the house. Mmm...
These muffins are a wonderful treat that will not only fill your home with that cinnamon sweet, spicy aroma—but reach your neighbors! It gives you that indescribable feeling of warmth and coziness, solidifying wonderful memories in the making.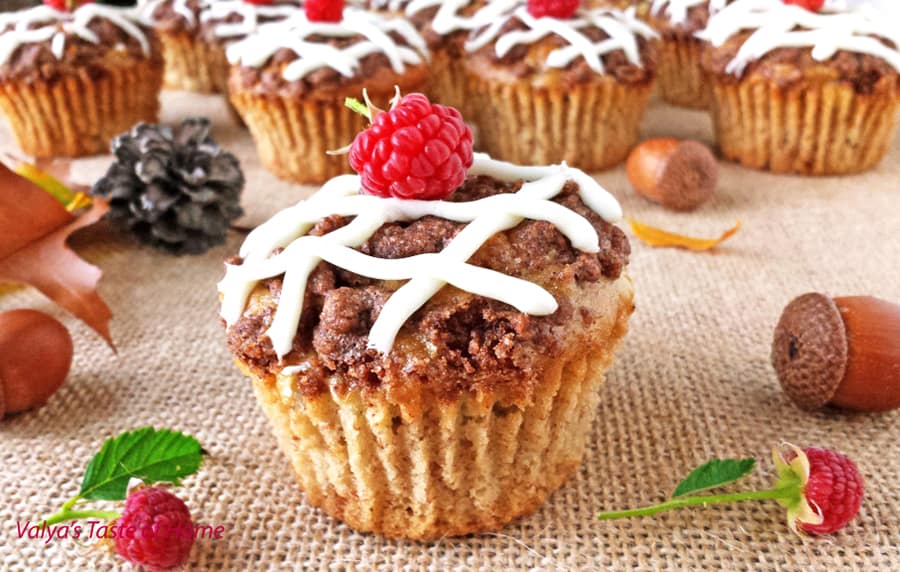 These cinnamon rolls have a soft and tender crust because of the brilliant butter and mayonnaise combination. Apples give these rolls a very scrumptious taste and beautiful look. The drizzle of the cream cheese topping makes them very tempting. Baking these rolls gives your house a cinnamon seasonal aroma you just can't get enough of.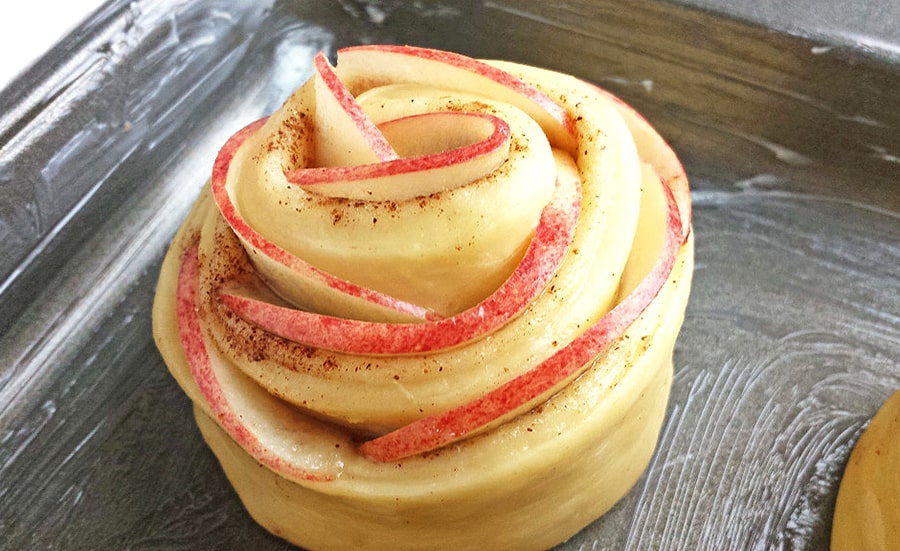 3. "Apple" Cake
This Apple Cake with buttercream frosting with lots of shaved dark chocolate comes together easily for a fantastic quick dessert. The cake is light, super moist and loaded with chopped apples. It goes perfectly with a hot cup of tea. Oh, how I love this deliciousness!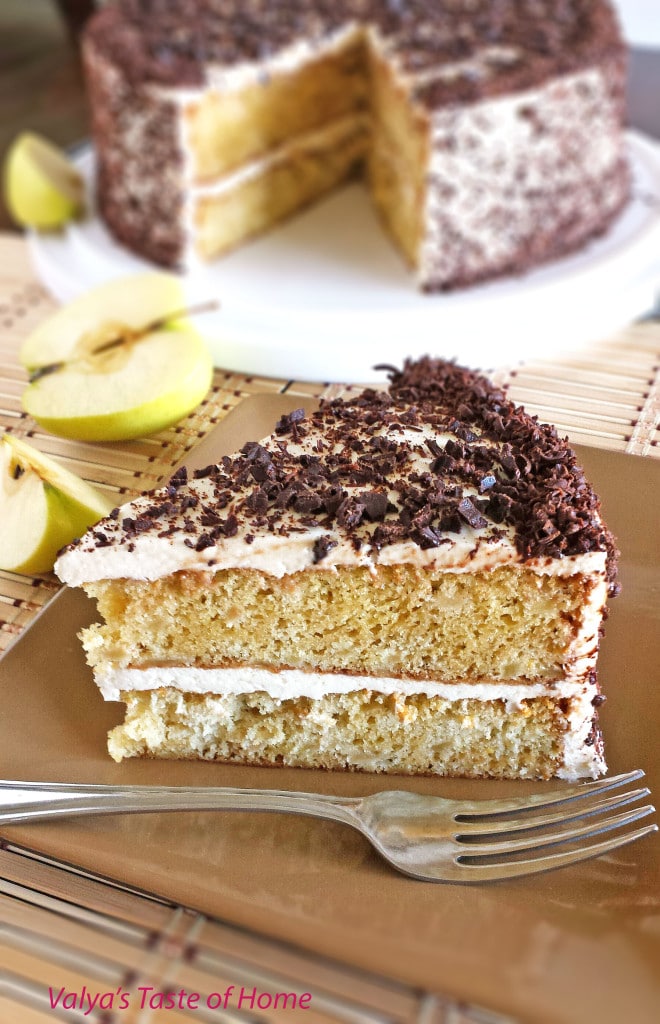 These rose pastries are so simple to make, but they are such a beautiful party table decorator! Crunchy on the outside, juicy on the inside. Loaded with apple slices that taste incredible.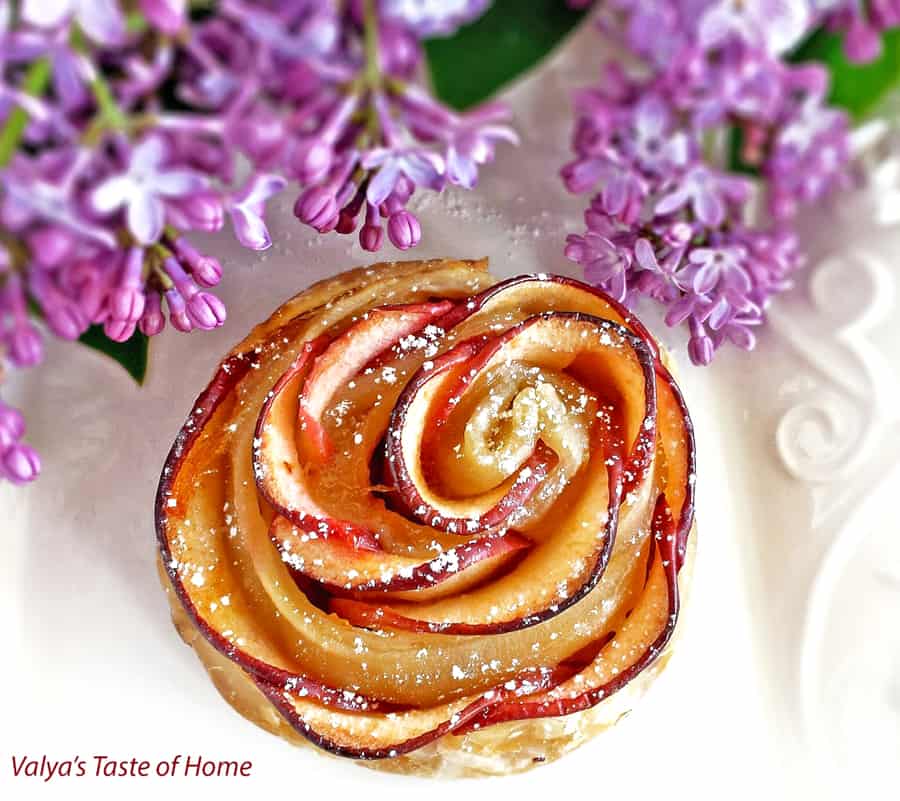 This Zapekanka recipe brings a lot of childhood memories. To me, and probably to a lot of other traditional Ukrainian folks out there. It's a traditionally delicious treat that will always reappear. You can make this rice Zapekanka either plain or with apples. But to us, apples are a must!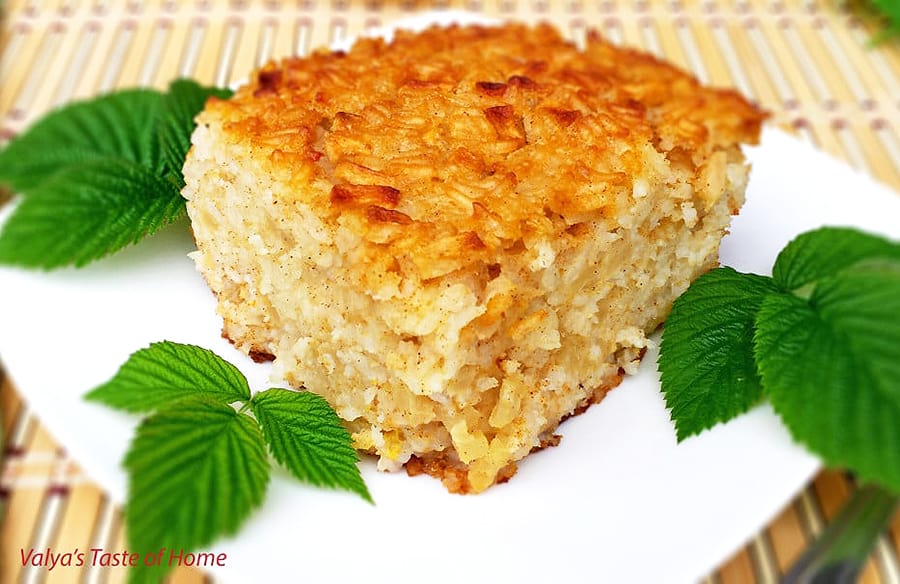 These Cinnamon Apple Bars are so easy to make yet they are so delicious. Rich with flavors of cinnamon and apple and so soft. Every bite just melts in your mouth. And also make wonderful pocket-stuffers for when you or your kids are in a rush out the door on a busy Fall morning!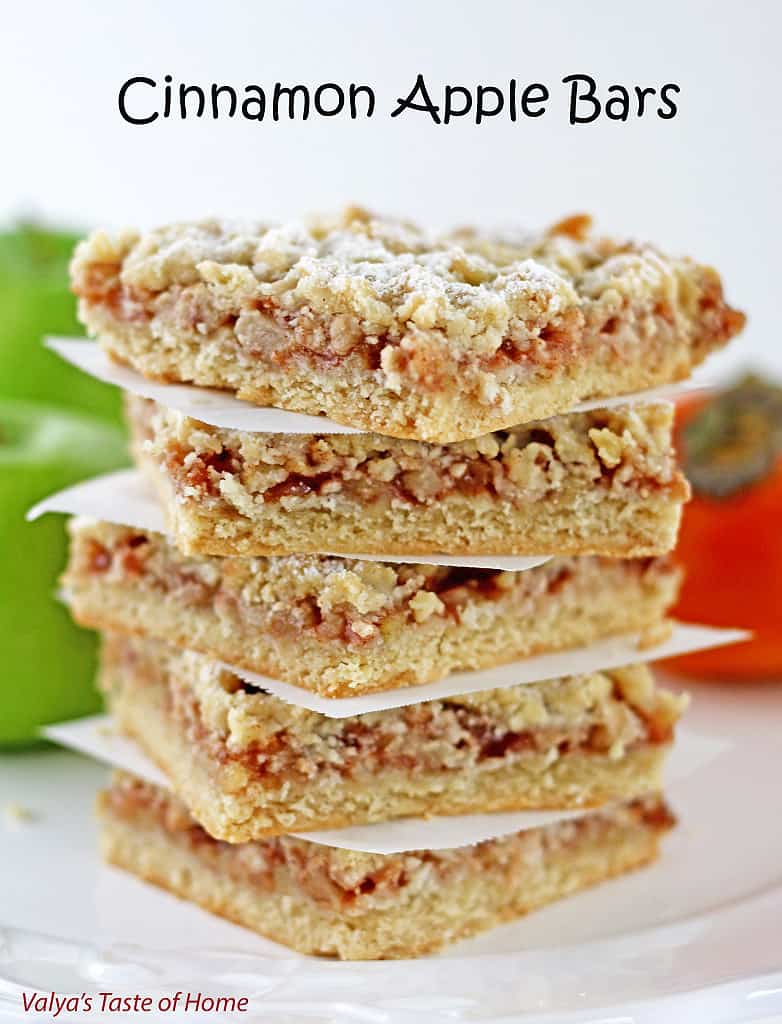 These Apple Peanut Butter Granola Snacks are is a fun snack-project for the little ones. And a big plus in that they're healthy too, using organic ingredients. If you're not a fan of peanut butter or allergic, you may substitute peanut butter with almond butter or Nutella and still get a fantastic treat.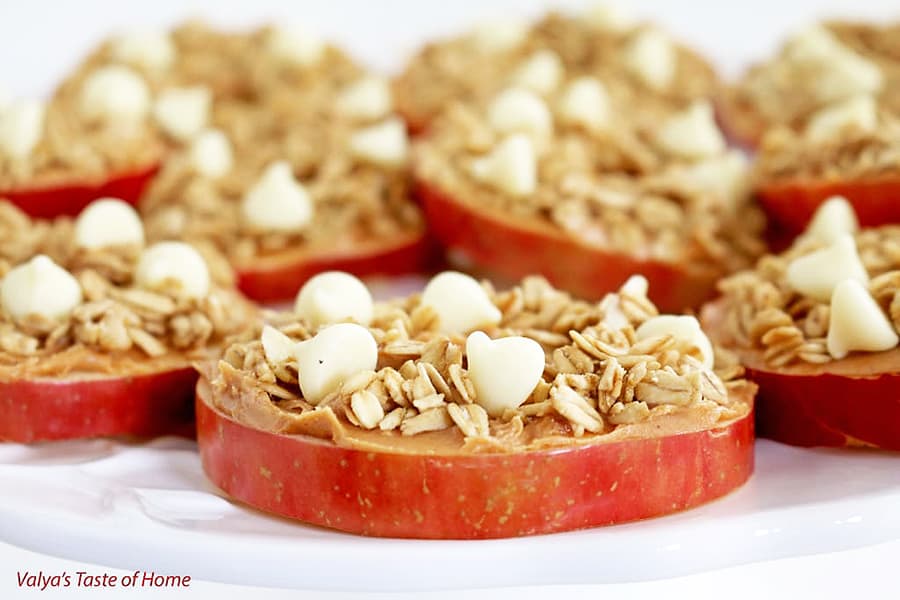 When this apple crisp is baking, the aroma of cinnamon and baked apples fill the entire house and the smell is oh so wonderful! It immediately reminds you that Fall has arrived, which is hard to believe sometimes with how fast time zooms by. Add some ice cream for the topping and it's a perfect dinner dessert that your family will absolutely relish.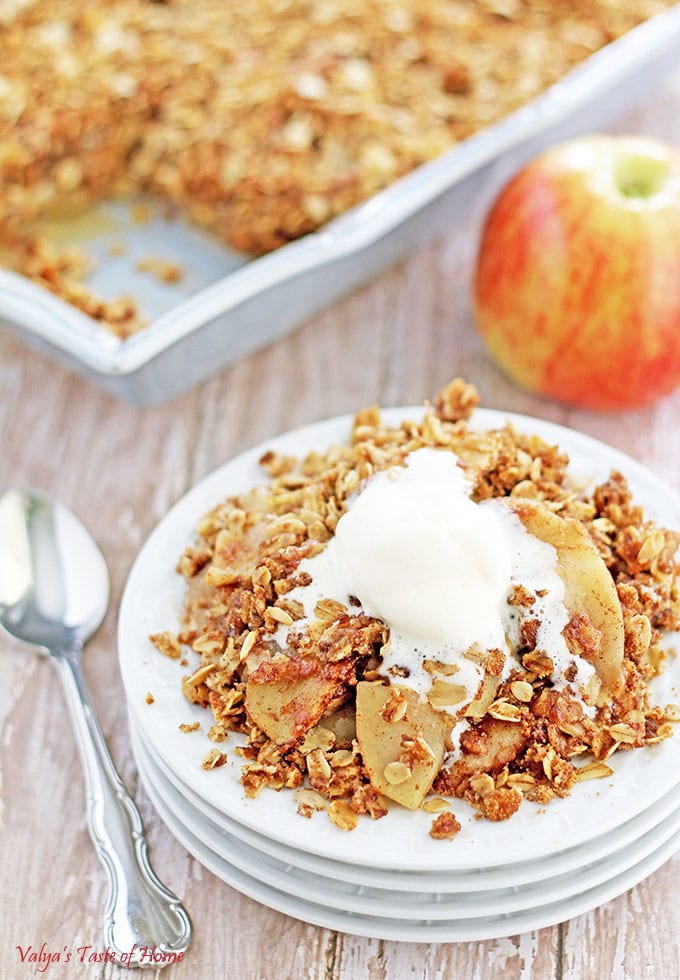 These beauties just make your head swirl with cravings! The grated juicy apples make them incredibly moist, delicious, and totally irresistible! They look so beautiful and glossy after the egg glaze and sprinkled with organic raw sugar. You just wanna eat them raw, like cookie dough!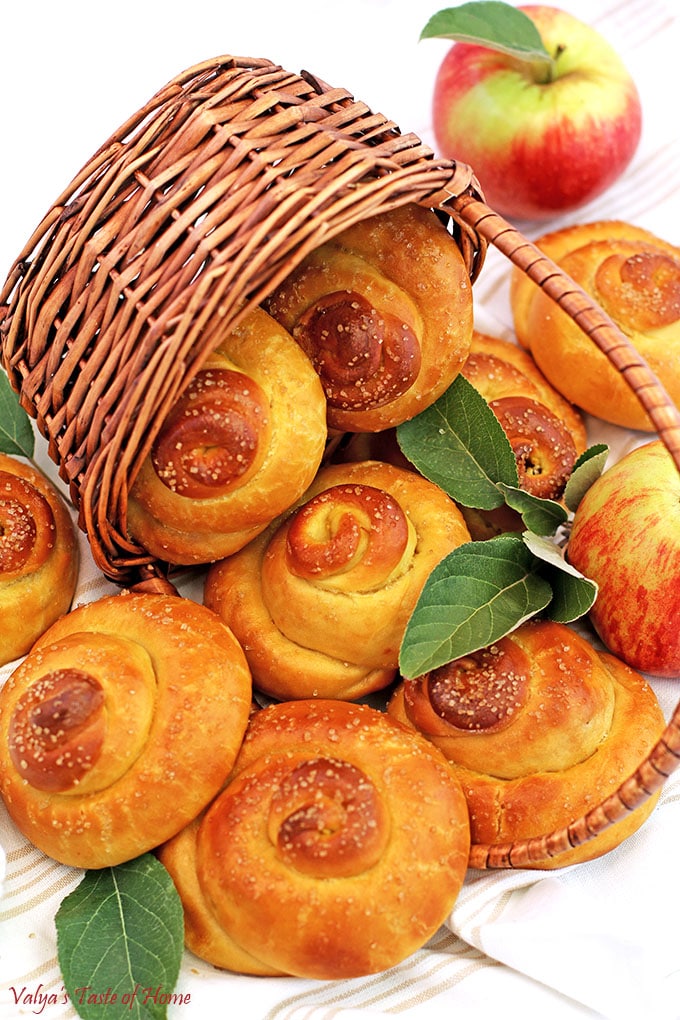 This salad is so easy to make but is such an attractive delicacy to your table. It offers not only a beautiful display of colors but adds a variety of flavors and nutrition, which tends to decline during the none garden season. Impress your tastebuds!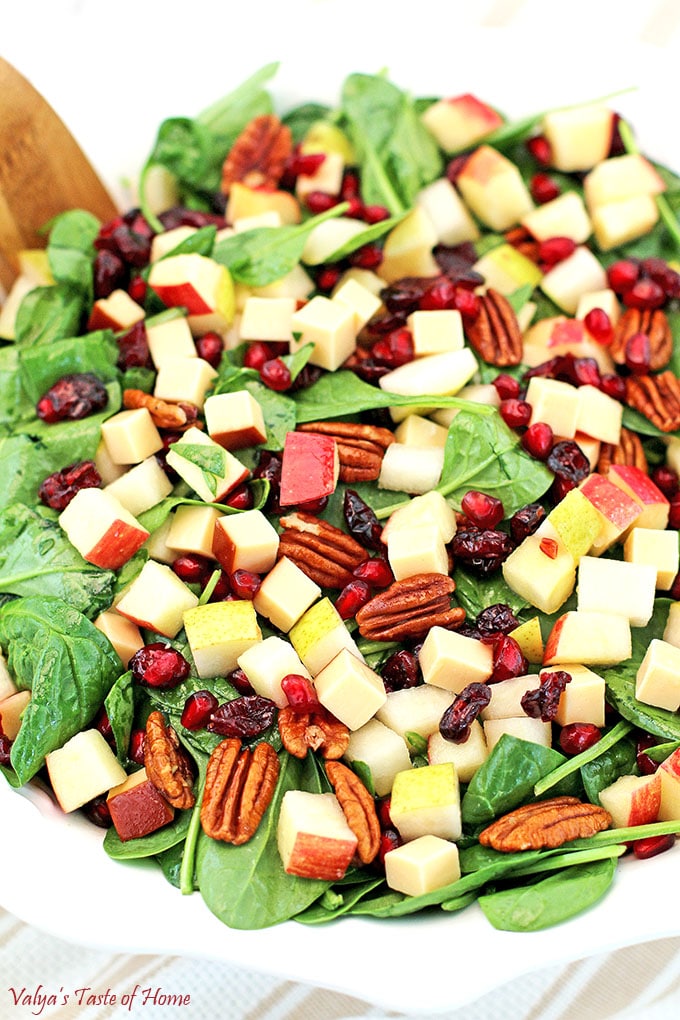 Apple pie is the signature dessert of America and a favorite on Thanksgiving tables everywhere. And on ours as well! How can you not include this classic treat? As you can imagine, there must be thousands of recipe variations out there. This one (in my biased opinion) is the best I've had and the only recipe you'll need. And even better, the recipe is quite easy to successfully reproduce for anyone, but tastes absolutely incredible!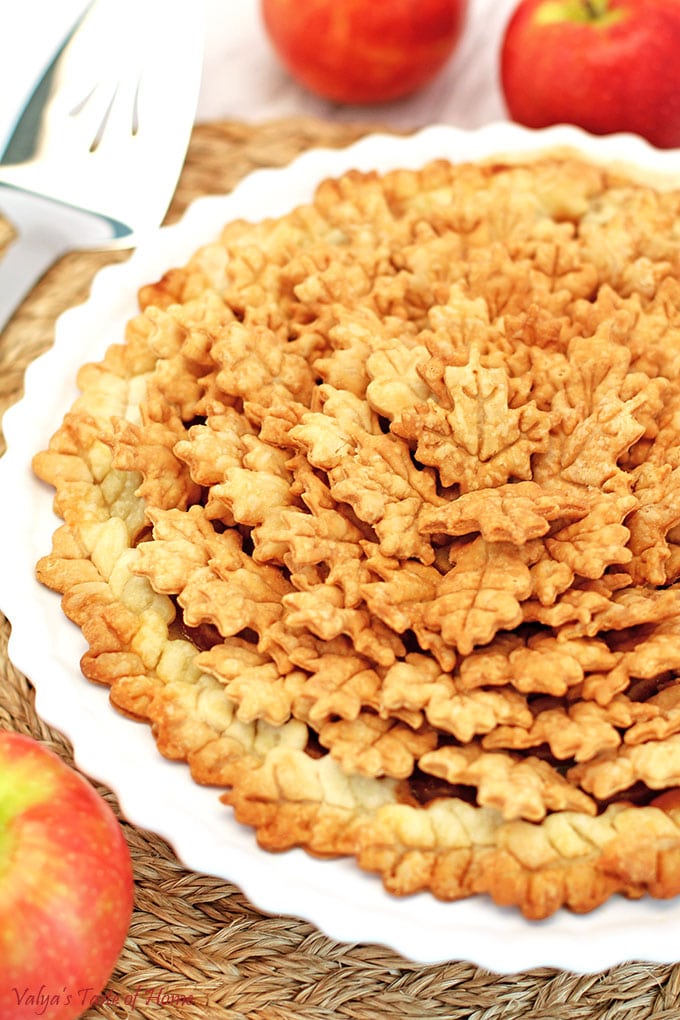 These Glazed Apple Banana Crumb Muffins are the newest of the bunch but fits right in. They're super moist, flavorful, loaded with bananas and apples. Crowned with a crunchy cinnamon-sugar crumb topping and drizzled with cinnamon vanilla glaze, making them absolutely irresistible. They are perfect to enjoy in the upcoming cold Fall mornings!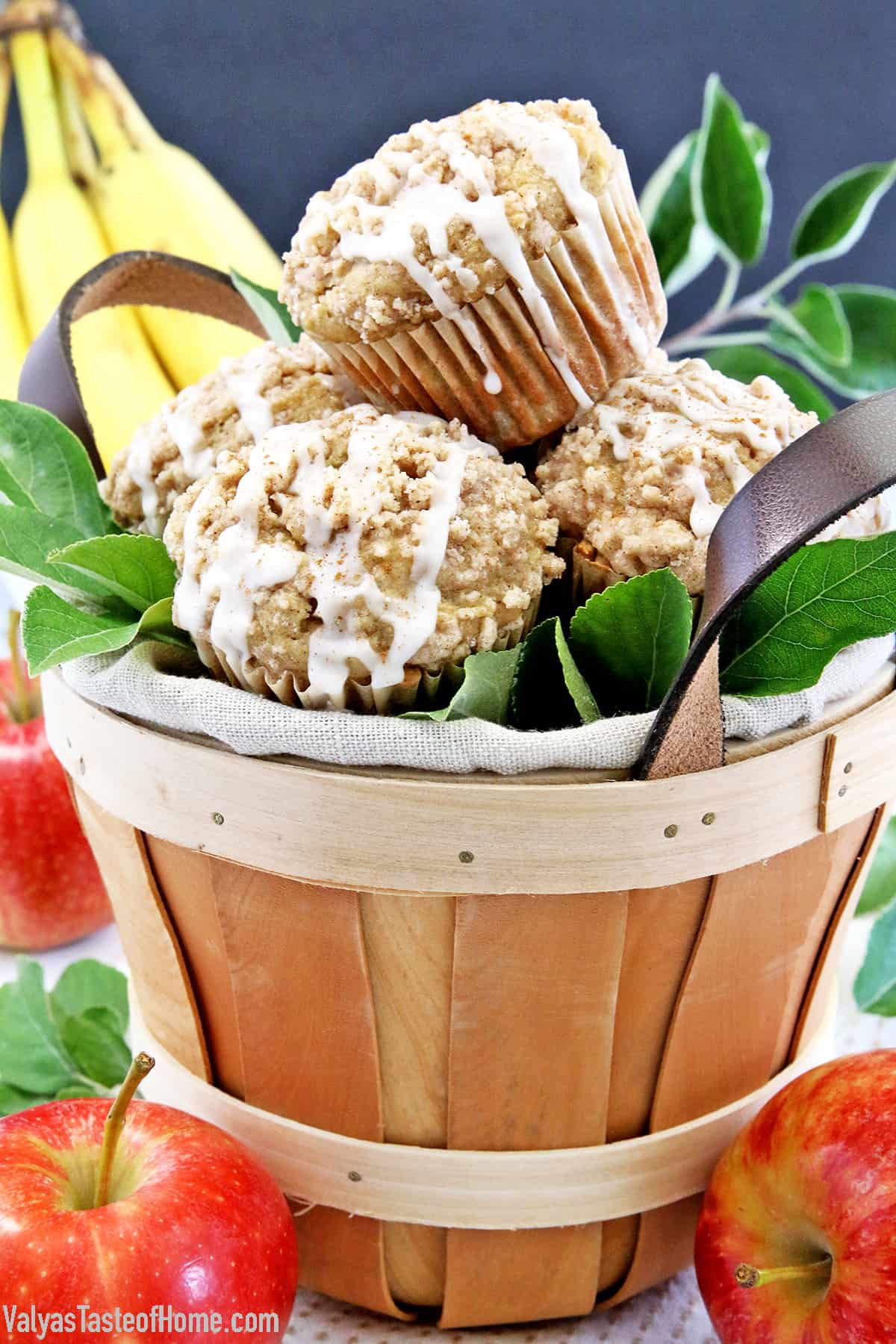 Making apple chips is super easy and a healthy way to enjoy as a snack, add to salads, yogurt or make homemade Kompot. Simply delicious!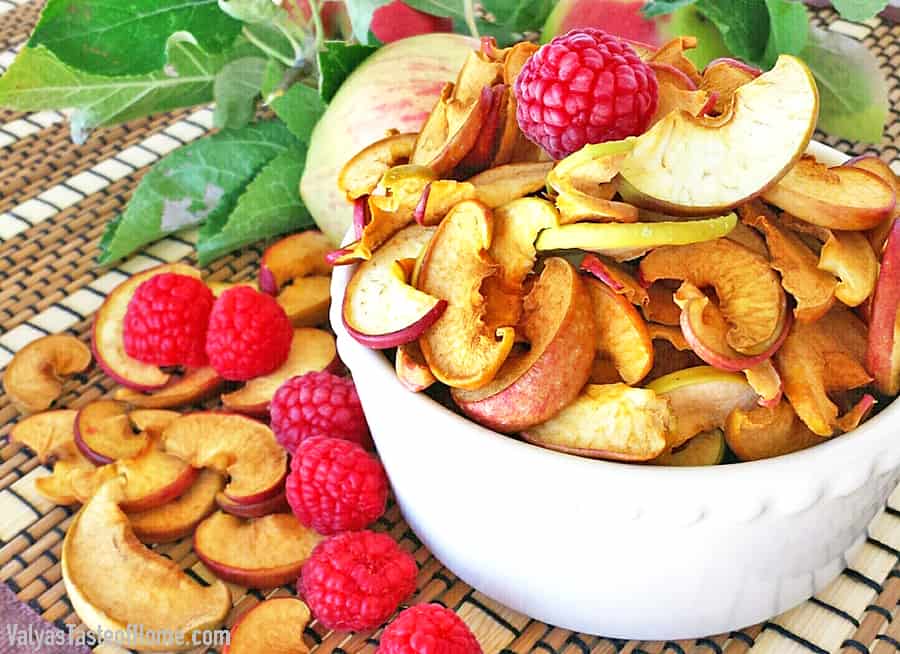 I hope this Must Make Apple Recipe compilation will encourage you to give some of them a try and even become a family favorite for you as well!