Fall is one of the best seasons for desserts! Cinnamon, maple, pecan, and pumpkin are just a few of my favorite fall flavors to play with! When the leaves start changing their color, and the cooler autumn weather with its crisp air remind us that the cold is coming, it's time to cozy up with a blanket and one of these delicious heartwarming treats in The Best Fall Dessert Recipes collection and a cup of my favorite homemade hot vanilla caramel latte.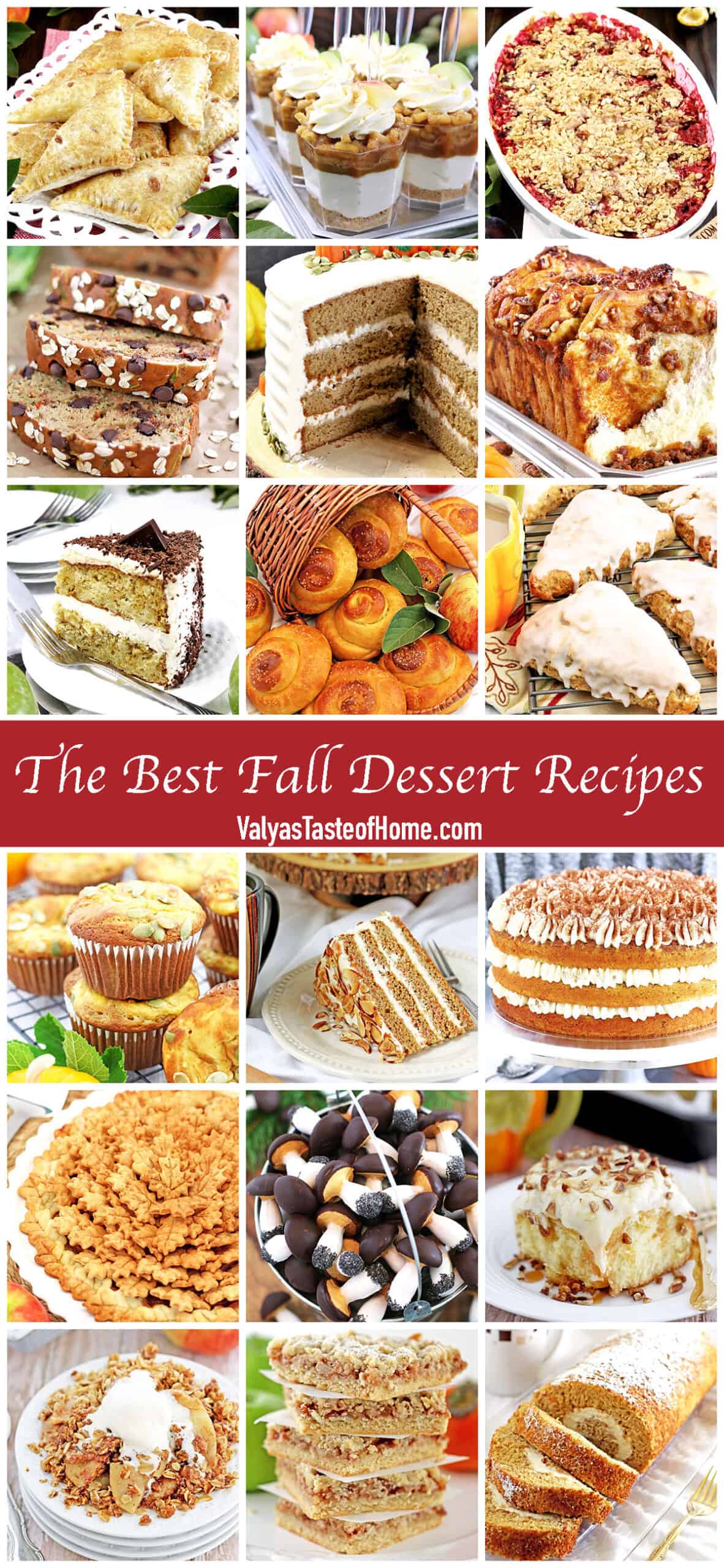 With pumpkins and apples all ripe for the picking, fall is a perfect time to make some desserts and festive treats that are loved by the entire family. In this post, you will find a round-up of my absolute favorites that are a hit everywhere they go. So, let get baking!
Table of Contents
These apple turnovers are absolutely irresistible and as easy as can be. With the delicious cinnamon-apple pie flavors and quick mess-free grab-and-go convenience, what's not to like?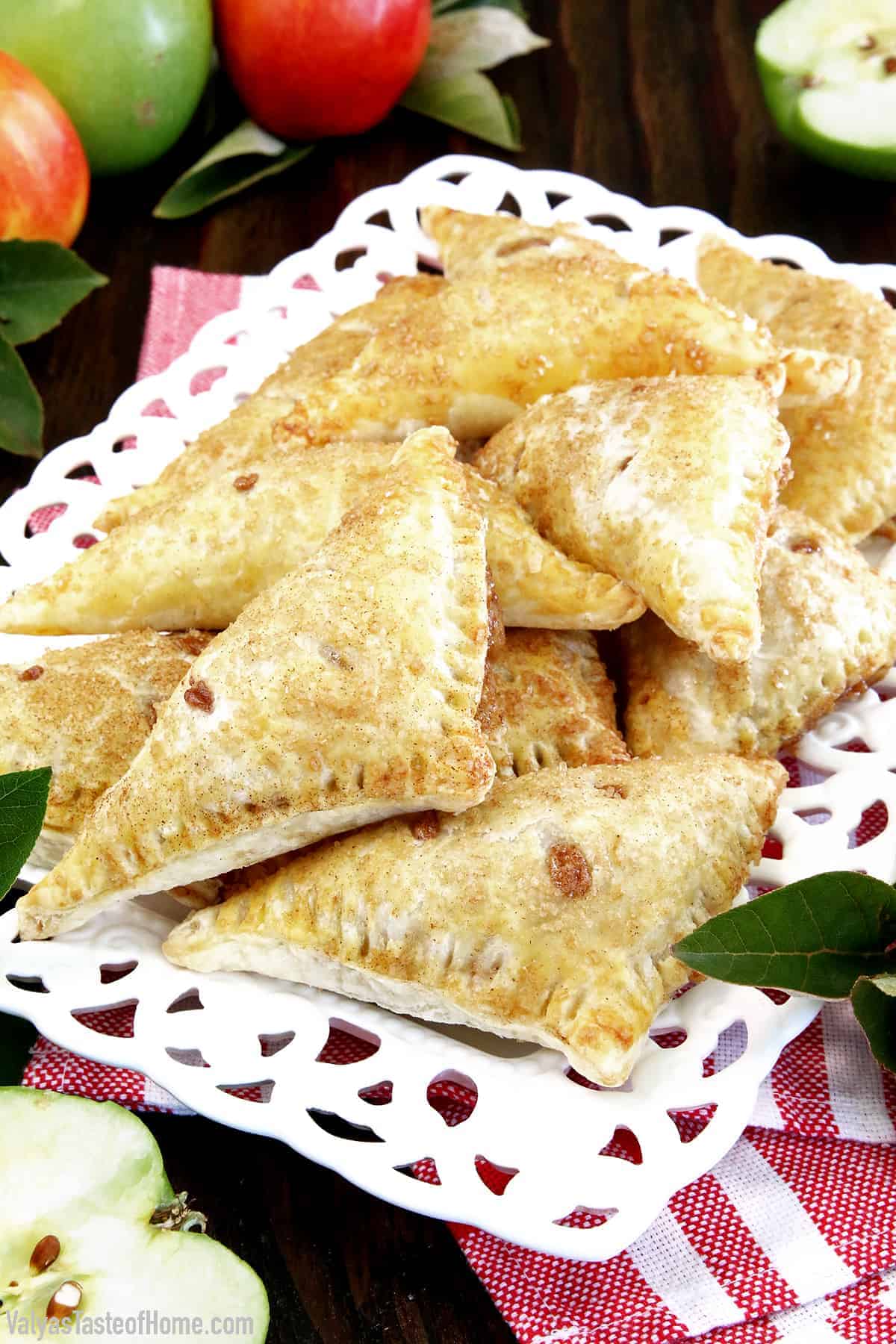 Layers of goodness: crushed buttery graham cracker crust, smooth and creamy cheesecake filling, tasty and rich organic caramel, slathered with fantastic homemade diced apple pie filling, and finally topped with whipped cream.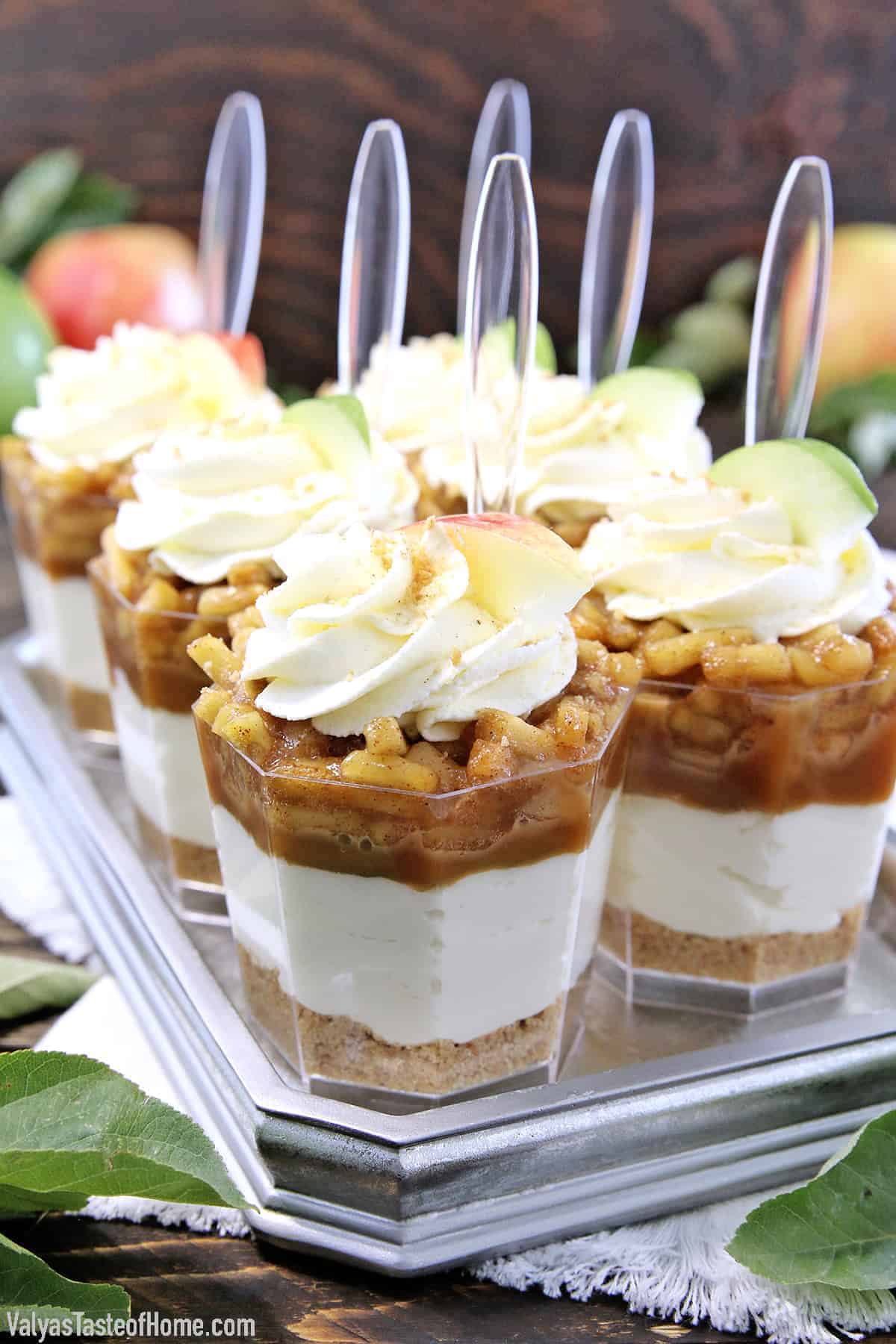 The crunchy and delicious oats topping is guaranteed to leave you wanting more. Sweet and tart plum crisp served with organic French vanilla ice cream is truly delightful and our new family favorite.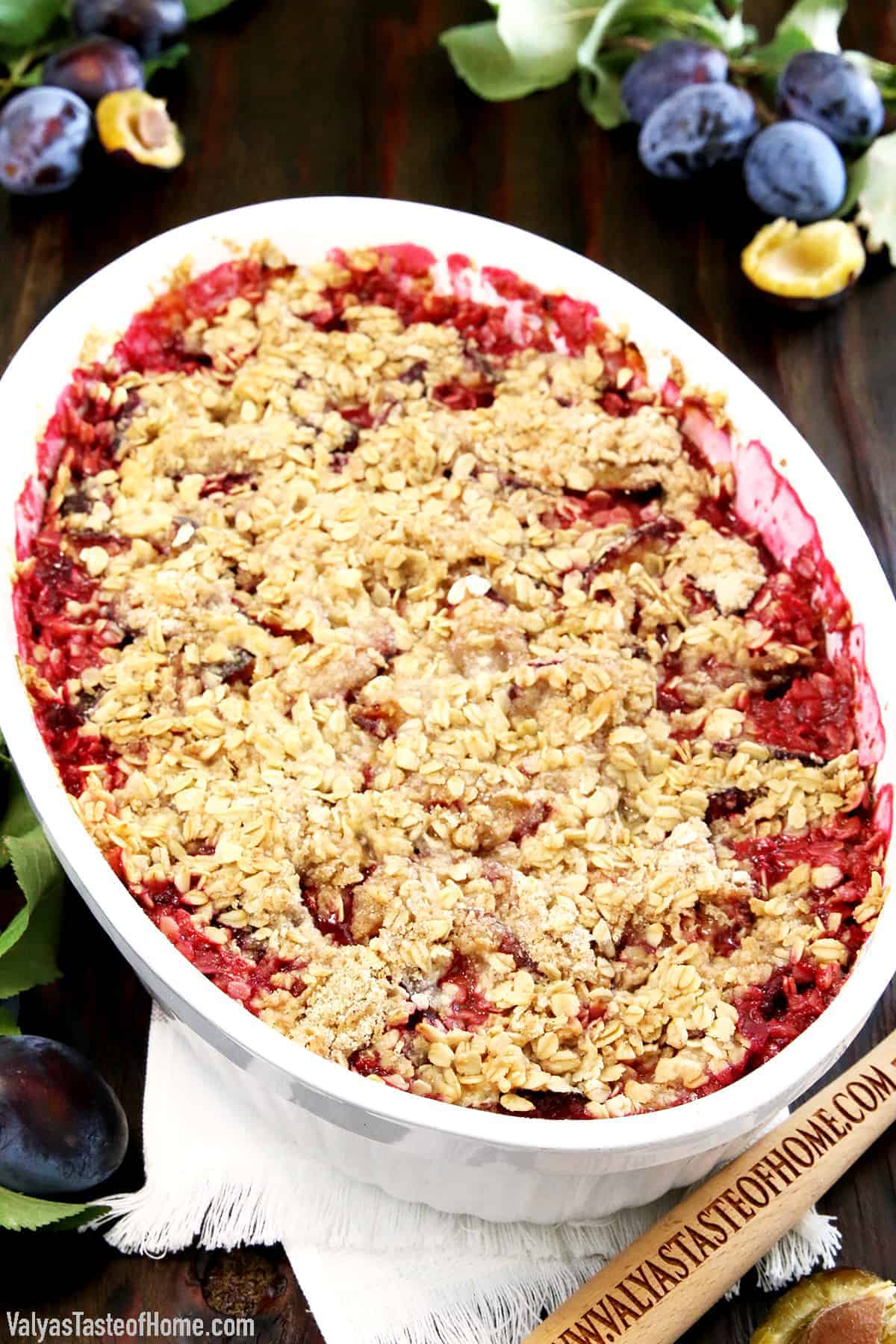 Loads of homegrown zucchini and carrots, not oil but apple sauce and Greek yogurt substitute make this bread pillow-soft, moist, and absolutely irresistible.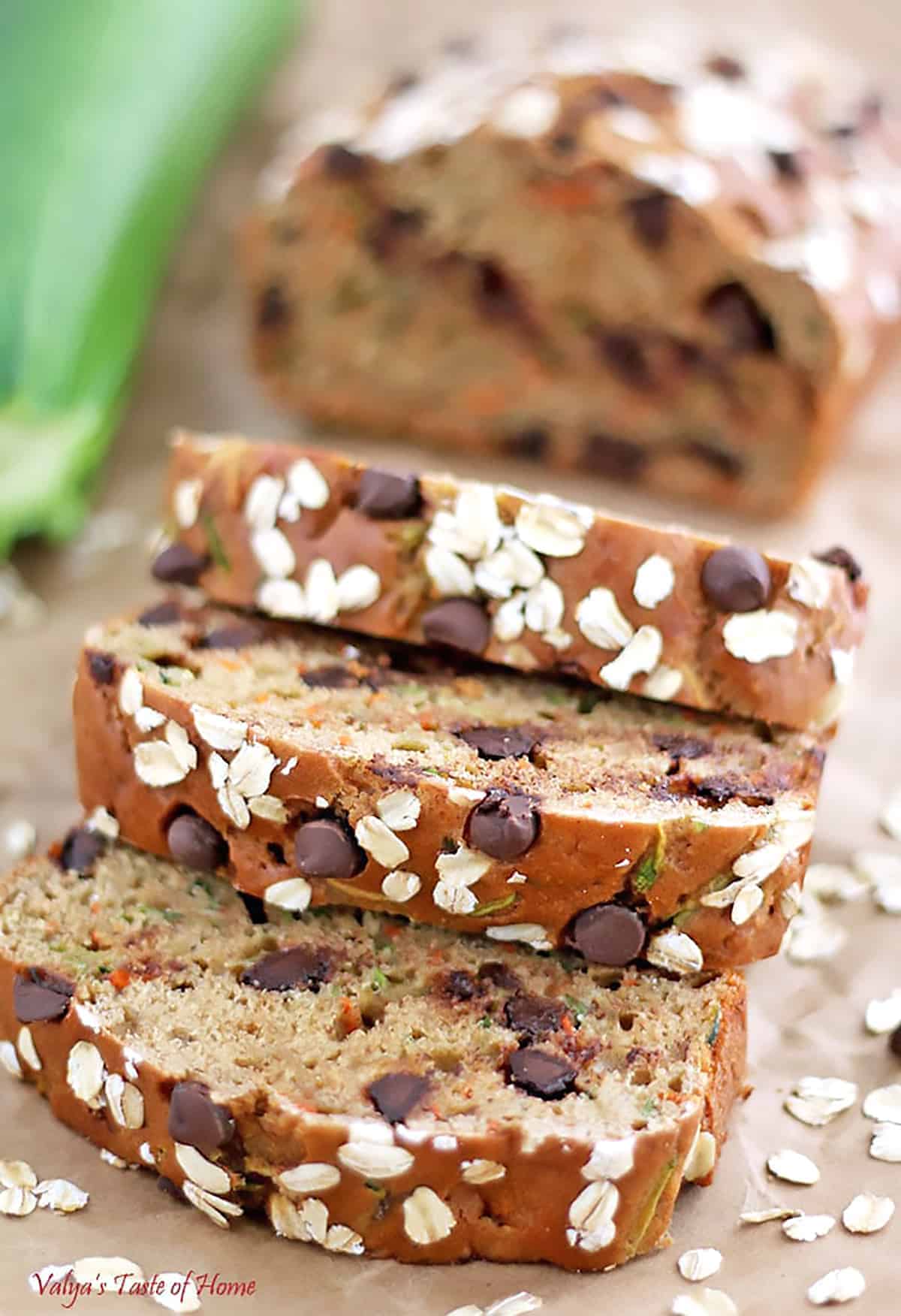 This amazingly delicious and pumpkin spice latte cake tastes just like the drink most of us adore. It is pumpkin, it is coffee, it is cake! All in one neat and delicious package!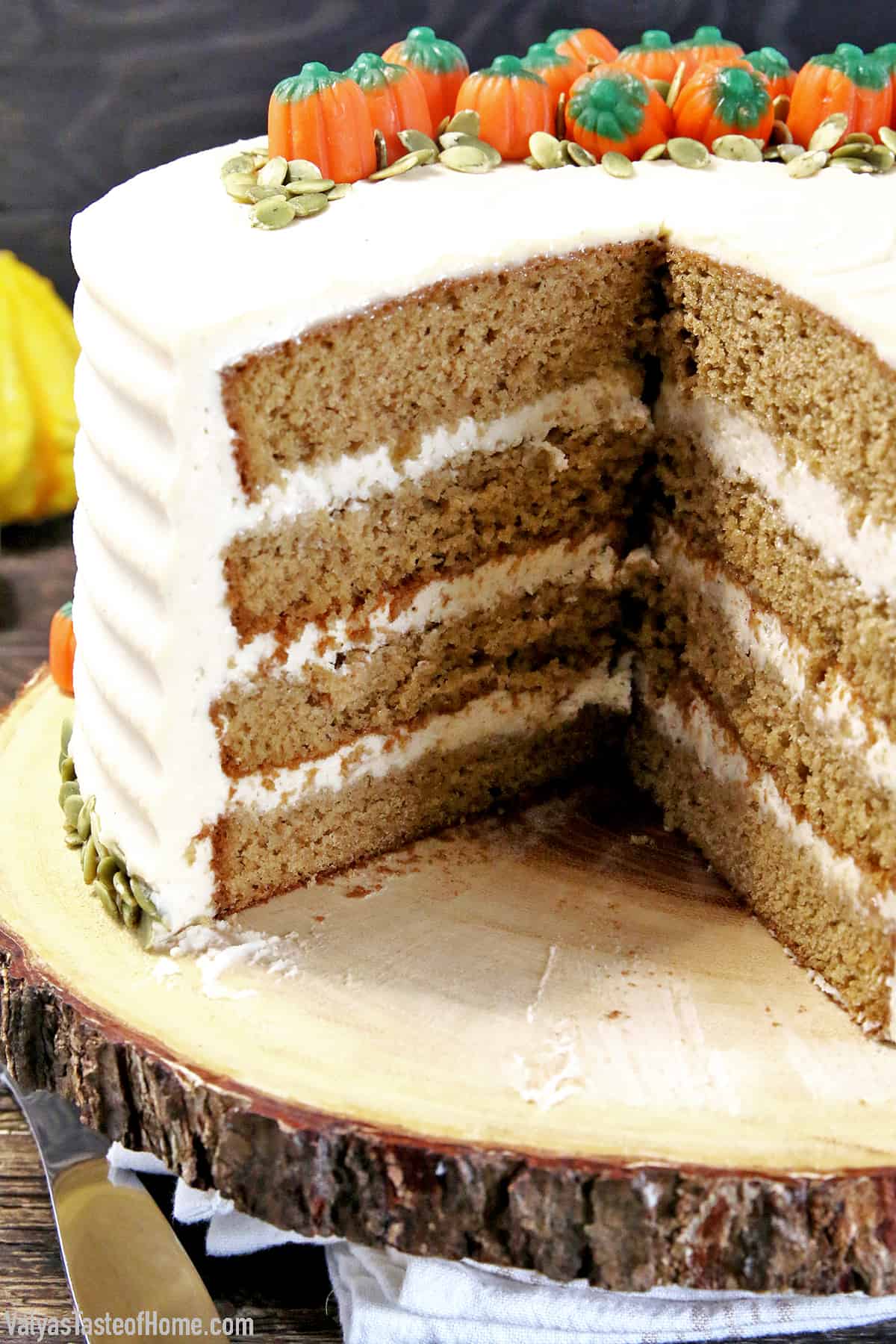 This treat is fantastically delicious, so soft and fluffy, and bursting with comforting Fall flavors. The caramel sauce with pecan chips and homemade pumpkin puree make this bread irresistible, satisfying, and absolutely craveable.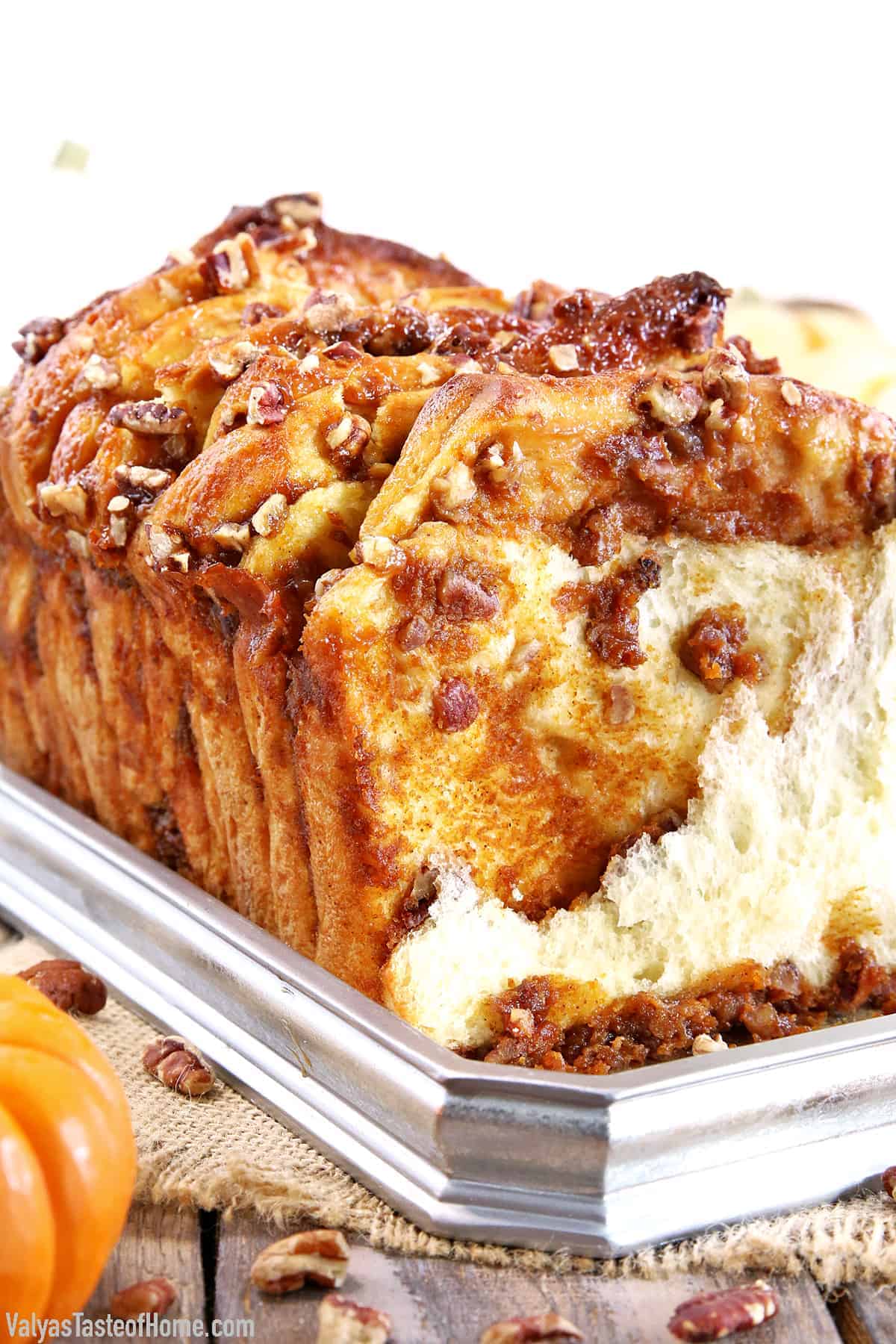 This apple cake is light, moist, loaded with freshly chopped apples, topped with lots of dark chocolate shavings, and comes together quickly for a fantastic family-favorite dessert.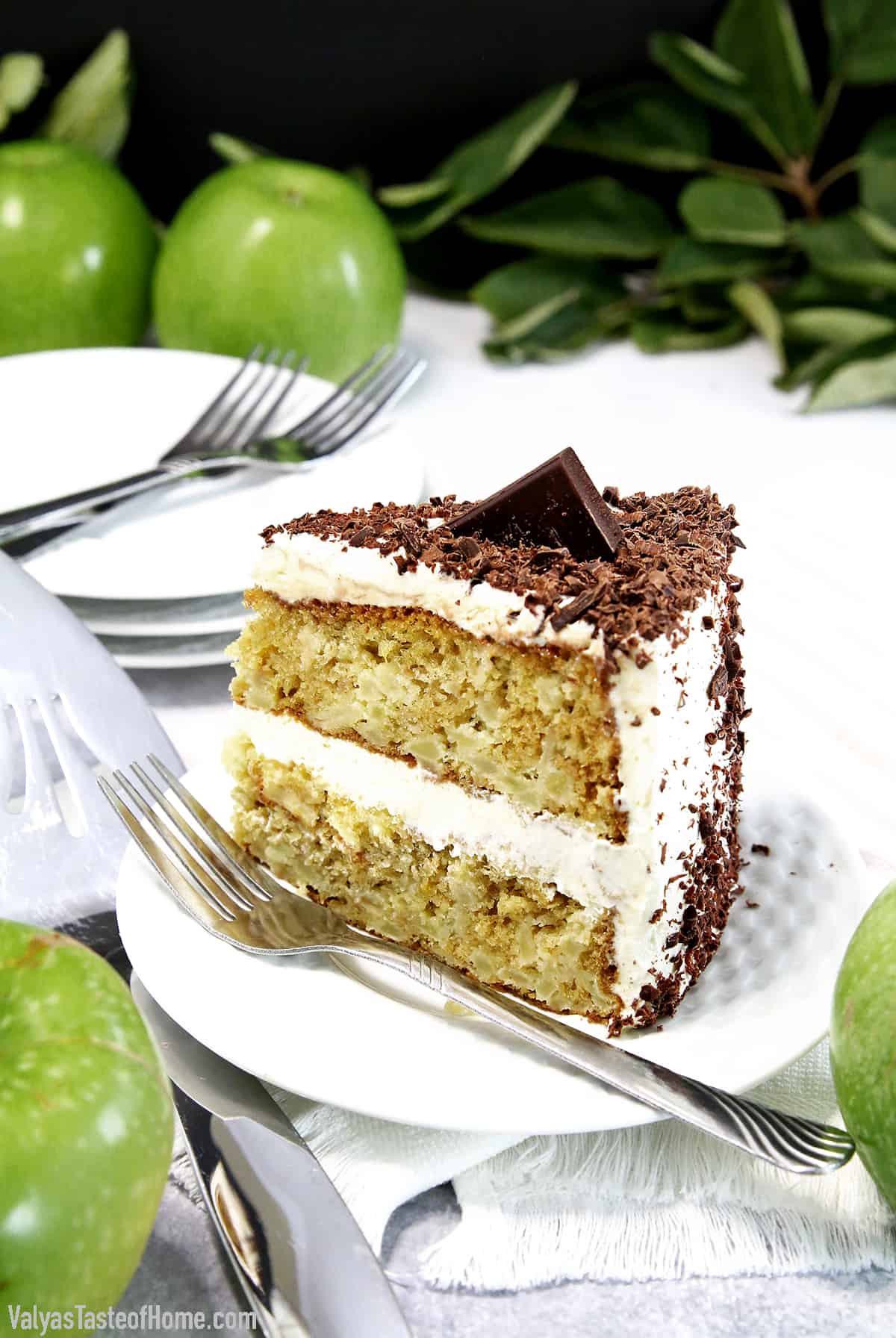 The juicy grated apples make them incredibly moist, delicious, and irresistible! They look so beautiful and glossy after being brushed with the egg glaze and sprinkled with organic raw sugar. You'll just wanna eat them raw, like cookie dough!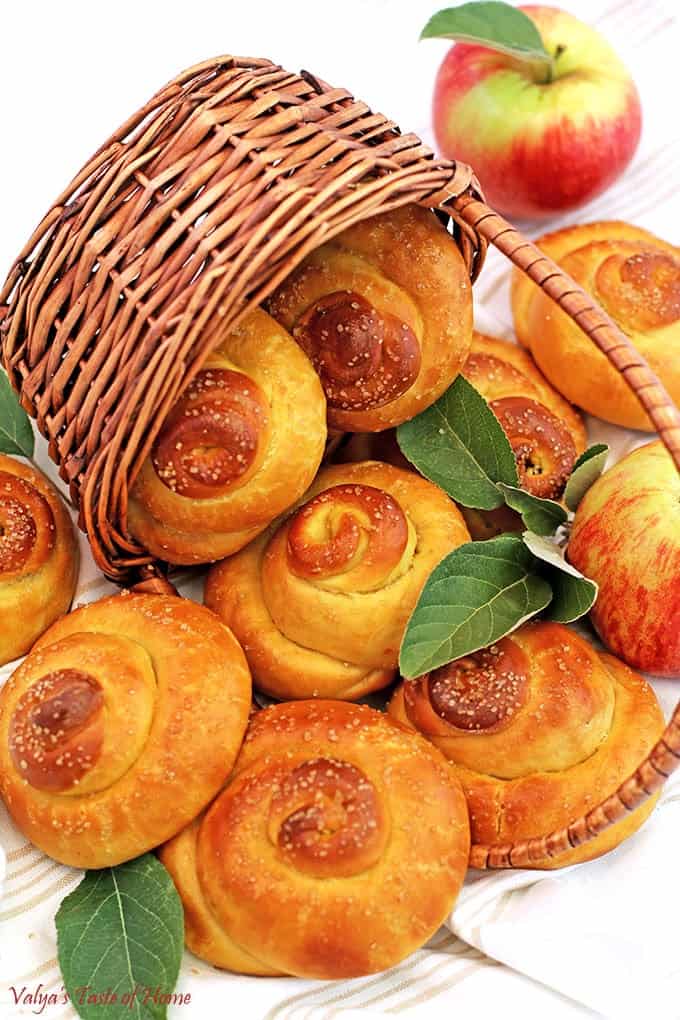 These scones are soft, flaky, buttery, and bursting with cinnamon and pumpkin flavors. They are super simple to make but very delicious fall treat that is so much loved in my family.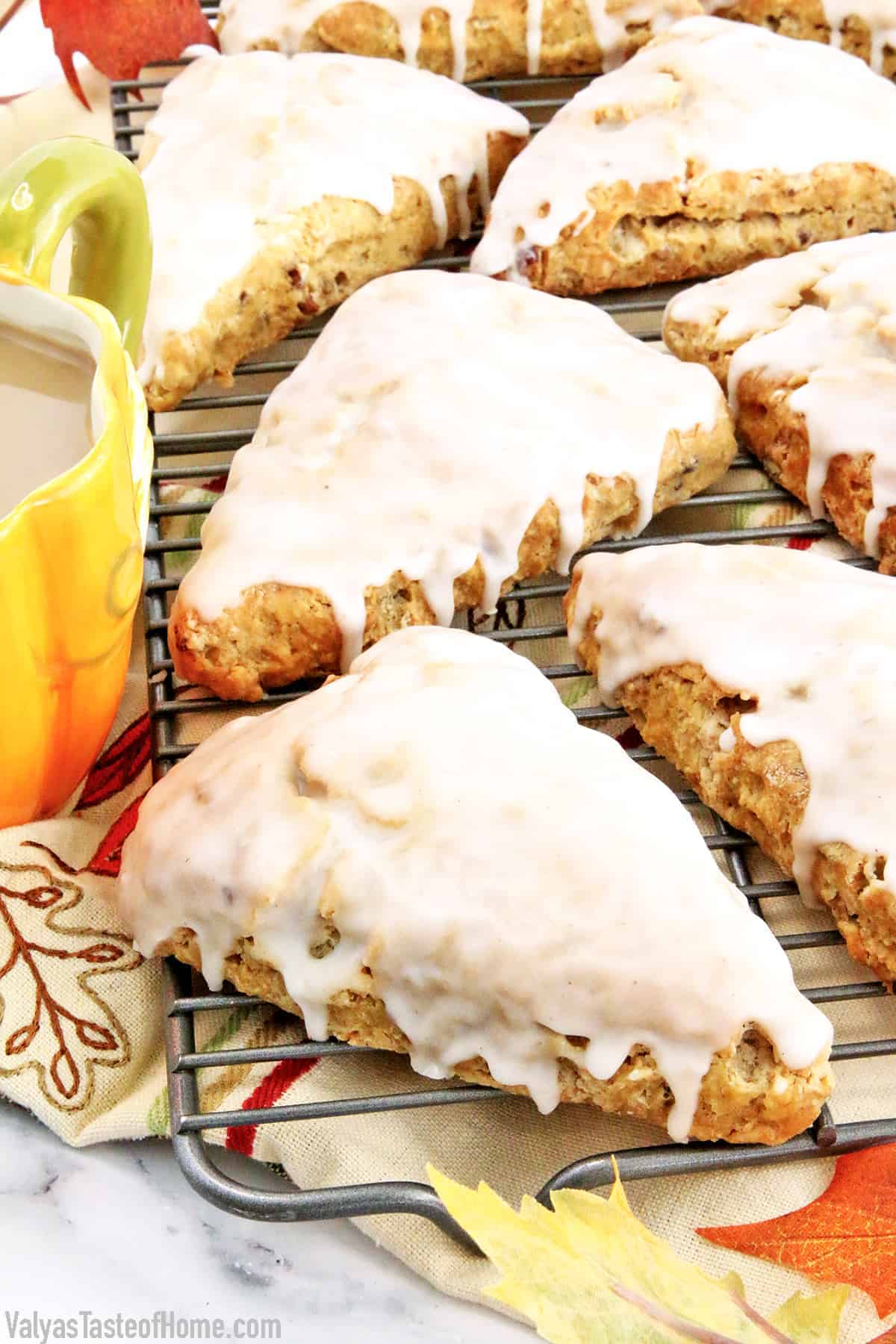 They are super moist, pillowy soft, fluffy, swirled with cheesecake batter, topped with pumpkin seeds and a burst of the fall flavor. It's hard not to reach for a second!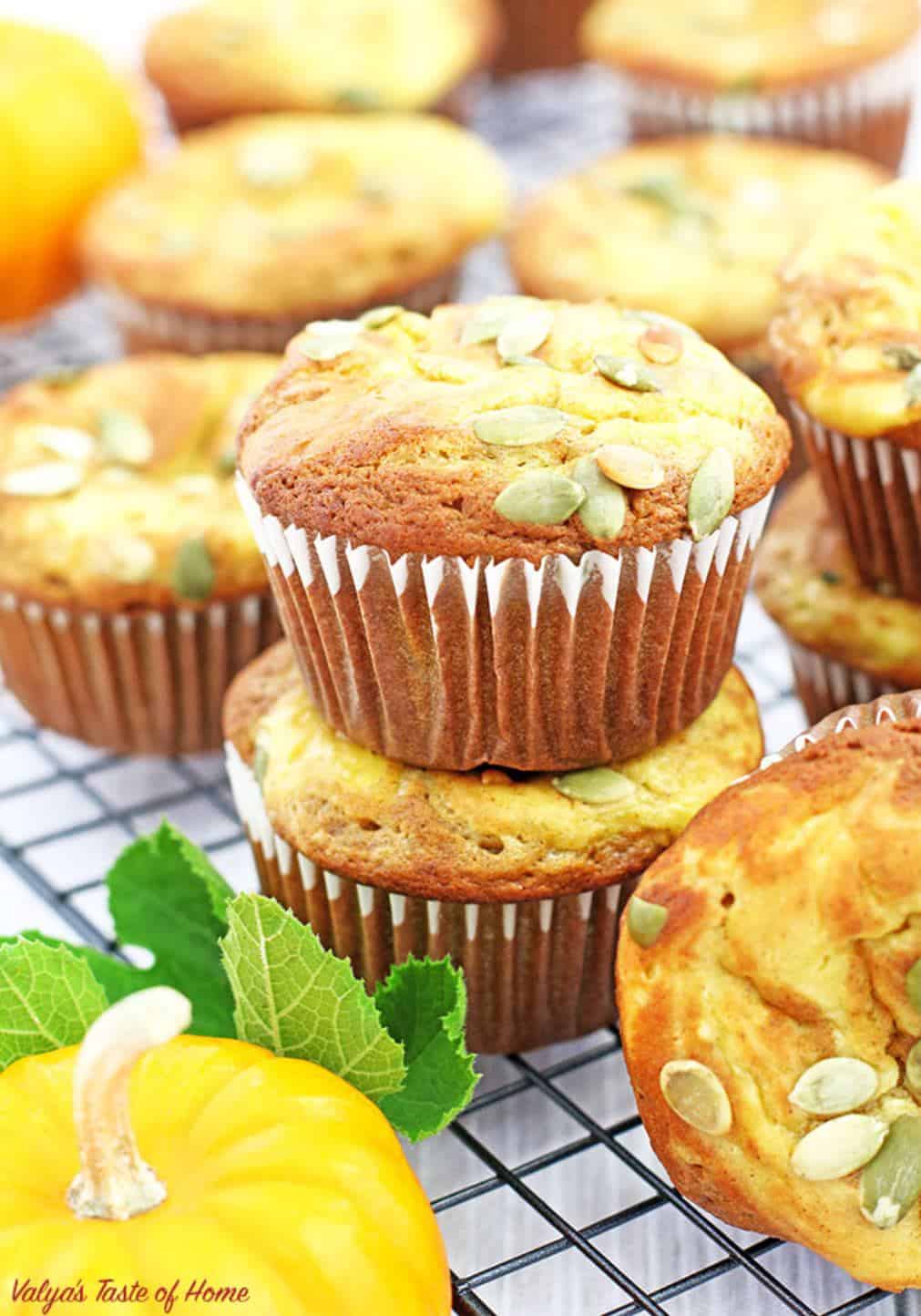 The Greek yogurt adds that deliciously sour offsetting taste to the sweet buttercream frosting. Toasted almond chips finish that irresistible tasty slice of cake, which goes wonderfully with a cup of tea or coffee.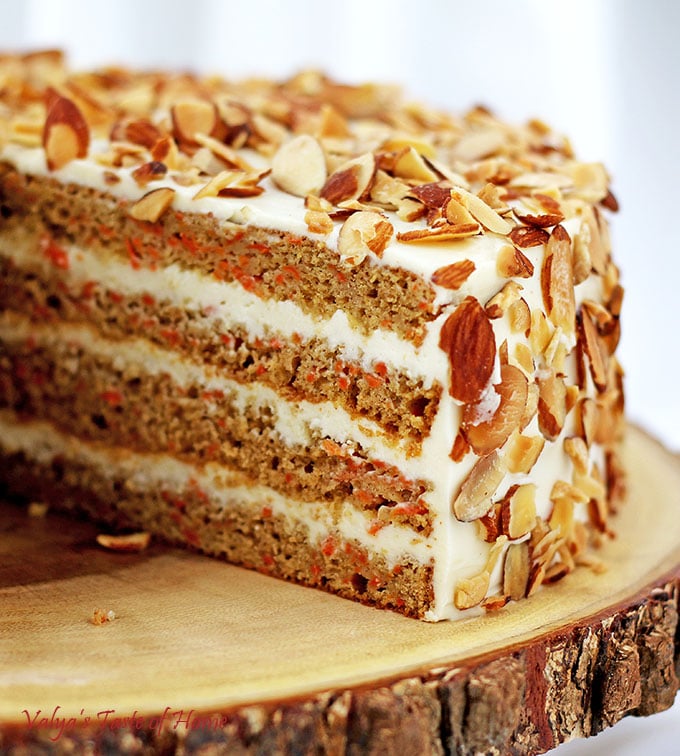 This cake is the perfect segue into the colorful Fall and all its delicious flavors season, just as much as S'mores Tiramisu Cake into the summer! It is not overly sweet but is very fluffy, moist, and delicious.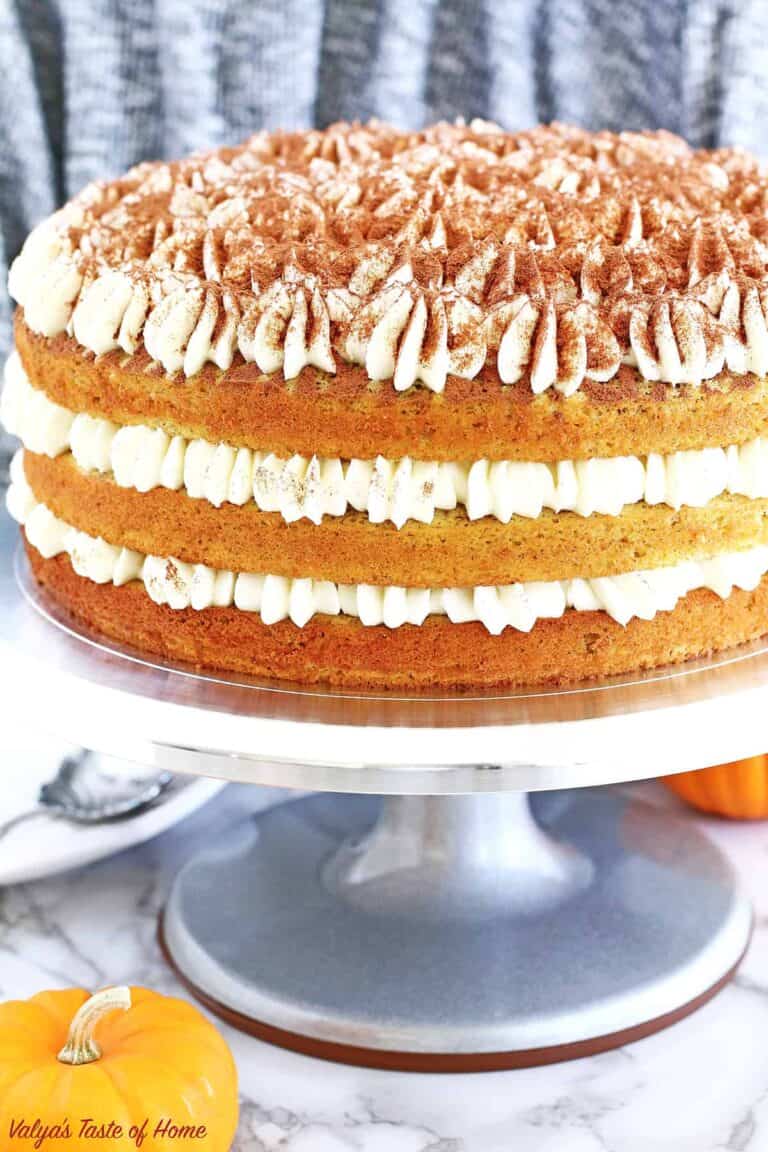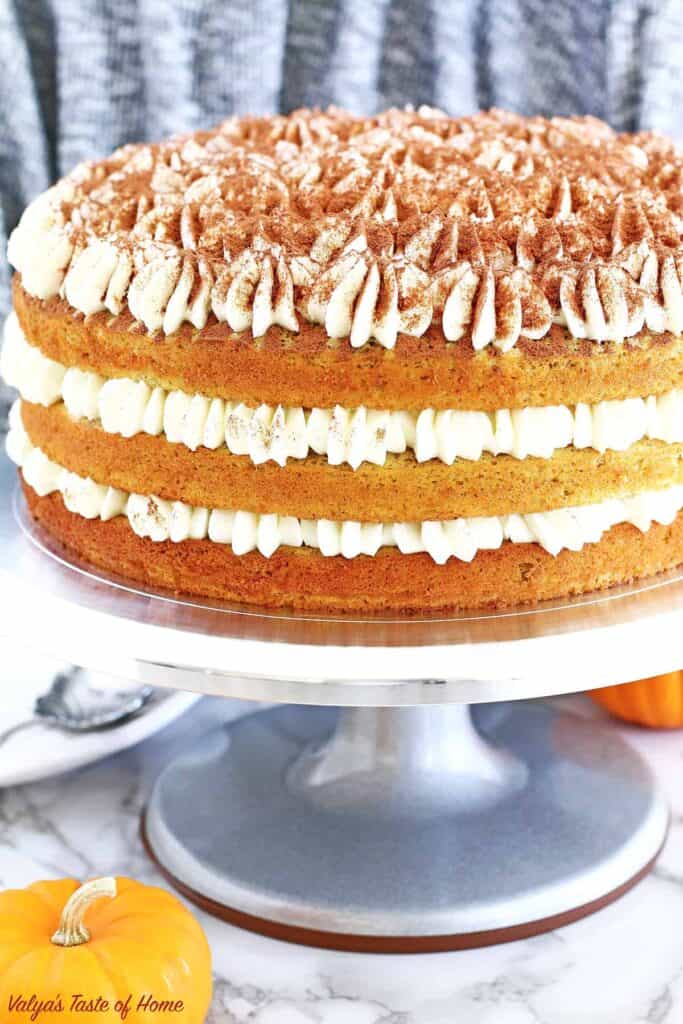 The homemade pie crust has only four ingredients, including one as basic as water. The filling is very simple as well. It consists of brown and regular sugar, cinnamon, nutmeg spices, flour, and salt. That's it! Didn't I say simple?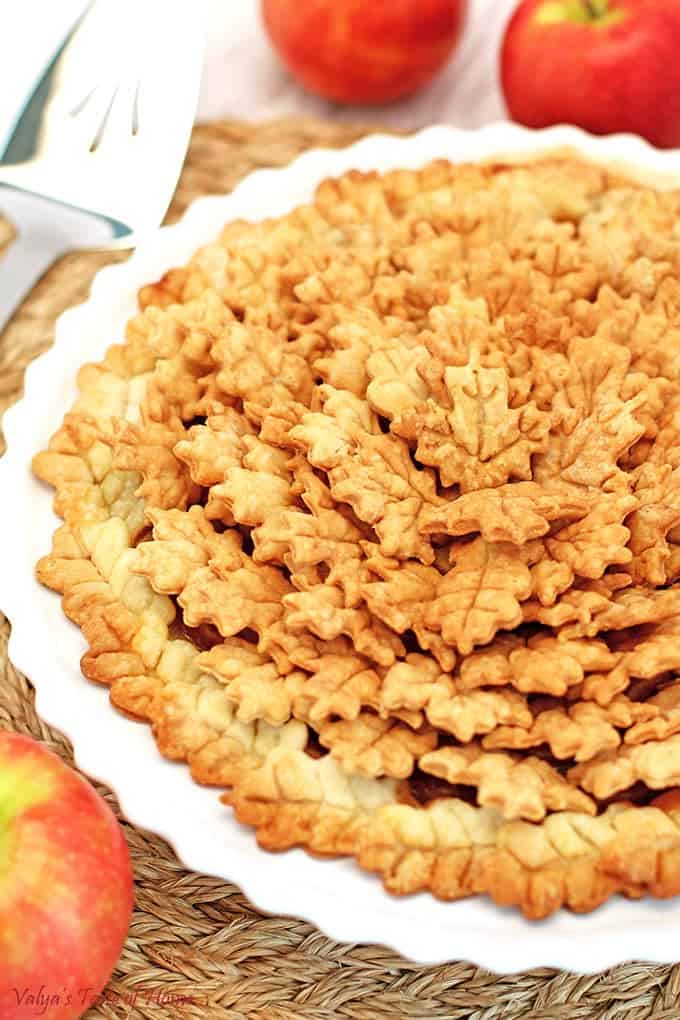 These cookies are wonderful dessert decor for just about any party or occasion. The eye-catchy treats attract not only to little ones but big ones too.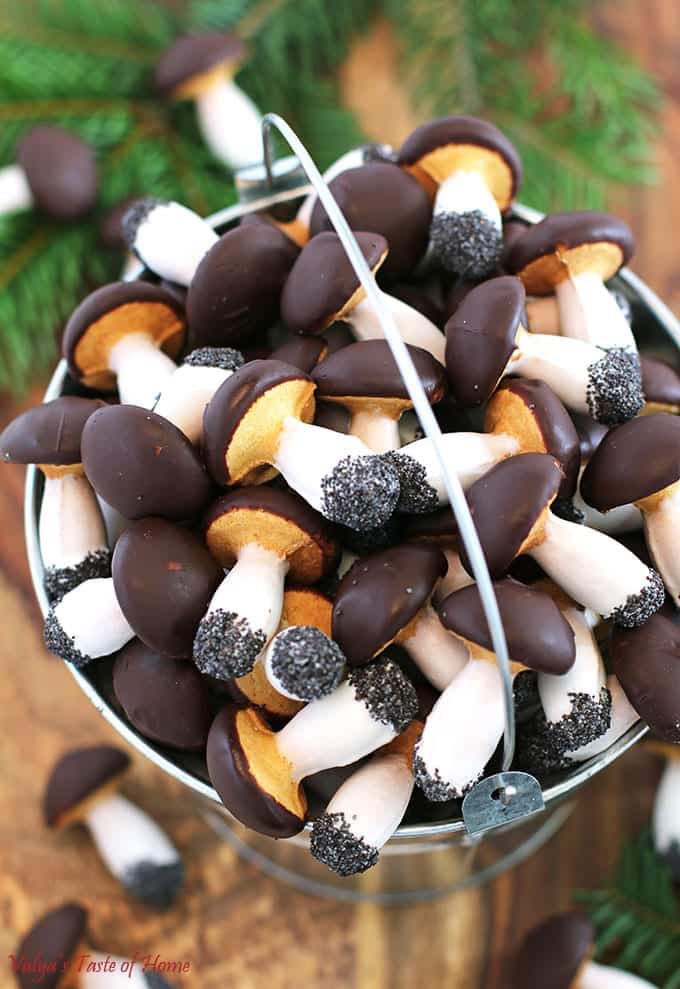 The slight touch of sour that is Greek Yogurt in the frosting is a perfect match with the sweet and fluffy pumpkin buns and pecans. Drizzled caramel finishes the touch of this fall dessert, breakfast treat, or a delicious snack.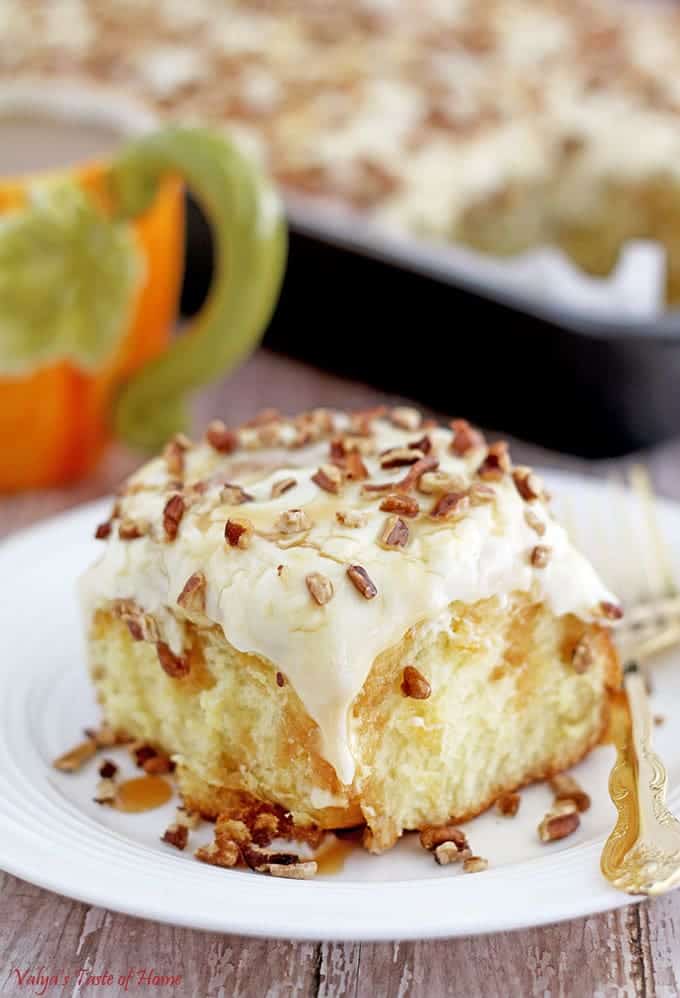 I'm all for easier and healthier recipes. And when one contains two of the most loved fall foods, oats, and apples, it's a no-brainer. Toss ingredients into a casserole-style dish, bake and you're done.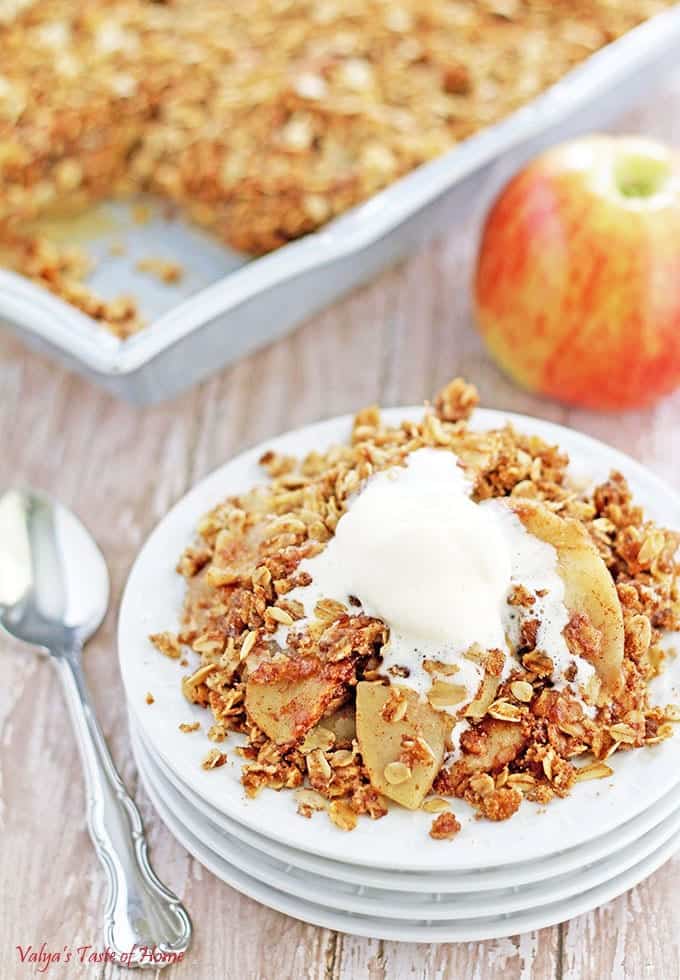 These bars are so easy to make yet they are so delicious. Also, so soft that every bite just melts in your mouth.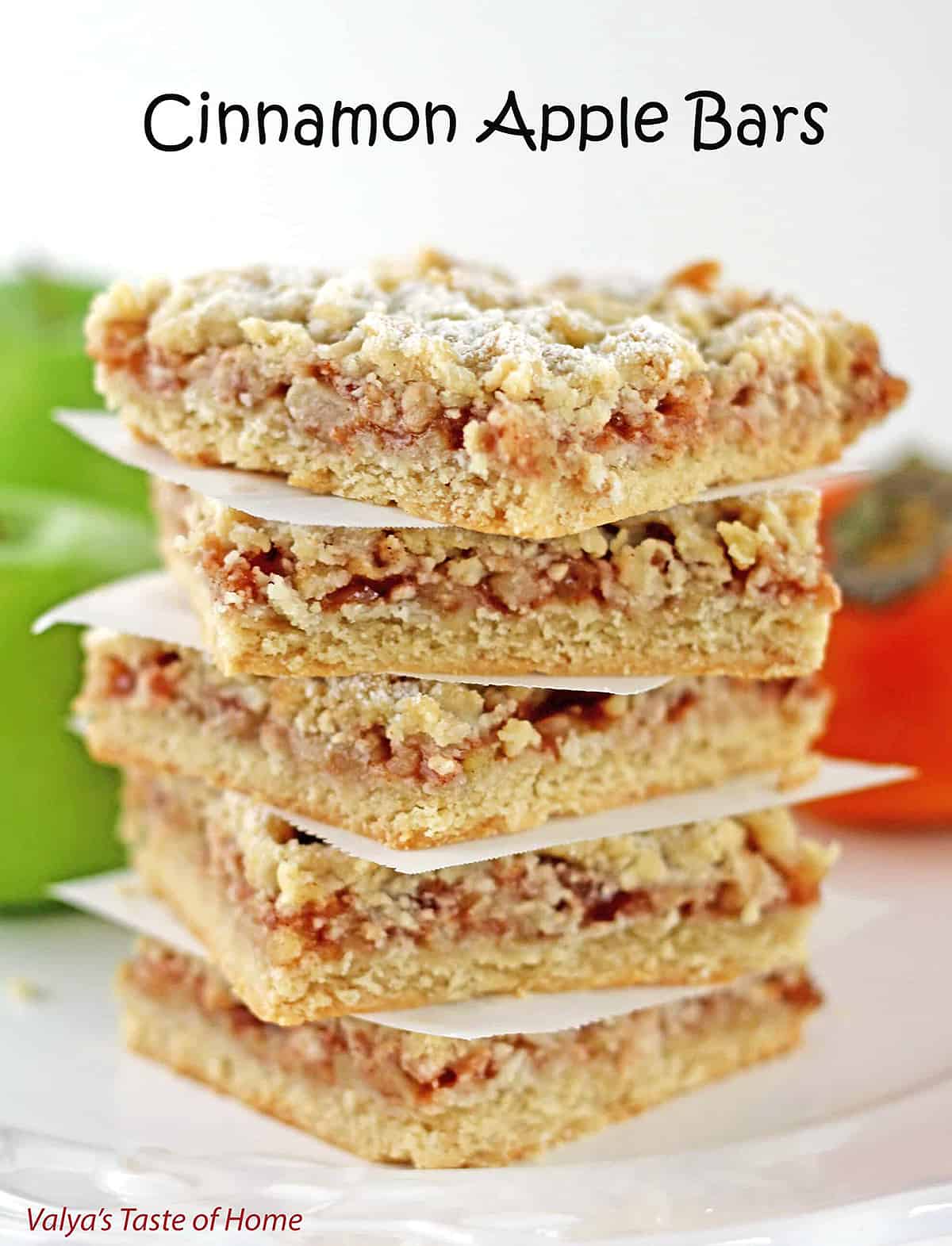 Thir cake roll is sooo, so good! Soft and moist. The hint of taste of sourness in the cream cheese frosting perfectly matches with the sweet honey and pumpkin sponge cake.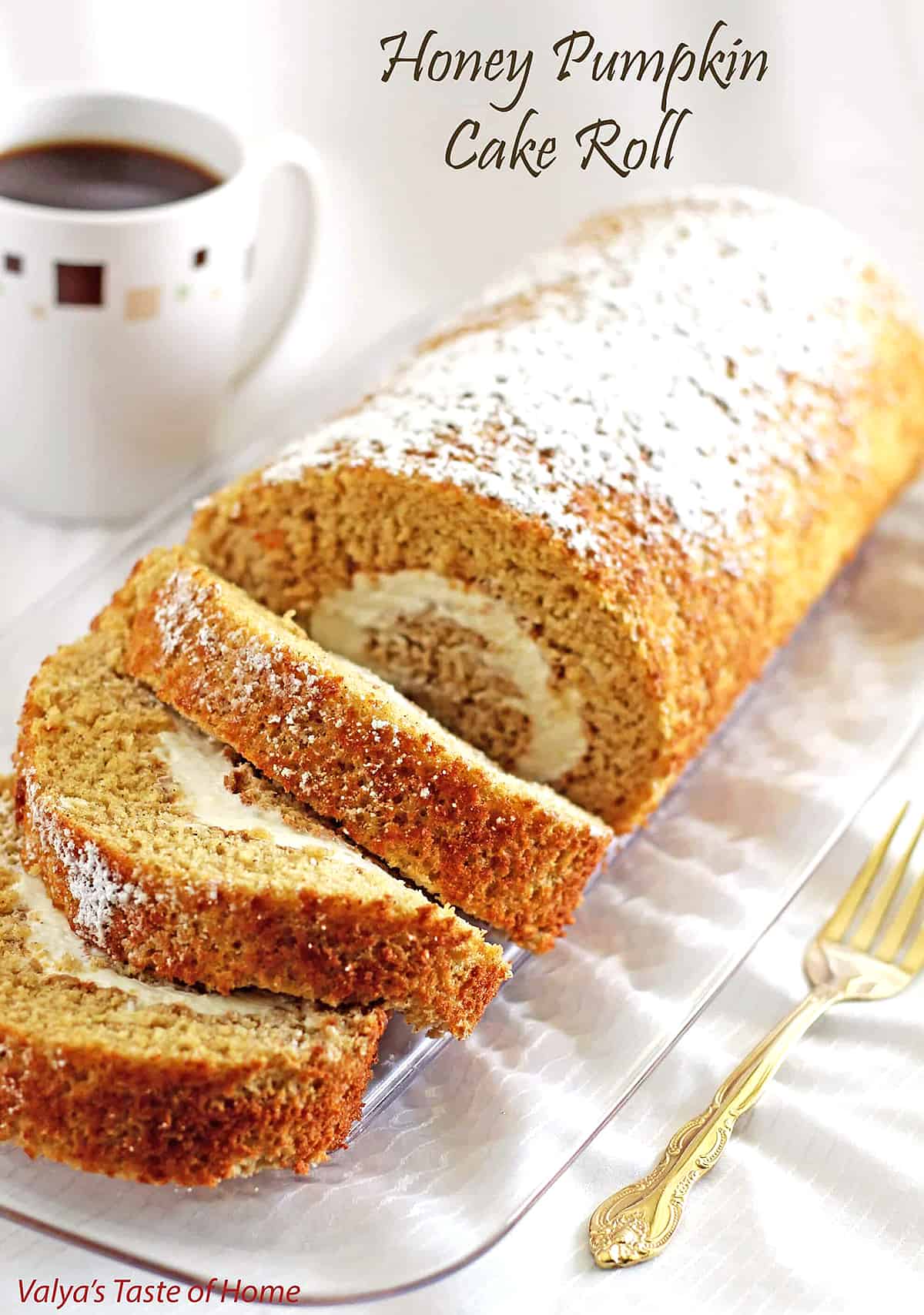 If you find this post helpful let me know what you think in comments below. I hope you enjoy them just as much as we do! Thank you for all your input and sharing your baking pleasures and experiences with me.
If you make any of there Fall Dessert Recipes, please share a picture with me on Facebook, Instagram, or Pinterest. Tag with #valyastasteofhome. I'd love to see your creations!
Check our all dessert recipes.