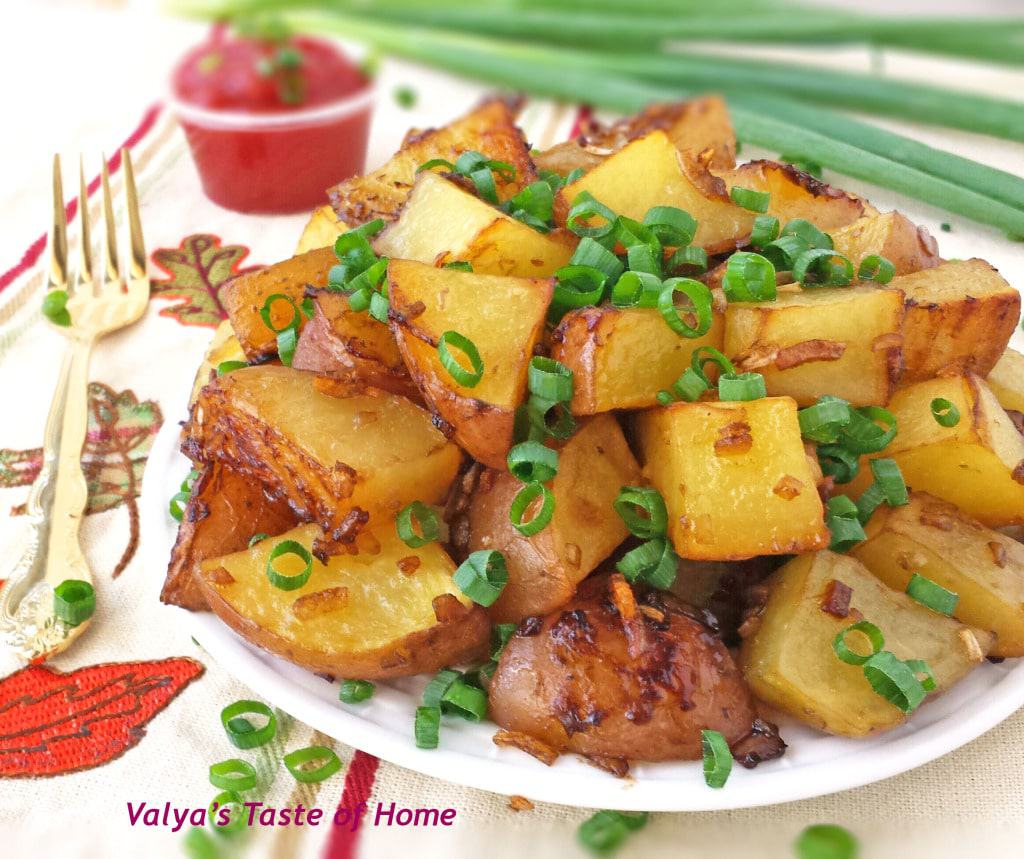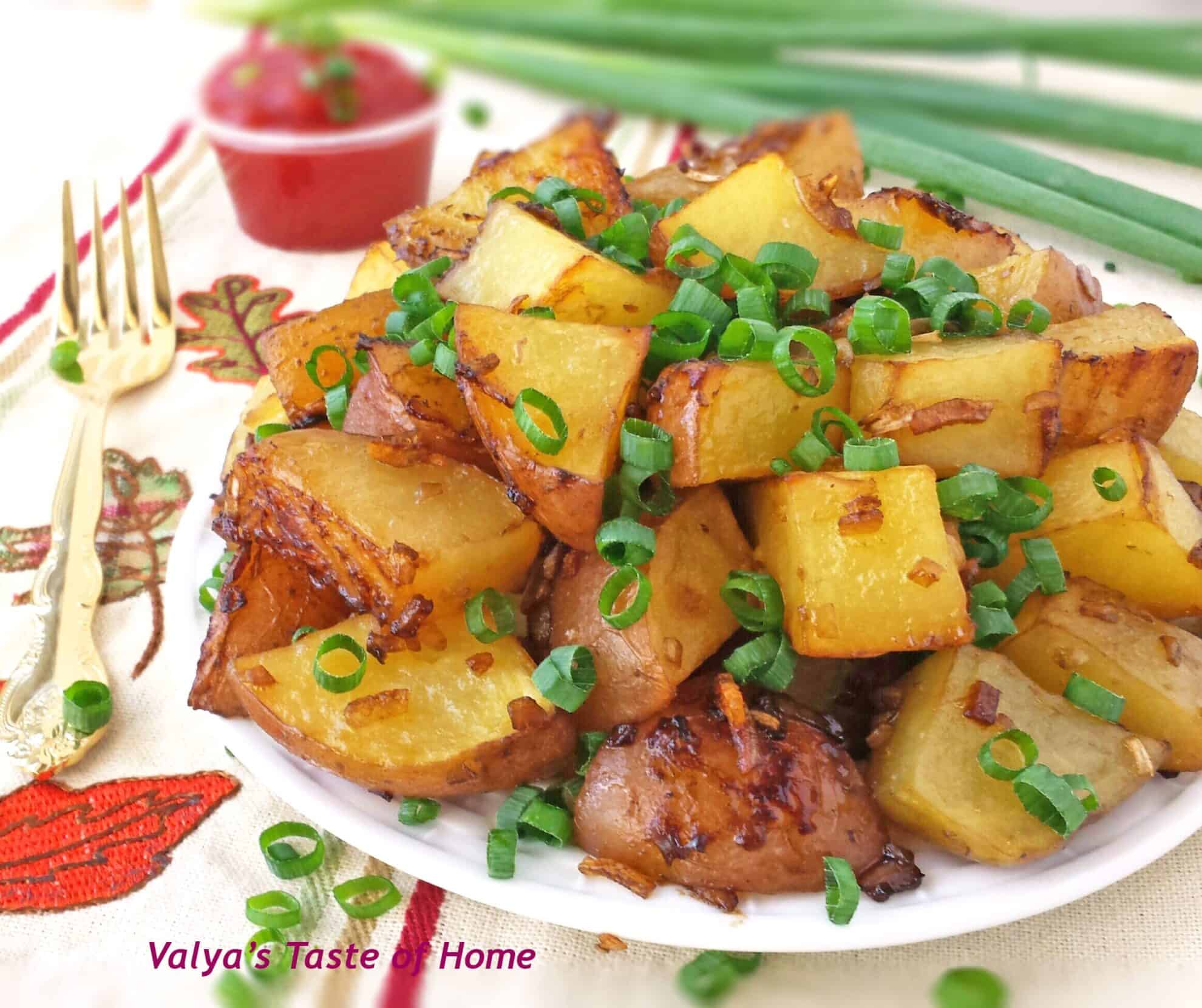 I've got a perfect dinner recipe for you! This onion roasted potato recipe is very tasty. I am not a big onion fan and don't usually use it in many things, but these onion roasted potatoes use a thoroughly roasted onion flavoring that gives the potatoes a different, savory flavor that we really enjoyed. I like to use red potatoes for this recipe because of its tougher texture and it holds its shape during roasting and stays firm after baked. Also, red potato absorbs accompanying flavors well. Check out my Potatoes Tips post for more information on what kind of potatoes you should use and when, and other tips. So, if you don't know what to make for dinner, than give this recipe a try. Switch it up a little. 🙂

Ingredients you will need:
8 - Large red potatoes about 4 lbs.
2 envelopes – Lipton Secrets Onion Soup Mix
⅓ cup – olive oil
chives to garnish


Instructions:
1. Preheat oven to 425F. Wash and pat dry with potatoes with paper towel. Cut it ½ inch cubes.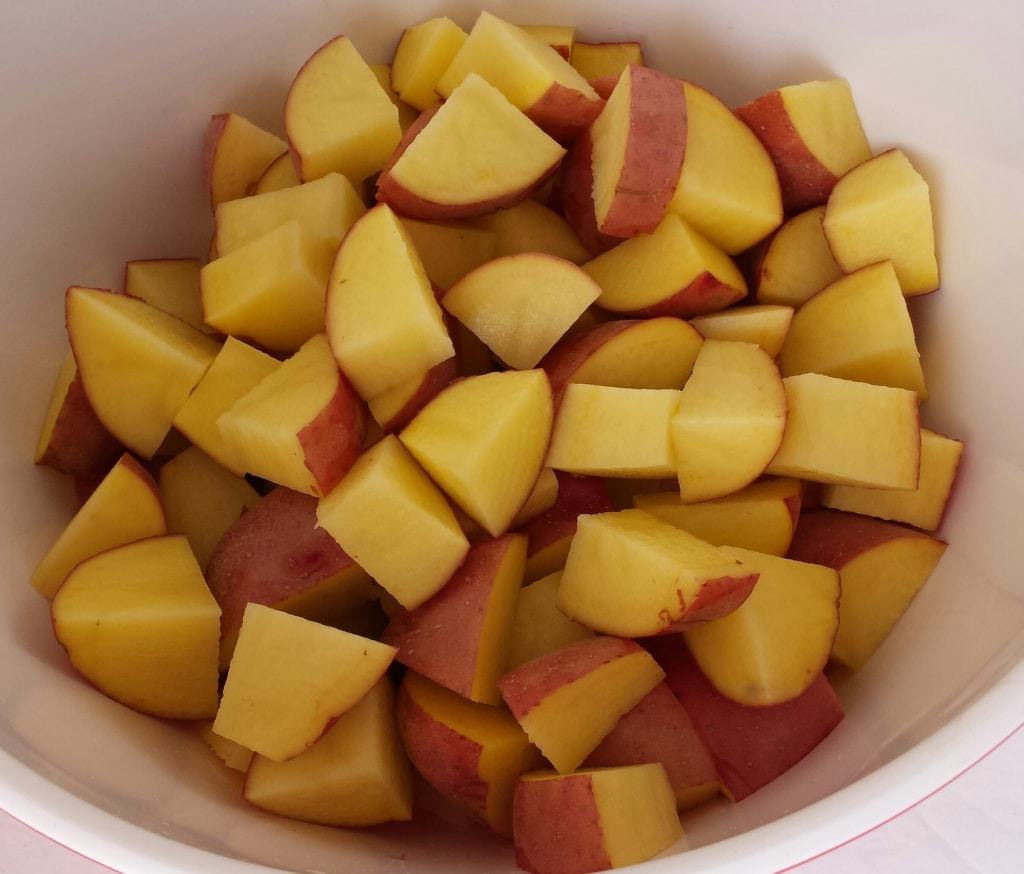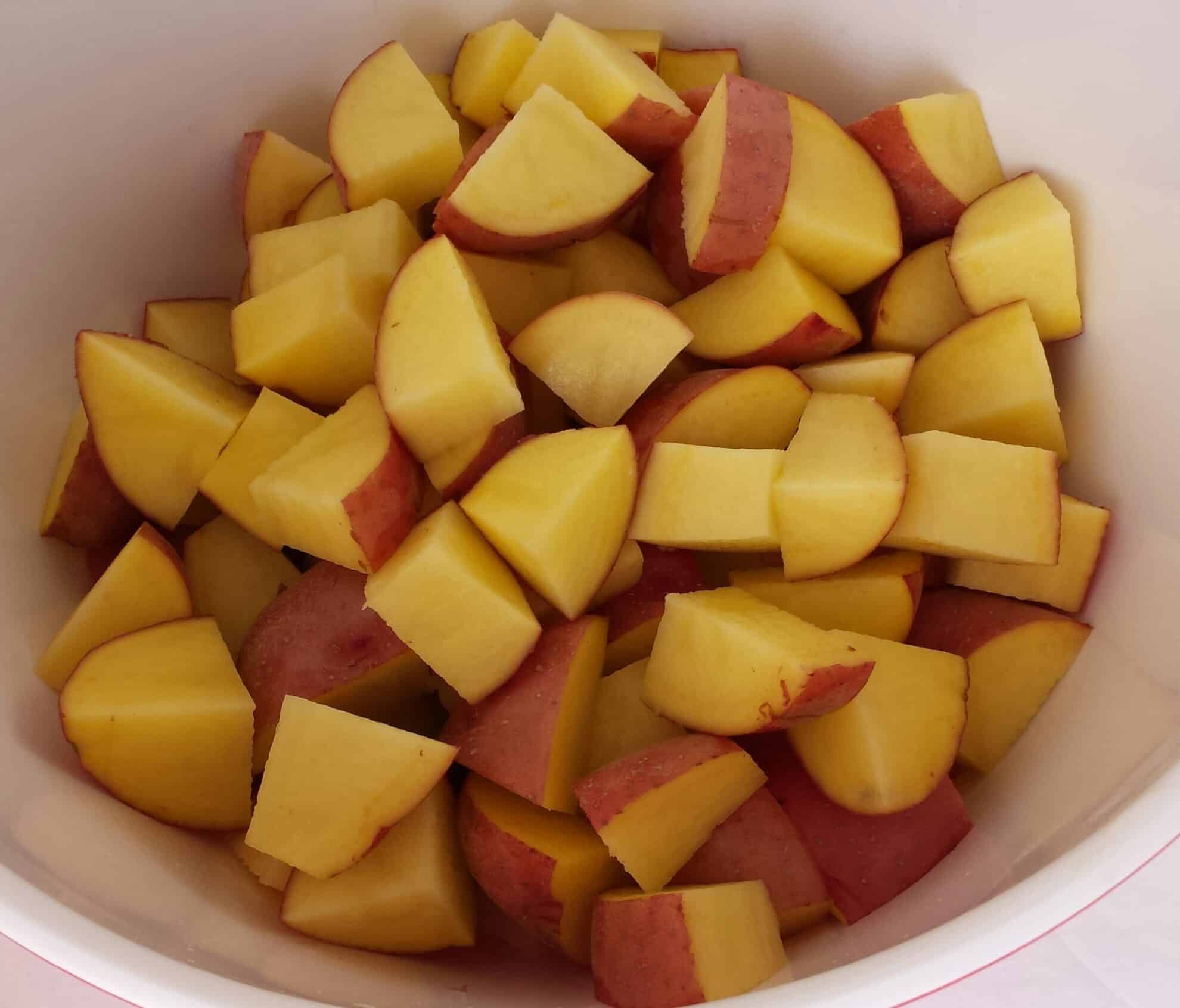 2. Add Onion mix.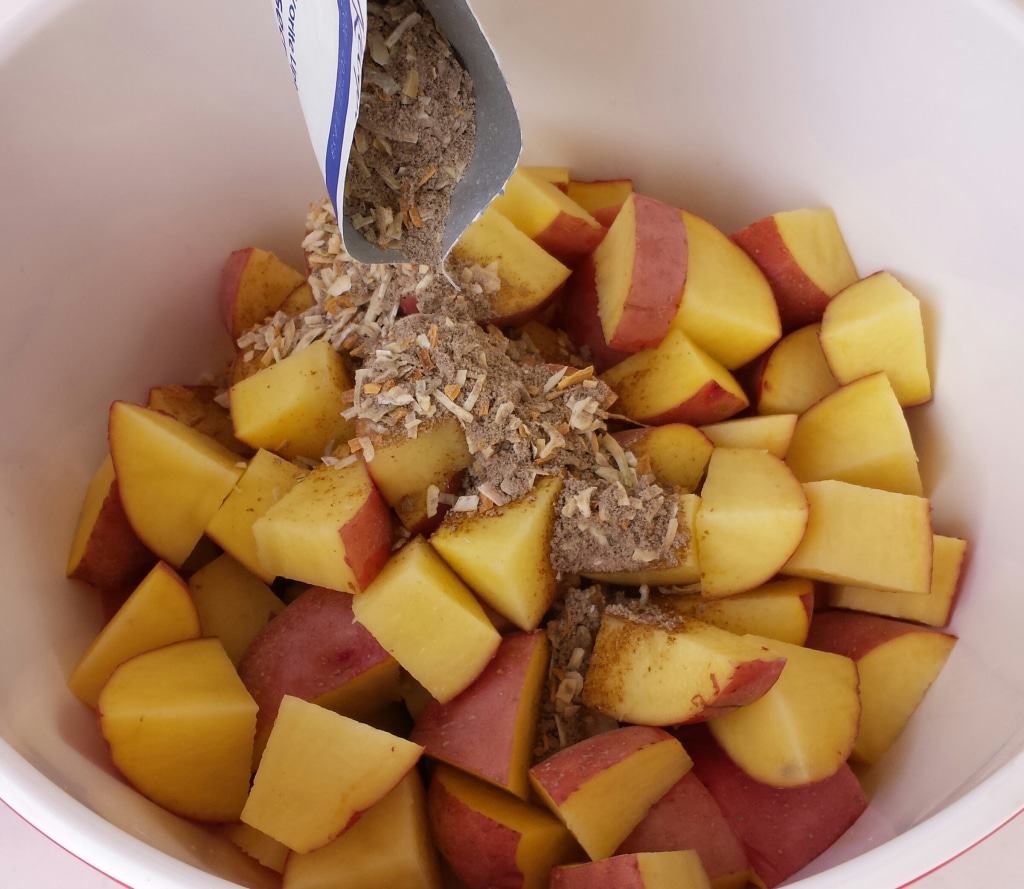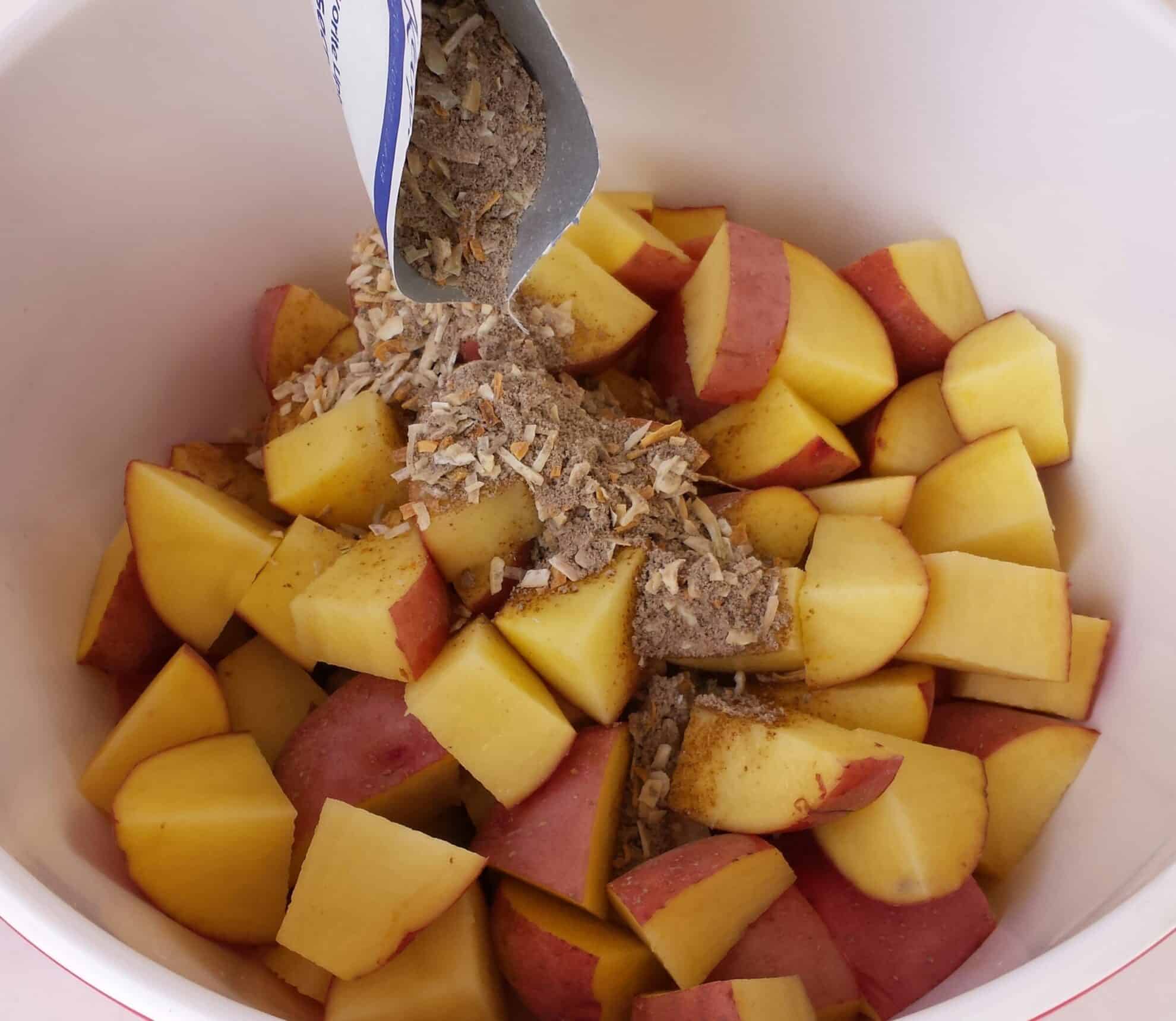 3.Pour olive oil.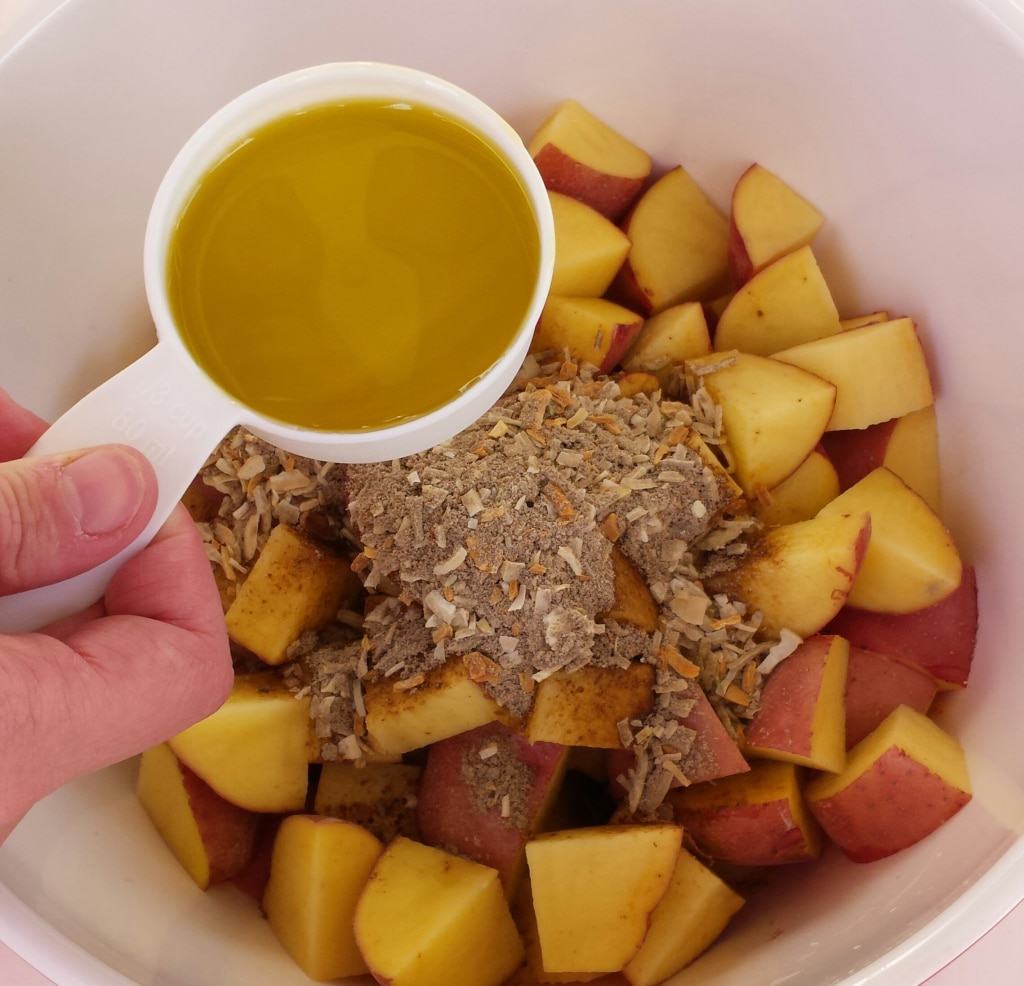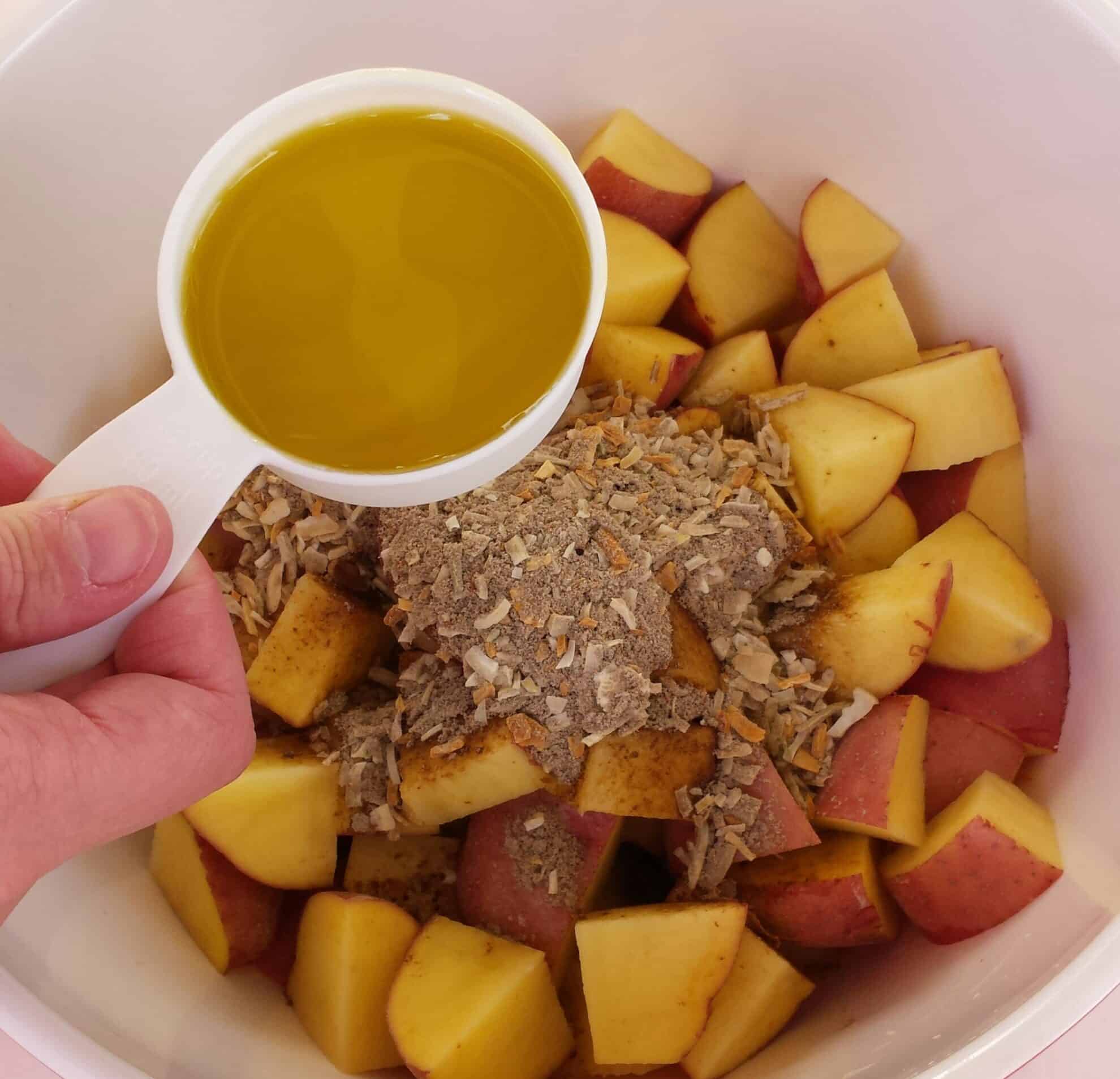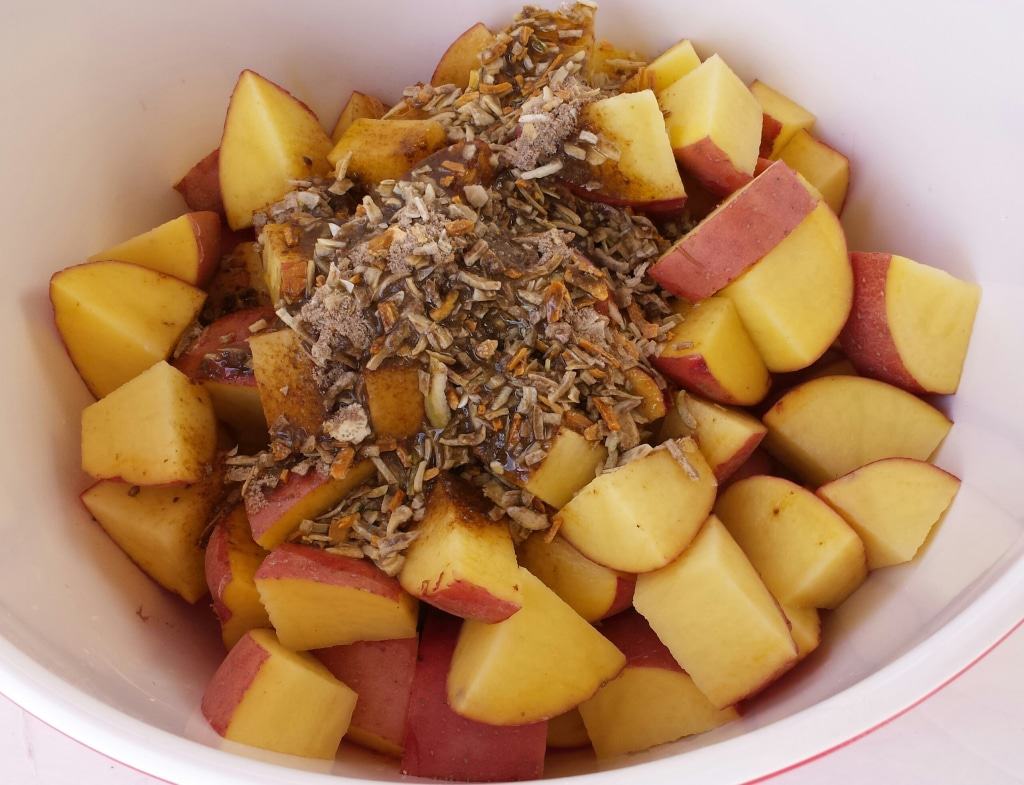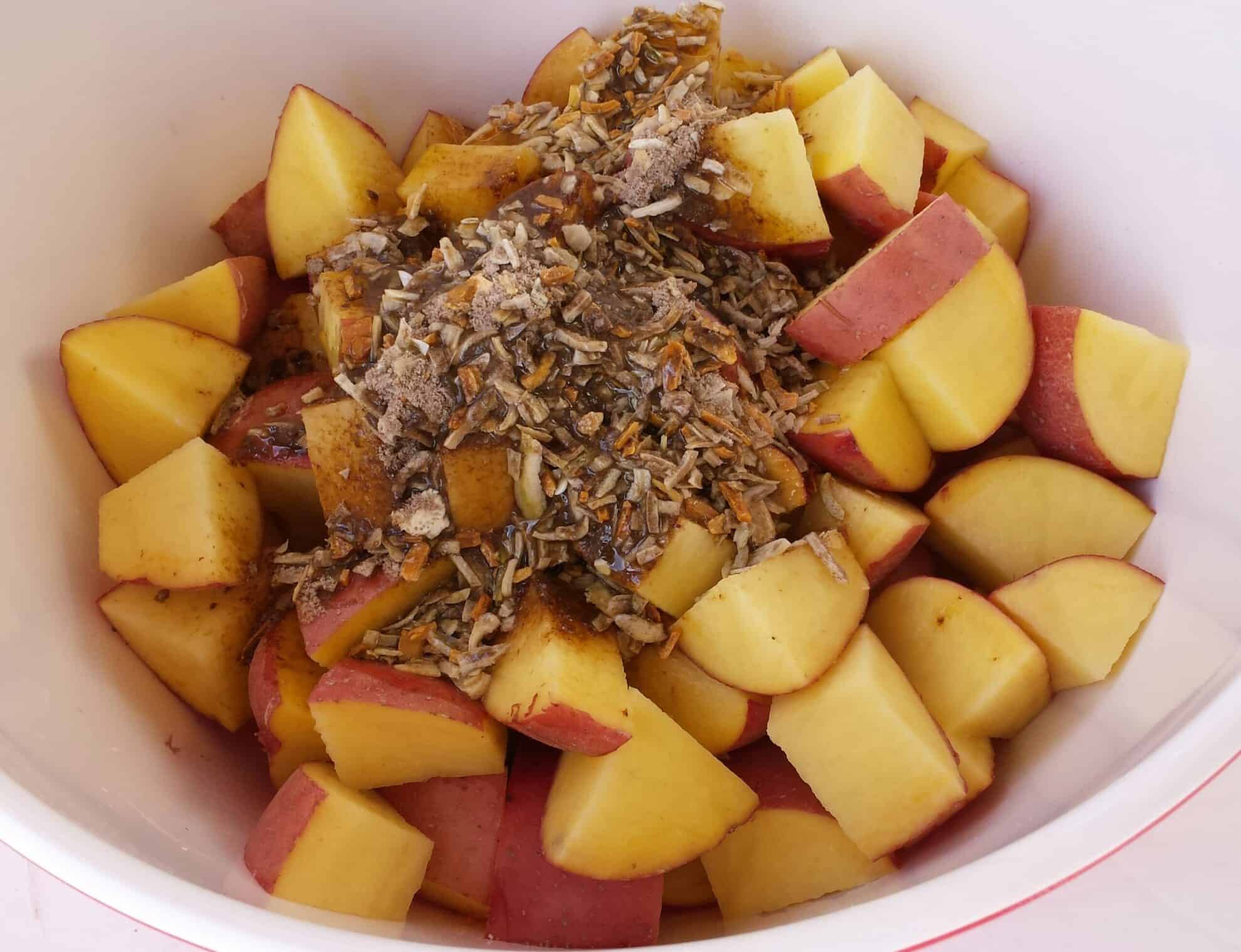 4. Mix it until all seasoning mix is coated with potatoes.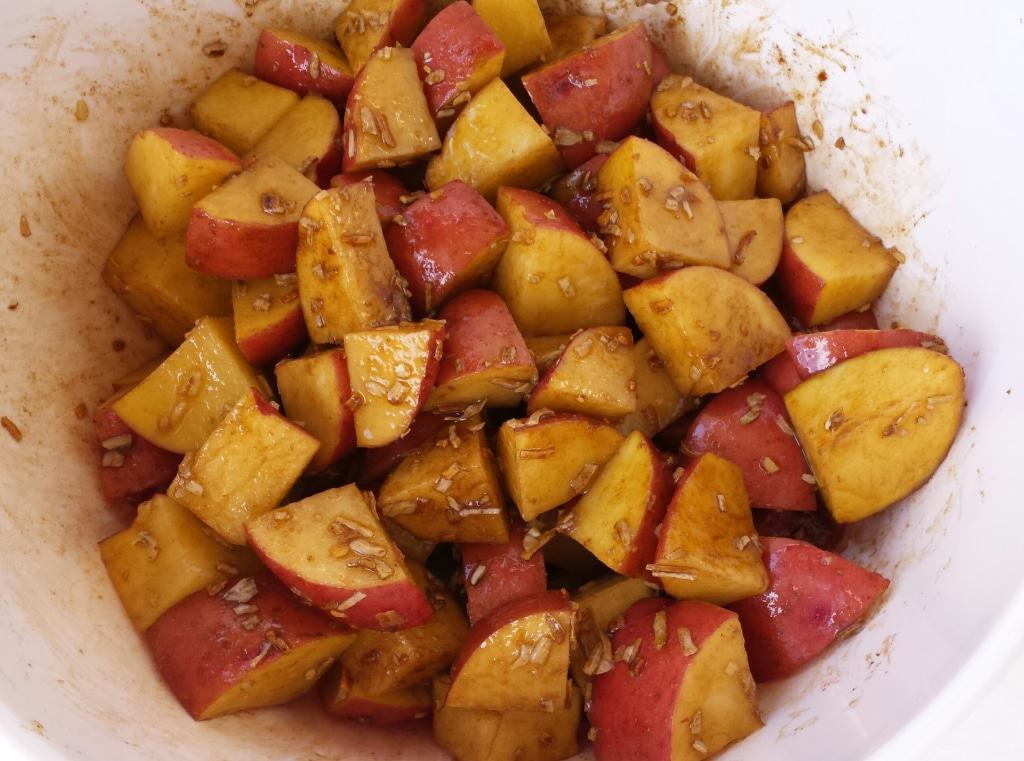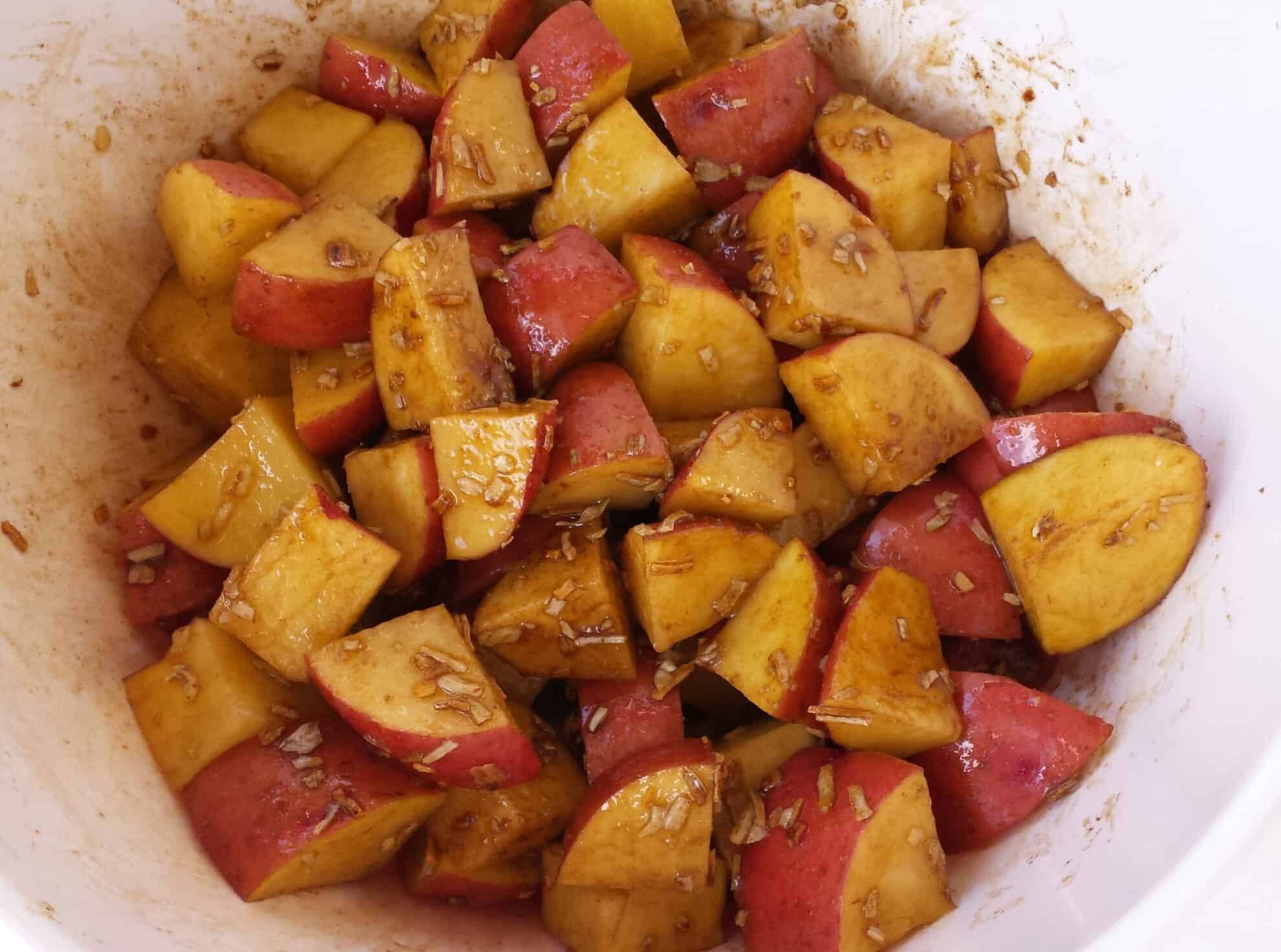 5. Place the seasoned potatoes on the baking pan lined with Parchment paper. Bake it for 35 minutes.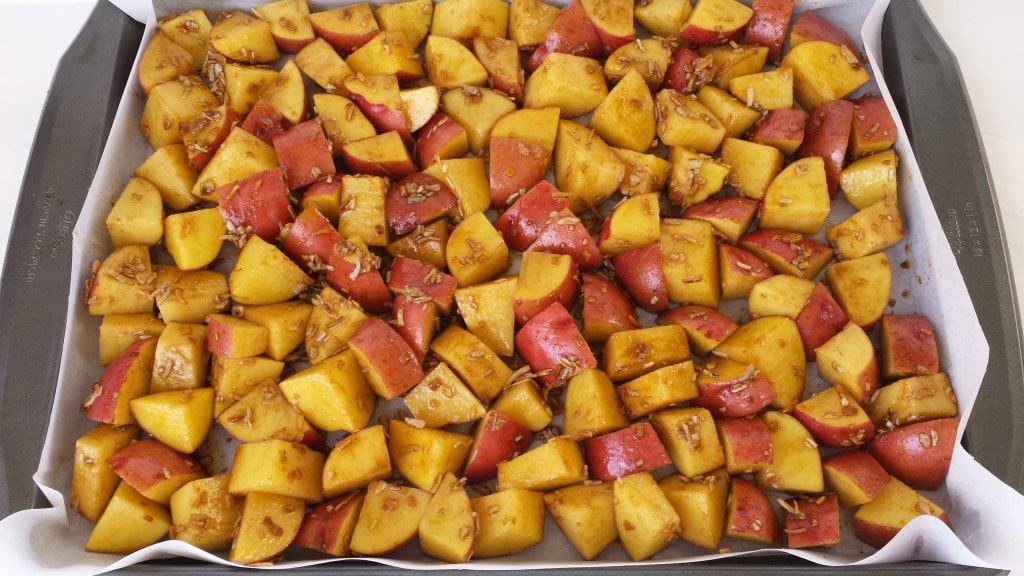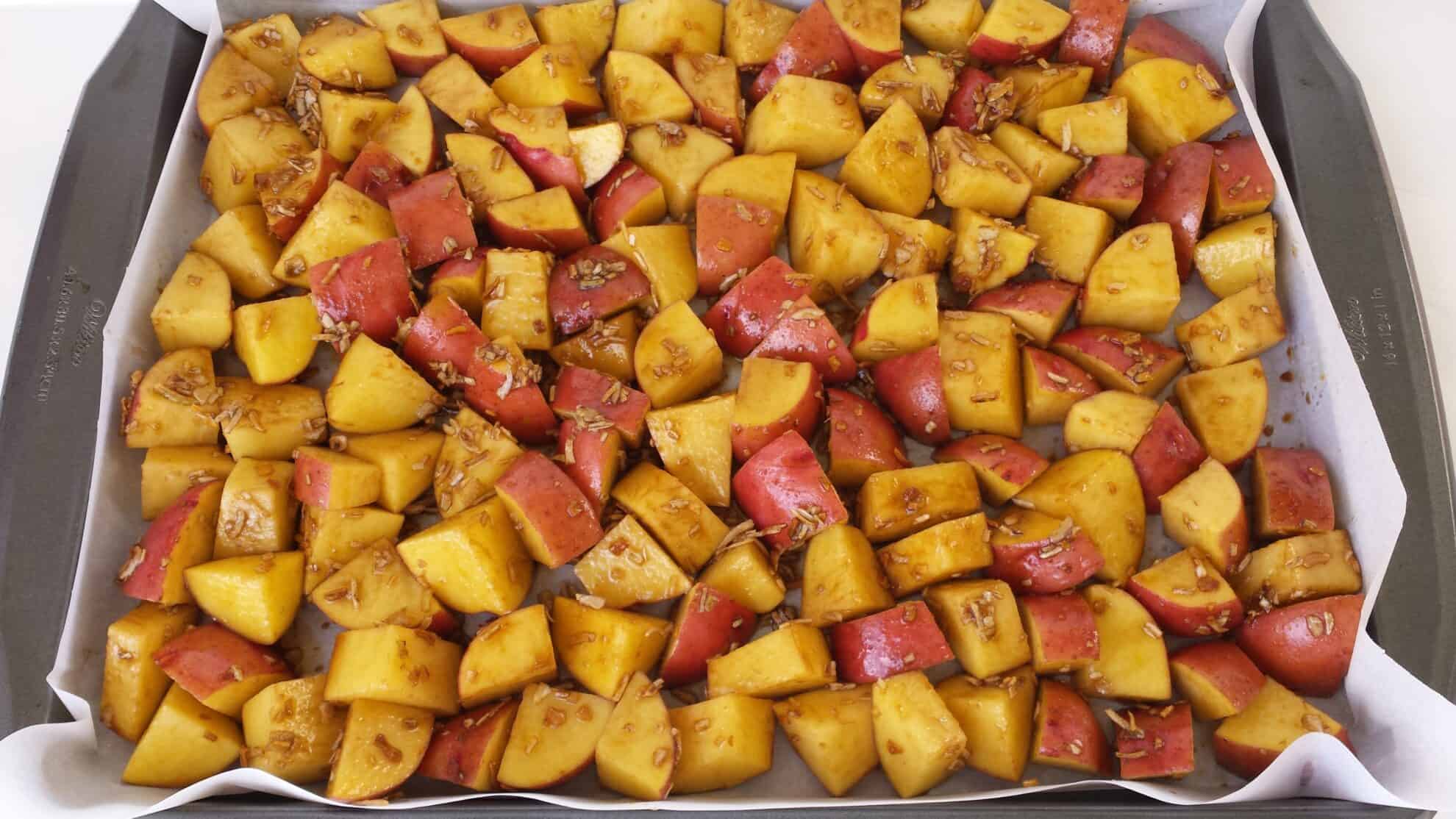 6. Remove from the oven and let it cool for 10 minutes before serving.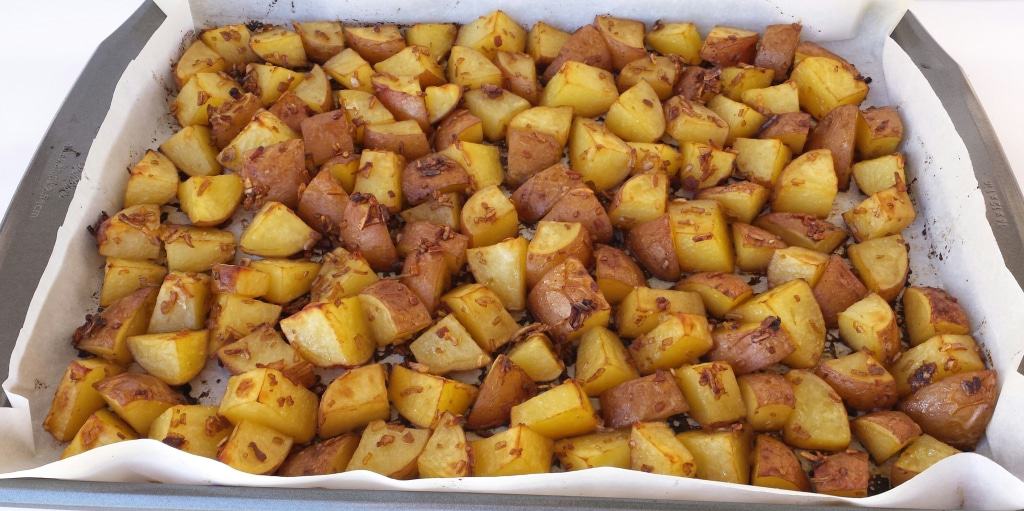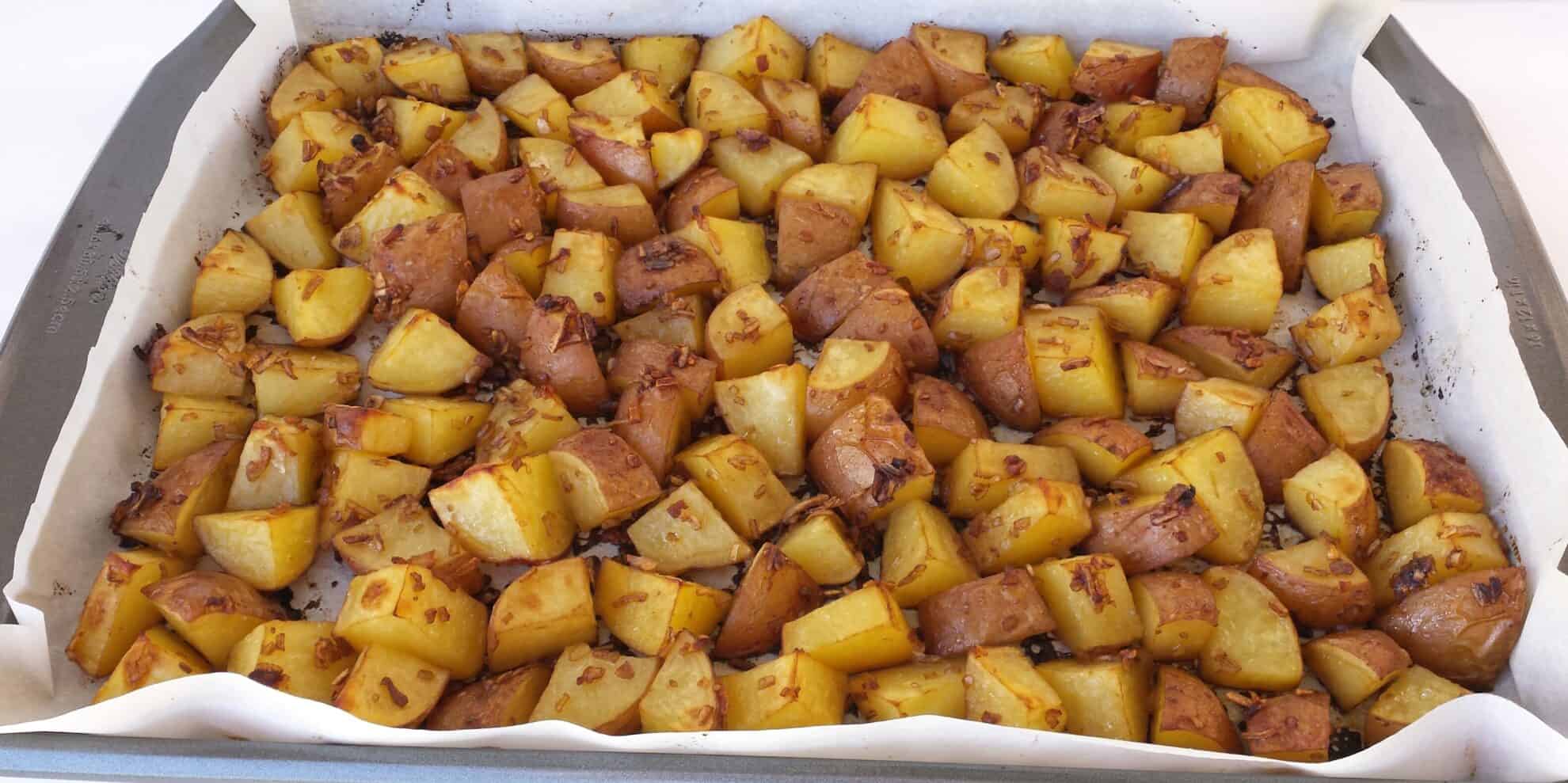 Enjoy! 🙂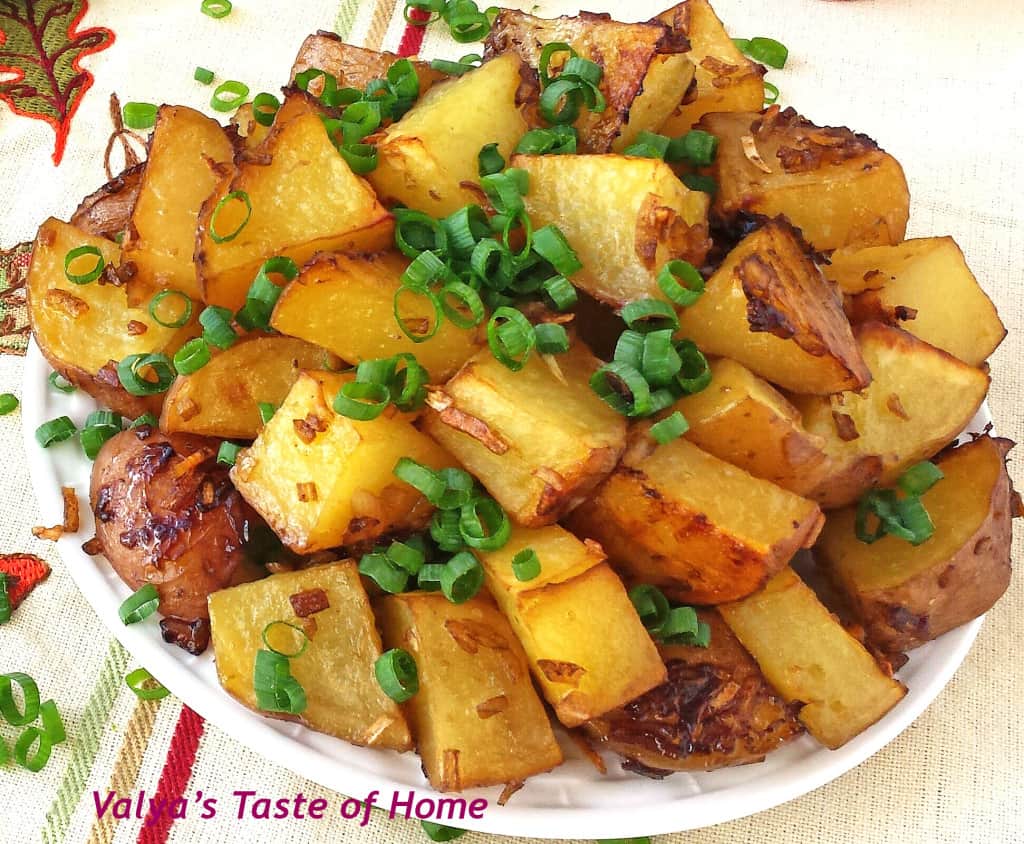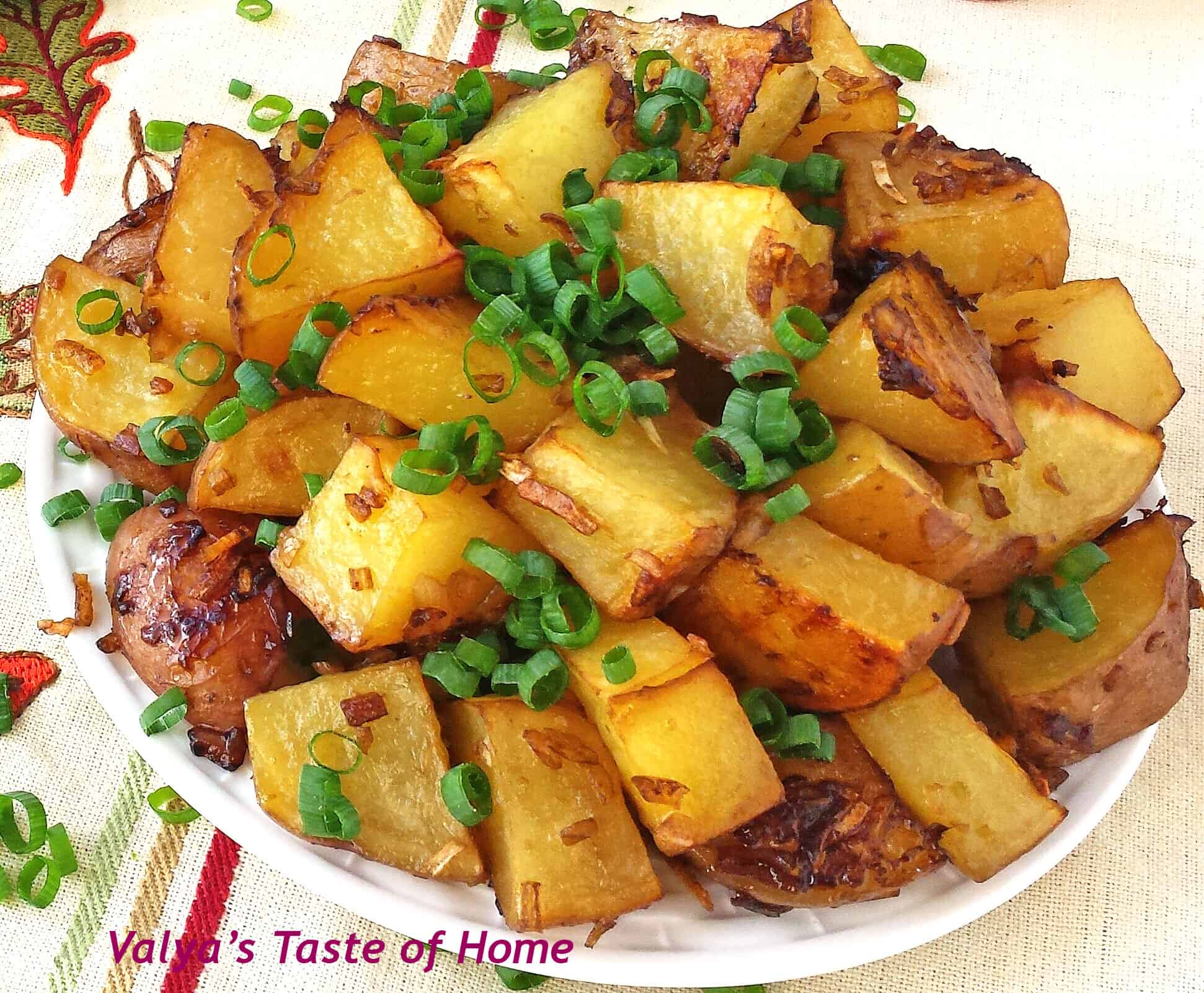 Recipe Card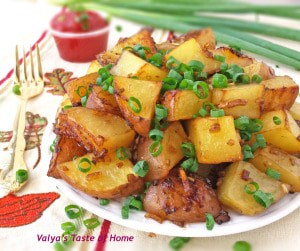 Onion Roasted Potatoes
Ingredients
8 -

Large red potatoes about 4 lbs.

2

envelopes – Lipton Secrets Onion Soup Mix

⅓

cup

– olive oil

chives to garnish
Read More
Instructions
Preheat oven to 425F. Wash and pat dry with potatoes with paper towel. Cut it ½ inch cubes.

Add Onion mix.

Pour olive oil.

Mix it until all seasoning mix is coated with potatoes.

Place the seasoned potatoes on the baking pan lined with Parchment paper.

Bake it for 35 minutes.

Remove from the oven and let it cool for 10 minutes before serving.

Enjoy
LIKE
FOLLOW
If you make this recipe please share the picture with me on snapchat, instagram or pinterest. Tag it with #valyastasteofhome, I love seeing your creation. 🙂