What can be better than a hot bowl of Homemade Chicken Noodle Soup on a chilly Fall day? Ok, maybe a weekend, plus this savory soup, plus a crisp and colorful fall day. And to couple it with some pillow-soft and fresh Homemade French Bread is so satisfying, you will simply want another. It's one of our family's favorite meals. Try it out this weekend!
My kids are a bit of picky little eaters, and not all like soup too often. However, when I make this classic soup, rarely are there leftovers. Some even go for seconds and thirds. This is one of my favorite comfort foods as well. It's so warming, tasty and light. The chicken is very tender, and the homegrown carrots and potatoes give the soup a real homey flavor.
The cold and flu season is upon us. It's really nice to have a simple, yet tasty chicken noodle soup recipe on hand to make for your family. Or take to a friend if they, unfortunately, come down with it. This soup is so delicious, I guarantee you'll agree with me! 🙂

Homemade Chicken Noodle Soup Ingredients
Potatoes
Carrots
Baked chicken breast
Organic pasta noodles
Olive oil
Yellow onion
Garlic clove
Organic chicken bouillon
Mrs. Dash
Sea salt
Ground black pepper
Bay leaves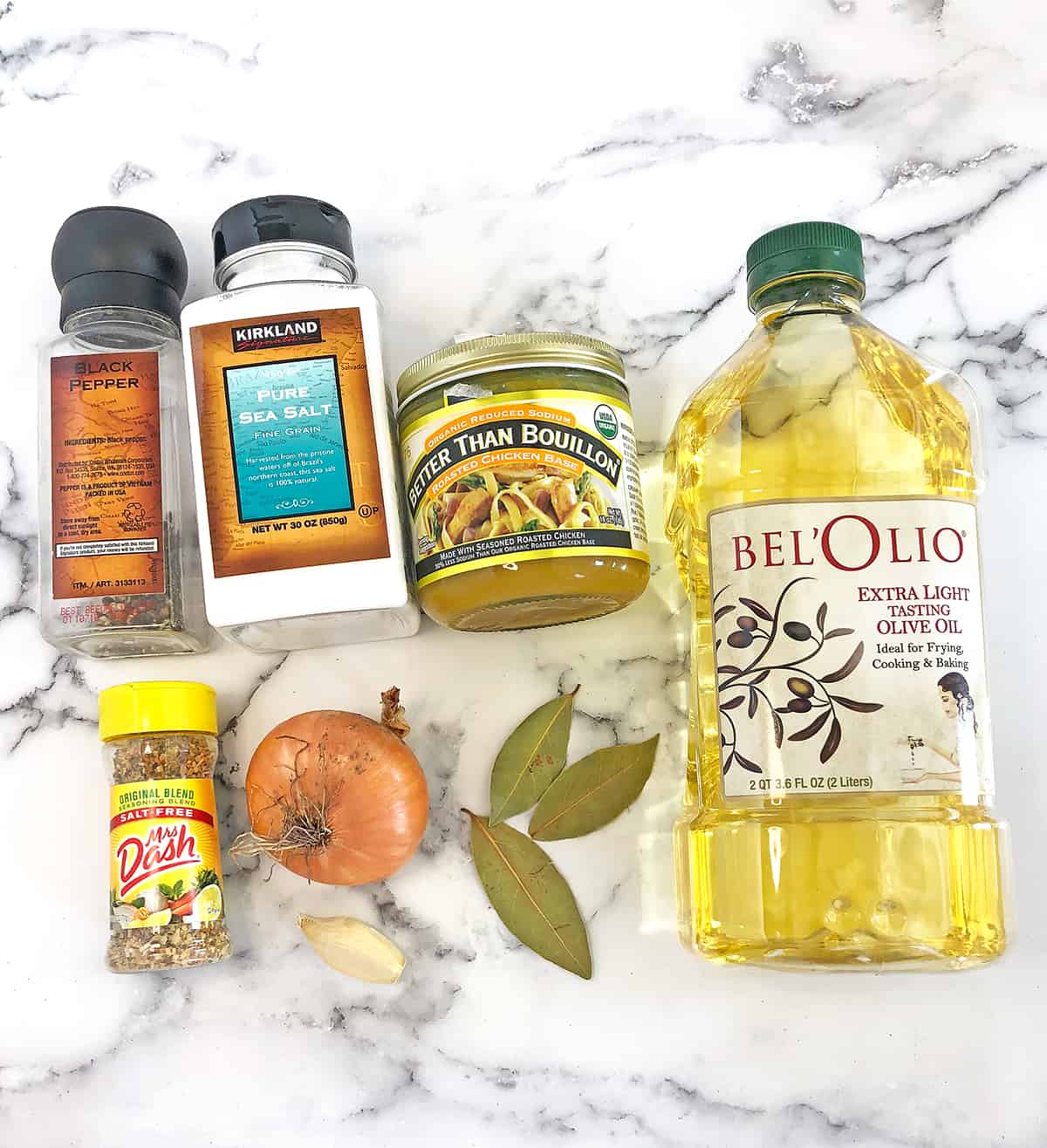 Organic fresh parsley
Organic dill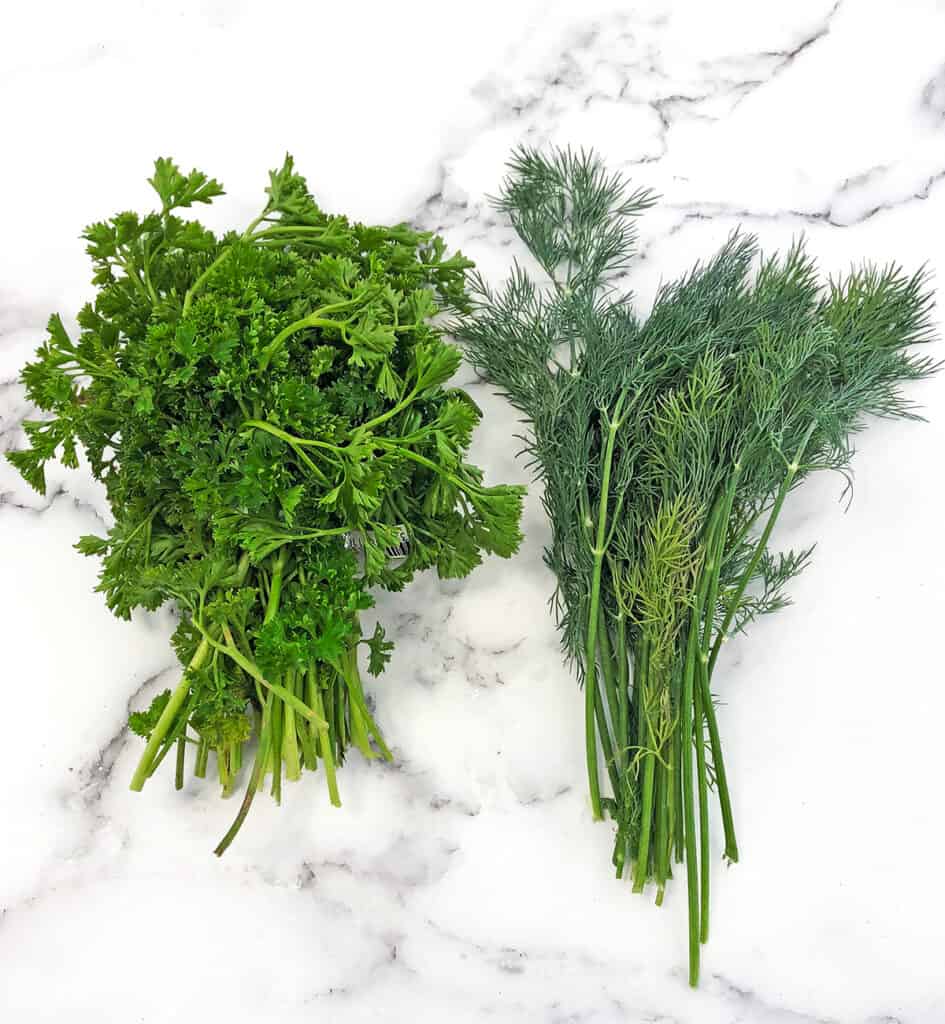 Homemade Chicken Noodle Soup Prep Instructions
First, start by prepping 2 large or 3 small chicken breasts (or use leftover baked chicken breast). Season the chicken breasts with salt, Mrs. Dash seasoning to taste and bake for 15 minutes at 425 F (220 C).
While the chicken is baking, rinse all vegetables. Grate a small amount of the carrots and slice the rest. Break pasta into smaller pieces, and cube potatoes. Set aside until ready for use.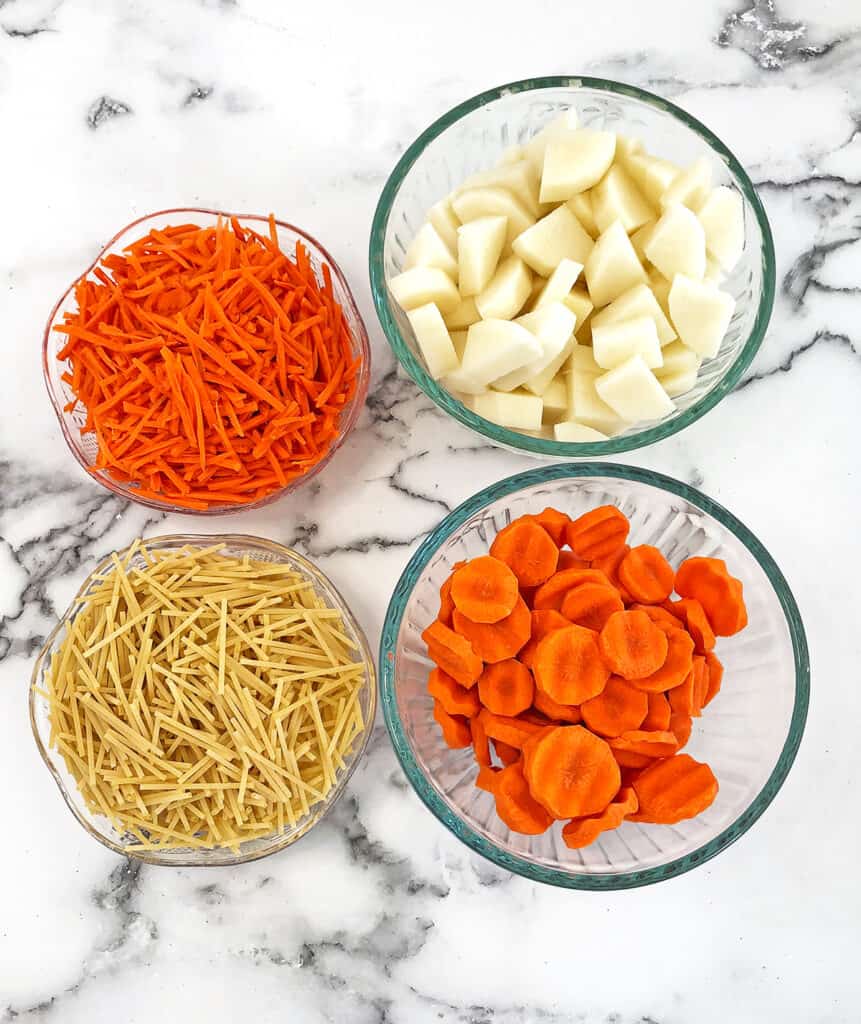 Shred the cooked chicken breast using a couple of forks and set aside until ready for use.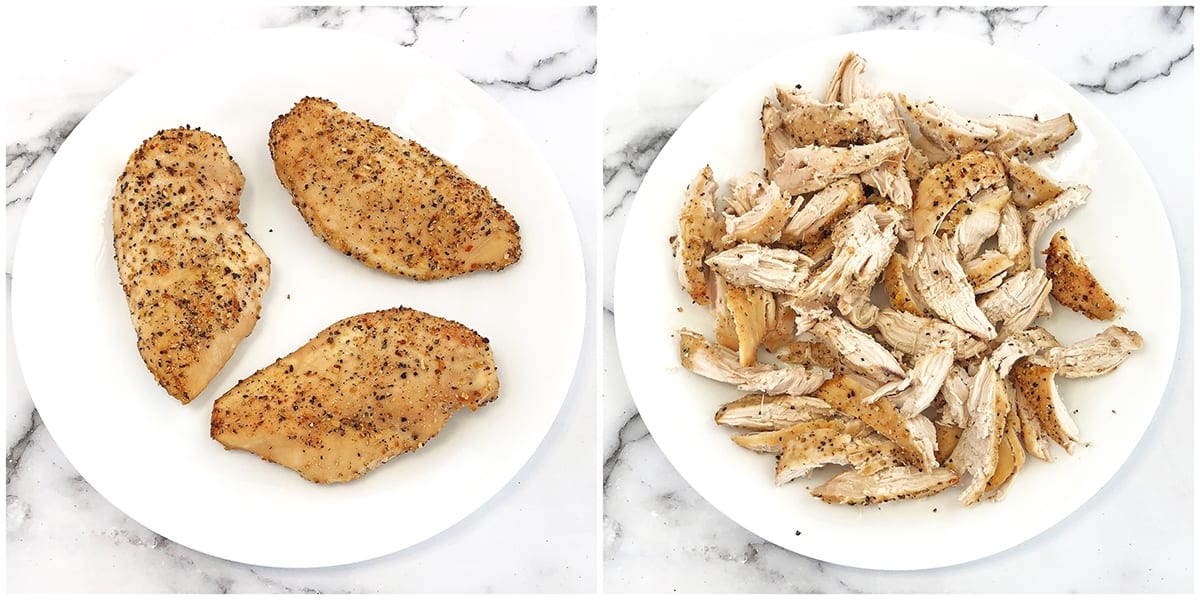 Homemade Chicken Noodle Soup Cooking Instructions
In a large Dutch oven or stockpot add cut potatoes, sliced carrots, shredded baked chicken breast, 8 cups water, bay leaves and a tablespoon of sea salt. Bring to a boil, then reduce the heat to low/medium. Simmer for 10 minutes. Then add pasta, stir, and simmer for another 5 minutes.

Next, as the soup is simmering, sauté the rest of the vegetables. In a large skillet, heat olive oil over medium/high. Add and sauté garlic and onion until caramelized. Then add grated carrots, Mrs. Dash seasoning, ground pepper, and chicken bouillon. Stir all together and sauté for a couple of minutes, mixing every 15 seconds or so.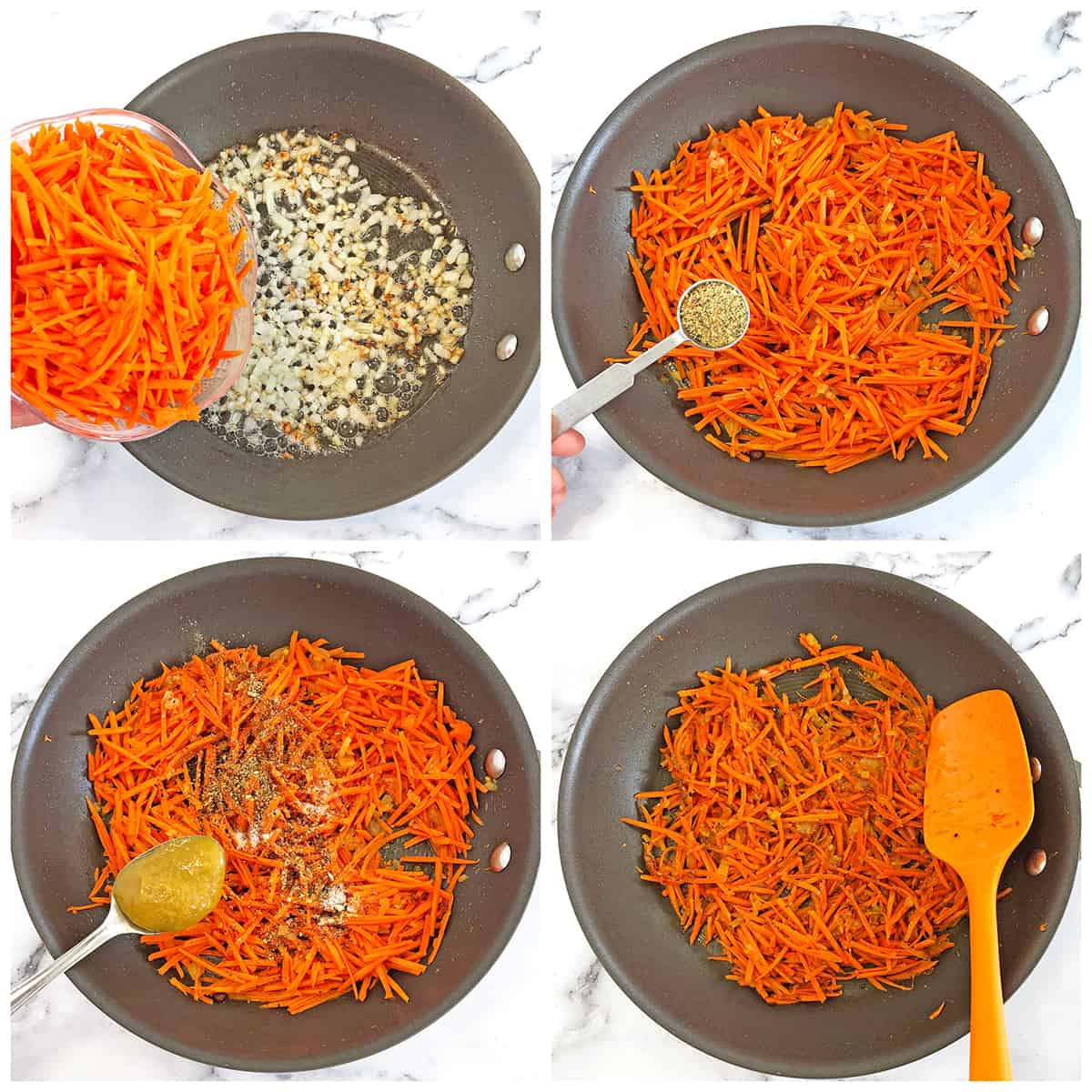 Then, add sautéed vegetables into the pot and stir. Simmer for about 5 minutes or until the potatoes and carrots are cooked through.
Finally, add the chopped parsley and dill. Turn off the heat and let the soup rest for an hour or so to absorb flavor.
Serve warm with homemade French bread. Yum!!!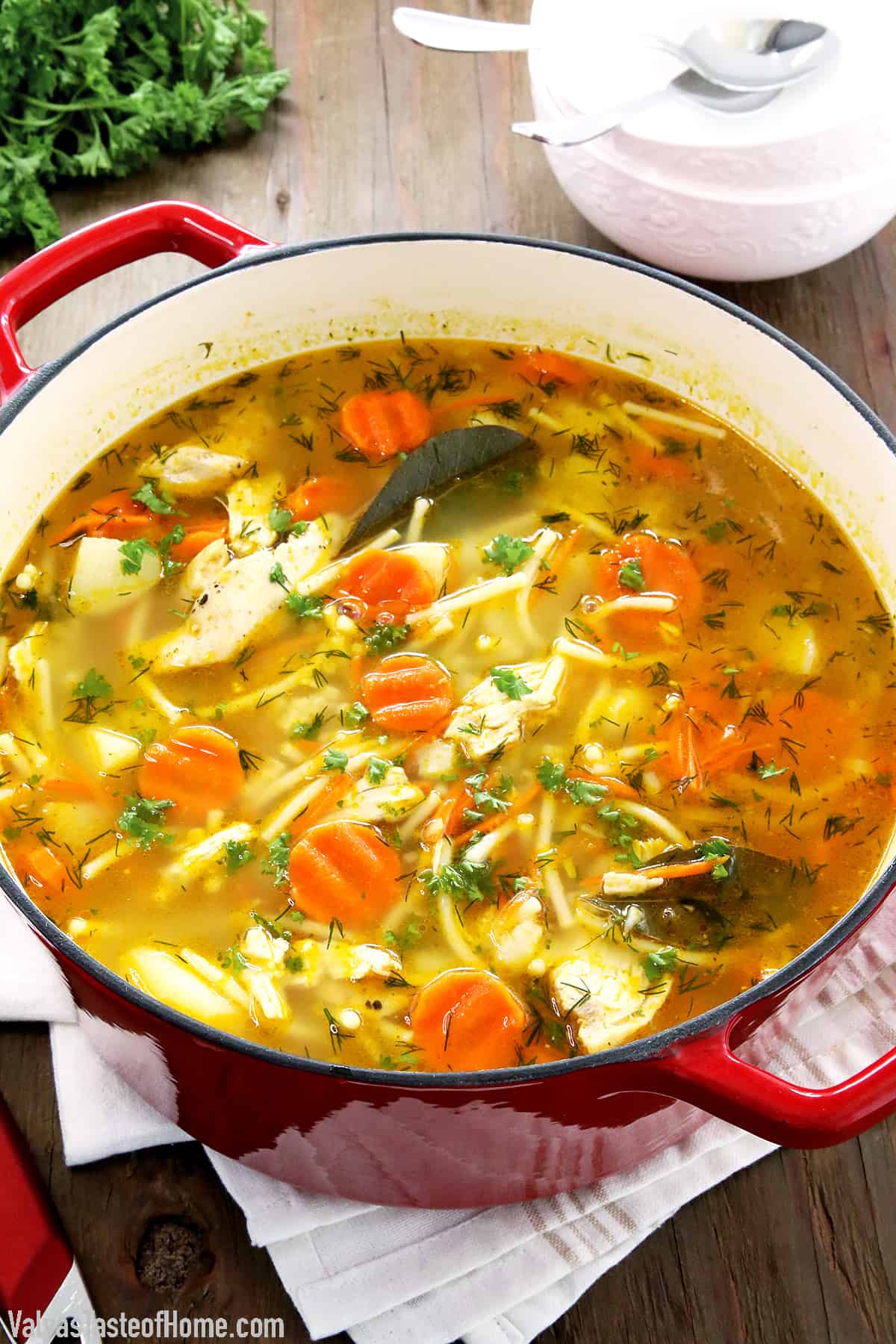 If you make this Homemade Chicken Noodle Soup recipe, please share a picture with me on Facebook, Instagram or Pinterest. Tag with #valyastasteofhome. I'd love to see your creations!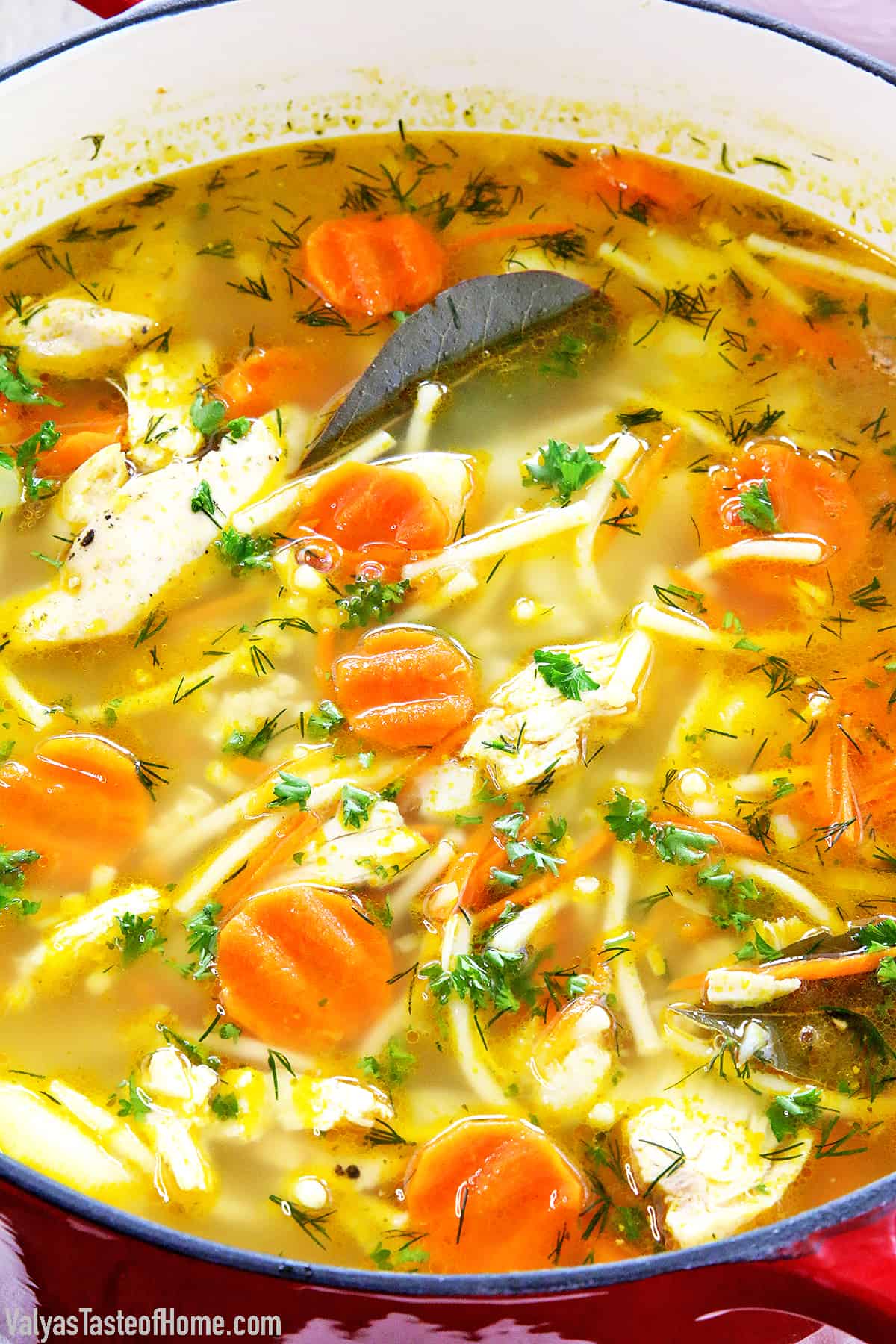 Looking for more SOUP recipes? Please check these out:
Kitchen items I used in making this recipe:
(If you need any of these items, simply click on the picture to order. These are Amazon affiliate links. That means when you click on the picture link and make a purchase I make a small commission. Your cost for the purchase does not change. Thank you for your support!)
This is an updated recipe. The picture (above) is from Oct 30, 2014, when the recipe was originally posted.