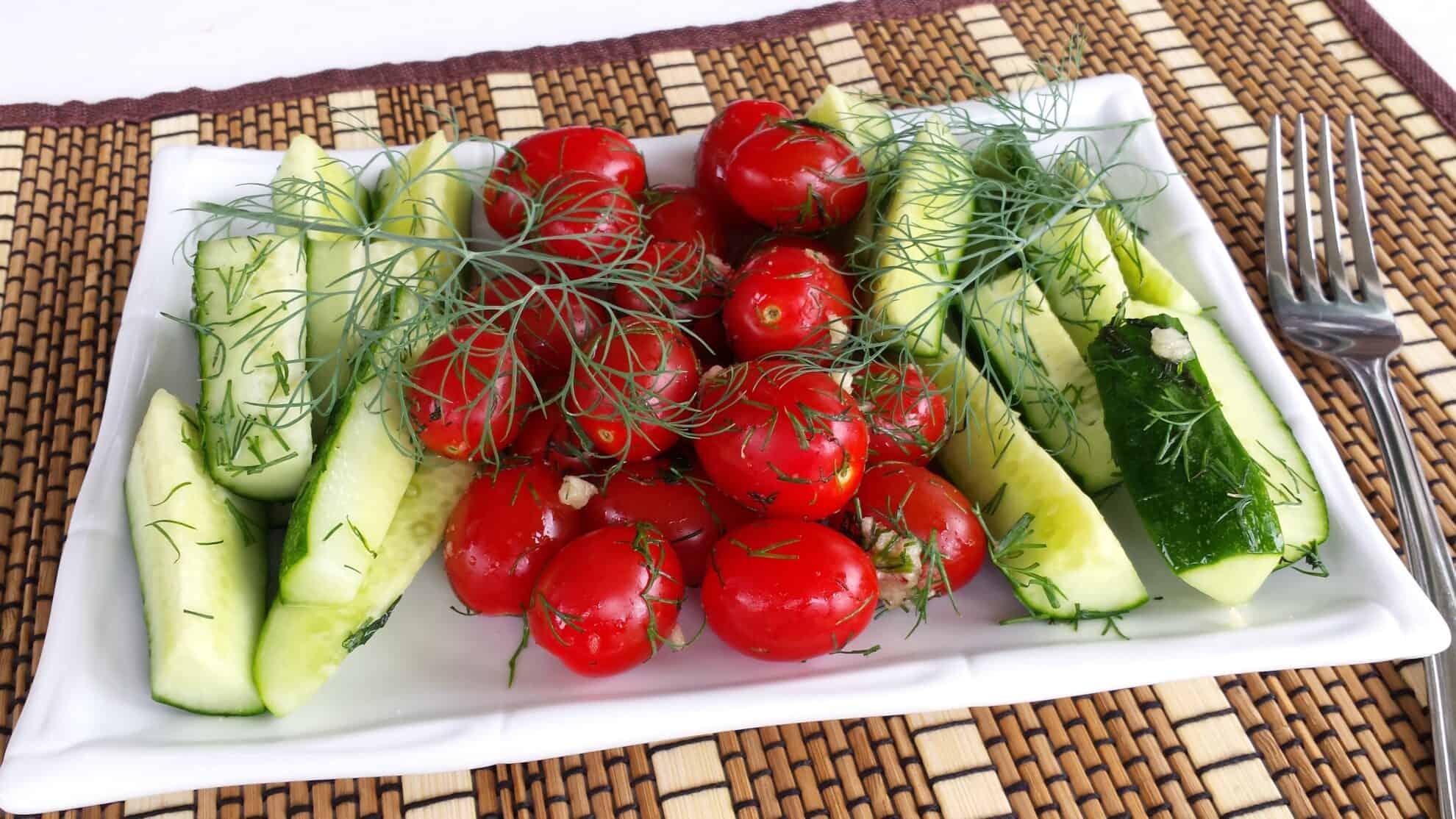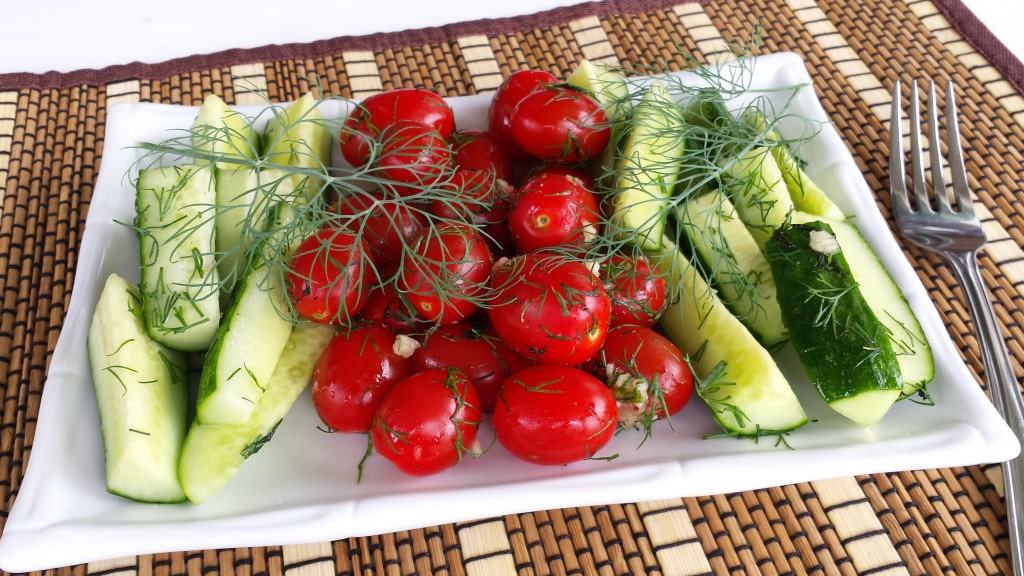 This salad is surprisingly simple for the extraordinary benefit it provides and complements a meal. Its naturally very good and has no extra seasoning, apart from salt, or dressing. Although it goes well with many dishes it is perfect for backyard barbecues. With flavor loaded BBQ steak or chicken, it adds a crisp and refreshing balance to a meal, especially with home grown vegetables. Eat home grown as much as you can.
If you don't do or cant do a garden, pick some up at a farmers market. Store-bought, cucumbers especially, can't compare to those picked fresh from the garden. You will usually see this salad at weddings, big parties or church feast gatherings. It also makes for a nice quiet lunch on the deck, with a good chunk of French bread. 🙂 Enjoy and stay healthy! 
Ingredients:
6 - cucumbers (or 1 long English cucumber)
1 lb - cherry tomatoes
4 - garlic gloves
1 tsp - salt
bunch of dill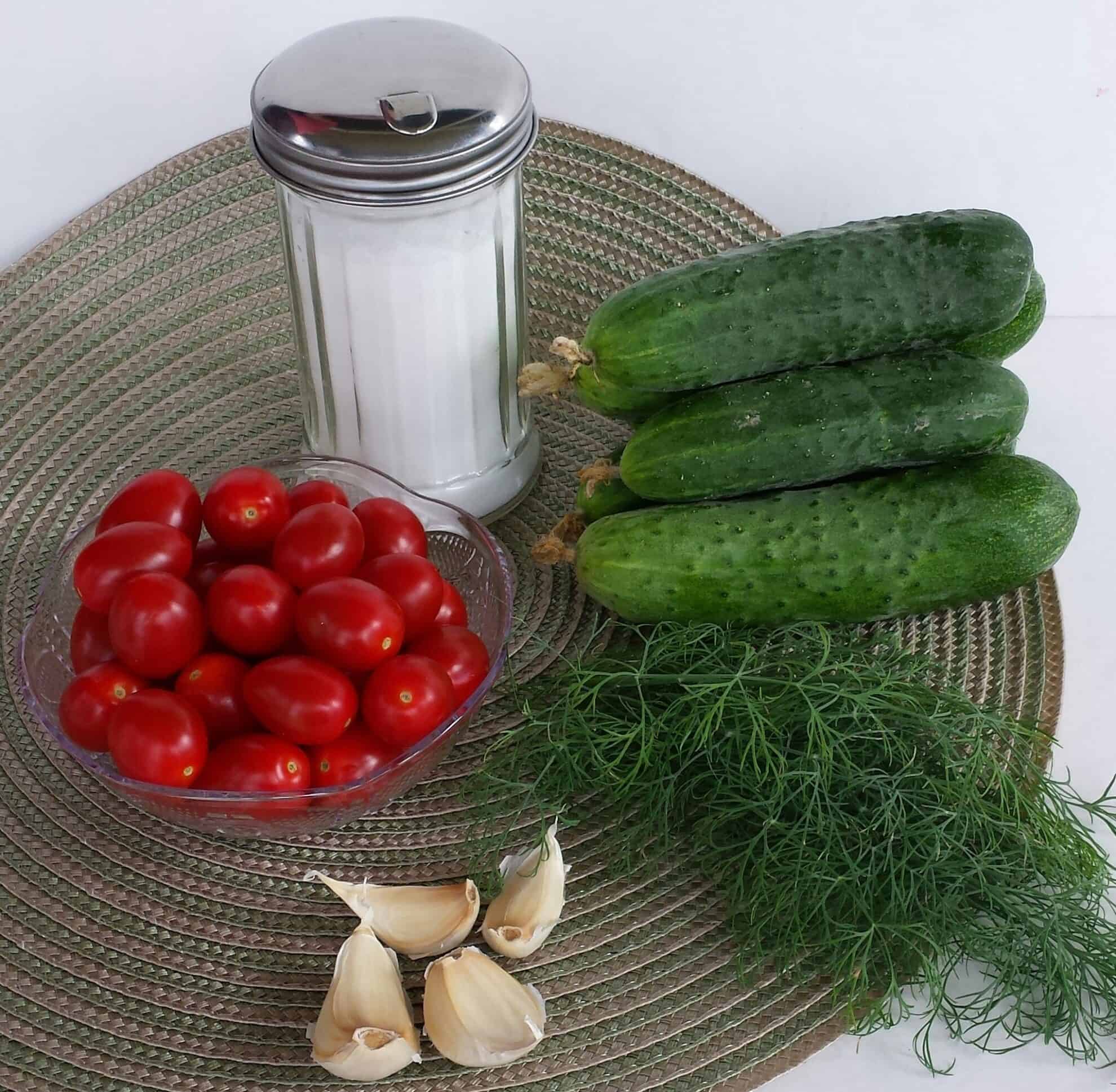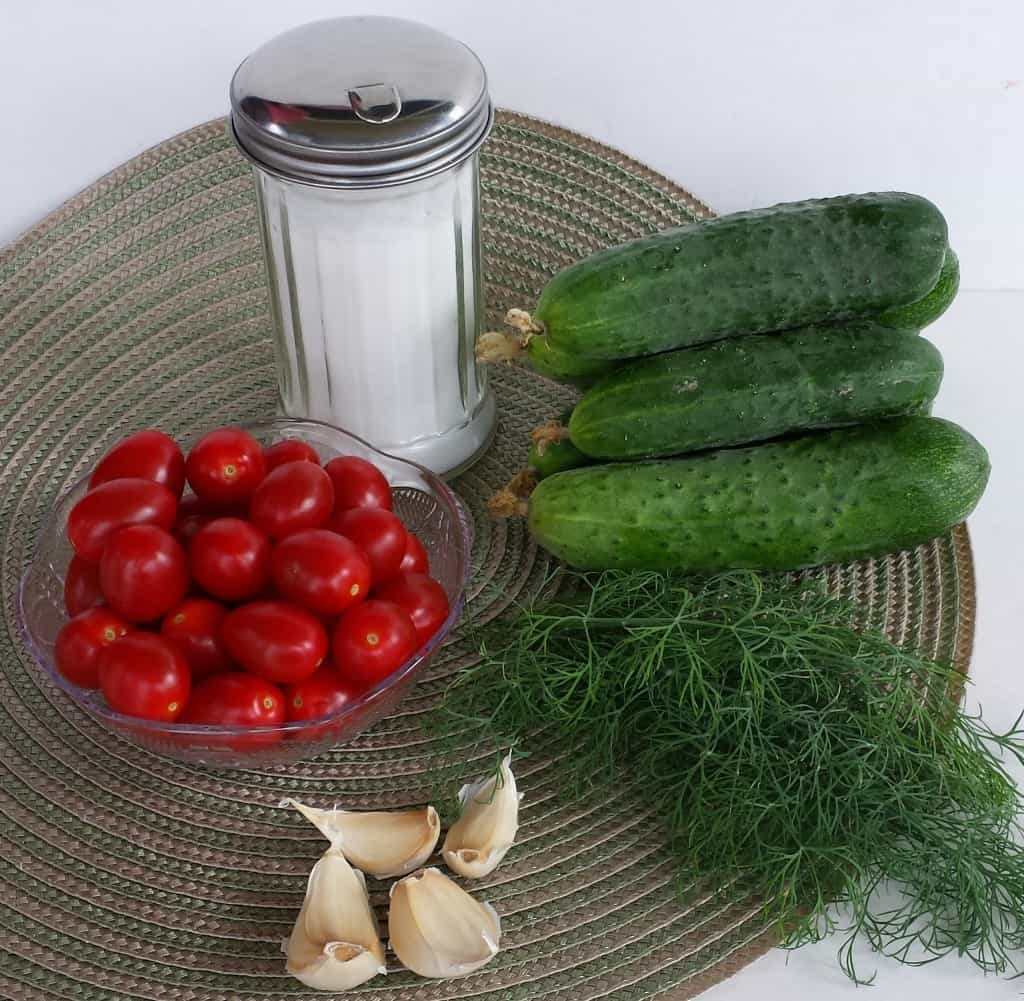 Instructions:
1. Wash all the veggies. Cut the cucumber in half. Than take that half and cut it into three thin, long pieces. Cut each piece in half.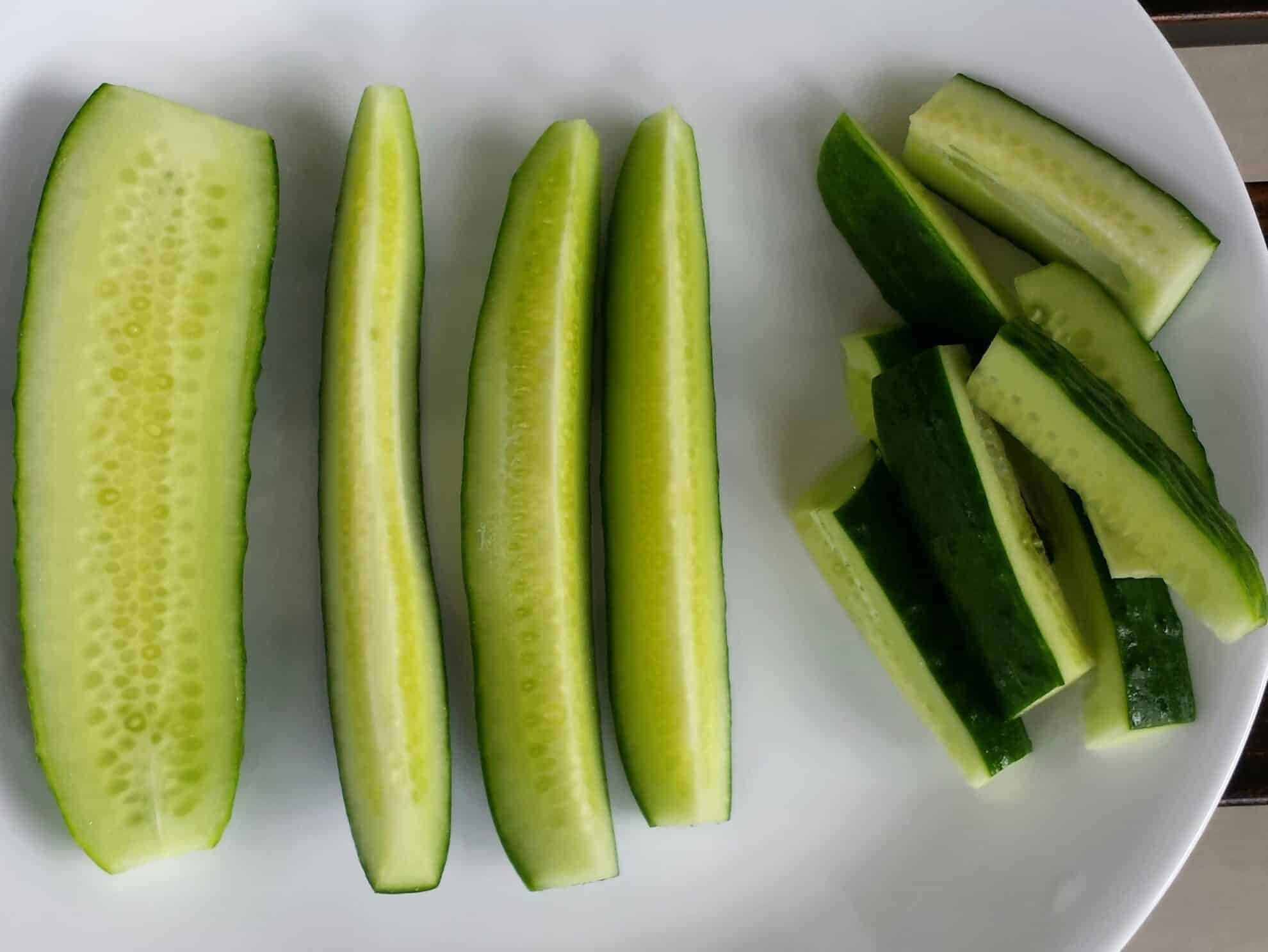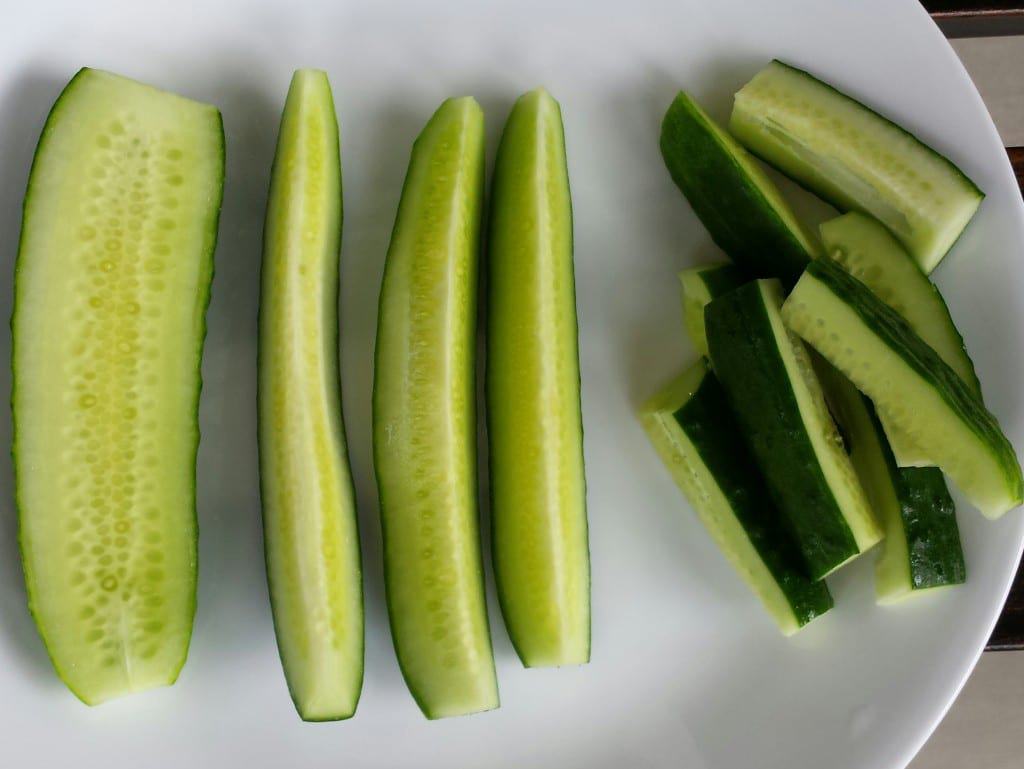 2. Place all the vegetables in a large salad bowl: pressed garlic, mined dill and salt.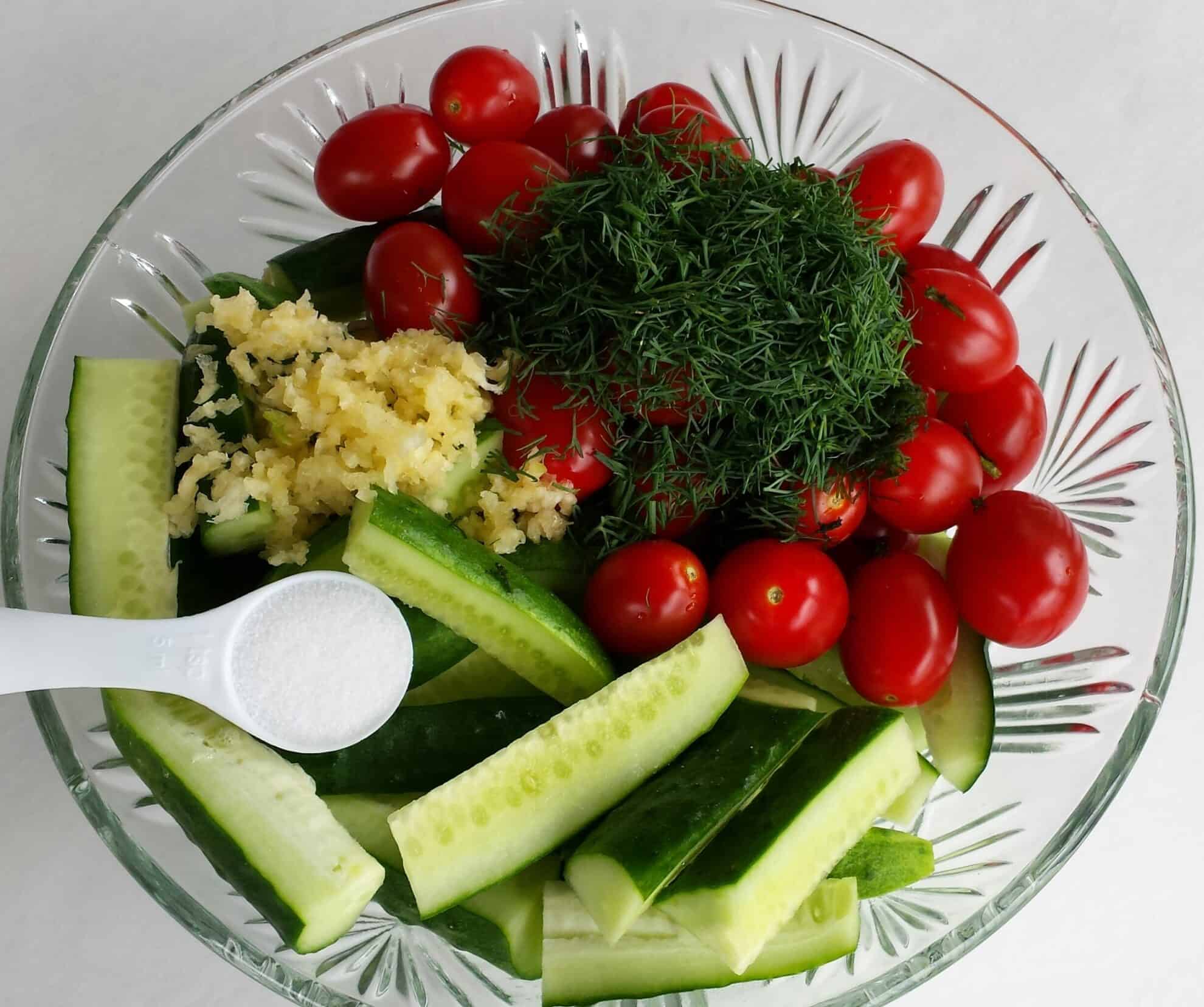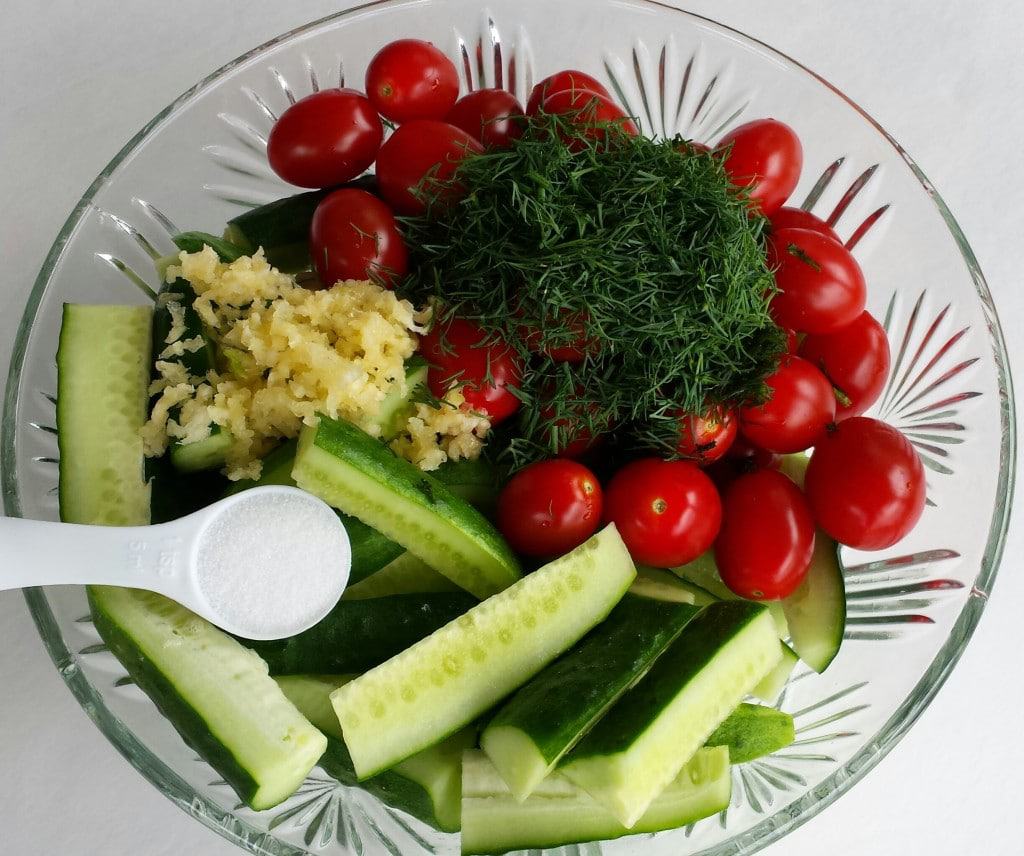 3. Cover with a plastic food wrap and shake to mix lightly. Let the salad stand and juice for 15 minutes before serving.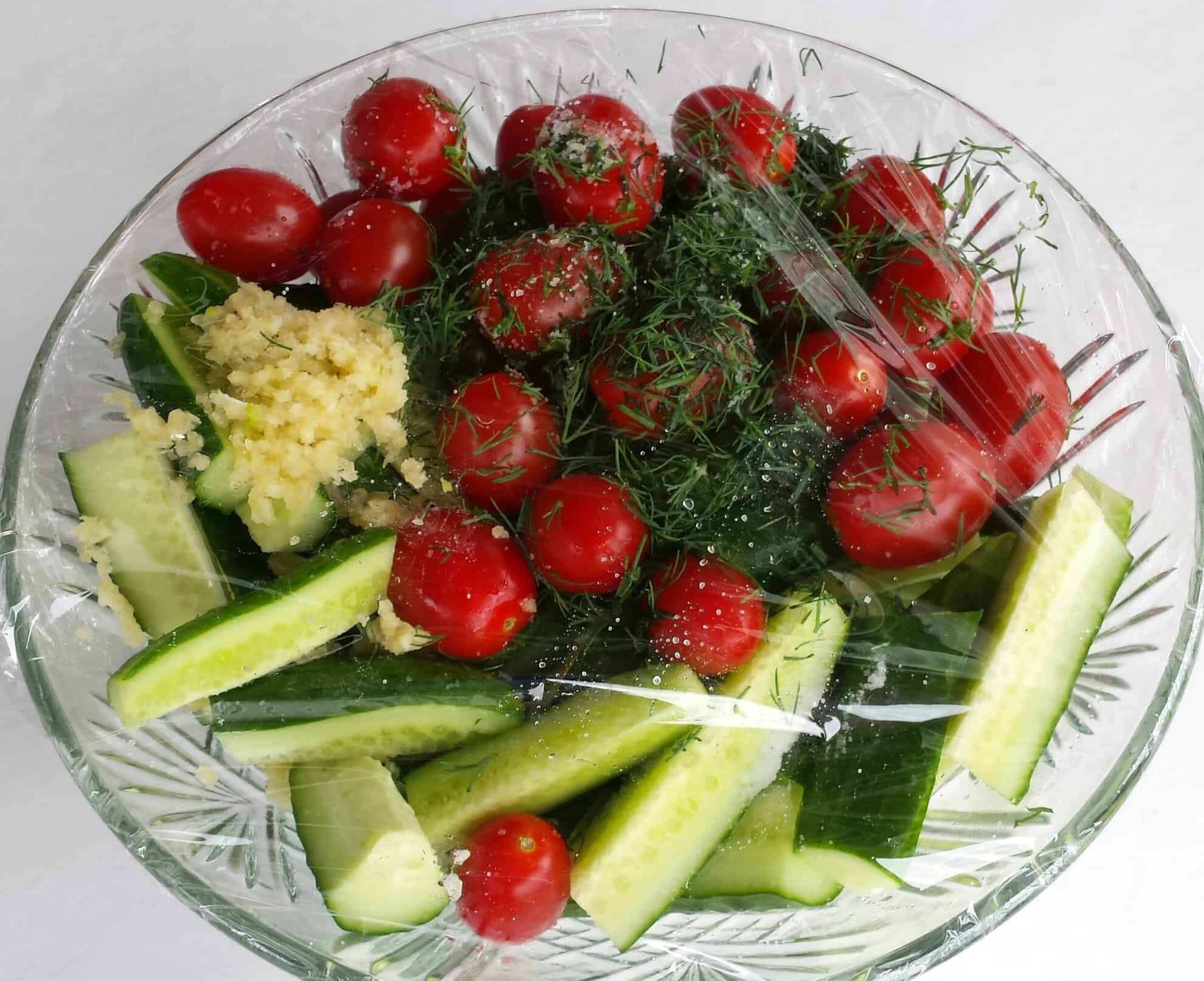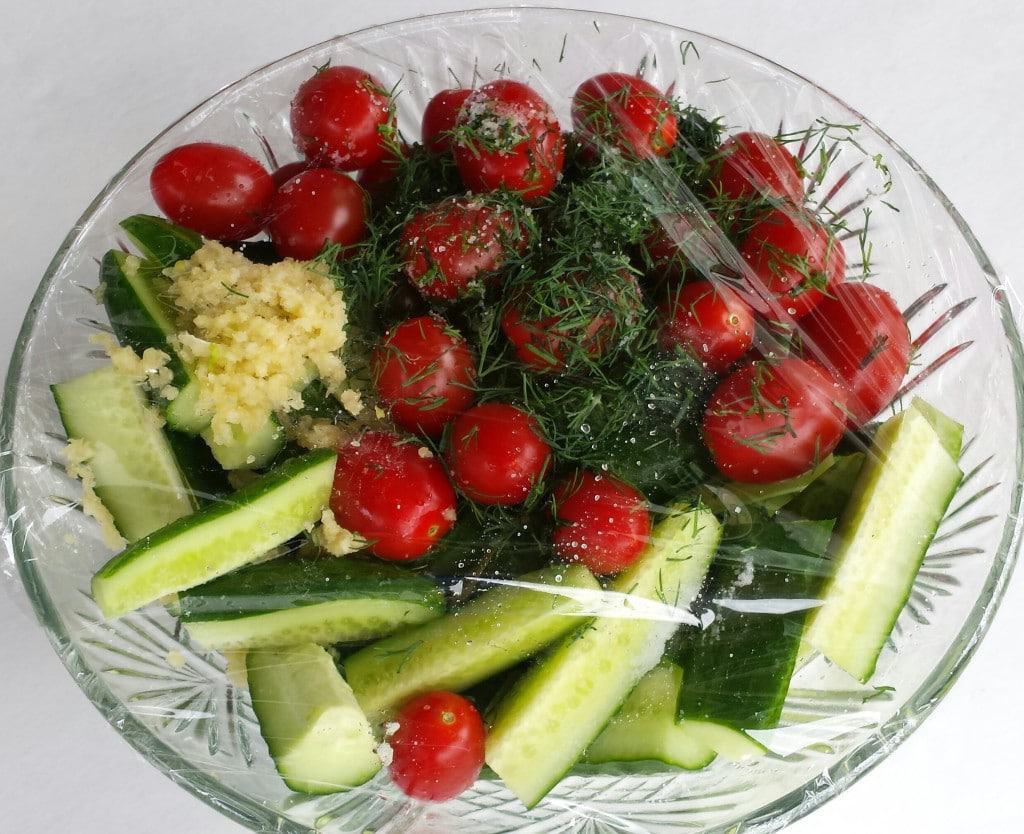 4. Remove the plastic wrap and it's table-top ready.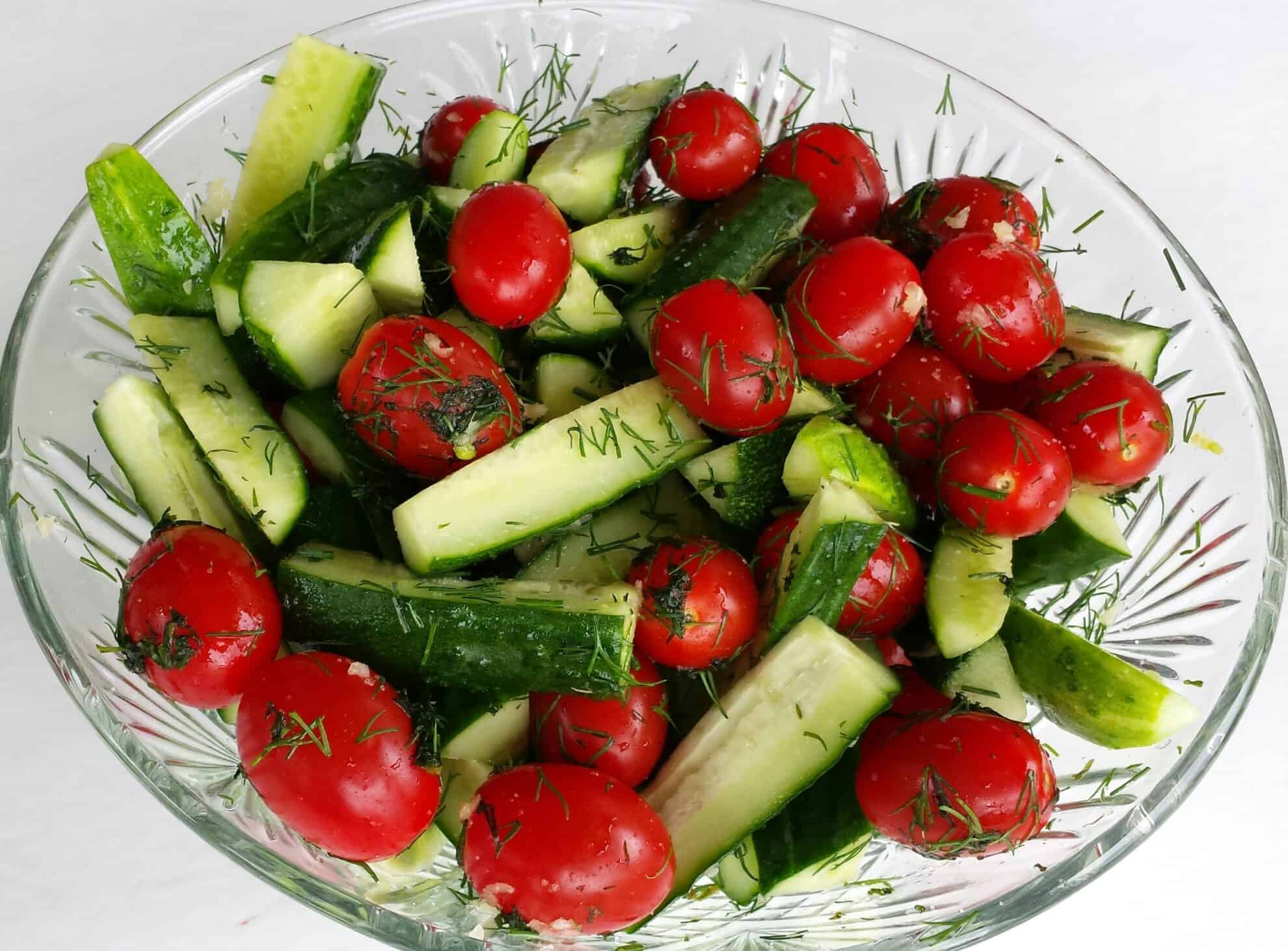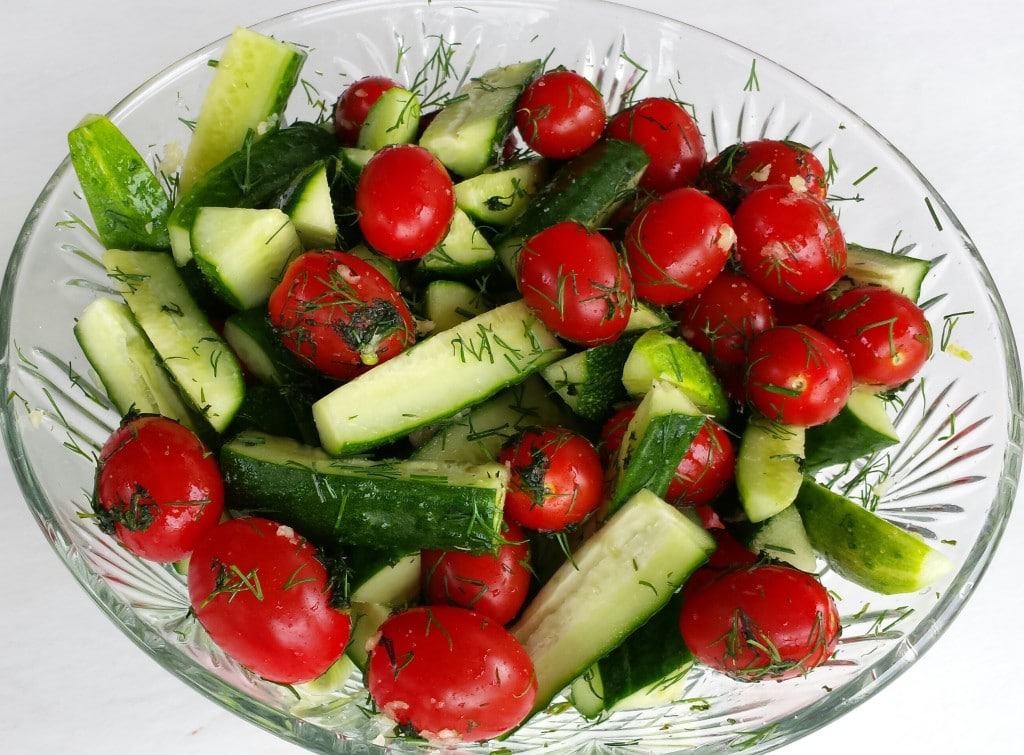 Enjoy!!!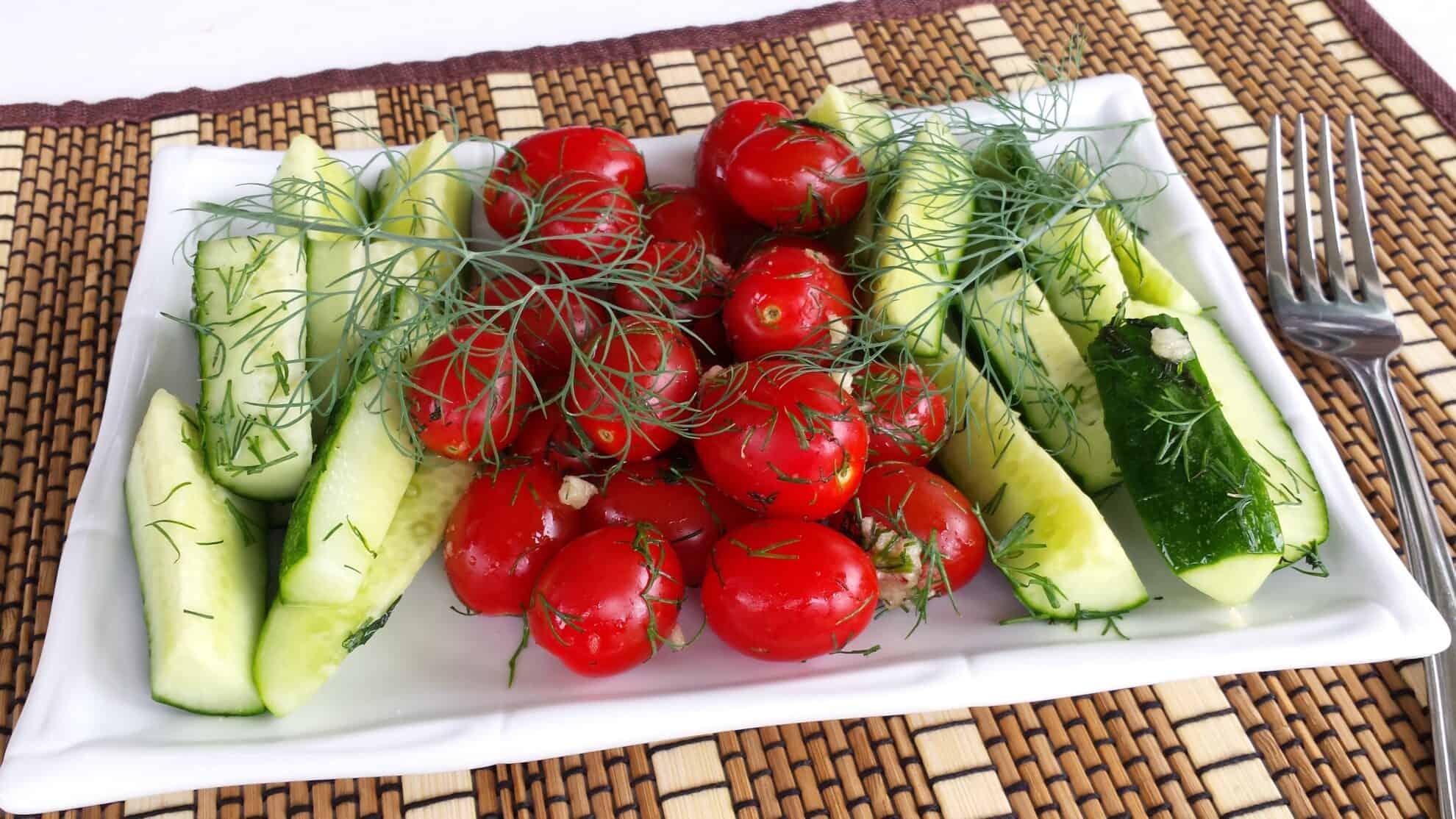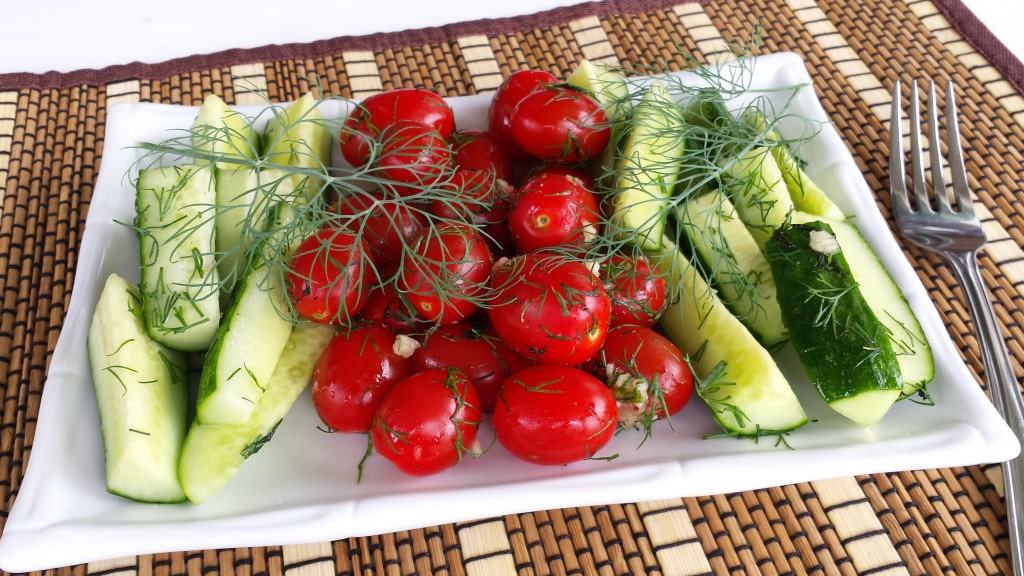 If you make this Easy Cucumber and Tomato Salad Recipe please share a picture with me on Snapchat, Facebook, Instagram or Pinterest. Tag with #valyastasteofhome. I'd love to see your creations! ?