Today's blog post is a little different compared to my usual recipe posts. I had mentioned on social media stories about the Benefits of Apple Cider Vinegar the Mother and why I consume it on a regular basis.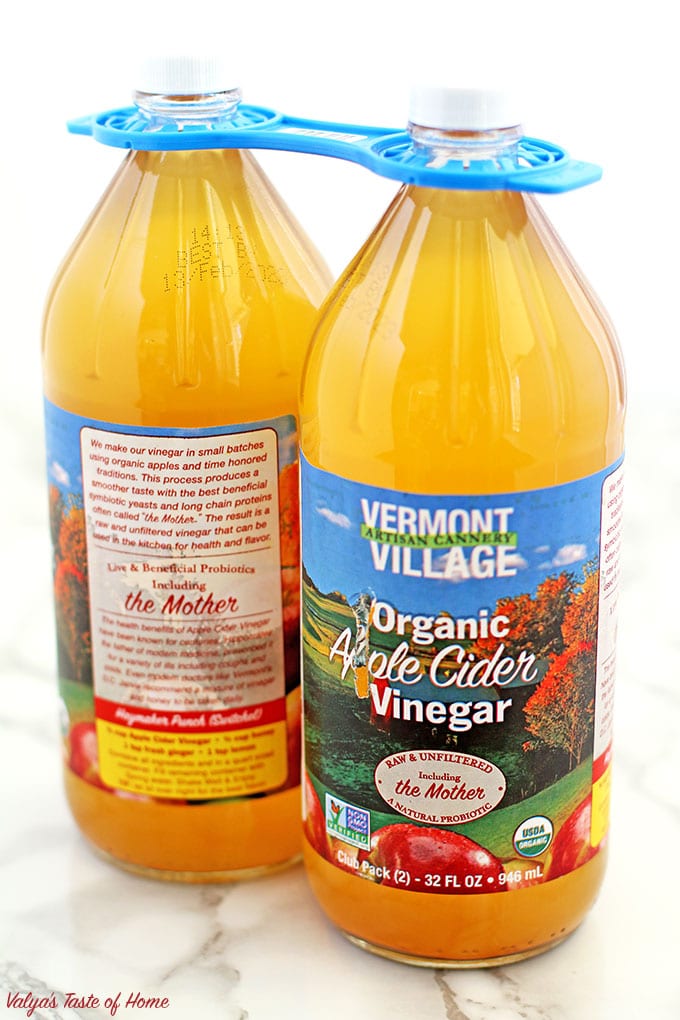 I was flooded with messages as to why? After some time and consideration of whether I should tell the world the details, I decided to write a blog post or two about it. I found it beneficial and think it may be to others as well.
If you have been following me for a while you may remember that I experienced high blood sugar problems during my last few pregnancies. During that time, I did a lot of research and studied natural home remedies (because I'm becoming an addict of all things natural, especially as I get older 😉 and I read many good things about the Apple Cider Vinegar benefits.
Consumption of Apple Cider Vinegar Cocktail (check out this post) on a daily basis has helped me resolve these sugar problems. It also helps me to keep my weight down after the crash diets, improved my skin, prevent me from hundreds of flu and cold symptoms all around me, which I will go into a bit more detailed in the next post.
So, what is this cloudy golden liquid and what's so good about it?
Production of the Apple Cider Vinegar
Apple cider vinegar is made out of crushed then squeezed apples. That liquid then undergoes multiple fermentation processes with an end result of creating vinegar.
Vinegar has been used for many household purposes. From cleaning to cooking and preserving food. It is also known as a natural old folks' medicine that has been used for centuries. It has only 3 calories and very low sugar per tablespoon. This is very low comparing to regular cider. It's very beneficial to health if consumed correctly and consistently.
Here are some health benefits
Kill many types of harmful bacteria.
Regulates blood sugar.
Fight pre-diabetes and Type 2 Diabetes.
It helps you lose weight.
Lowers cholesterol reduces the risk of heart disease.
It improves skin health.
Boosts intestine health.
Boosts immune system.
Relieves cold symptoms.
Natural deodorant.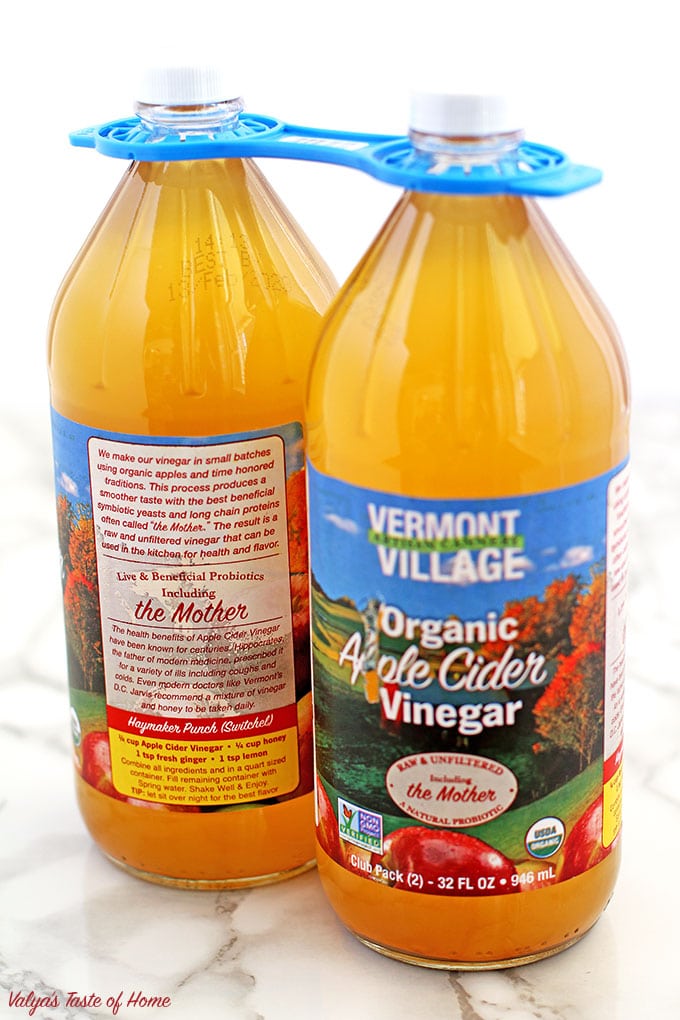 There are multiple types of Apple Cider Vinegar, but the one and only that is beneficial to our health is Raw and Unfiltered "The Mother". Raw version means that it is unheated and unprocessed.
Other kinds of cider vinegar, even if the label says "Organic", can be harmful to your body. "The Mother" means that the beneficial bacteria, proteins, and enzymes are not removed from the cider vinegar and selves to promote healthy systems in the body as mother nature should.
Also, check out the recipe post on how to use this vinegar HERE.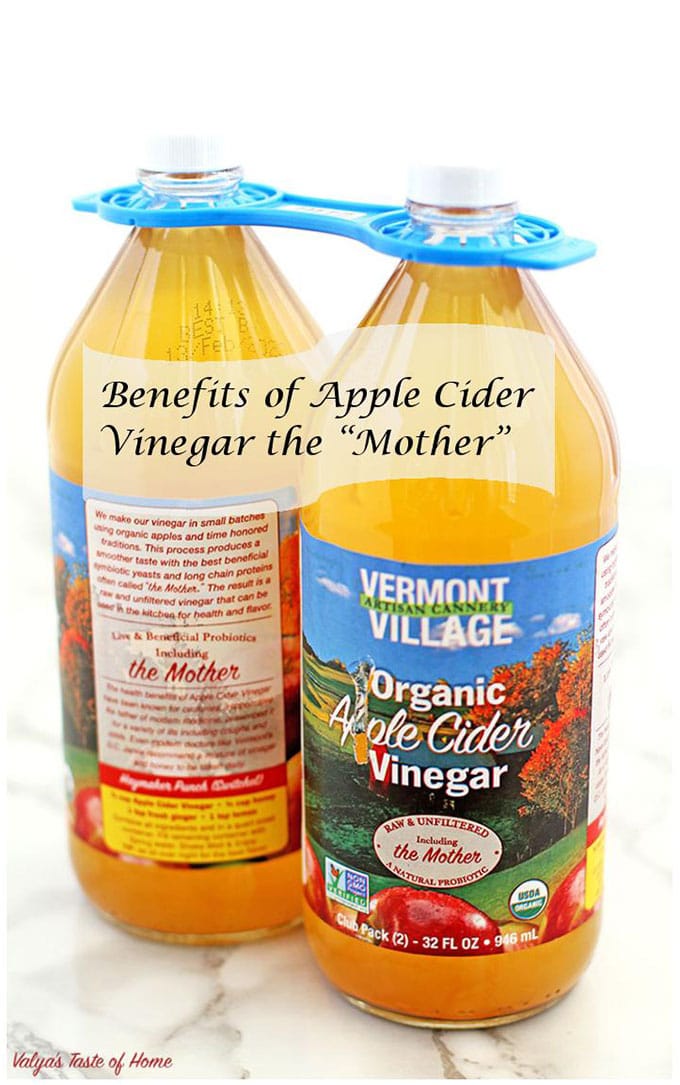 This is not a sponsored post.