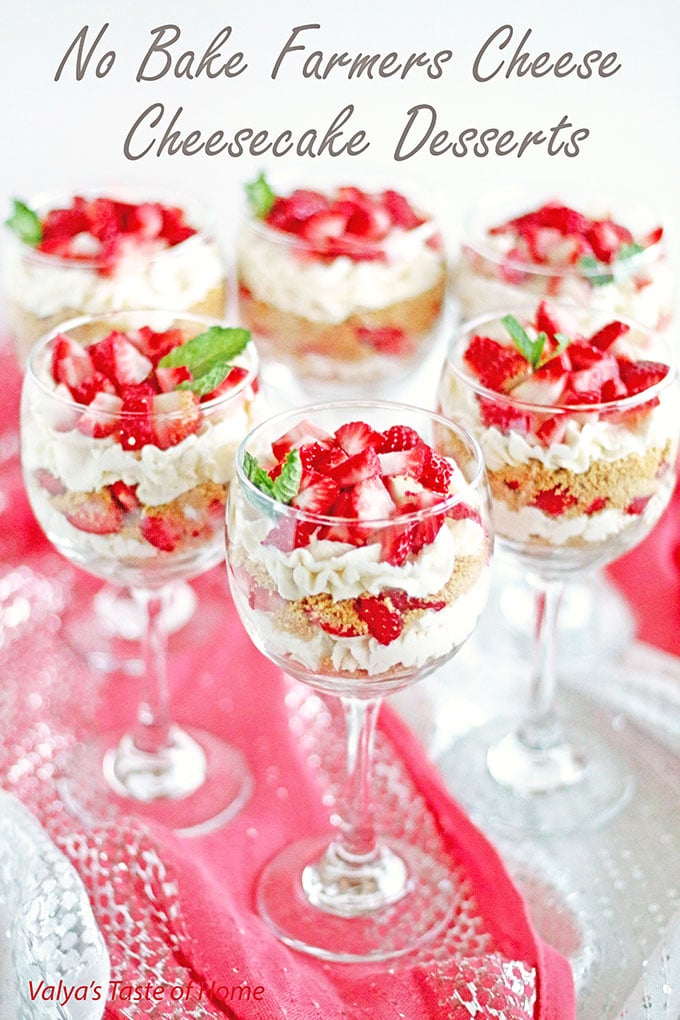 These beautiful desserts are quick, easy to assemble and oh so good! The treats were made as a décor for the dessert table but flew off the table immediately probably because they look so adorable. It makes your table look especially festive and colorful, which is why it's perfect for special occasions. But it is also very delicious. It is truly as tasty as it looks.
You may substitute the fruit with your favorite and the cheesecake still holds the winning taste for you. The farmer's cheese gives it a unique, rich and sharp taste that's a tad different but irresistible. The fresh fruit gives it a gorgeous look that matches the deliciousness of the dessert.

Ingredients:
1.5 pack (120 g) – Honey Graham Crackers
2 tbsp. (28.4 g) – unsalted butter (room temperature)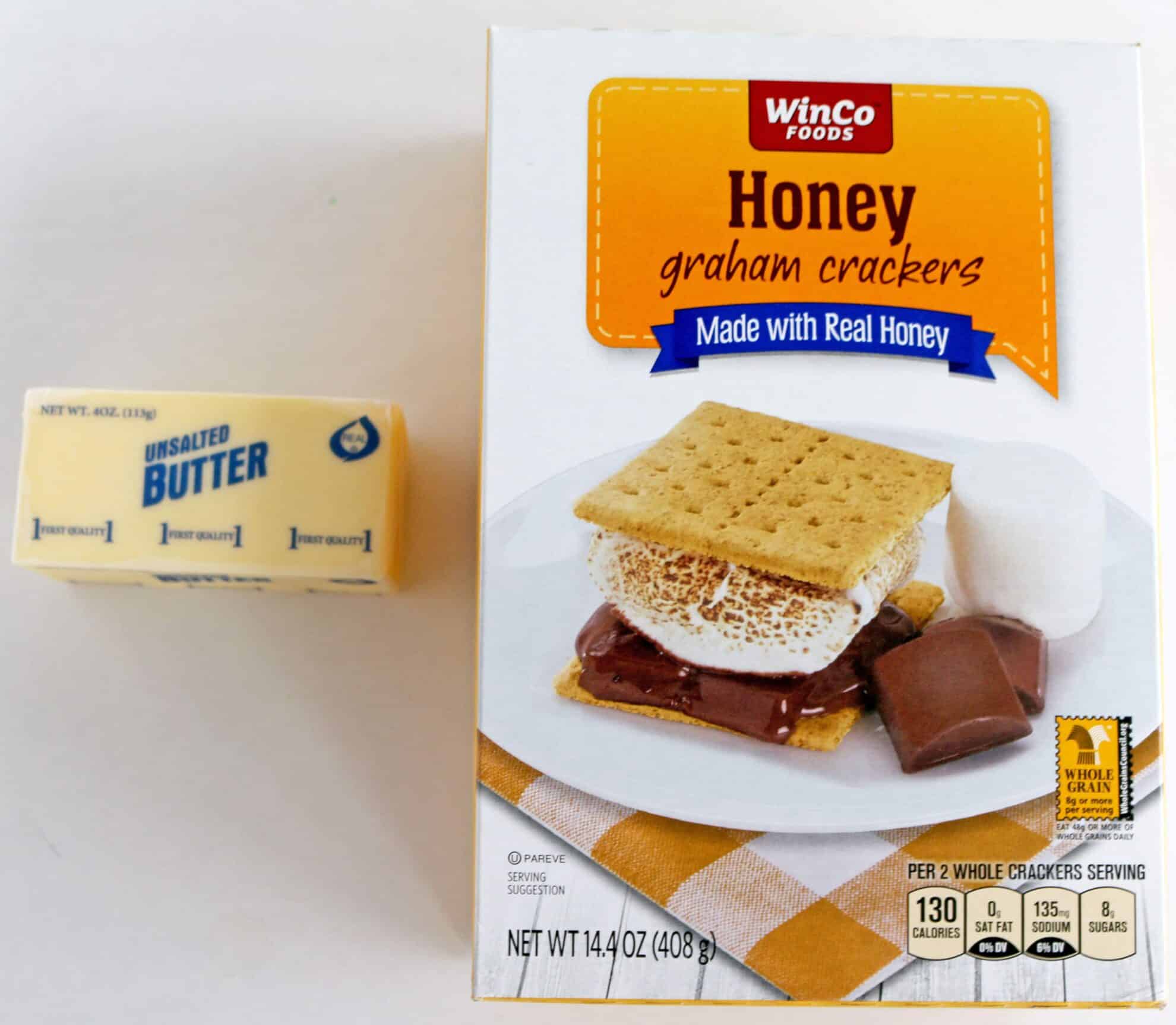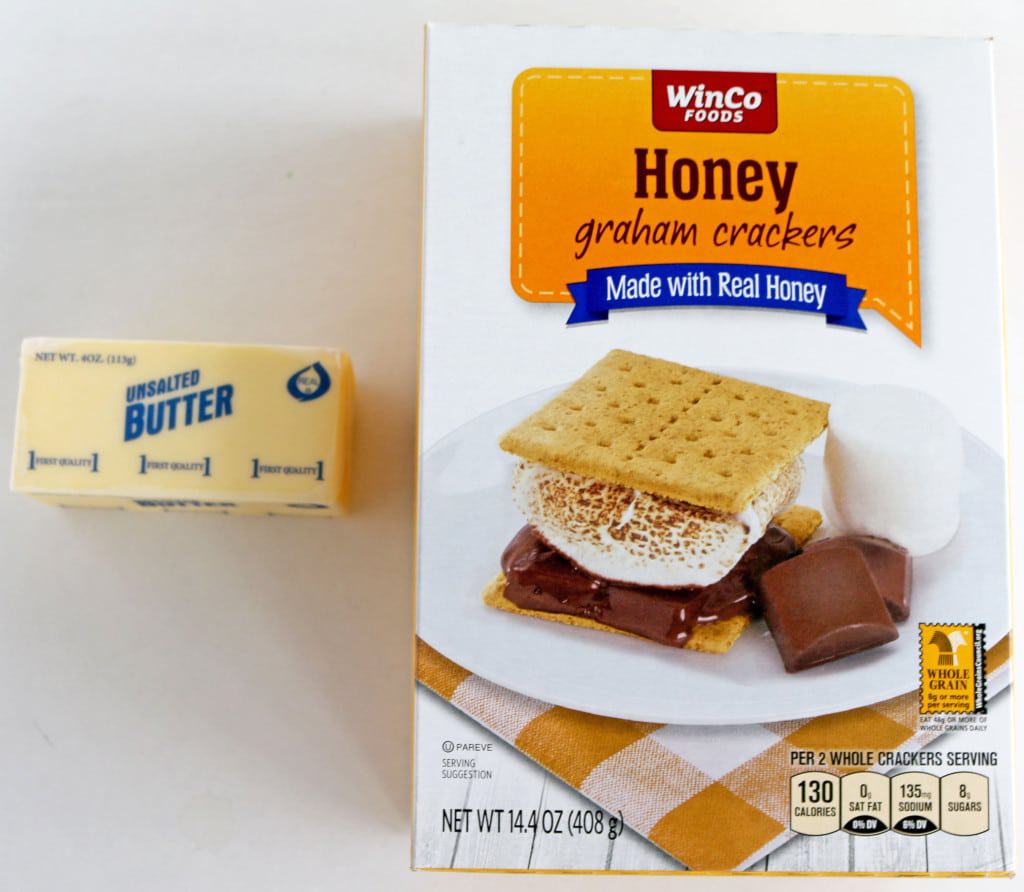 14 oz. (400 g) – farmers cheese
½ cup (113 g) – sour cream
½ cup (100 g) – granulated sugar + 1 tbsp. (for crust)
1 cup (240 ml) – Heavy Whipping Cream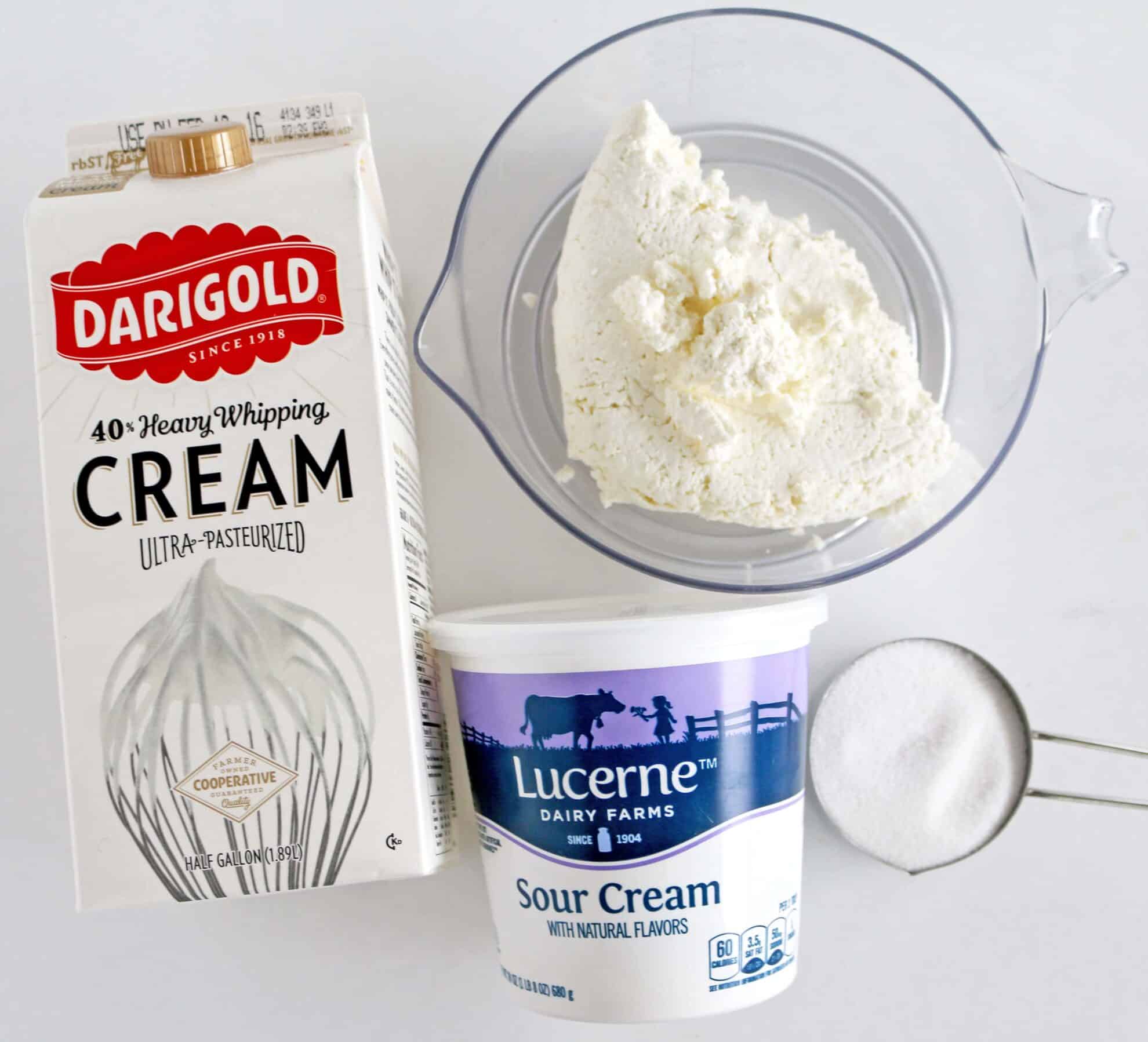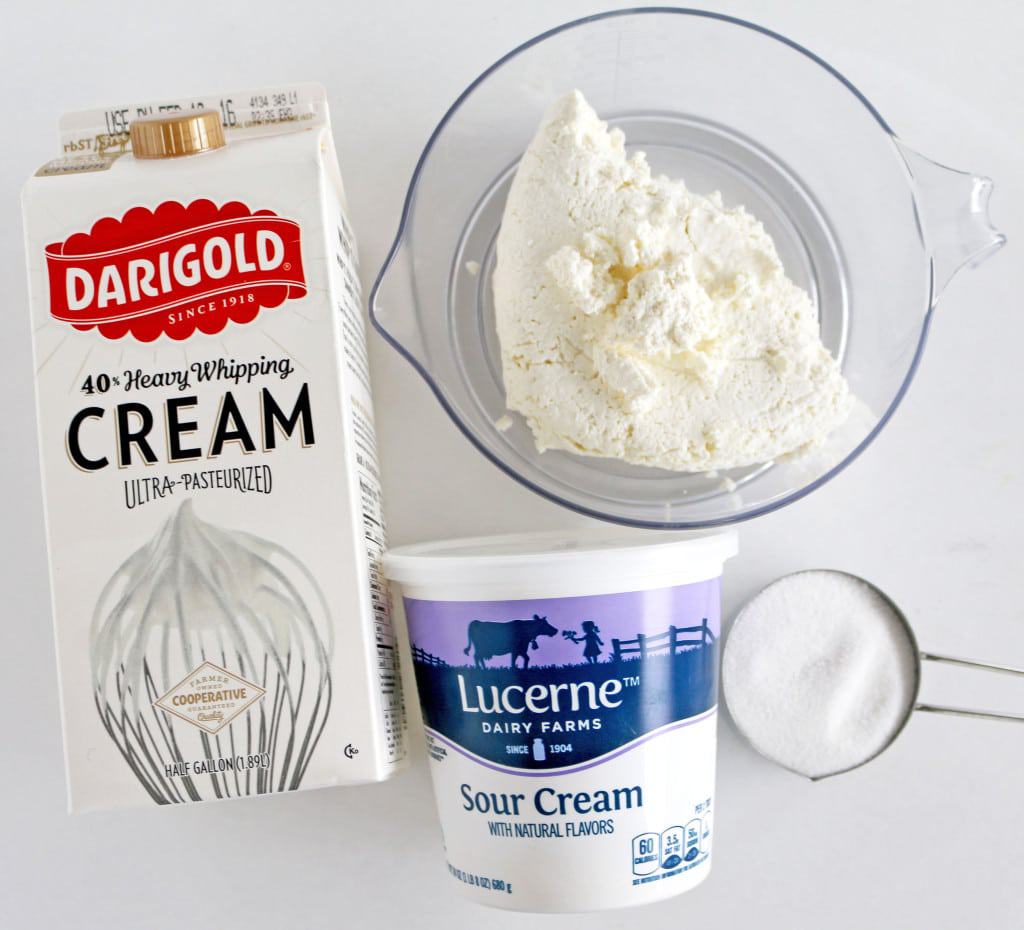 1 lb. (450 g) - strawberries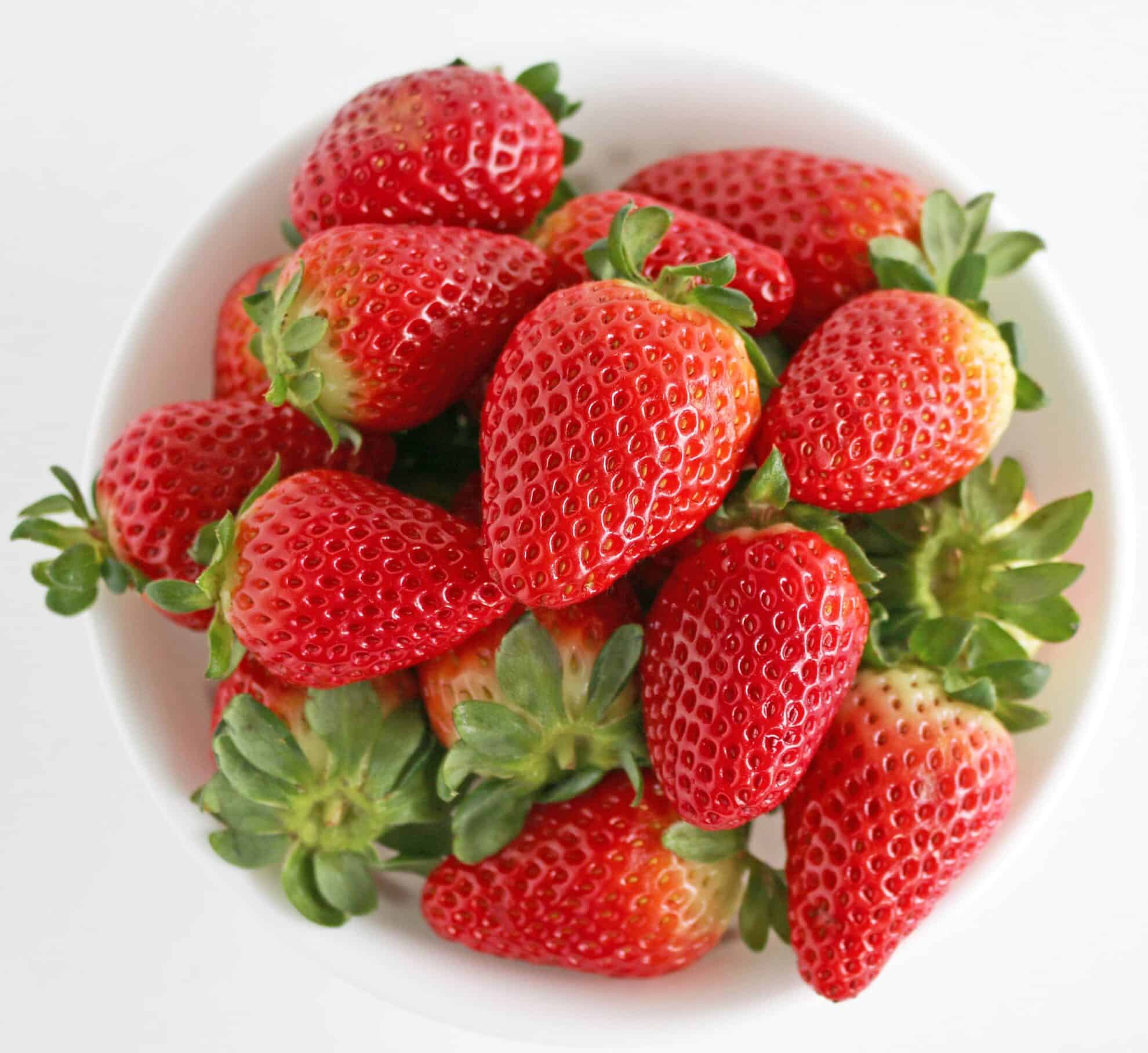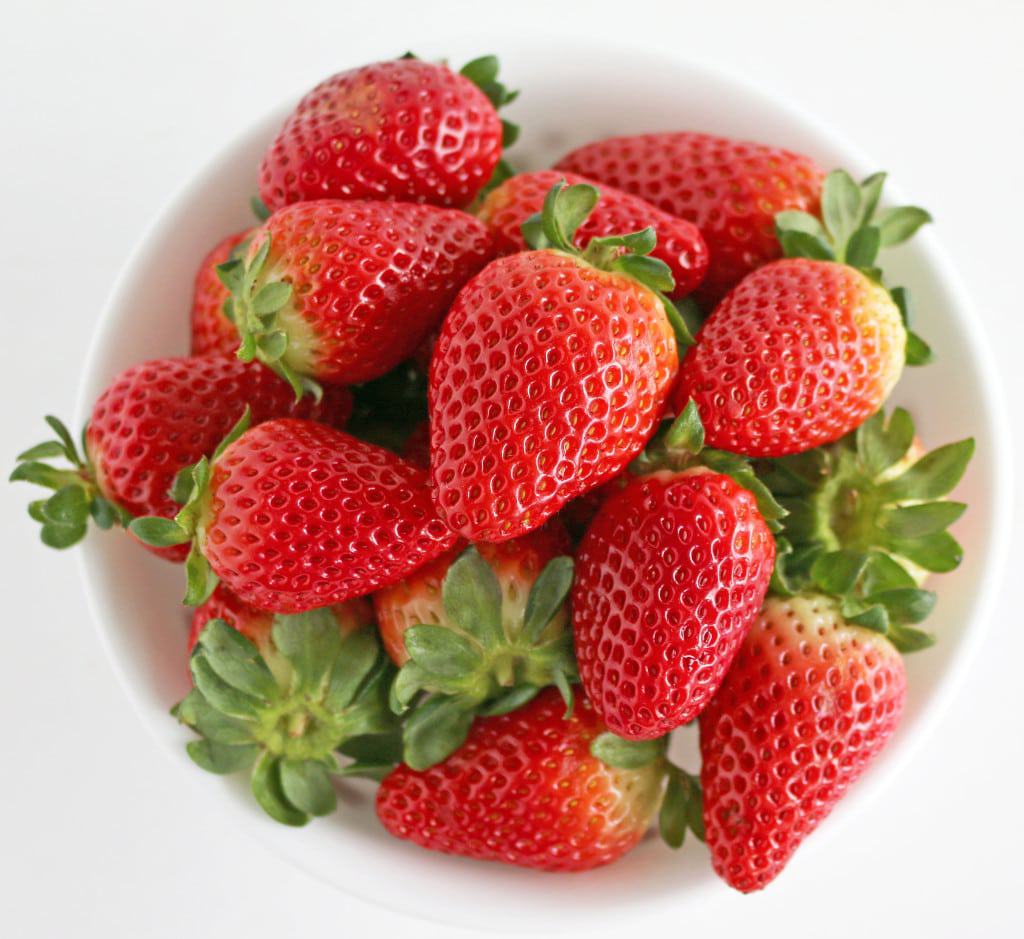 6 - dessert glasses
Instructions:
1. Preheat the oven to 350 F. Break honey graham crackers and place into a food processor. Pulse for 1 minute. Add 1 tbsp. sugar and 2 tbsp. butter. Pulse for another minute or until well blended.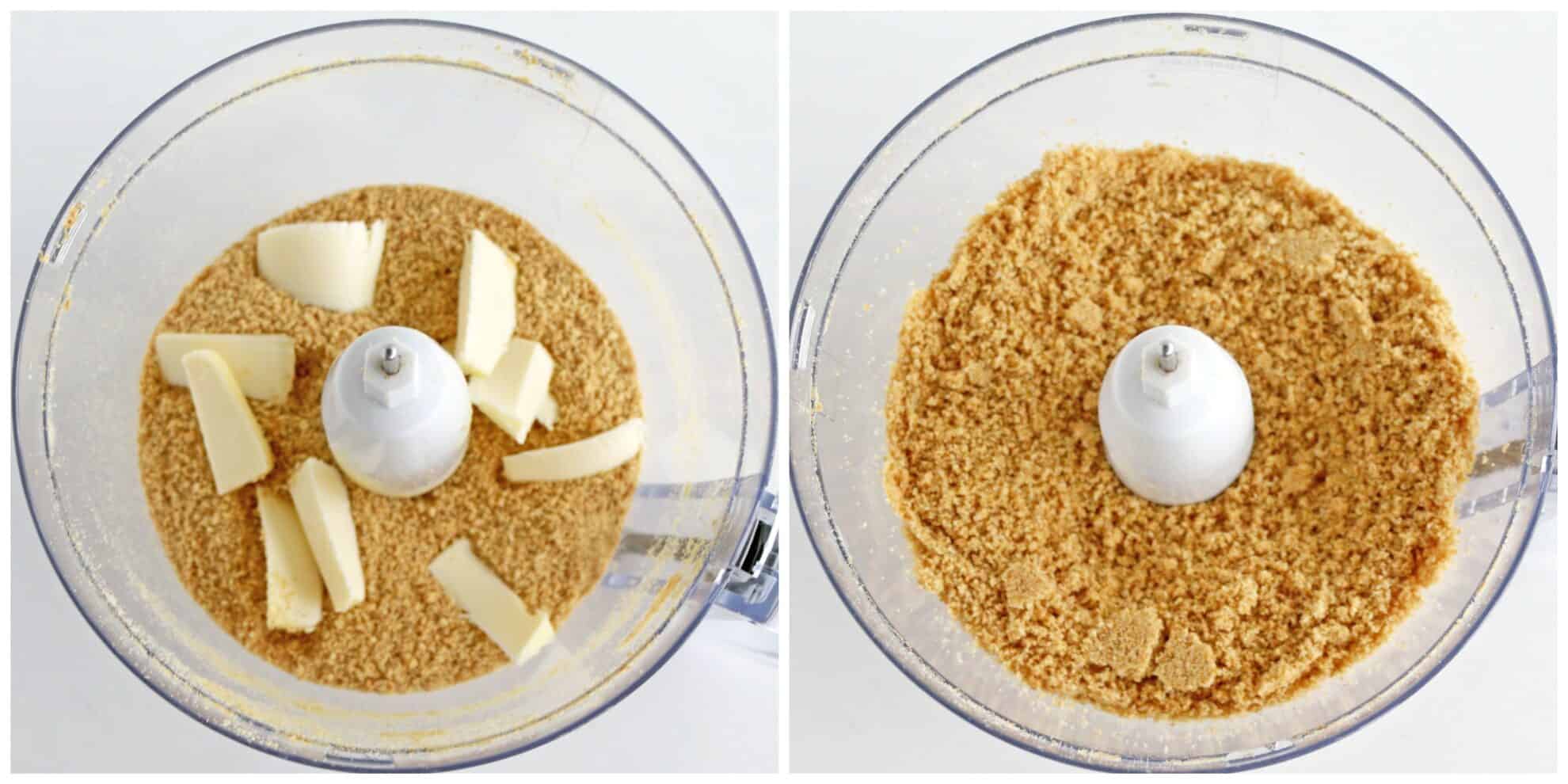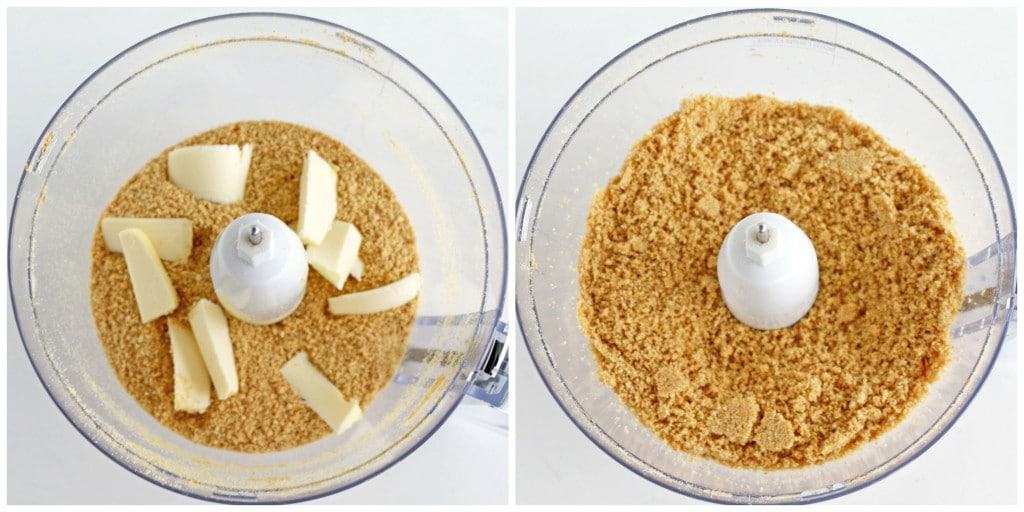 2. Place graham cracker crumbs into a pan lined with parchment paper. Toast in the oven for 10 minutes. Remove from the oven and let it cool completely.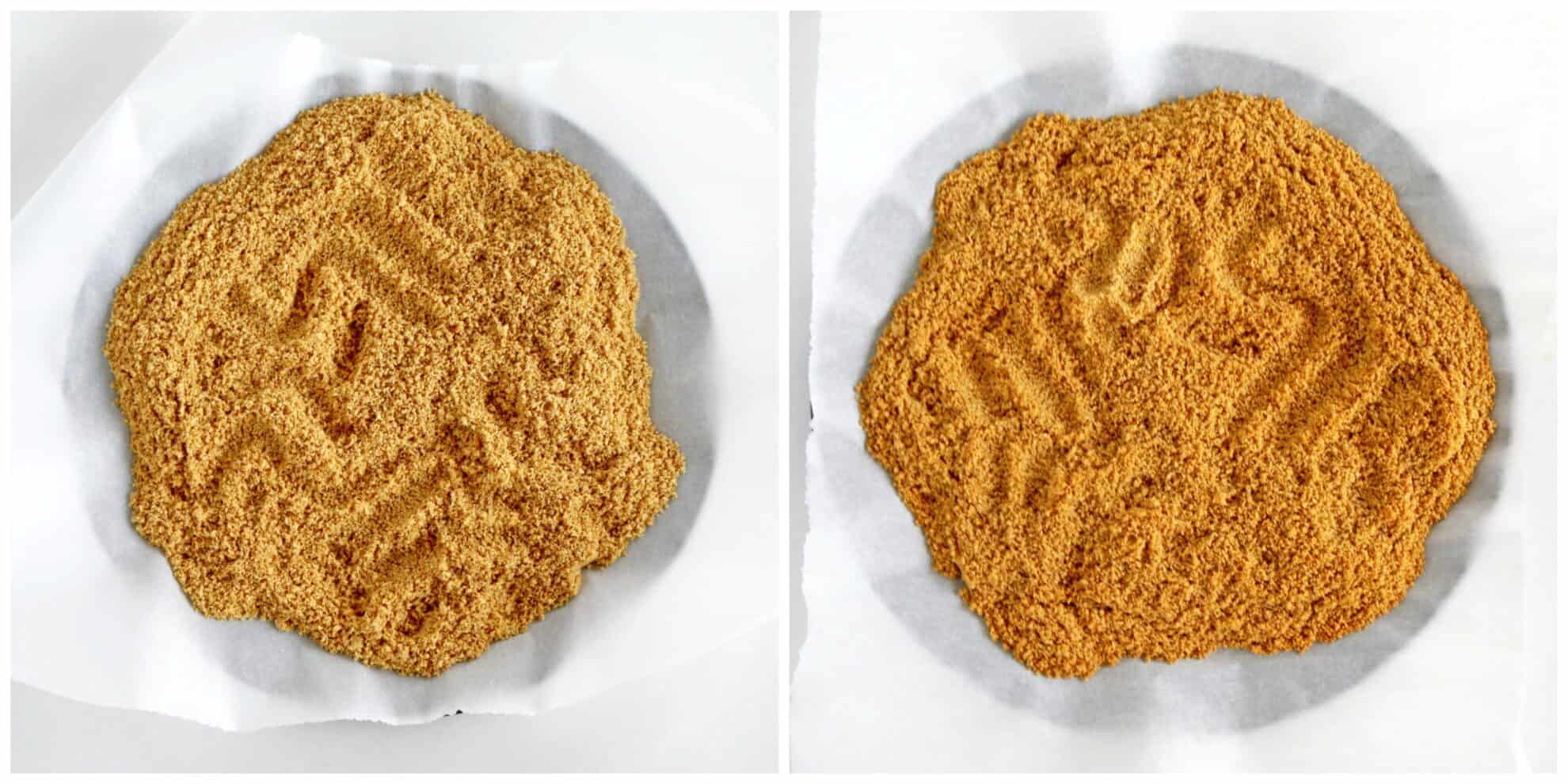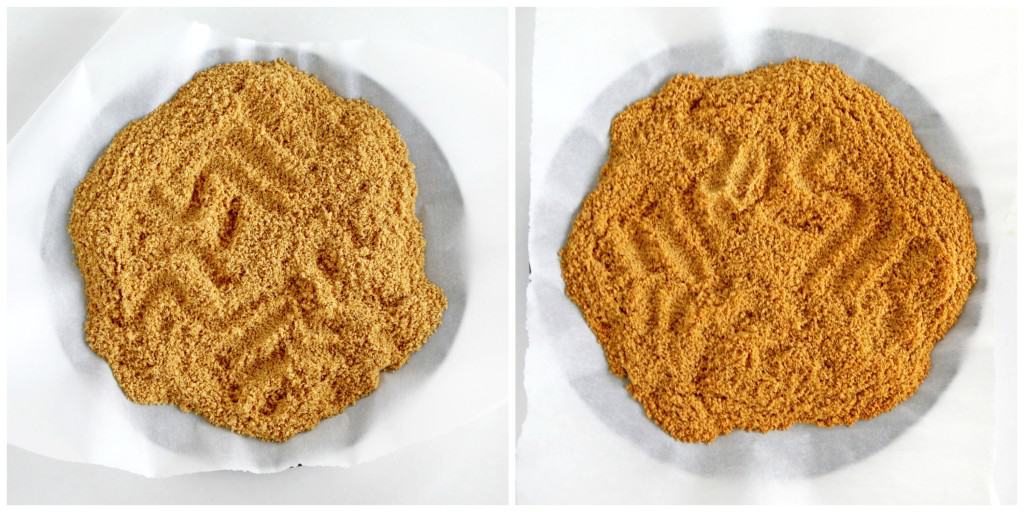 3. Rinse and pat strawberries dry with a paper towel. Cut strawberries into small cube like pieces. Set aside until ready for use.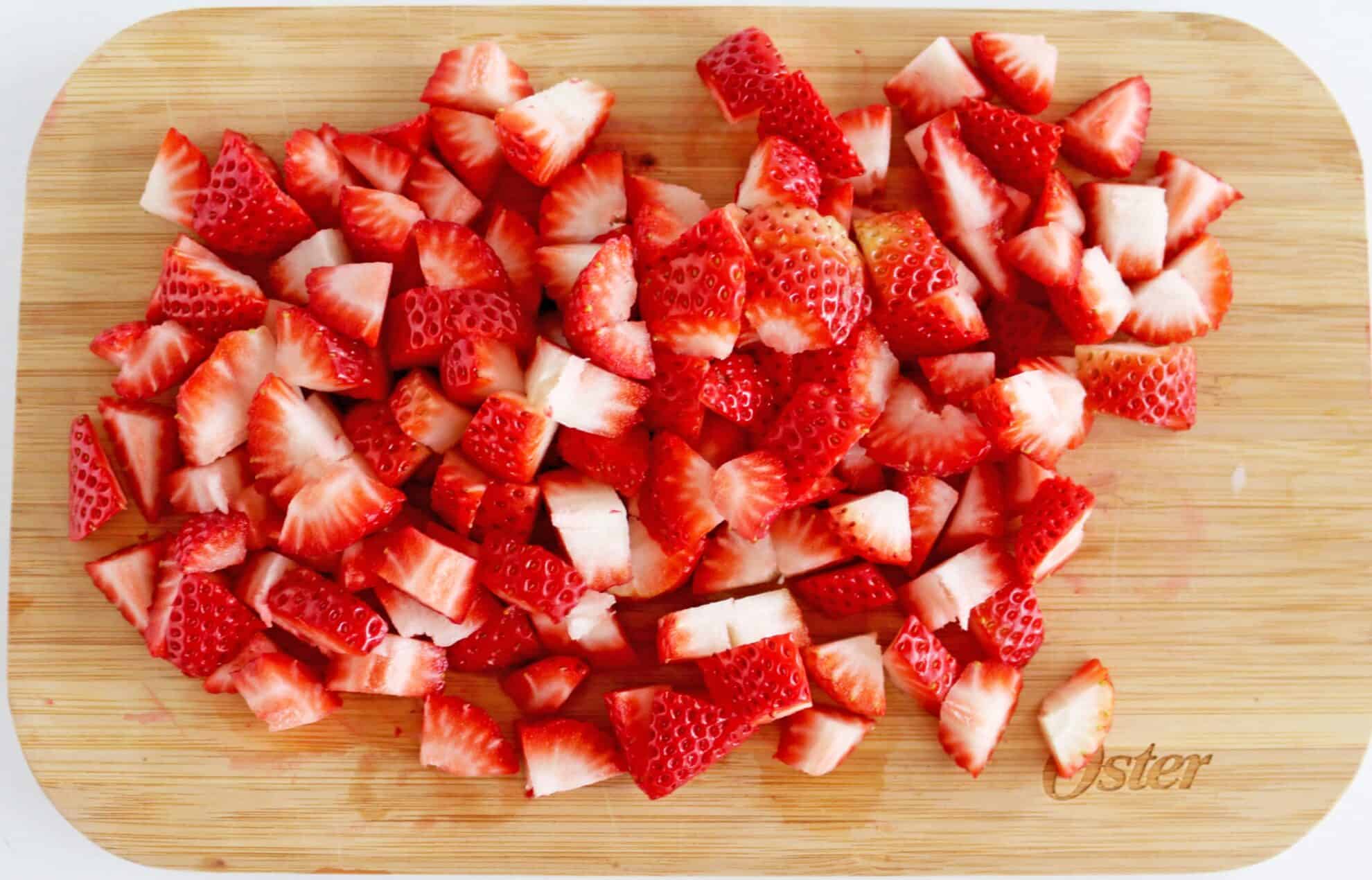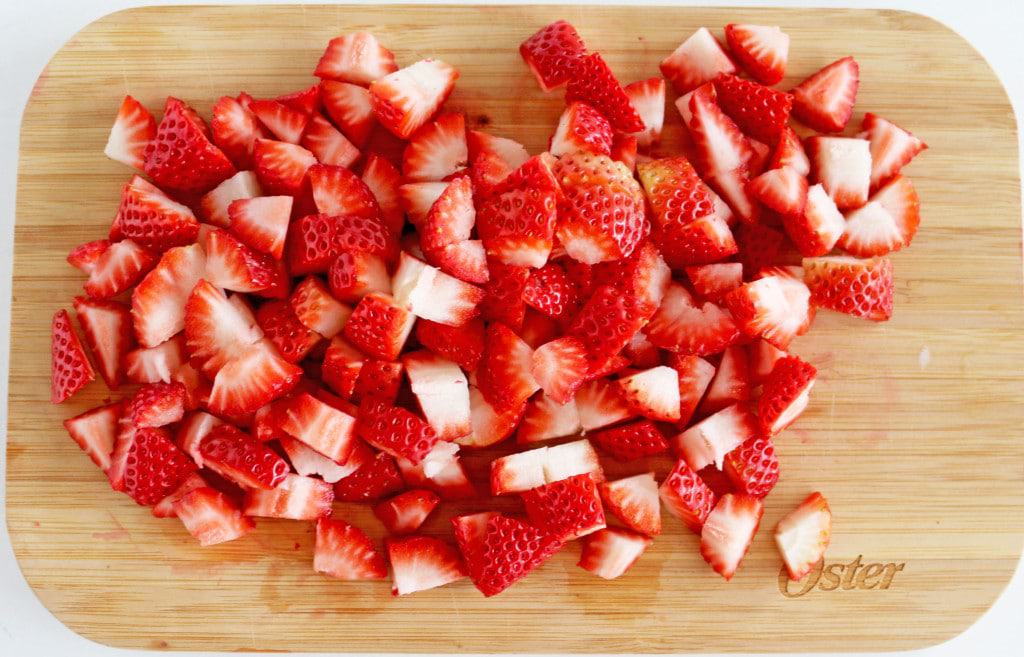 4. Place farmers cheese, sour cream, and sugar into a bowl. Mix with a hand mixer until well combined.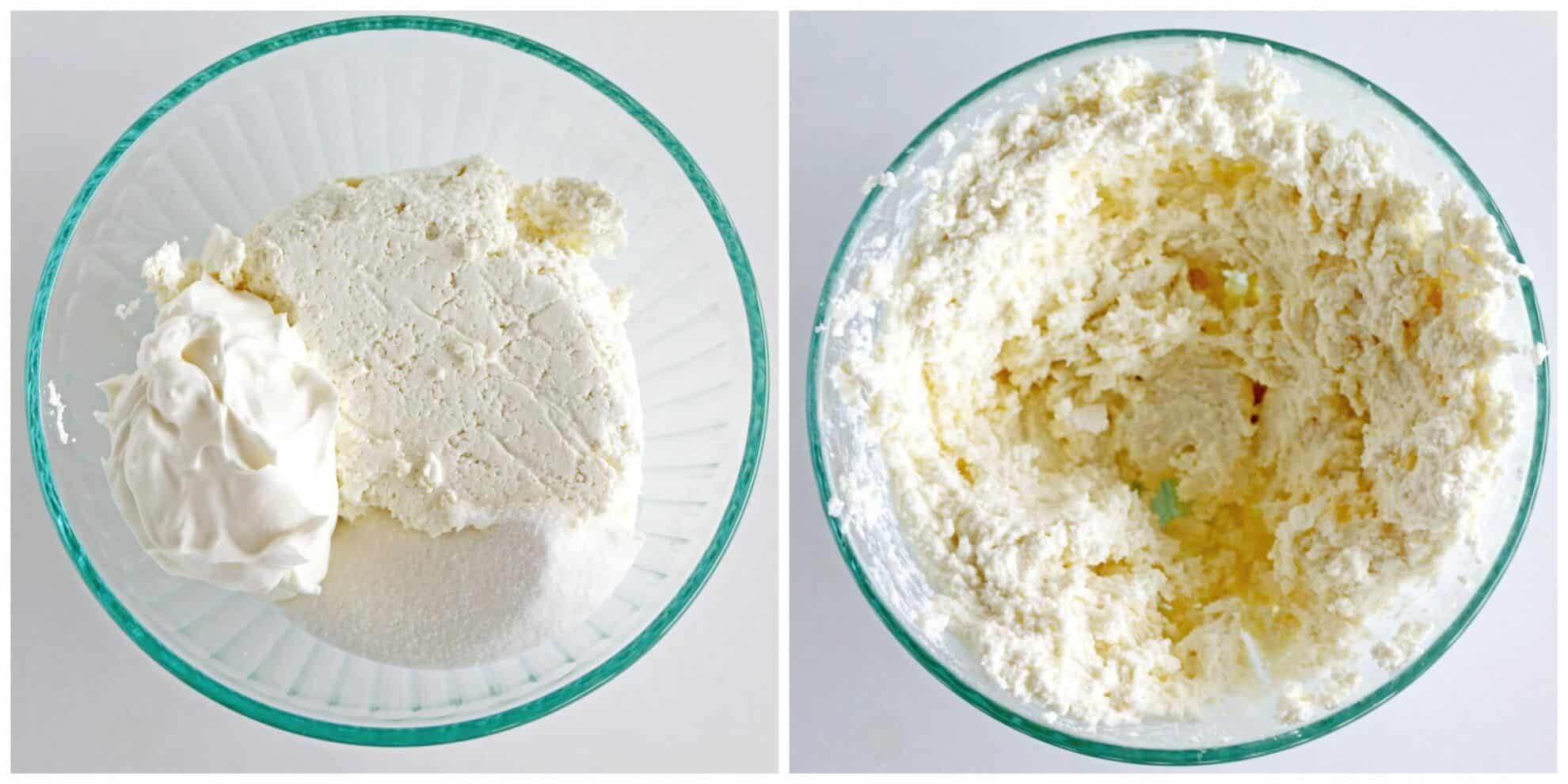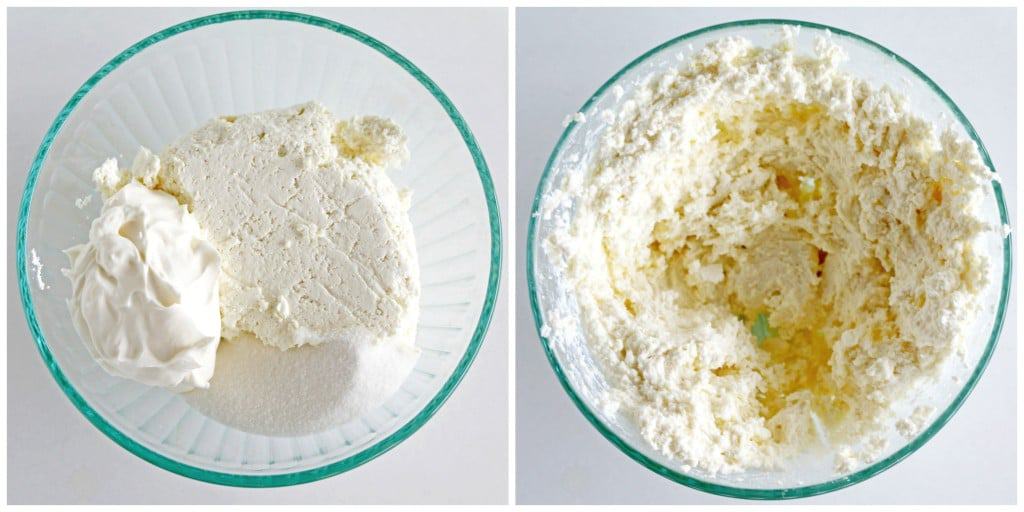 5. In the mixer bowl, add heavy cream and beat on high for 2 minutes or until thick (do not overbeat). Add farmers cheese mixture to whipped heavy cream and gently fold it in using a spatula.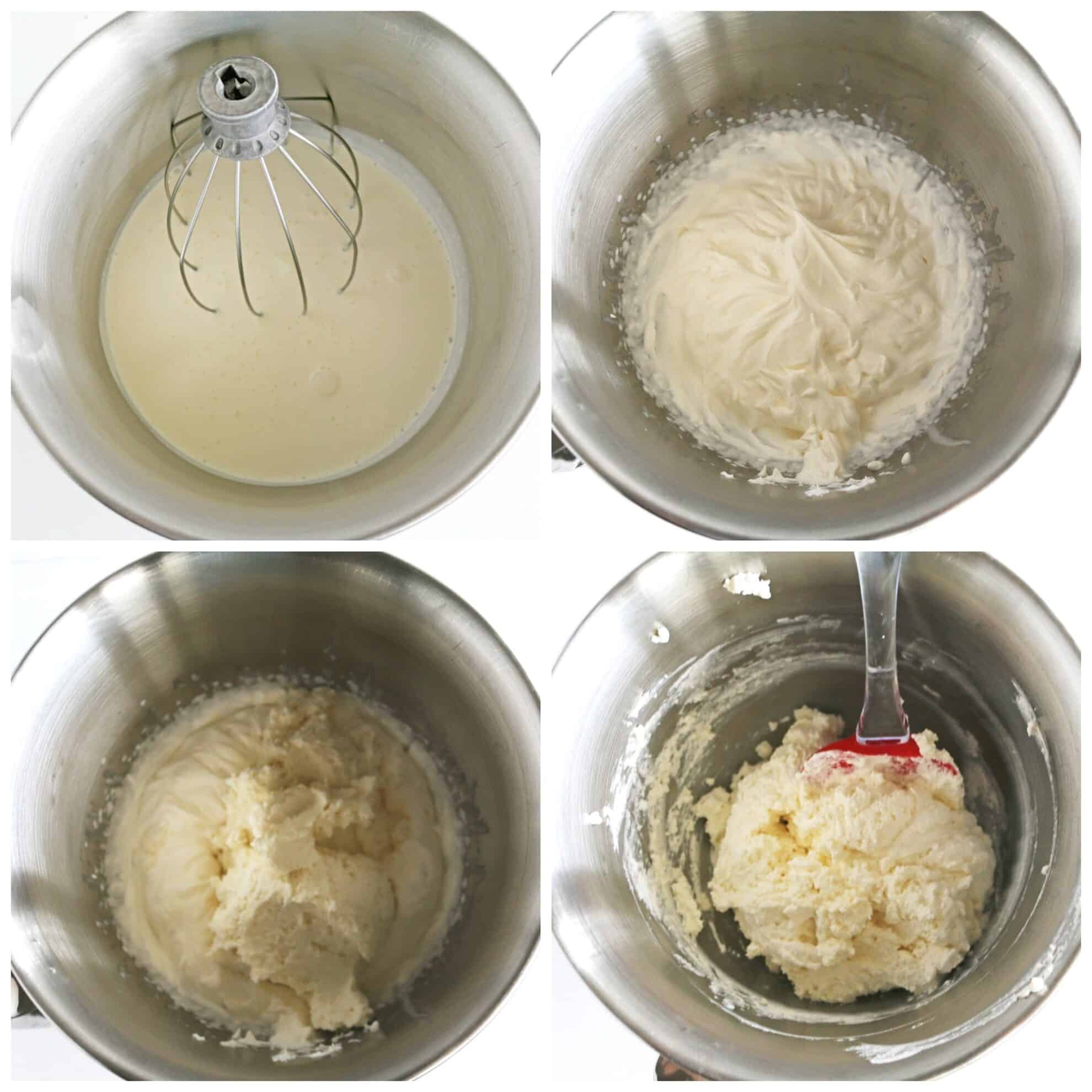 Assembly:
1. Place 3 tbsp. of toasted graham cracker crumbs on the bottom of each glass. Pipe out cheese mixture to cover the crumbs. Cover the cheese with strawberries. (I also like to add kiwi for additional taste and color.)



2. Repeat the same assembly steps to create a second layer. Garnish with mint leaves. Enjoy right away or cover with plastic food wrap and refrigerate. (It may be refrigerated for a few days. In my opinion, they taste better the next day. Being in the fridge overnight moistens the crumbs and tends to bring out more flavor.)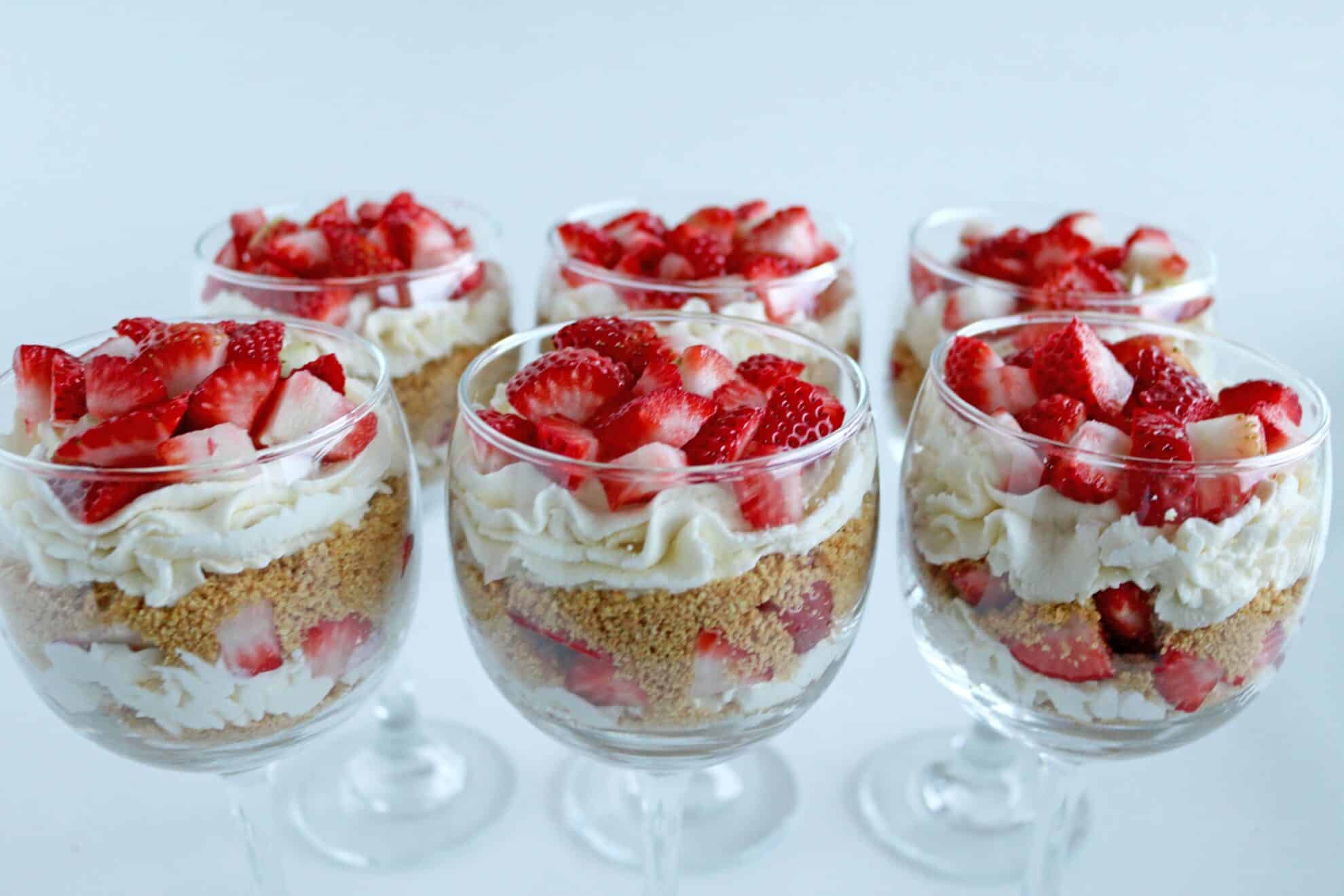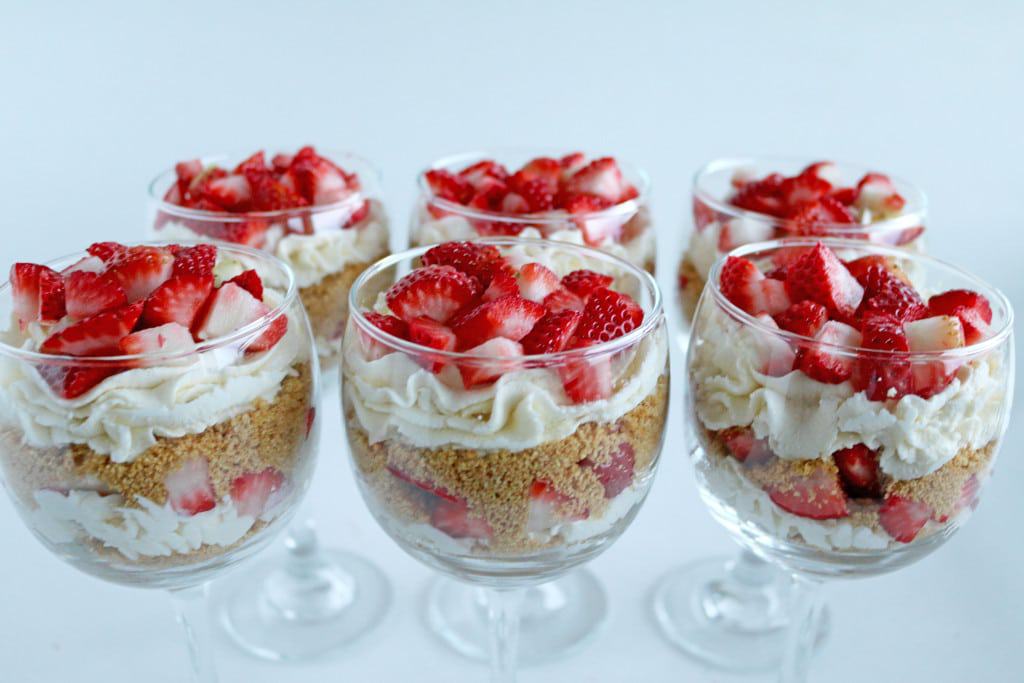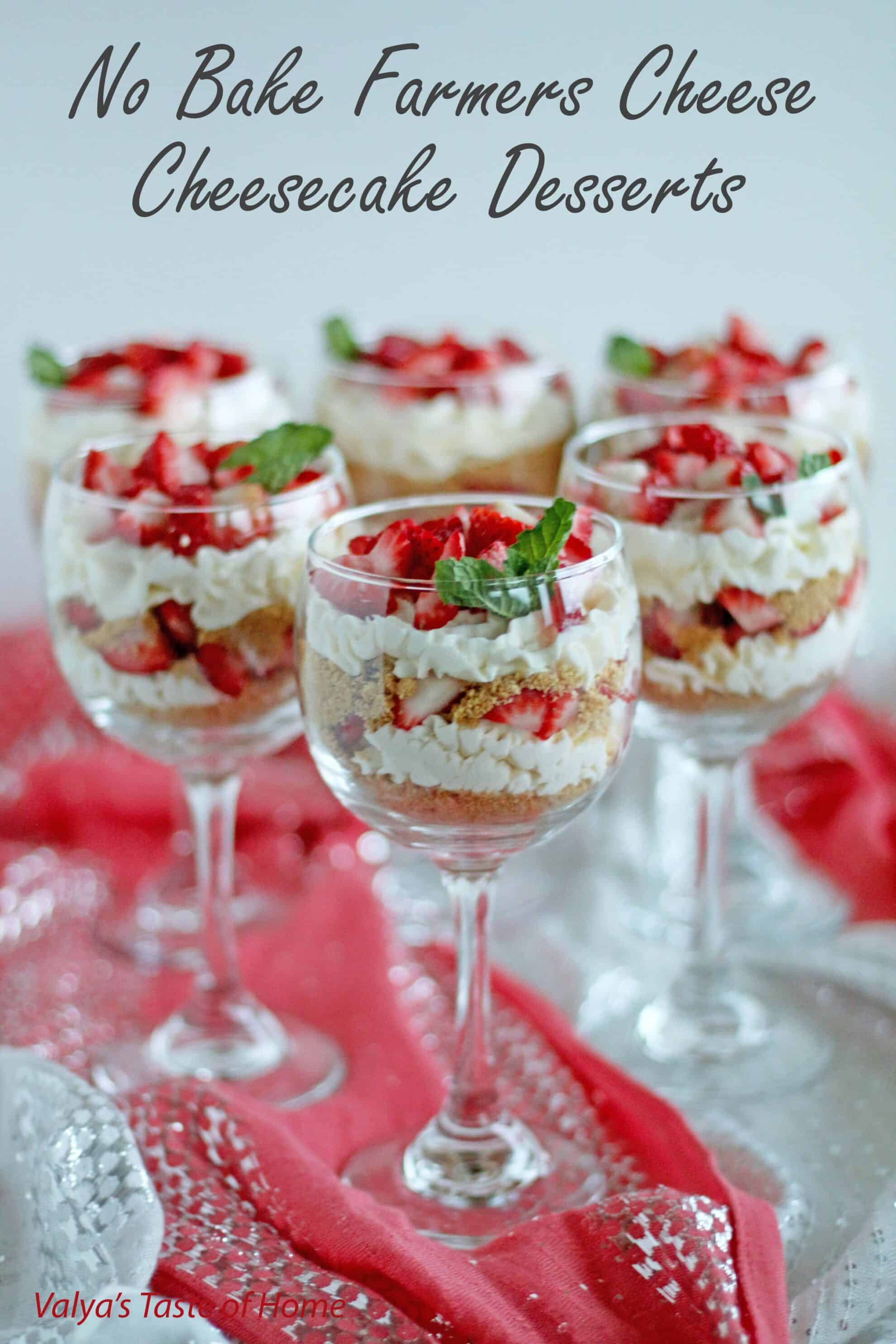 No Bake Farmers Cheese Cheesecake Desserts
These No Bake Farmers Cheese Cheesecake Desserts not only beautiful but very delicious too! Nice table decoration; perfect for special occasions.
Print
Pin
Rate
Ingredients
1.5

pack

120 g – Honey Graham Crackers

2

tbsp.

28.4 g – unsalted butter (room temperature)

14

oz.

400 g – farmers cheese

½

cup

113 g – sour cream

½

cup

100 g – granulated sugar + 1 tbsp. (for crust)

1

cup

240 ml – Heavy Whipping Cream

1

lb.

450 g - strawberries

6 -

dessert glasses
Instructions
Preheat the oven to 350 F. Break honey graham crackers and place into a food processor. Pulse for 1 minute. Add 1 tbsp. sugar and 2 tbsp. butter. Pulse for another minute or until well blended.

Place graham cracker crumbs into a pan lined with parchment paper. Toast in the oven for 10 minutes. Remove from the oven and let it cool completely.

Rinse and pat strawberries dry with a paper towel. Cut strawberries into small cube like pieces. Set aside until ready for use.

Place farmers cheese, sour cream, and sugar into a bowl. Mix with a hand mixer until well combined.

In the mixer bowl, add heavy cream and beat on high for 2 minutes or until thick (do not overbeat). Add farmers cheese mixture to whipped heavy cream and gently fold it in using a spatula.

Assembly:

Place 3 tbsp. of toasted graham cracker crumbs on the bottom of each glass. Pipe out cheese mixture to cover the crumbs. Cover the cheese with strawberries. (I also like to add kiwi for additional taste and color.)

Repeat the same assembly steps to create a second layer. Garnish with mint leaves. Enjoy right away or cover with plastic food wrap and refrigerate. (It may be refrigerated for a few days. In my opinion, they taste better the next day. Being in the fridge overnight moistens the crumbs and tends to bring out more flavor.)
Follow
Like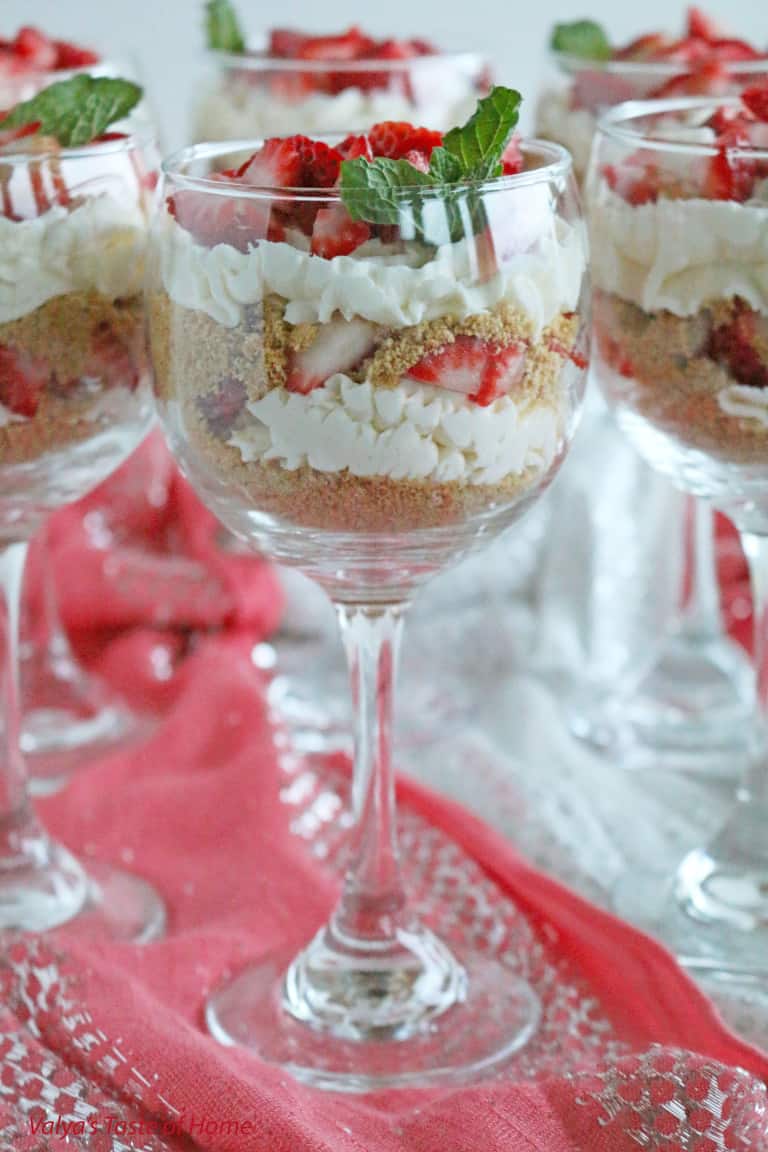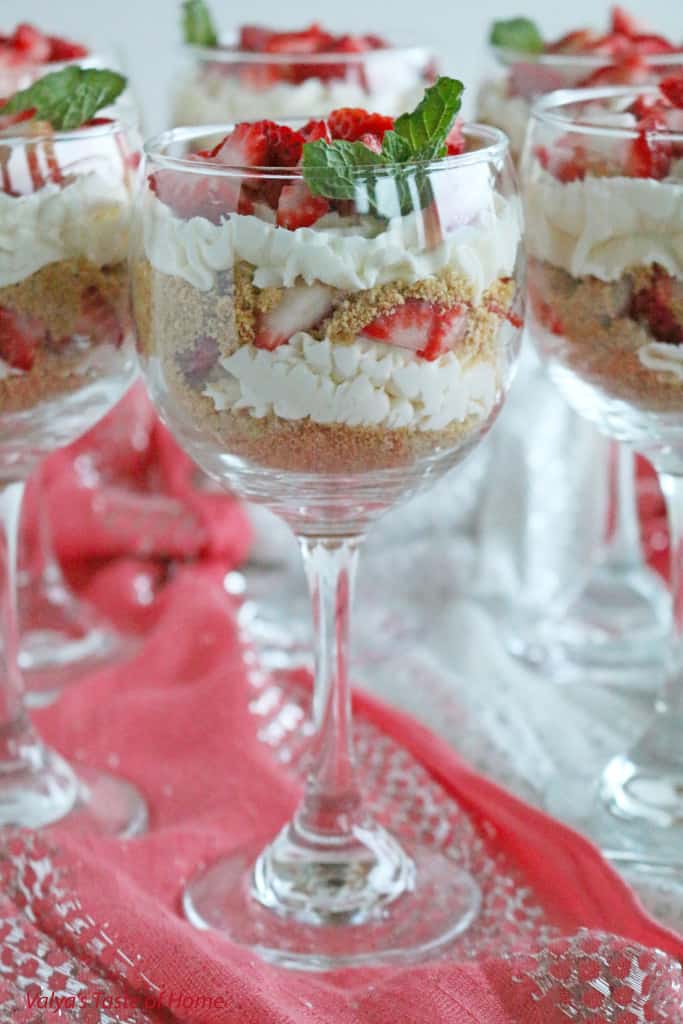 If you make these No-Bake Farmers Cheese Cheesecake Desserts please share a picture with me on Snapchat, Facebook, Instagram or Pinterest. Tag with #valyastasteofhome. I'd love to see your creations! 🙂