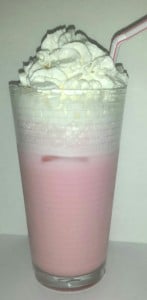 Prep time: 5 minutes
Servings: 1
This Strawberry Italian Soda has been a very favorite to the entire family. It is especially good and refreshing during those hot summer days. It's very quick to make, and you will surprise your guest with its rich and creamy taste of strawberry. You can use different flavors to make different soda flavors. (Example: blueberry, vanilla..) The first time we made it, we were amazed at how good it tasted and make it ever since we got the recipe. Enjoy!
Ingredients you will need:
2 tbsp. - strawberry syrup
½ cup - Half & Half
½ cup - 7up Soda
4 – Ice cubes
Top it with Reddi Wip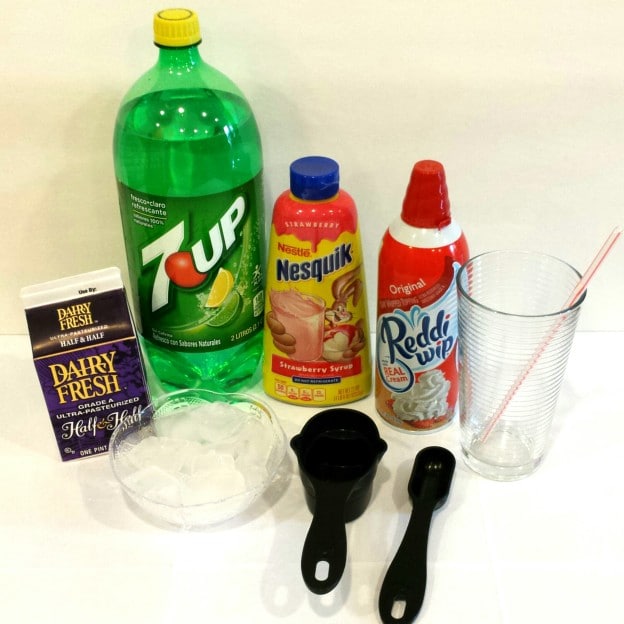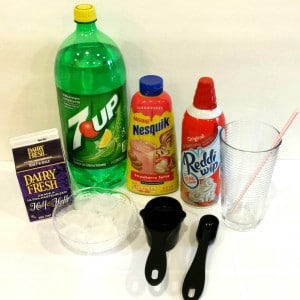 Directions:
1.)    In a tall 16 oz. glass, put four ice cubes.
2.)    Then pour in strawberry syrup.
3.)    Next, pour in half & half.
4.)    Mix the liquid with a spoon, then add 7 up and then mix again.
5.)    Top with as much of Reddi wip cream as you desire and enjoy!