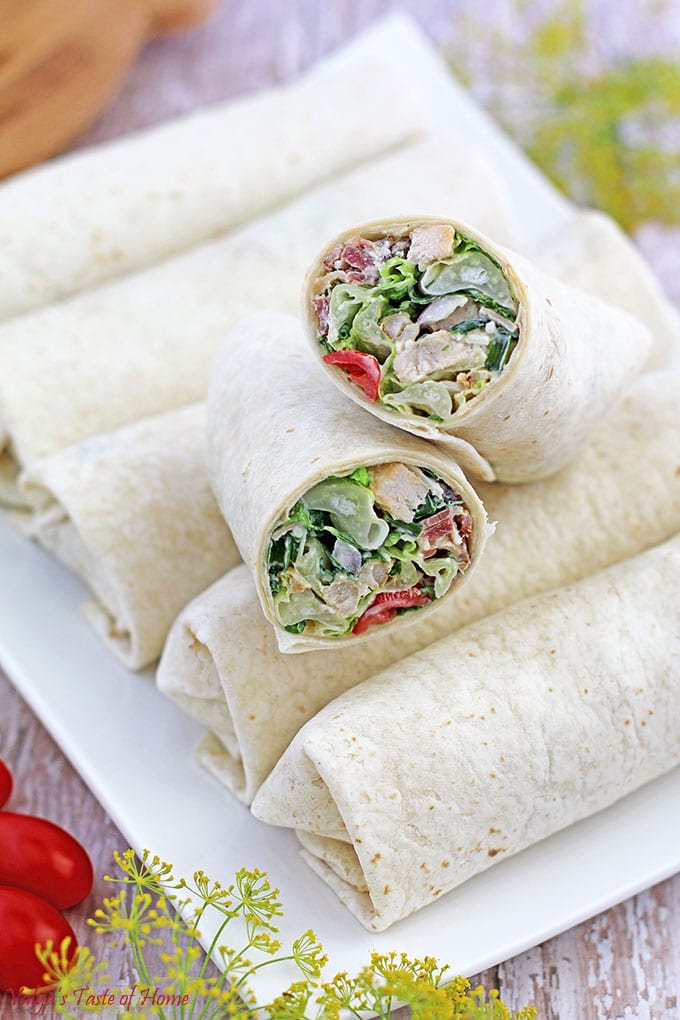 One day my sister brought me a tortilla wrap she had enjoyed that day, and it was love at first bite. It tasted so scrumptious and sharp with flavor; I decided it was worth sharing with my blog friends. I dissected and recreated that recipe right away. It was also a hit for the rest of my household. Every time I make these swaps, they are gone in seconds.
This meal is very versatile and great for almost any occasion, any meal. They're perfect for parties, lunch boxes, picnics, lake days, or just simple family lunch & lounge on the back patio during these hot summer days when we mom's don't feel like cooking up a storm. It's a welcome change for everyone.
Each roll is loaded
… with incredibly good stuff! Completely savory ingredients but also loaded with vitamins, minerals, and protein. If you want to make them, even more, healthier use whole wheat organic tortillas instead. They taste so amazing! Your kids may not even care about the wheat. It's that good!
Ingredients: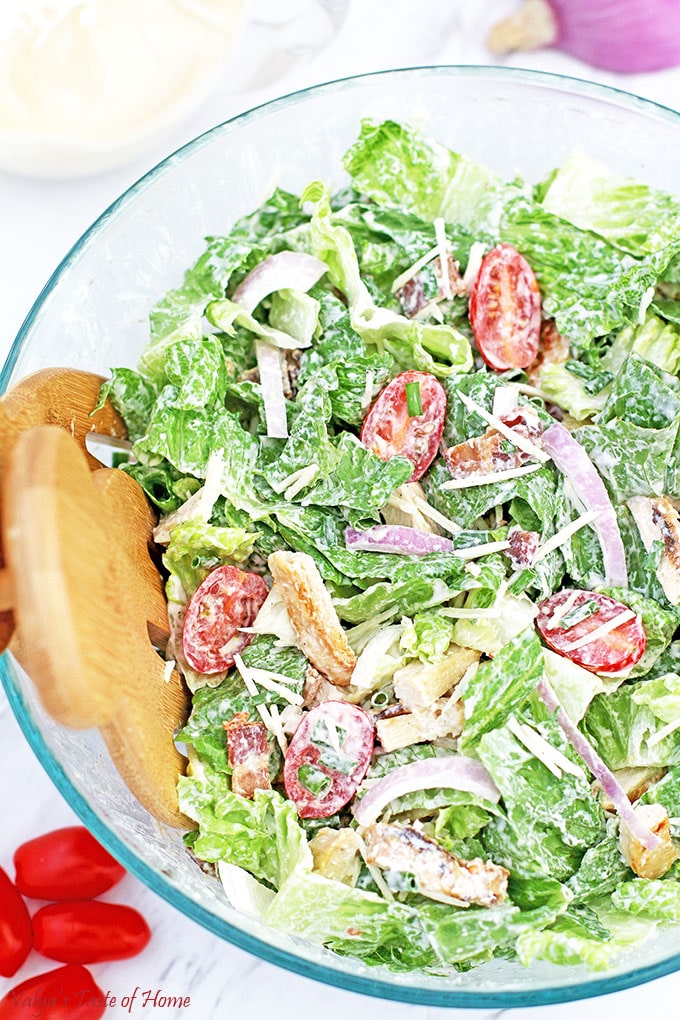 6 – 12" (30 cm) in diameter – flour Whole wheat or White tortillas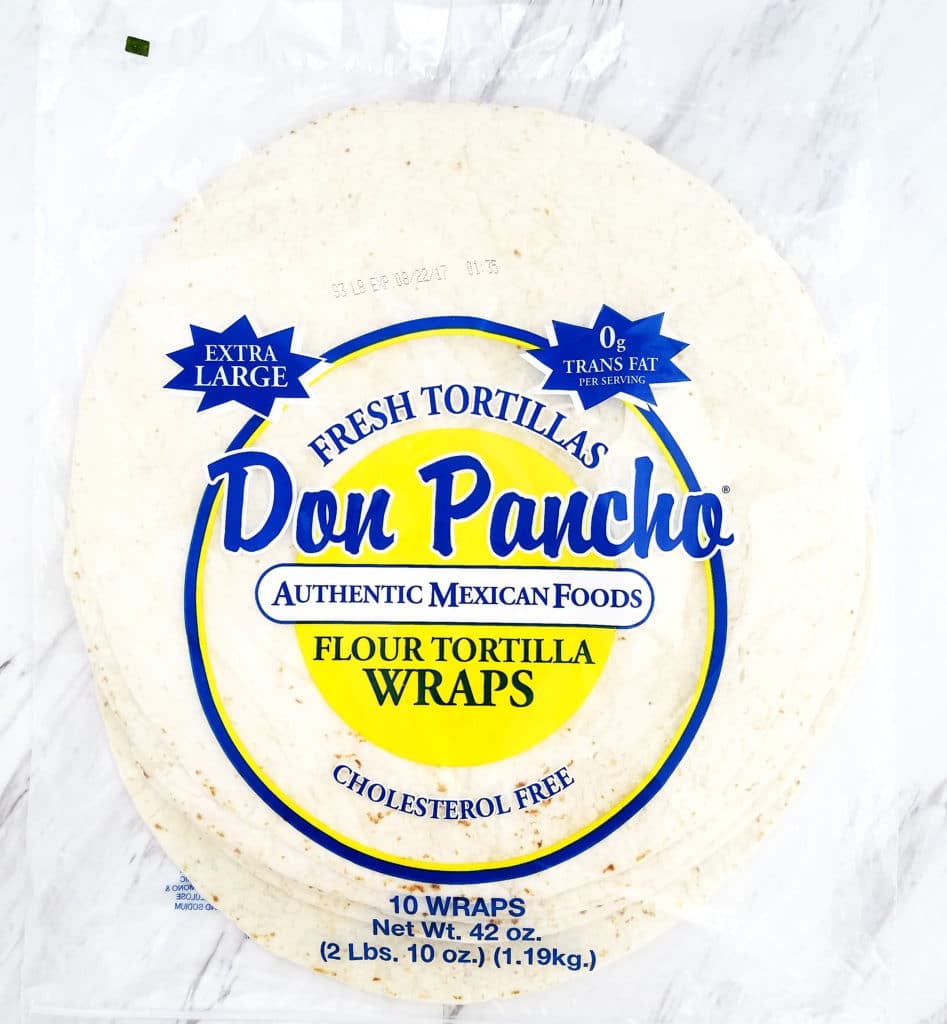 Instructions:
1. Heat each tortilla for 15 seconds on each site on a large skillet (see HERE how I heat tortilla the home method). Using tongs, place one tortilla onto a serving platter. And then place some of the salad toward the end of the tortilla.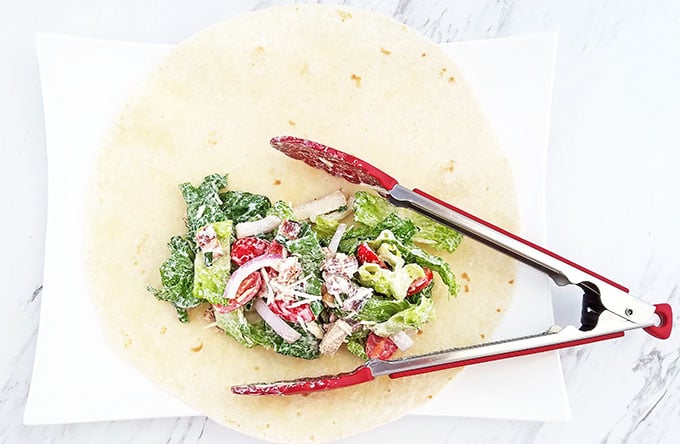 2. Roll tortilla into a roll half way.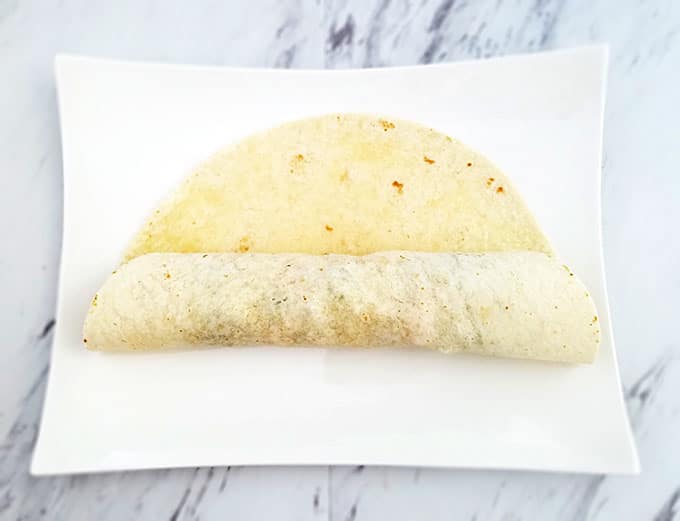 3. Then fold the sides inside the tortilla and then finish folding toward the end.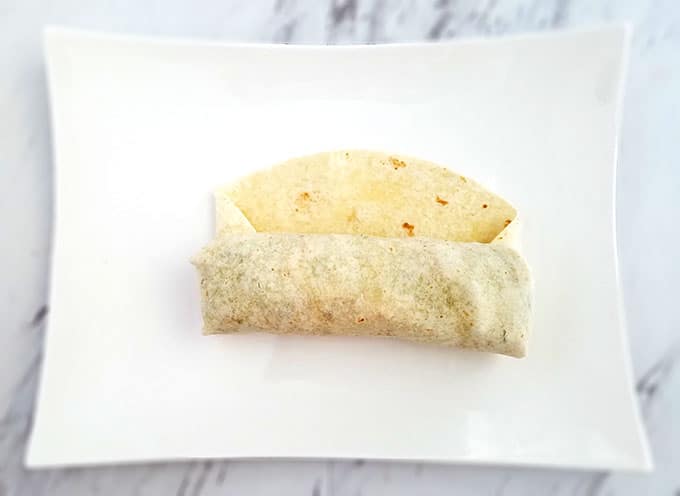 4. Spread a little of a Caesar dressing on very end of the tortilla wrap (this hold the roll in place) and roll it all the way until it get formed into a roll.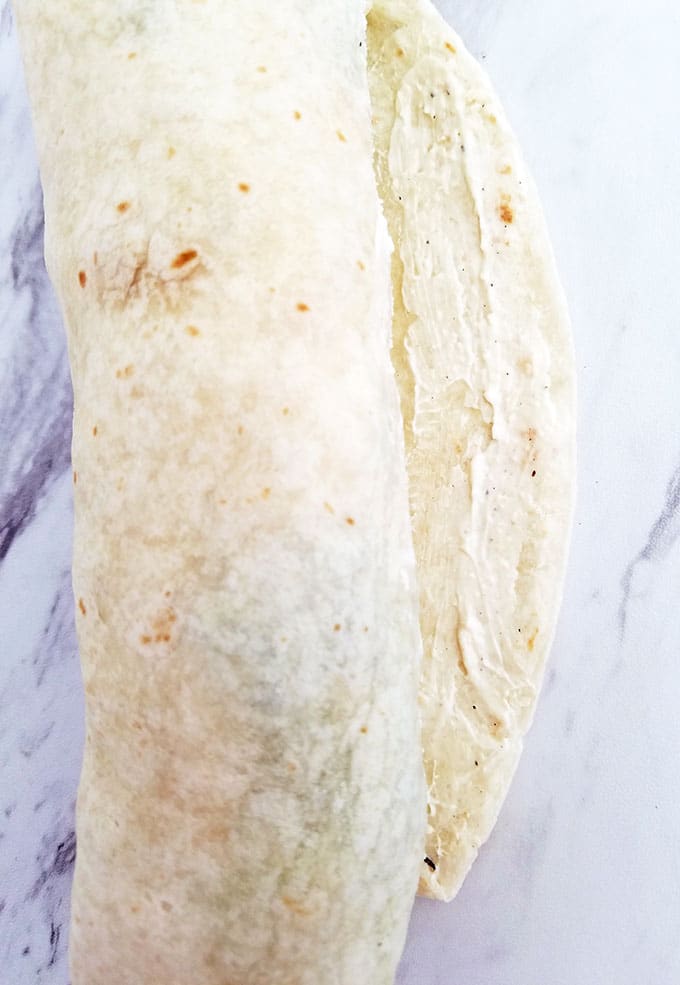 5. Serve right away or wrap the platter with food plastic wrap until ready to serve. Refrigerate up to 6 hours for the best results.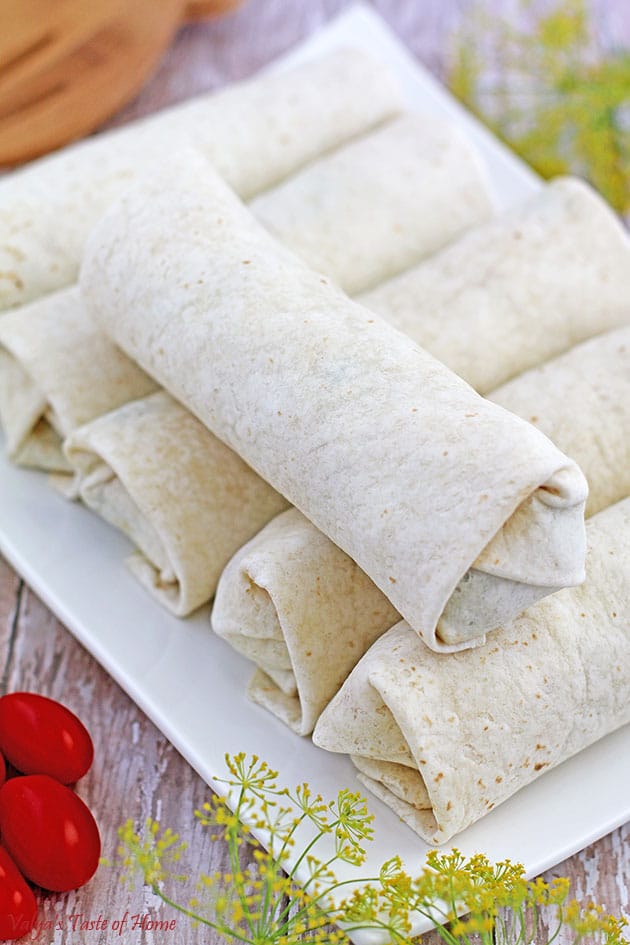 If you make this BLT Caesar Salad Tortilla Wraps Recipe please share a picture with me on Snapchat, Facebook, Instagram or Pinterest. Tag with #valyastasteofhome. I'd love to see your creations! 🙂

Check out these similar recipes:
TURKEY PINWHEELS APPETIZERS
HOMEMADE EGGROLLS RECIPE
SOFT BREAKFAST TACO
THE BEST CRUNCHWRAP SUPREME RECIPE
Kitchen items I used in making this recipe:
(If you need any of these items, simply click on the picture to order. Thank you for your support!)

PIN ME!