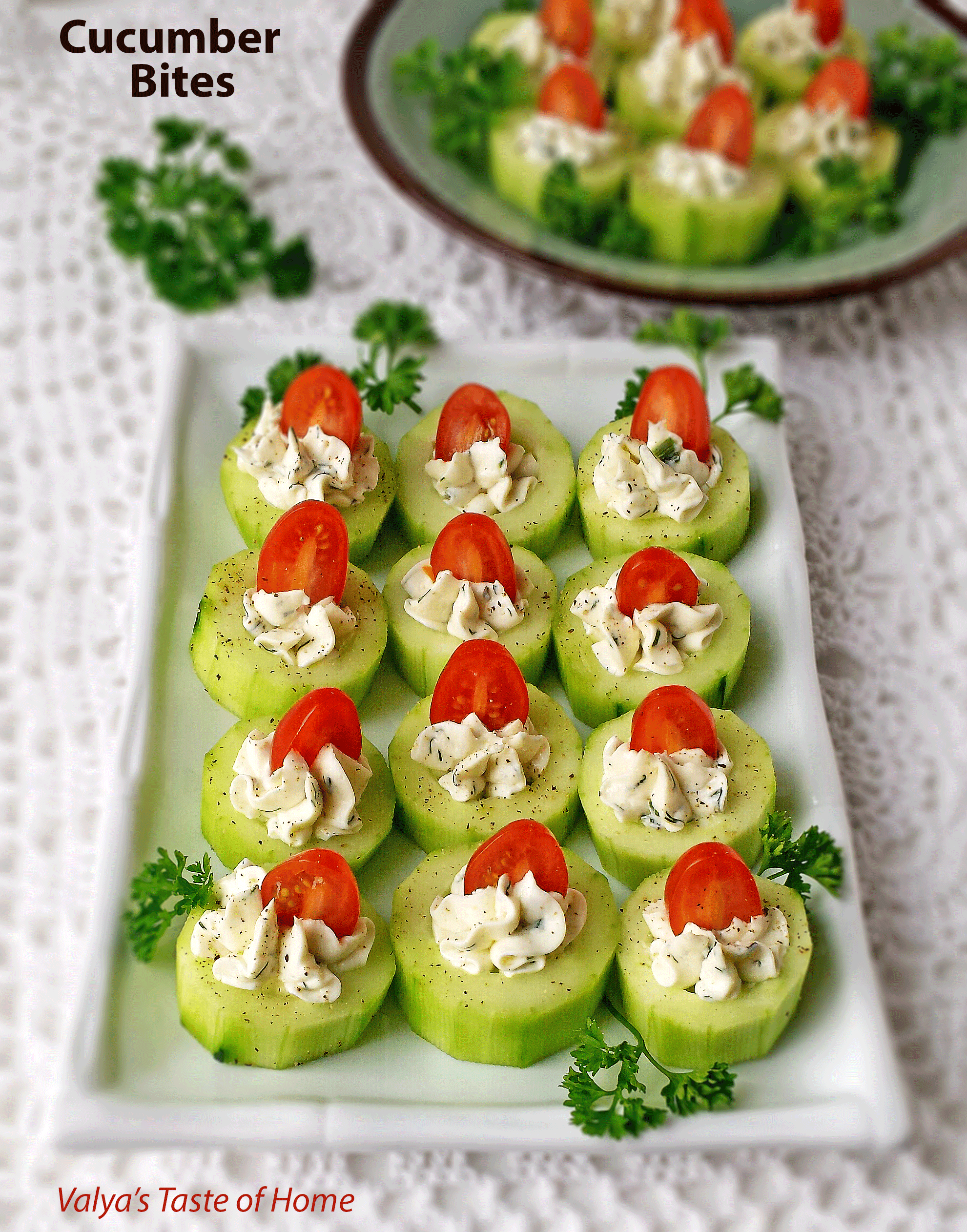 These impressive little appetizers are fantastic for a number of reasons. They come together quickly, making them perfect for entertaining. Beautifully colored, taste great and still have essential nutrients. A standout dish for a party, placed strategically next to a meat side dish, it is quite refreshing.
Servings
:
22
cucumber bites
2

– Cucumbers

12

– cherry tomatoes

4

oz.

– cream cheese softened

1

tbsp.

– mayonnaise

3

tbsp.

– light ranch

1

tbsp.

– frozen or fresh dill

¼

tsp.

– garlic salt

Black pepper for garnish
Wash, peel and slice cucumber into half inch slices.

Remove little of insides of the cucumber with a half tea spoon measurement.

Combine softened cream cheese, mayo, and ranch. Mix it well until smooth in texture.

Add dill and garlic salt and mix just until combined.

Place all the topping into a piping bag with a star attachment and pipe out about a ¾ of a tbsp. into each prepared cucumber. If the topping has hard time to stick to cucumber pat dry the cucumber juice before piping.

Cut cherry tomatoes in half and insert into each cucumber topping.

Sprinkle with black pepper, serve and enjoy. This appetizers can be prepared several hour before serving, make sure to refrigerate until ready to serve.