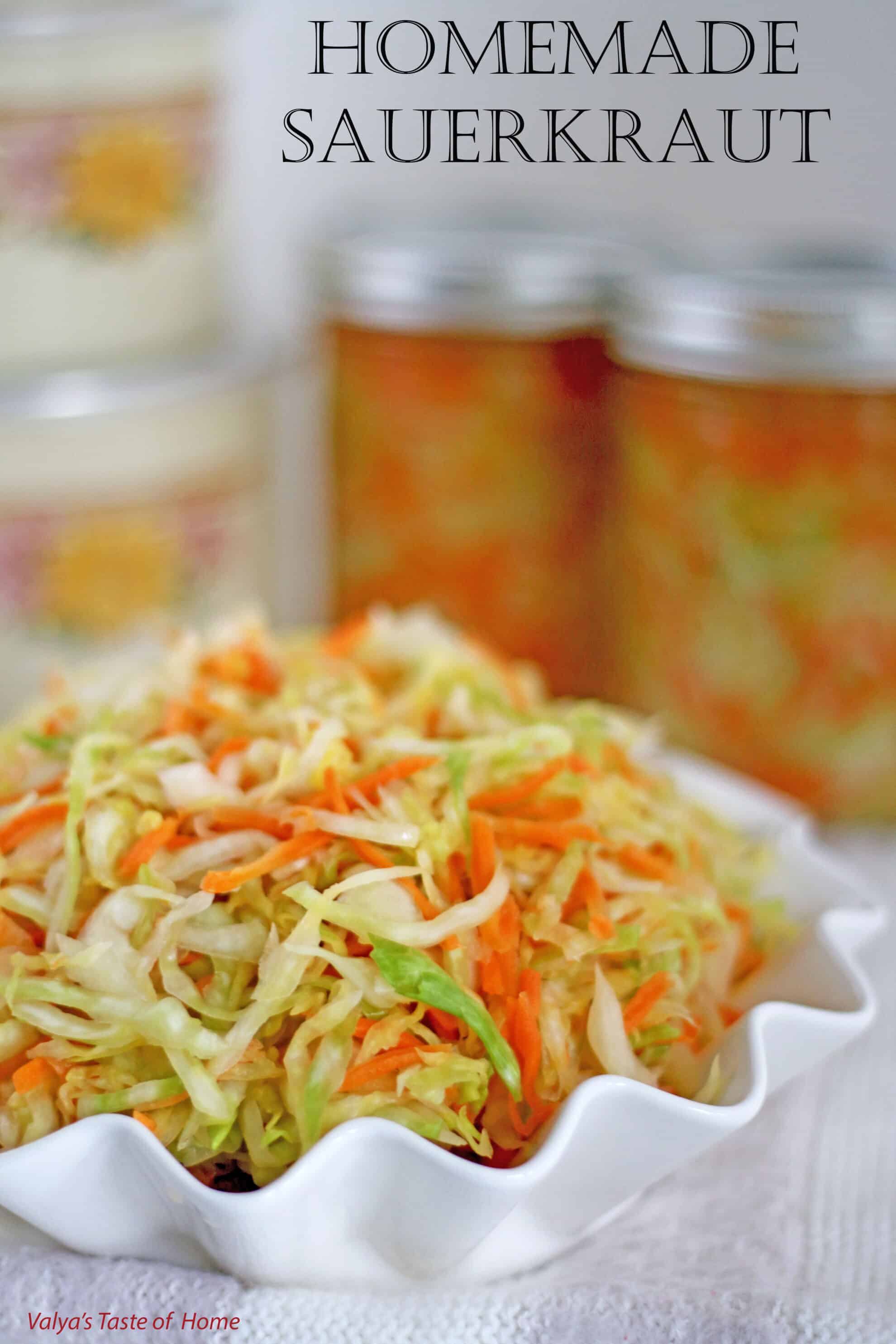 I've been making this recipe for as long as I remember. Growing up, I remember my grandmother making many batches of this sauerkraut at once and packed it into a wooden barrel. It's one of the stock piled food items stored in advance to last throughout the winter and spring. It requires only three ingredients and so simple to make. Then all you need is to patiently wait for about a week for time to create this delicious homemade sauerkraut for you.
Course:
Canning, Miscelleneous, Vegetables
Ingredients you will need:

2

heads – medium size cabbage

2

large – carrots

¼

cup

– salt
Peel off first two leaves of the cabbage. Peel the carrot with potato or vegetable peeler. Wash the vegetables. Cut the cabbage head in half. Shred the cabbage on a shredder or with knife, and place it into a large bowl. Shred carrots, and place it into a bowl with a shredded cabbage. Add salt. Toss the cabbage mixture well and then squeeze the vegetables together until the cabbage becomes limp and releases its juice. Transfer the sauerkraut into a bowl that has lid that closes tightly or you can use this. Let the sauerkraut sit on the counter top for about 24 hours. Than place it into the fridge for 3-4 days.

Remove from the fridge, pack sauerkraut into jars, close tightly with lids and store it refrigerated for couple of month. The sauerkraut is ready for consumption after 1 week.

I like to make salad or sauerkraut borshch (kapusnyak) out of it. Enjoy!