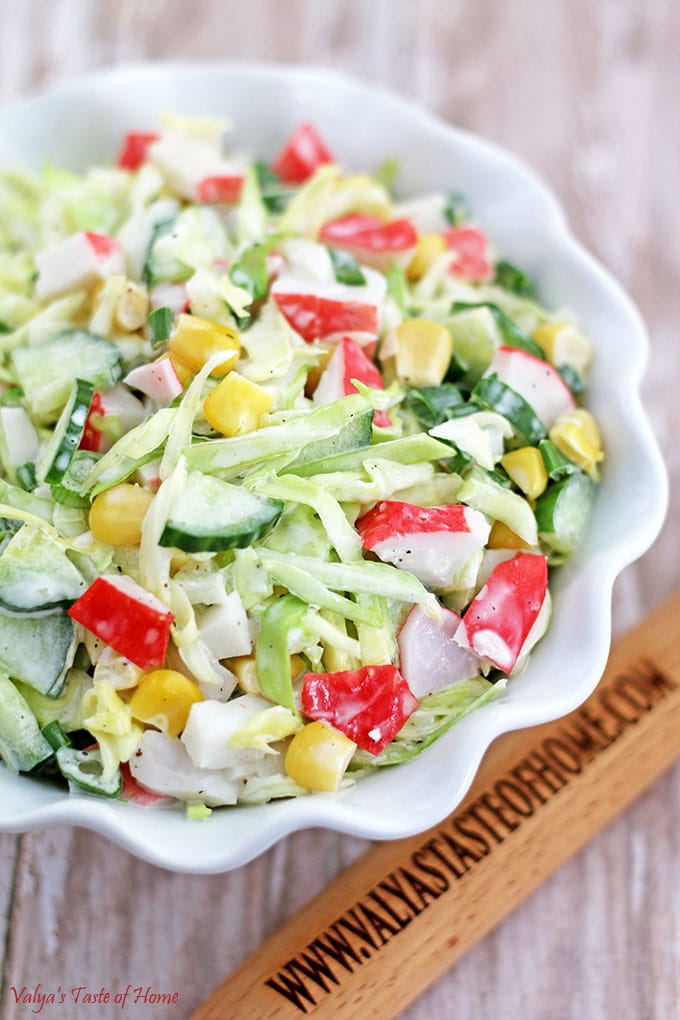 Crunchy, so flavorful, and loaded with crab meat! The salad is perfect for any occasion or just a simple family dinner. I usually serve it with mashed potatoes, the way kids like it. Other delicious ways to eat it is with pasta, between two slices of bread for a great sandwich, or in a tortilla wrap. This huge bowl is empty in minutes every time I make it.
Wash all vegetables well. Shred cabbage. Cut green onion and cucumber. Cut crab meat into smaller pieces. Store ingredients in one large bowl until ready for use. (Cover with plastic wrap and keep refrigerated until ready for dressing and seasoning; up to 4 hours.) Prior to serving, add mayonnaise and mix gently (to avoid mashing on the vegetables and releasing juice, which makes the salad watery).

Add salt and pepper to taste and mix carefully once again.

Serve right away. Enjoy!