Is it possible to plan a wedding in three months? Yes, it is! It's simpler than you think. The key is to get things done as you go and avoid panicky situations which make planning much easier and focused.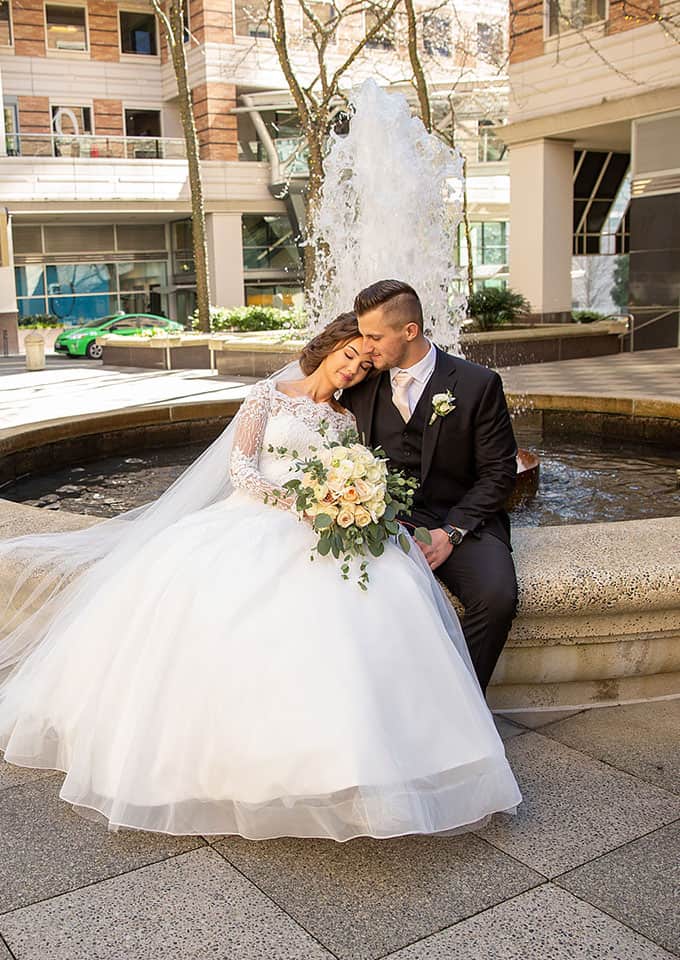 Little over 90 days past by so fast and that big day or our kids came upon us. Everything turned great and the weather was sunny, warm and so beautiful.
Here is our simple wedding checklist/tips for planning a wedding in three months.
The first and most important thing is to SET A DATE AND BOOK A CEREMONY/RECEPTION PLACE. Then the rest of the planning should follow its schedule.
The following couple of big essentials are the WEDDING BUDGET AND GUEST LIST.
Next is STYLE. How do you want your wedding to look like? At the same time, you need to figure out how much money you have to spend. Eli and Elona hired this very talented lady Svetlana an owner of an Elegant Events by Svetlana, who did such an amazing job. She made the whole process go smoothly and we highly recommend her. If you need a professional and elegant decorator, contact her. Check her Facebook page as well.
The ceremony place.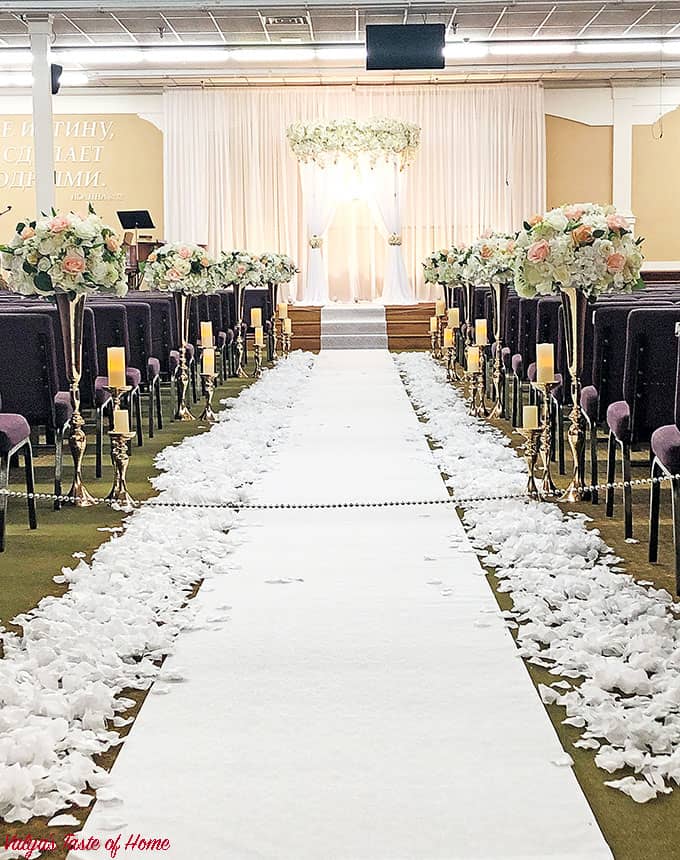 Closeup picture of the ceremony stage.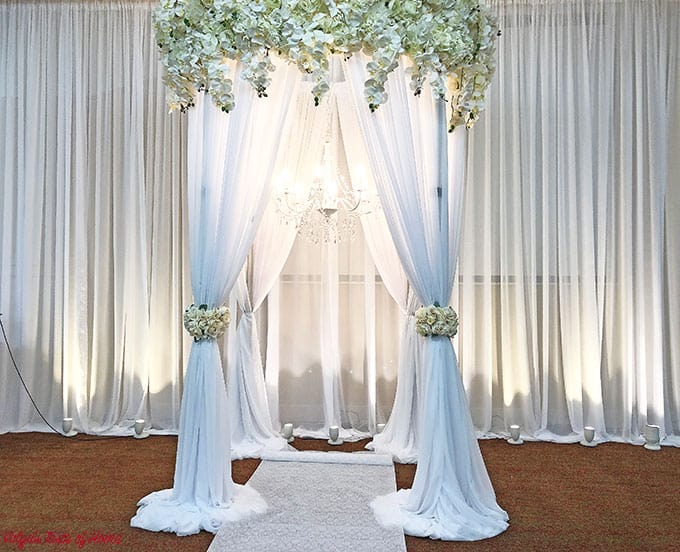 Reception
Elona loves flowers very much and didn't want a lot of greenery but mostly flowers. This gorgeous FLORAL ARRANGEMENT was done by an amazing and talented lady, named Lilly, who is the owner of www.lillers.co. Hydrangeas are tricky flowers to keep beautiful and alive for even a day.
But Lilly knows what she's doing and those beautiful Hydrangeas looked fresh not just for the wedding day, but 4 days after! We highly recomment her for all your floral needs. Check her Instagram page as well.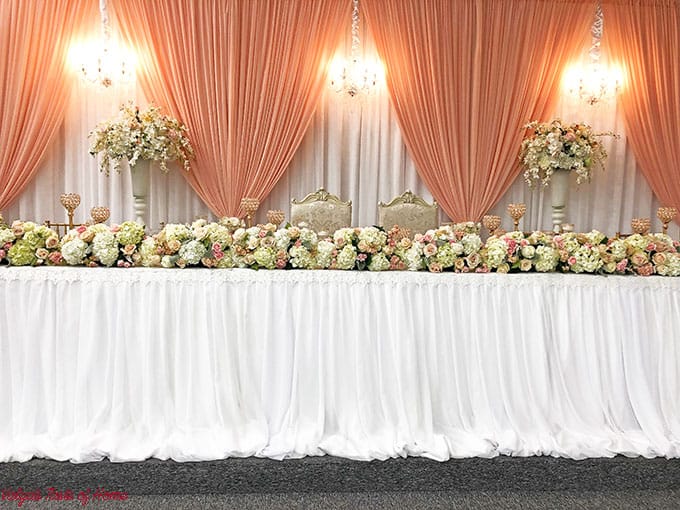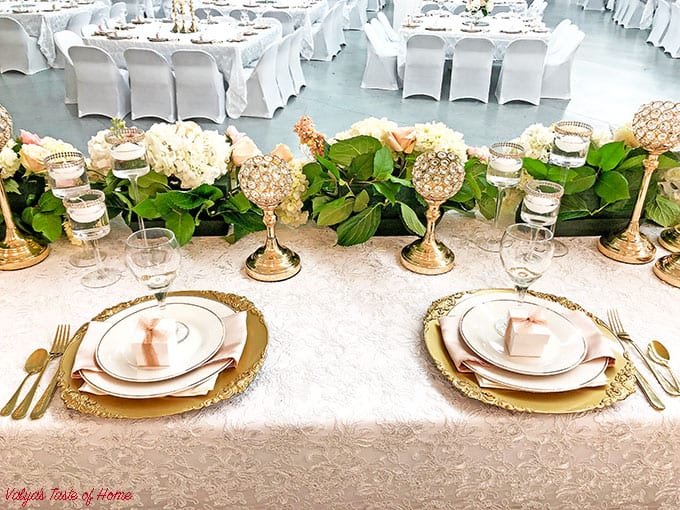 The elegant chairs for the Groom and the Bride are absolutely gorgeous!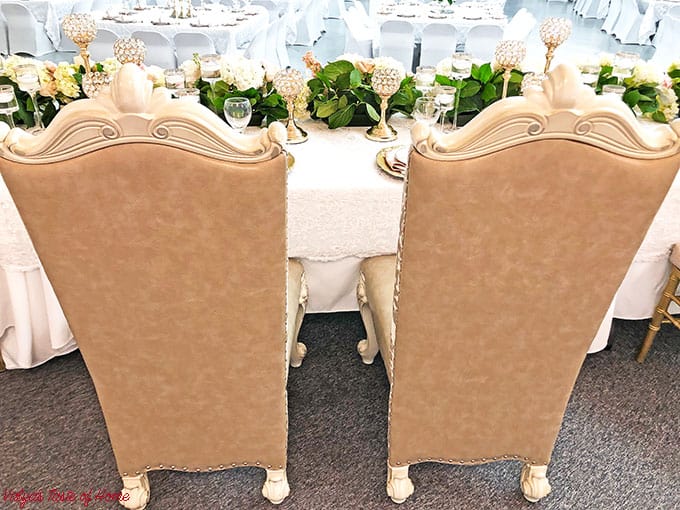 Closeup details of the bridal party table.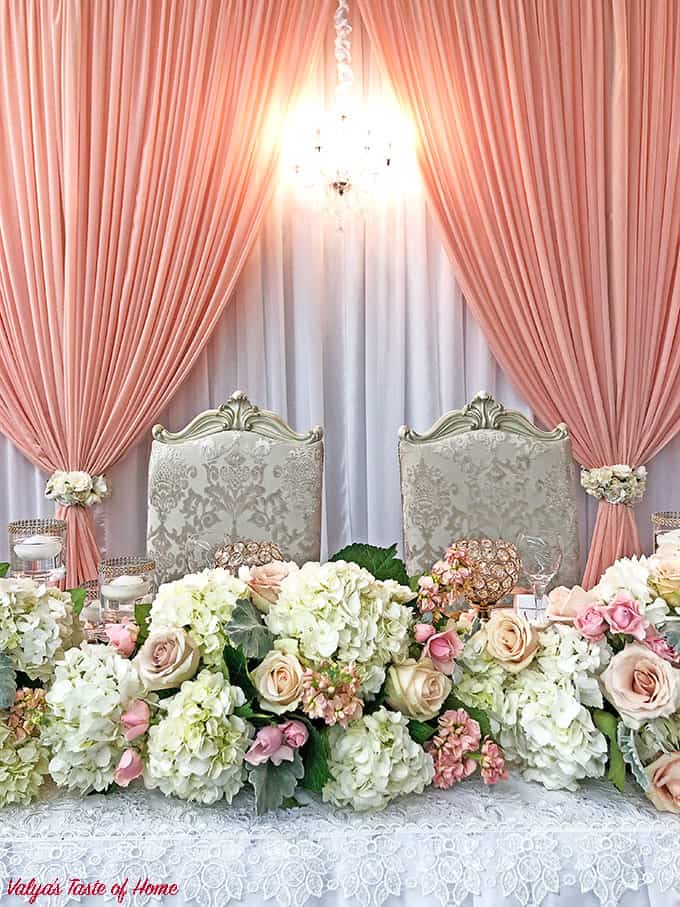 Guest table details.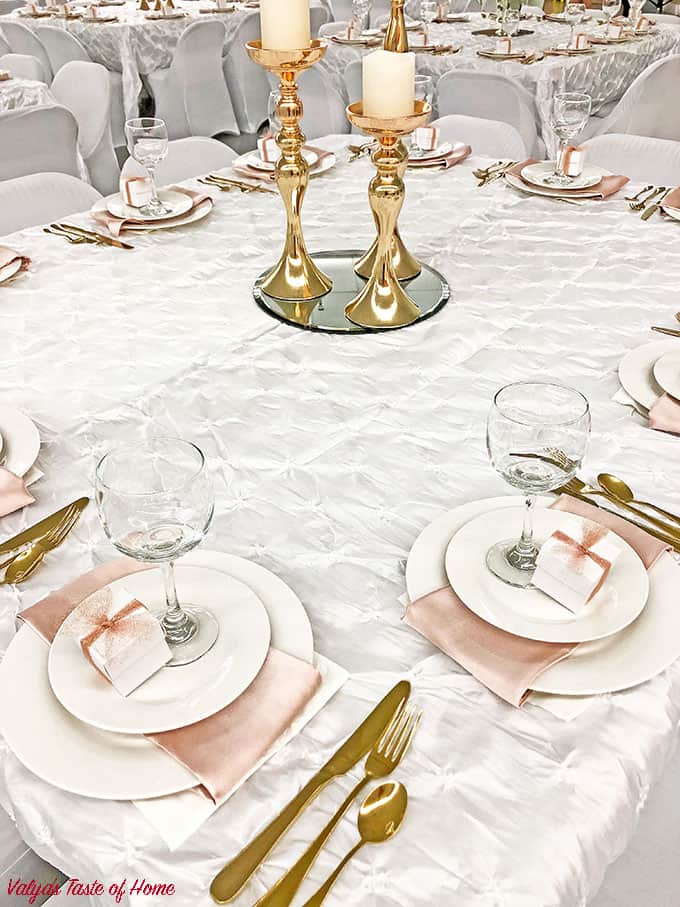 The flowers smelled heavenly! Aren't they pretty? Thank you Lilly!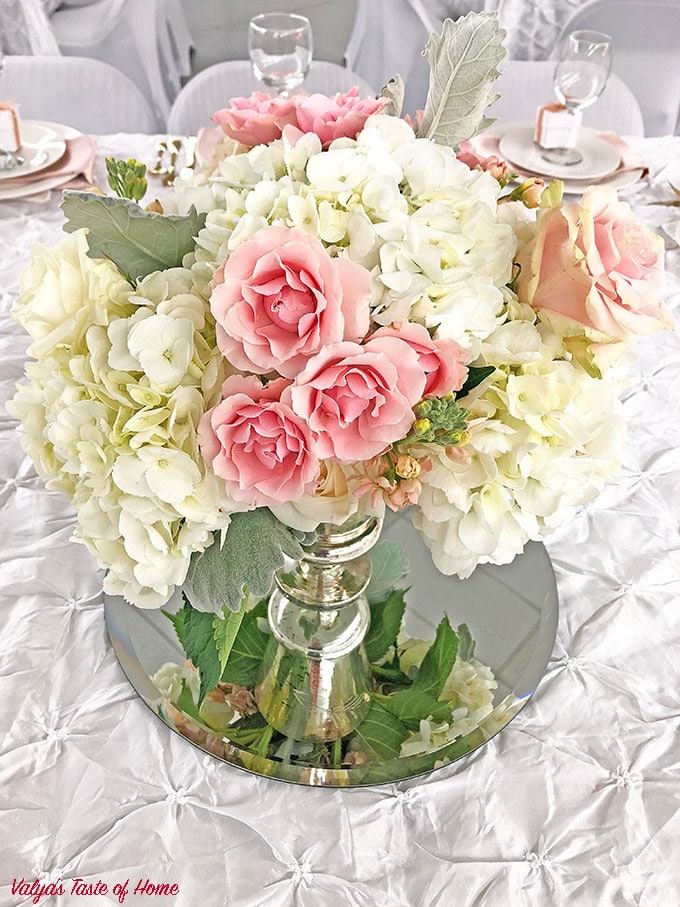 Aren't these candle stand gorgeous? Check Svetlanas beautiful decor collections?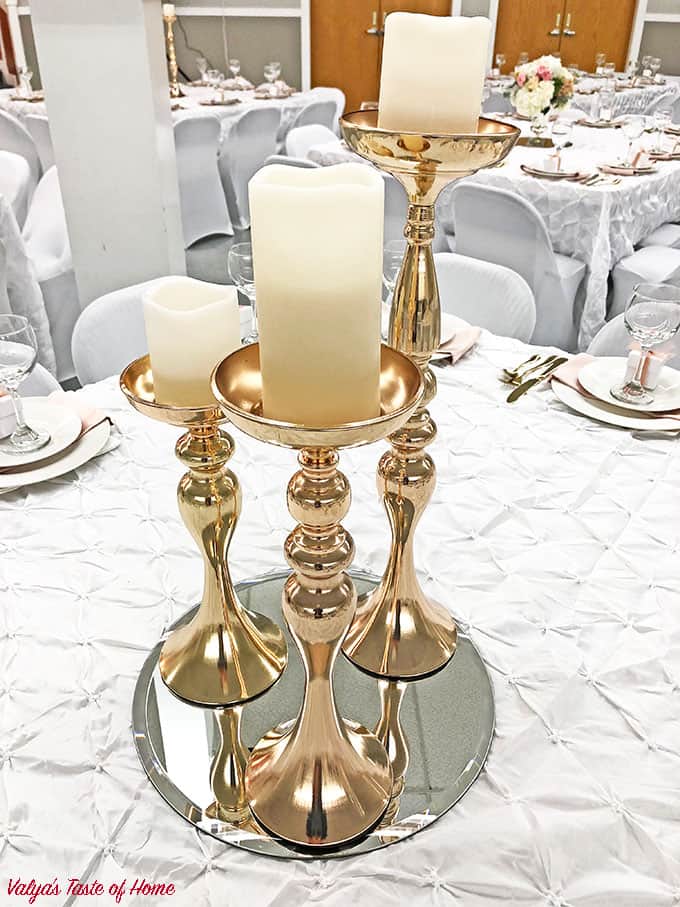 Decide on a SUIT and find a dream WEDDING DRESS. Elona took and advice from the past brides who said do not waste time going to bridal stores but head to Christians Bridal right away. She called them and they were able to squeeze her appointment in on top of their already booked schedule (since we were in Seattle and we are from Spokane which is the opposite side of the state).
You guys, their customer service is amazing! They asked Elona of how she liked her dress to be. After Elona described her dream dress and Christina said we have 5 similar dresses. So, she brings the first one, Elona puts it on. Then the second, then the third and so on. Then Elona goes "the first one is the one!" So, Elona got the dress that same day.
Christina's Bridal has two locations for your convince. Check them out on Instagram.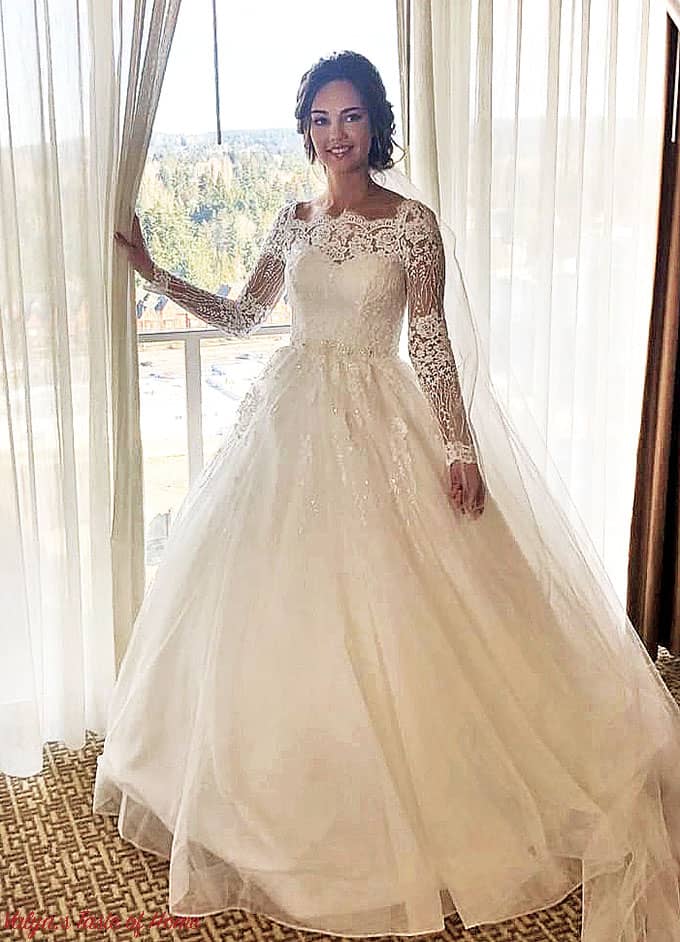 Order the WEDDING CAKE. Natasha from Natashas Sweets did the wedding cake (I assembled the cake in just under a minute). She did everything to ease our assembling experience. You just have to go and check her Instagram page and see her work of art. It's amazing! You can literally eat the screen!
But seriously, look at the cake details! The flowers on top are hand made out of fondant. How gorgeous! The inside of the cake was Elonas two different kinds of cakes "Spartak" and "Tiramisu". The cakes tasted phenomenal! Thank you, Natasha, for doing an amazing job!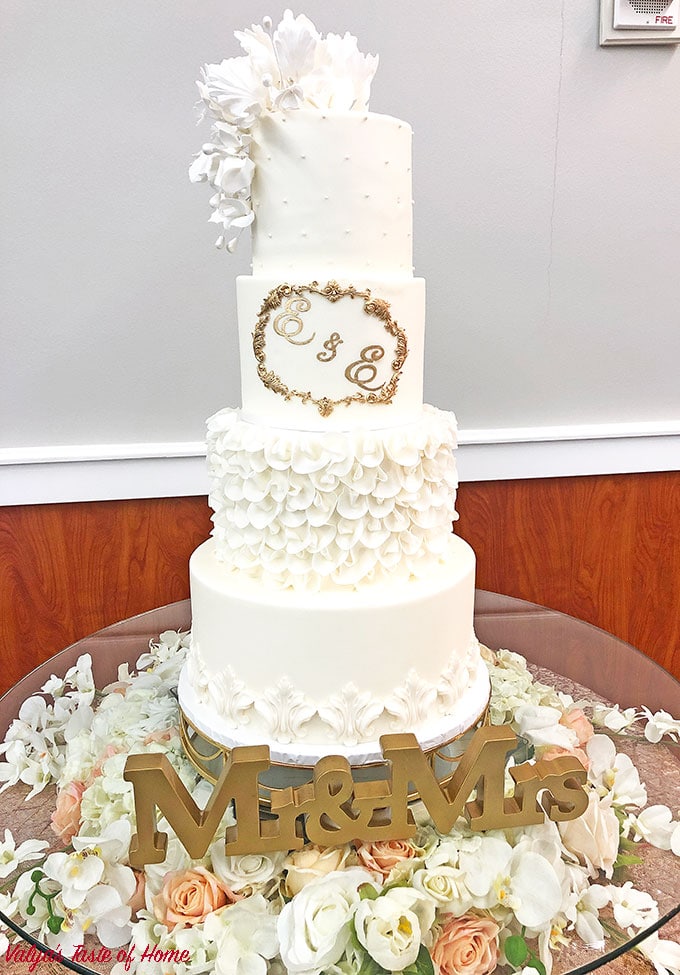 ORDER AND SEND OUT WEDDING INVITATIONS. There are many places you can order them, but we went with my very talented sister Galina, who is a web designer. She did an amazing job in every detail of the invitation. She is currently working for a company but in the process of designing her own website. For now, you check her Instagram and give her a follow for future web announcements. Engagement photo shoot credit to Ellie Koval Photography.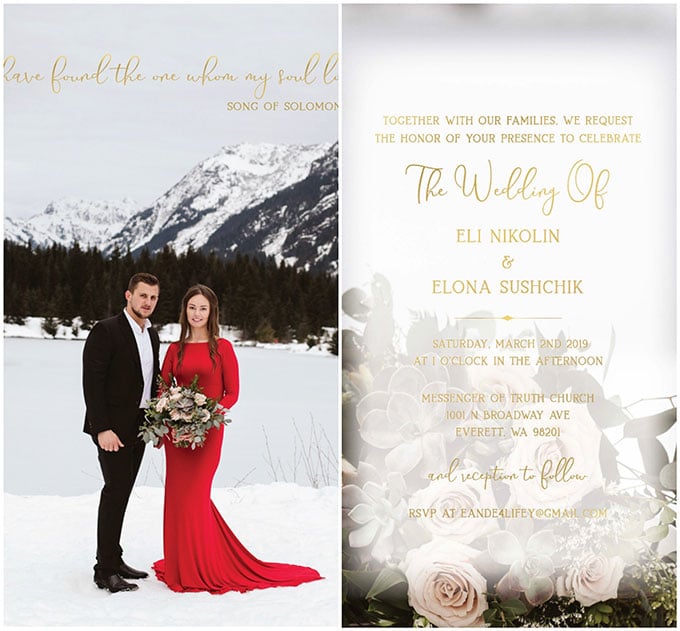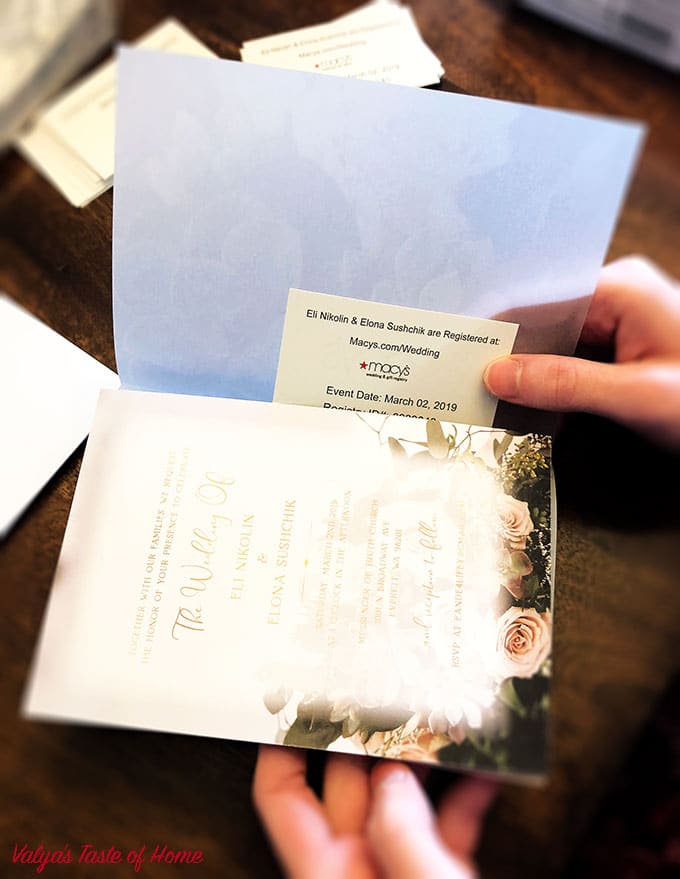 START A WEDDING REGISTRY. It's free; after you have your registries set up, link them to your social accounts, print out registry cards and include them with the wedding invitations, so guests have an easy way to find out where you're registered. Elona chose her favorite store Macy's.
PICK YOUR BRIDAl PARTY. This group of young people was so supportive, and you couldn't ask for a better group. Good job Angela, Elsa, Ivan, and Serg!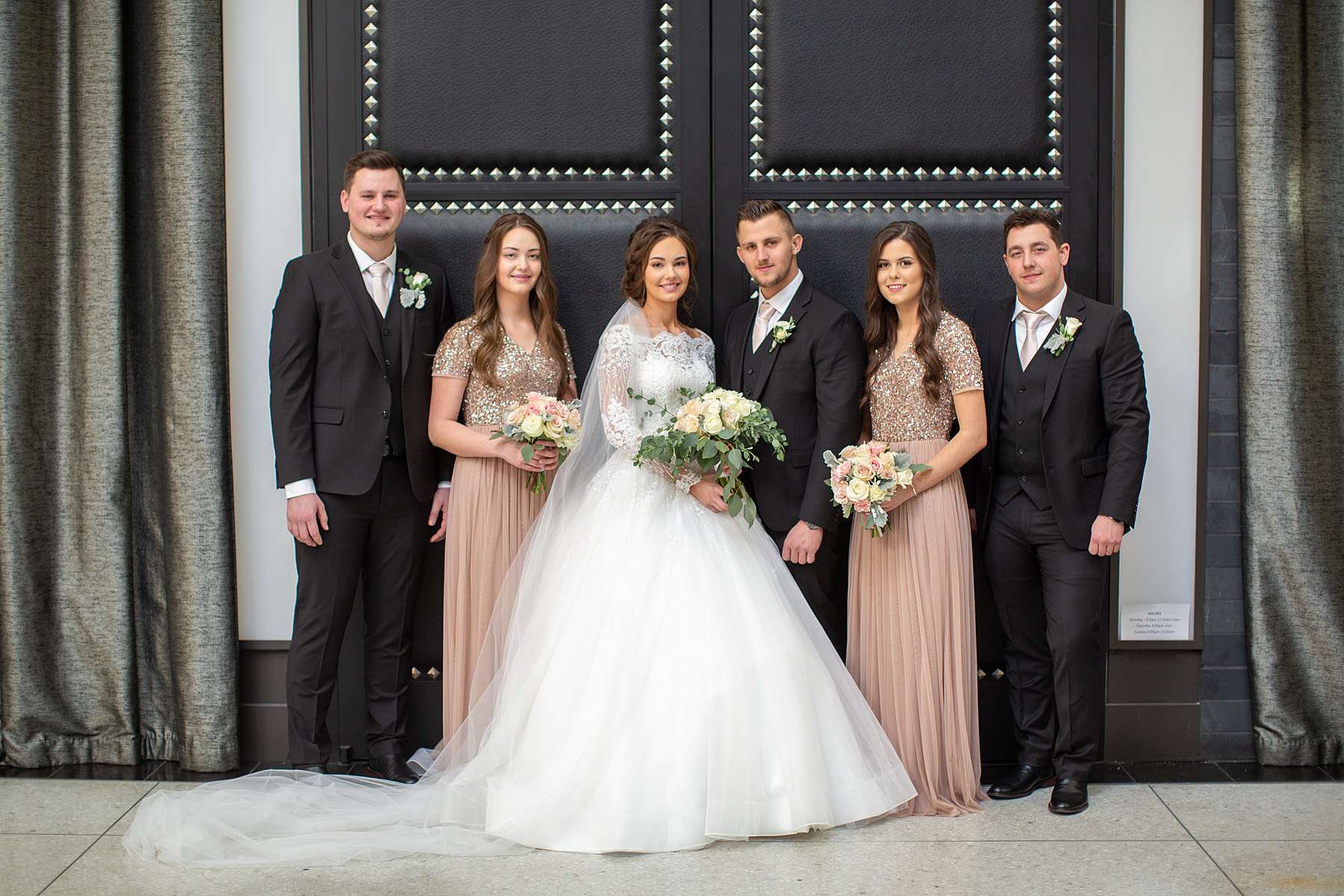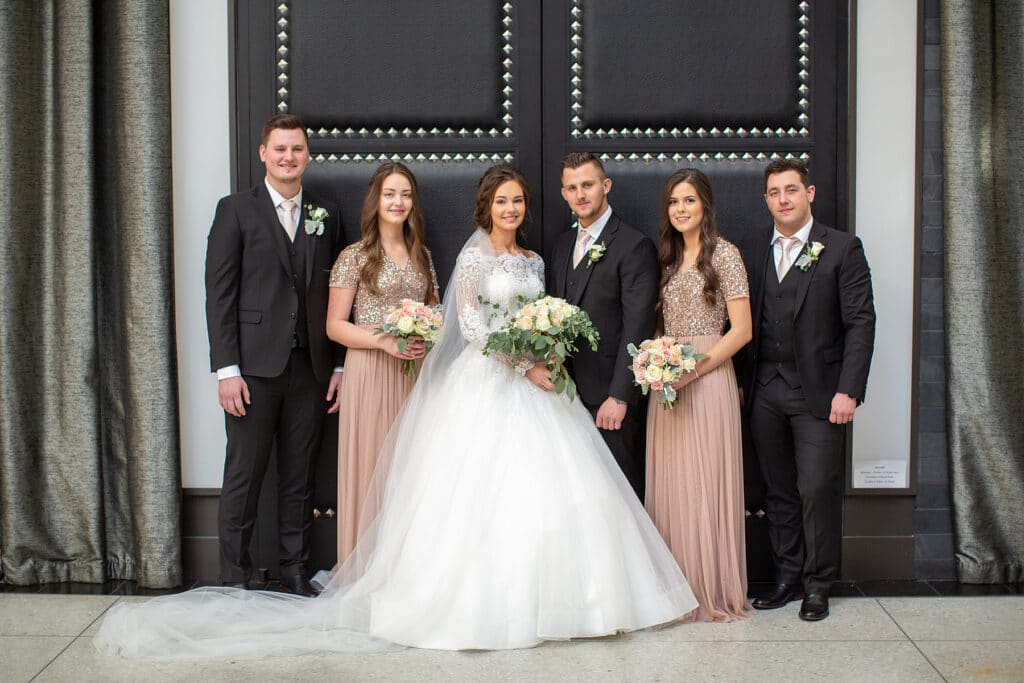 BOOK YOUR PHOTOGRAPHER AND VIDEOGRAPHER. Like Elona mentions in her Instagram post "Yesterday was a dream!" The wedding day passes by like a dream for sure. But the memories recorded by photographer and videographer will last a lifetime!
Choose HAIR STYLIST. Natalie form LUXURY MAKEUP AND HAIRSTYLE did an amazing job. I mean look at Elonas hair? (I will post a close-up picture of Elonas hairstyle later on).
BRIDESMAIDS DRESSES. Bridesmaids ordered their dresses from ASOS. This company has amazing customer service, free shipping, and easy return. They had to order multiple times to make sure the style and the size fit perfectly and their return policy was amazing!
WEDDING CATERING. You guys, the wedding food was A.M.A.Z.I.N.G! And that is coming from a person who deals with food all the time! You may contact this number (253)571-8554 (they don't have a website or social accounts yet) if you need catering done in the Seattle area. This lady was the manager of another wedding catering company and she decided to buy it from the owner. They are the BEST!
I just couldn't capture every dish there was on the table. The picture below shows just a few of them that was set up before the reception started.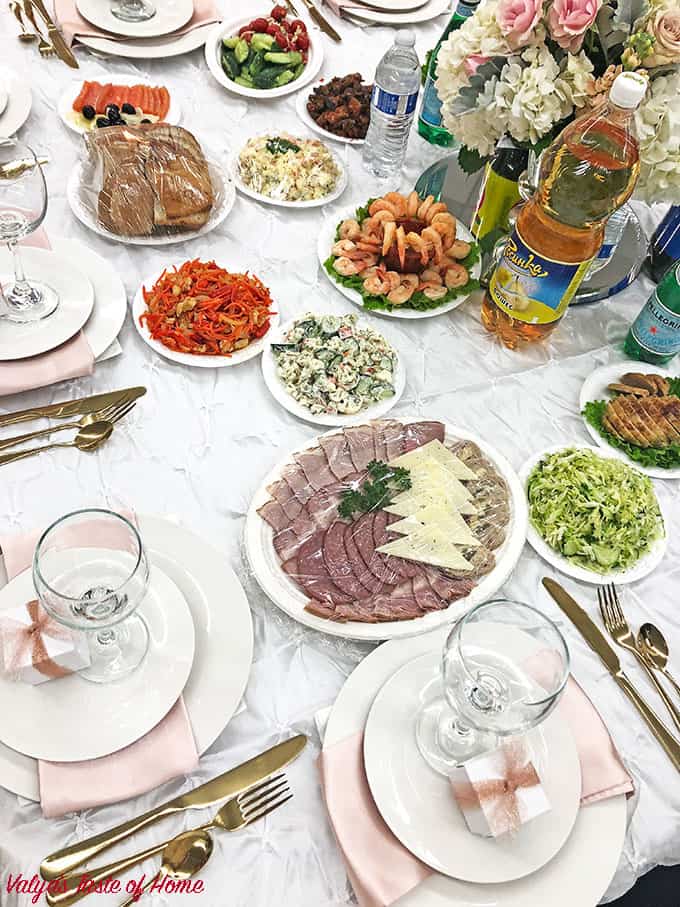 We, the groom's and the bride's side of the family were making desserts. The catering lady provided two different kinds of cakes "Markiza" and "Raffaello".
My girls and I made: Cream Horns, Cream Puffs, Edible Baskets, Mini Resin Muffins, Golden White Oreo Truffles, Waffle Cakes, Hedgehog Cookies, Chocolate Pistachio Meringue Cookies, Cherry Candies, Peaches Cookies, Mushrooms Cookies, Pressed Cookies.
And please don't mind my tired face, honestly I was really tired :/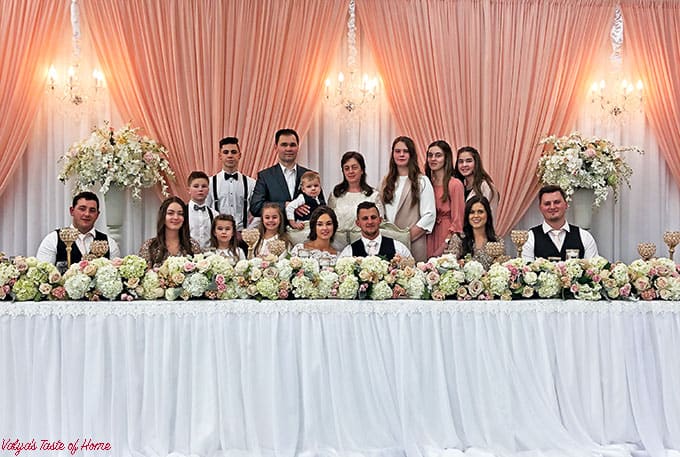 I hope you find this post helpful in planning your dream wedding. This post contains no affiliate links, just great resources we used, loved and recommend.
Most of the photos were taken with my iPhone or collected from others. I will update this post later on with professional photos once they're ready, so you can glance at them again. You will be notify of an update on my social media account. Stayed tuned!
Thank you for taking your time reading this post! 🙂