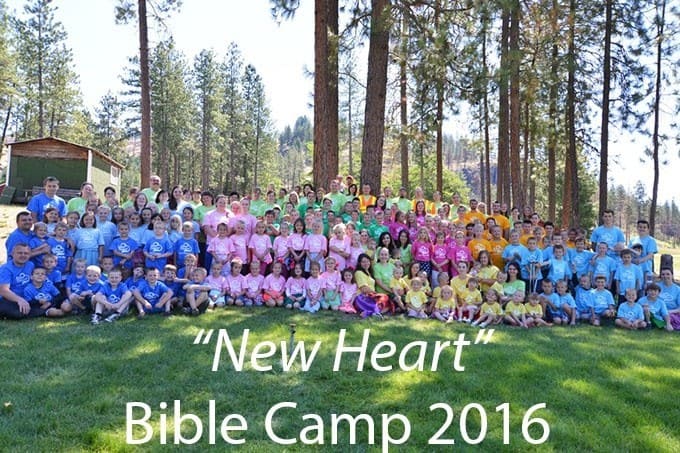 The cover photo is credited to our awesome photographer Valeriy K.
"New Heart" Bible Camp 2016 was a success! So much prep was done to make these days fun and memorable for the kids and everyone else! In the kitchen had 10 cooks, 2 dessert bakers, and 2 washing dishes super-women!
We all loved how the kitchen set up at the Fruitland Bible Campsite. There were separate corners for washing dishing area, cooking, and baking areas so that neither were intrusive in each other's way. This really helped the efficiency of all the workers. Angelica and I were responsible for all dessert. We spent a lot of time in our little baking corner, but it was very fun and the time flew by fast, although we baked huge and time-consuming portions. Read on to see some of the things we baked....
On our first day, Angelica and I baked lots of these delicious "Heart" shaped cutout cookies for lunch to represent the camps theme "New Heart." The cookies were cute and delicious, the kids enjoyed them.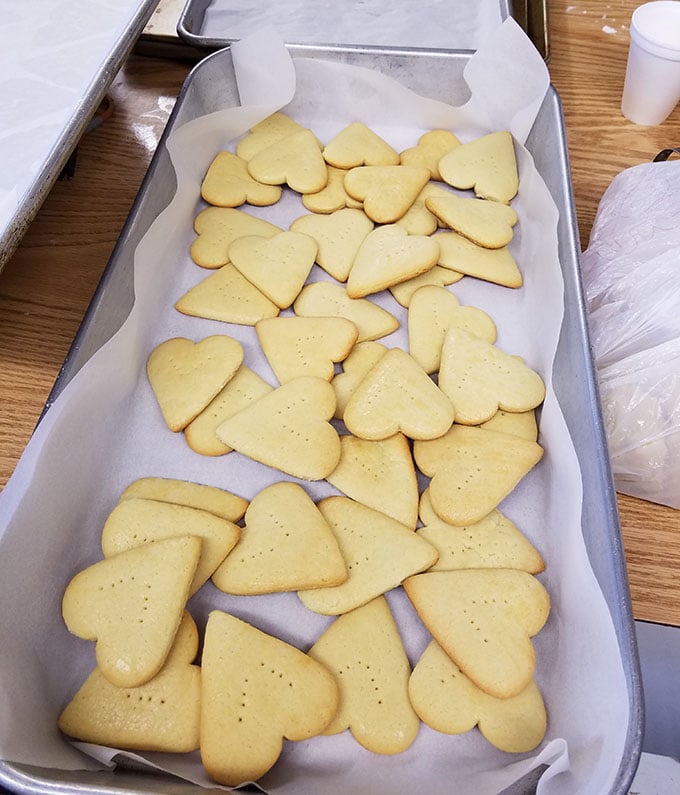 Our friendly and fun kitchen TEAM!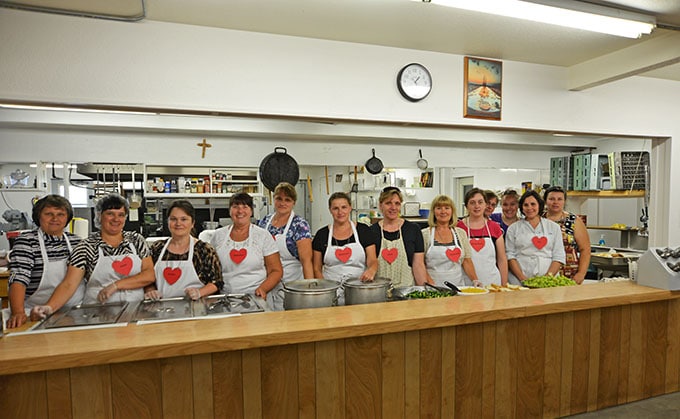 First meal at camp. I loved the serving trays; so much room for food, and easy for the kids to carry without dropping or losing their food. They were somewhat of antiques too, older than the cooks! We served Creamy Mashed Potatoes, BBQ Chicken, Marinated Cucumbers Salad, French bread, fruit, Cutout Cookies and Mint Glazed Cookies for dessert.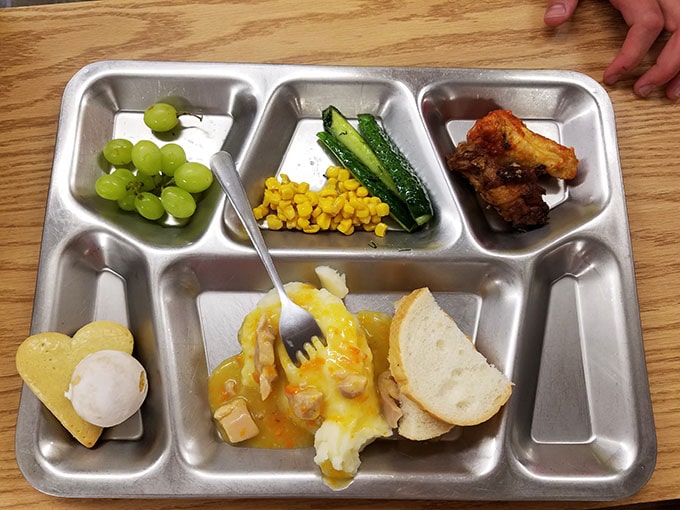 For after dinner dessert we baked Cinnamon Rolls. I have never baked in commercial ovens, especially gas burning,  so it took a little time to get used to them.
It also took us a while to use up all this dough! Lol. I've never made that much yeast dough at once, so it was pretty fun to work with.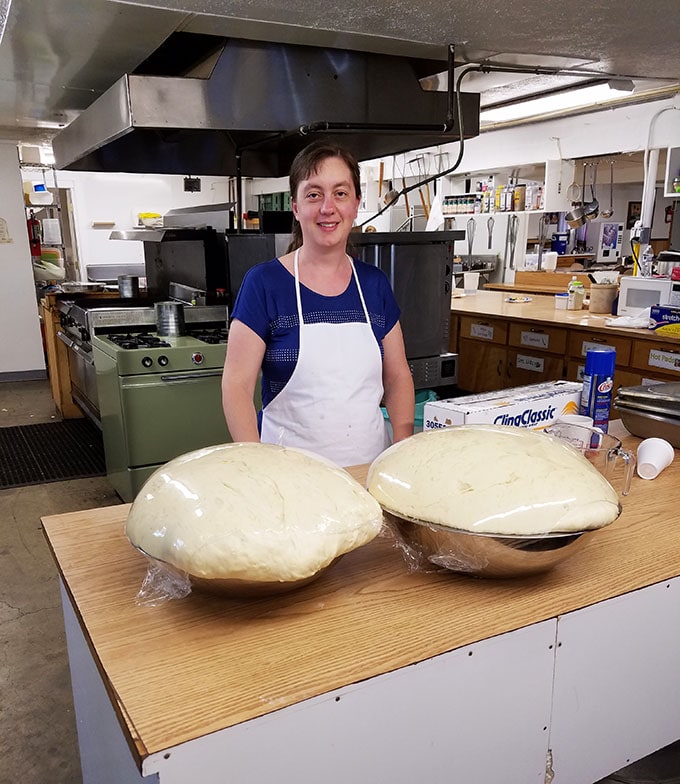 This commercial mixer was a huge help to make and knead this much dough.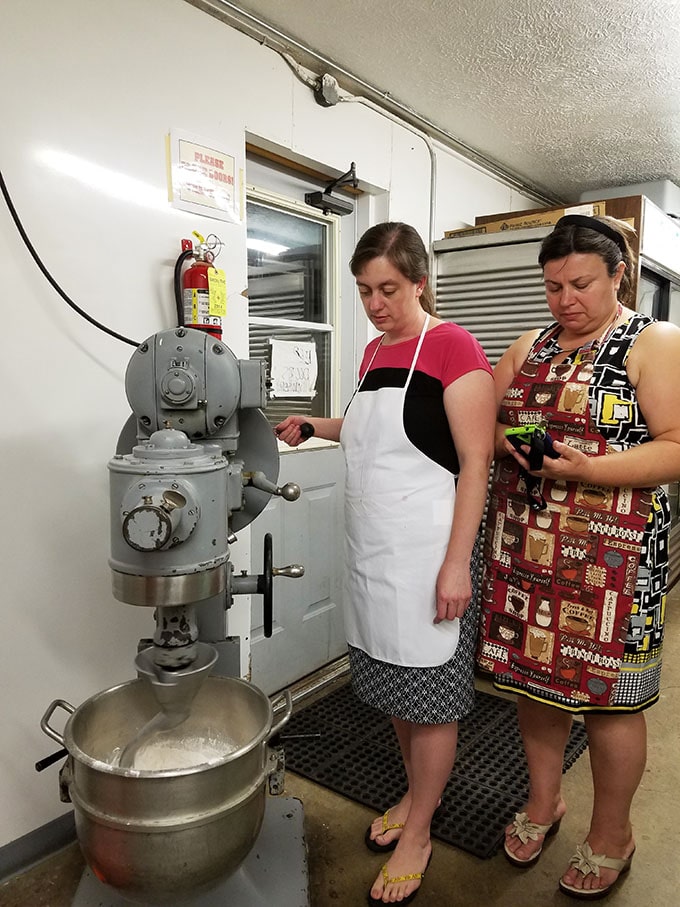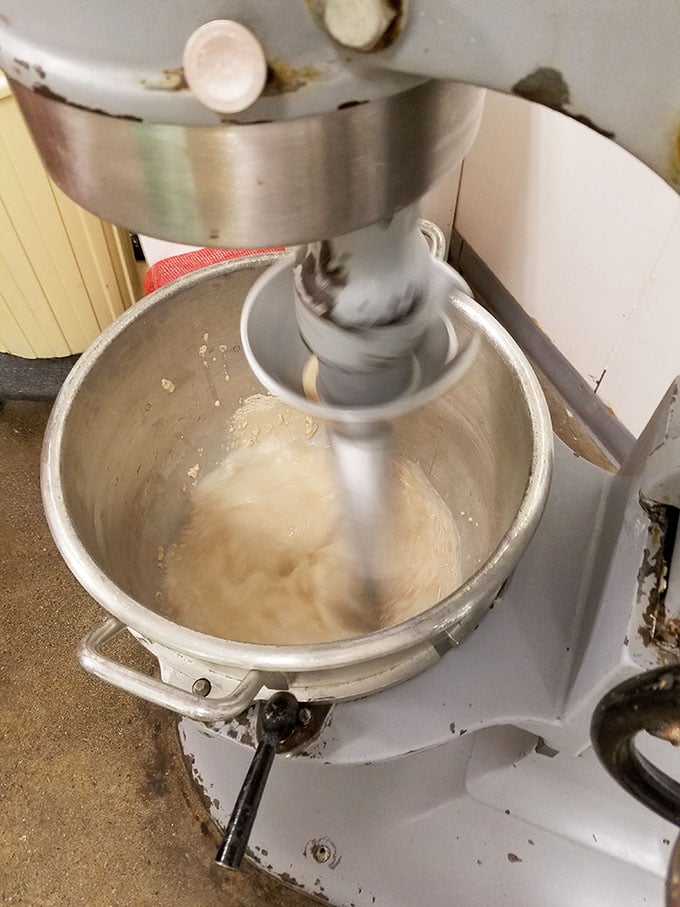 On Day 2,  I baked M&M cookies for after dinner dessert and helped Angelica bake all these goodies to be served with the next day's lunch.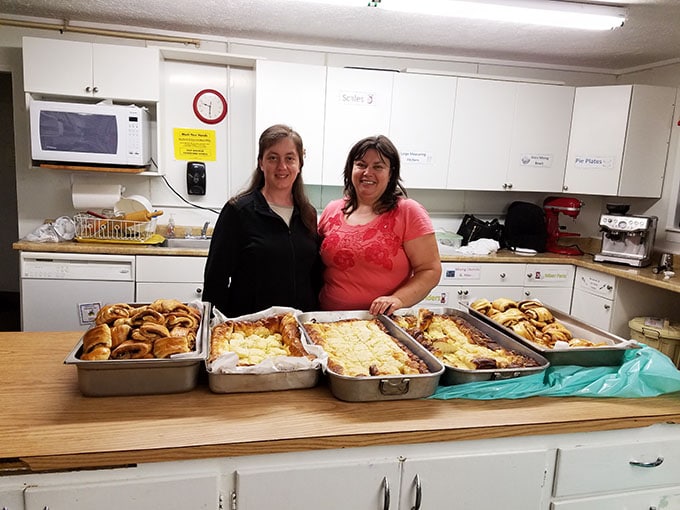 Day 3, it was Strawberry Banana Coffee Cake, for after dinner dessert.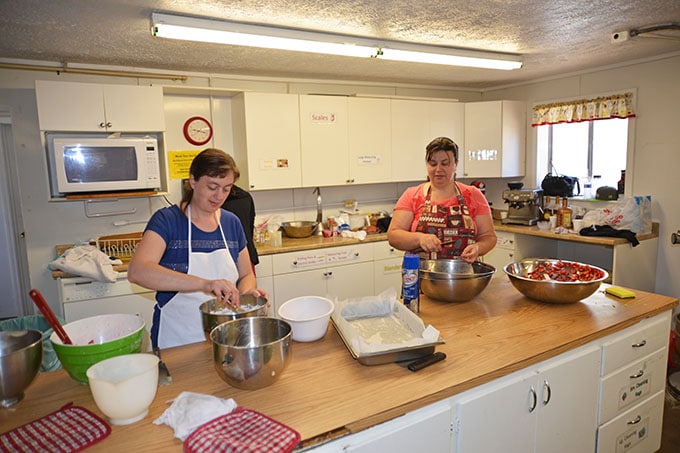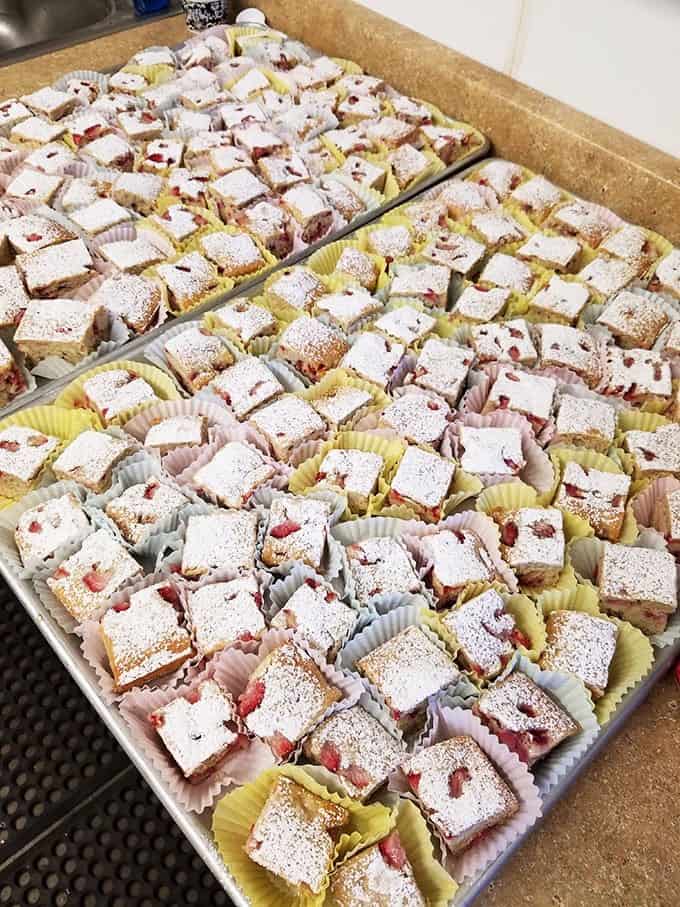 After lunch on Day 3, I dove into making these little "Clusters" treats to serve with lunch on Day 4. (Except I skipped the dried cranberries this time because not all kids like them.) Kids loved these Clusters so much. Many kids got seconds and some came for thirds of this delicious treat.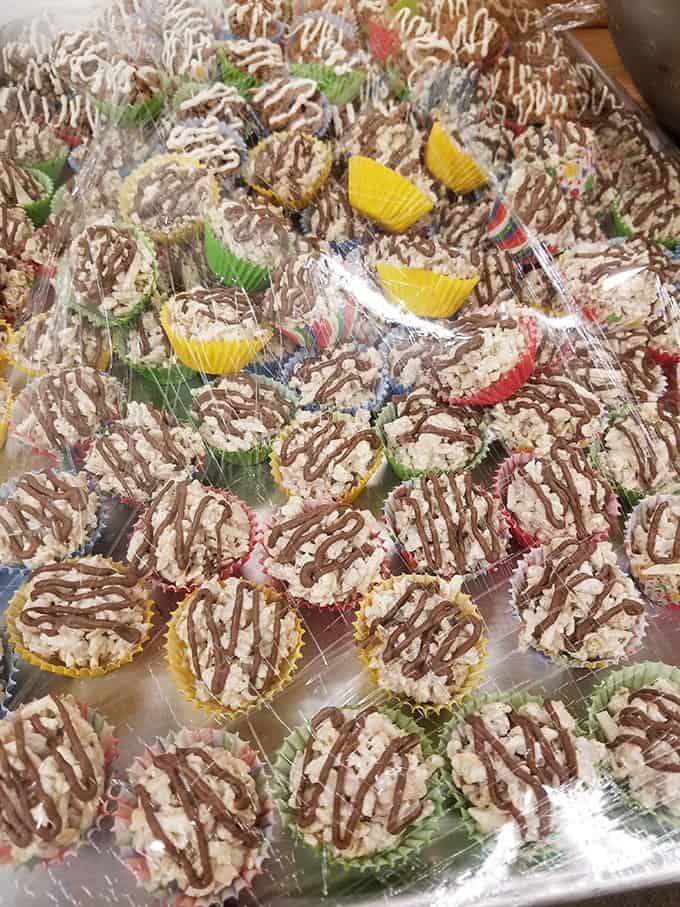 On day 4, I baked Soft and Chewy Chocolate Chip Cookies. I used a small ice cream scoop to scoop dough and place it on parchment paper lined baking sheets, and they turned out so cute. Near perfect round shapes. Same story with these too, they made three rounds in the cafeteria. I was glad, I baked more than plenty for everyone, even had some left for all the cooks to enjoy.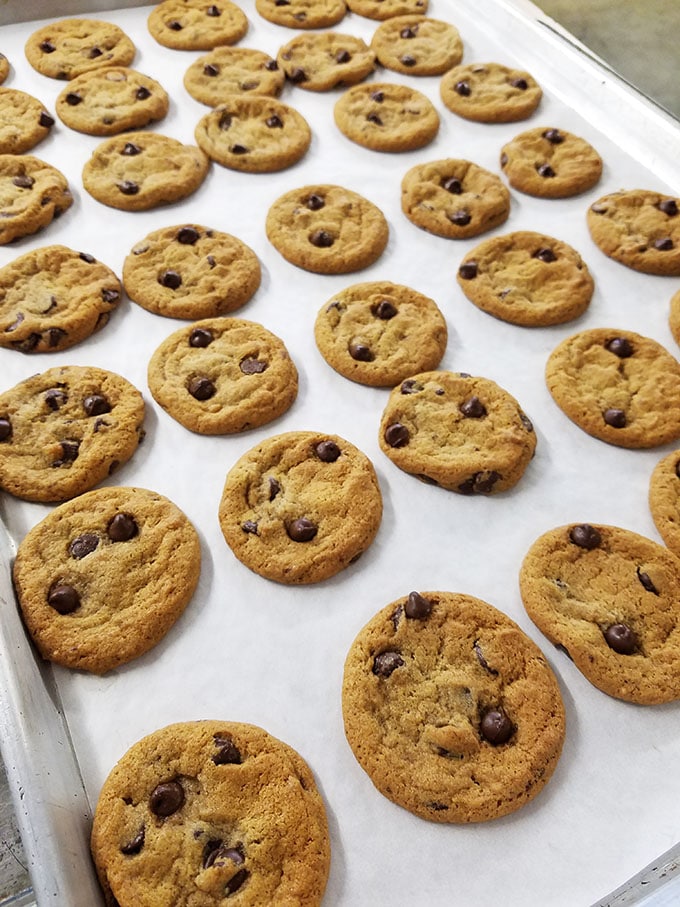 My kiddos at camp. The kids also stayed busy all day long with different activities each day. They had so much fun, no one wanted to go home! Kids kept asking to extend the camp days for the whole week. 🙂