Where are you on your New Year's resolutions? Losing weight shows up on many people's to do lists this time of year, including mine. It's a resolution most of those people do not enjoy, but it does not have to be a drag that most programs seem to be. My plan for this goal is one that feels like a breeze and not too time constricted, hence the appearance of the topic later than may be expected.
I'm asked by many readers of my blog and people around me to share the diet I have been using for over 10 years because it is apparently very effective. At first I felt a little funny about sharing a diet. After all, I am a food blogger, it must be against some food blogger's code; decreasing food intake, right? Well, I wouldn't do it if it weren't a good thing.
Another reason I hesitated posting this is because of an excerpt from the book (my diet is from) that I do not agree or believe in called "Implosion Therapy," which are short self-hypnosis therapy scripts. Within my Christian faith, it is not something we support or condone and I would like to be straight with that. The rest of the information is very sensible diet information.
There are multiple delicious high-carbohydrate recipes on the blog, but there is nothing wrong with taking a break from regular food intake for a couple of weeks or a month, then back to making and enjoying all those delicious recipes as long as you watch your portions and exercise. Most recipes on my blog can be divided into small freezing portions to enjoy over an extended period of time.
You would not regain weight if you make true efforts to maintain it in the proper way. I have experienced it. I usually do not regain the weight back because I follow the eating schedule, which I will share later. Not to make each post extremely long, yet give you enough for success, I will be breaking it up into "Parts."
Instant Weight Loss: Lose 10 Pounds in 10 Days & Keep it Off! is an amazing book written by Dr. Bill Nagler, M.D., and a weight loss specialist. The particular diet I will be referring to is not meant for long term weight loss (although possible), but a quick solution allowing you to lose a bunch of weight in a rush.
The 10 Pounds in 10 Days Diet is classified as a crash diet due to its low carbohydrate content. My experience with it, however, is quite different than the grueling term implies. I am very sensitive and feel changes in my body intensely, so I've shied away from it for some time. Eventually, my reluctance of trying it out was overcome when I saw the quick results of a family member that had casually purchased this book on the fly.
However, when I brought myself to try it, I experienced the opposite of the tiring and difficult temporary sensations I prepared myself for. There were greatly fewer bouts of hunger than I had expected, and I felt light and energetic (more than I felt in a long time) during and after the diet ended. I can say I began to feel strong again.
The sluggish feelings that I too often struggled with began to dissipate and I began to feel vibrant. The longer I went, the more I felt cleansed, and refreshed. I began thinking this feels more like a cleansing and detoxifying diet than a weight loss diet. It is good to rid your body of much of the chemical-ridden foods that we too often load up on. But I was convinced it felt like both because the pounds were melting off quickly. It was noticeable in everything I wore.
Soon I was shopping in my own closet; wearing again what I hadn't worn in a while, but really wanted to. Having read the book, I knew the long term of this exhilarating success was not permanent. You know, from experience that when you lose weight, it is very likely that you're going to gain every once back. And you probably think that is a very bad thing. I disagree. says Nagler (2004).
The fact that you can lose weight is a good thing. If you can do it once, you can do it two or three times. Unless you want to radically change your lifestyle, the only way you can keep weight off is to go on and off diets. Just make sure that the diets are safe, protein sufficient and effective. My diets are all of these things. You can lose weight on my crash diets, keep it off for a while, and then go back and lose the weight again. And again and again. (Dr. Nagler, 2004)
Since it's nearly impossible to permanently change your diet, as the doctor honestly states, I felt confident that I have found a very effective and simple diet to go on again and again as needed or wanted for reasons more than just to lose pounds, but to feel great!
By reading his book you get much useful information and a better understanding about how this type of diet works. This is the only diet that has worked this well and at the same time felt this good for me. Not only me, but my sisters, cousins, relatives, even my older daughters briefly "enjoy" being on this diet and its aftermath. Initially, it is not easy to stick to but it is doable and worth it. I am not the type of a person who will stand long, dragged out diets (even though their results last longer), so this diet suit me perfectly. It's quick, effective, and rejuvenating. As well as for many of you, when I am on a diet, I have to see results! With this diet, you will definitely see incredible and exciting results.
How Long Can You Be On a Crash diet?
Most of Dr. Nagler's patients stay on this diet program anywhere from three days (to drop a quick five pounds) to three to four weeks (to drop a quick 15 – 20 pounds). Dr. Nagler does not recommend going on a crash diet for much more than two month at a time, even under medical supervision. Dieting is a hard work, and you need to give yourself a break. Take a week or two off after a month of dieting if you still have weight you want to lose. (Nagler, 2004) Your body is going through tough changes, give it some time off after a while of hard work.
How Do You Stick to This Diet?
Why does losing weight have to be such a chore? First, try to consider that just that fact alone may be propagated and not the case. After a few days on a diet, you may need some help to stay motivated. Don't go back to the beginning, just take it from there. You're allowed to be humans. Right? The problem is that knowing that you need to lose weight isn't the same thing as being motivated in doing so. Temptation is always going to be there for you. It's easy to fall off the wagon and very hard and almost impossible for you to lose weight if you're constantly cheating.
I mean you're very motivated to lose weight and been doing really good for three day staying on a crash diet. Box of Krispy Kreme donuts appears at your house at breakfast and you just had a half of it (not to feel very guilty about eating a whole) but you still went off the plan. And then the next day you made really good homemade pizza for your family and you just had quarter of a slice, you just couldn't resist it! Oh, I know how tough that is.
It's so hard to be on a diet especially if you constantly cooking for your family. The fact this diet is so short term and so effective is a great motivator for me. Tell yourself along the lines of, "The half of this donut (that you can have any other time) will set you back greatly, because this diet is so short, or propel your success greatly by avoiding it." Be very honest and strict with yourself. Keep reminding yourself it's not permanent, but contrast, but rather very short term. You can stick it out. Then, get busy with something else. But whatever you do, don't give up because it takes any kind of time to get there, the time will pass anyway! Where will you be?
Overweight people have high insulin levels, which makes it hard to control appetite. When your insulin level is high, you overeat. The more you overeat, the higher your insulin level goes. And over time, rising insulin levels can affect body chemistry to such a degree that it can become extremely difficult to lose weight. The secret to losing weight is to eat less food than your body needs.(Nagler, 2004) EATING LESS (for a short time) IS OK!
Ketosis: The Fat Burning Stage
What is ketosis? Ketogenic Diets are very low carbohydrate diets. Ketosis is the process of dissolving fat and breaking it down into ketones, which are released through the breath and the urine. In ketosis, you are using fat for body fuel instead of sugar. The way to get into ketosis is to eat protein and to eliminate carbohydrates (starches and sweets) from your diet. (Nagler, 2004)
Using sugar or carbohydrates for fuel elevates your insulin level as I quoted above. Insulin converts excess carbohydrates into fat. IF you have a tendency to eat too many carbohydrates, guess what happens? Your body makes more fat tissue out of it, which makes you gain weight. As you decrease carbohydrates in your diet, your insulin level drops. On a low-carbohydrate or ketogenic diet, insulin levels are low enough so that fat is burned and not stored.
When the body is in the low-carb state long enough, the body has no choice but to pull from the hoarded stock we so passionately, at times, despise. Your body burns stored fat as fuel for energy instead of carbohydrates from the food you intake. To be in ketosis, most people's carbohydrate intake needs to be between 10 – 20 grams. In general, lean meat, chicken, fish some cheese have zero carbohydrates.
Grains, either whole or processed, have a very high carbohydrate count. Vegetables vary in their carbohydrate count. Sweet vegetables such a carrots and corn have high carbohydrate count while watery, leafy vegetables like lettuce and spinach have low amount of carbohydrates. Some fruit are worse than others. For example, grapes are high and strawberries are low. For the duration of this diet, however, you can only have one fruit, the mighty grapefruit - superfruit.
The more grams of carbohydrate your body takes in, the slower your weight loss. If you're not careful and your carbohydrates go much above 20 grams per day, most people will go out of ketosis and are not in an efficient fat-burning state.
The weight loss from a ketogenic diet is primarily fat tissue stored in the abdomen, waist, hips and thighs. Non-ketogenic diets, on the other hand, tend to be protein deficient and can result in a loss of normal essential muscle tissue. Muscle loss tends to create a pale, shallow appearance of the face and neck, and can produce symptoms of malnutrition such as hunger, fatigue, dizziness, lightheadedness, dehydration, lethargy, irritability and mild depression. Dieters on non-ketogenic diets often complain of losing weight from the wrong areas, too.
Being in ketogenic diets gives you a metabolic advantage. Studies have shown that calorie-for-calorie, you will lose weight faster on a ketogenic diet than on any other type of weight-loss programs. (Nagler, 2004) In most areas that you don't want to see volume loss, you may add weight-bearing exercises to maintain muscle mass and tone, as it continually receives protein to help rebuild. The last but not least topic on "Crash Diet – Instant Weigh Loss Part I" we will talk about setpoints.
Metabolic Setpoints: Your Fat-Regulating System.
A ketogenic diet can also help to lower Metabolic Setpoints. Metabolic Setpoint is the weight your body is genetically programmed to weigh. Your level of body fatness, just like your body temperature and blood sugar, is kept with a tight range. Any attempts to fall below or rise above that setpoint significantly can be met with resistance. Let's say you weigh 160 pounds and you diet your way down to 130 pounds.
Although you are 30 pounds lighter than when you started your diet, you still experience the hunger you had at 160 pounds. So any time your willpower fades or you are stressed you eat and eat until you eventually get back up to 160 pounds. The reason that you regained weight is that 160 pounds is your setpoint. Your setpoint is genetically predetermined. It is the amount of weight that your body is physiologically programmed to weigh. Most people in the same family are shaped the same way. They all carry the same weight for their height and bone-structure. This is your genetically determined setpoints. Your setpoints control how hungry you are, how much you want to eat and how much you weigh.
To determine where your weight falls into relation to your setpoint, ask yourself the following questions:
• At what weight does my body seem most "comfortable"? This isn't necessarily your ideal weight.
• Is there a particular weight my body tends to climb to after weight loss? If so, what is it?
• What is the most I have ever weighed?
The answers to these questions should give you a good indication of what your setpoint is. While the natural tendency is for people to lose weight and gain is back, there are ways to lower your setpoint. The secret is to weight cycle down to your desired weight when you want to. (Nagler, 2004)
How to Lower Your Setpoints
There are two ways of lowering your setpoint to lose weight. Ketogenic diet and/or exercise. I recommend both.(Nagler, 2004)
Step 1: Diet
You eat less and experience less hunger and. As a result of lowering your setpoint, decrease the percentage of fat that your body is carrying. An important element of the diet is drinking water. Drinking water is essential. You need to drink enough water (128 oz. a day) to allow your kidneys to dispose of waste products through urine.
The reason my crash diets work is that you lose weight fast, which keeps you motivated, so you stay on your diet until you reach your goal. You see the result right away and are less likely to lose interest and cheat. On average, you can lose 5 – 10 pounds your first week and 10 – 20 pounds every month. (Nagler, 2004) This is very true. I have experienced that. The light feeling, lots of energy are really missed after I stop this diet. The only negative thing I would say that I don't like about this diet is often having to seek out the powder room. The rest of the experience is very positive.
Step 2: Exercise
The more you exercise the more calories you burn. The more calories you burn, the faster you lose weight. In term of resetting your setpoint, exercise is essential. Weight training helps change your body composition by building lean muscle tissue and cardiovascular training help teach your body to use oxygen more efficiently and regular exercise lowers your setpoints. If you cut down on food intake and exercise, fat-burning increased even more and you lose weight even faster.
If you continue to exercise after you have reached your goal, you can eat more than you used to on the diet without gaining weight. The problem is that many people don't like physical activity. I recommend that you start exercising slowly, so you get into the habit of moving every day. For every mile you walk, you burn 100 calories. Remember, it doesn't matter how quickly you cover the mile in terms of establishing a habit. The distance covered is the key. (Nagler, 2004) Exercise goes even further, in decreasing those inches on your waist, during this program than the diet alone.
As always, keep safety in mind first. I have to give you this legal health disclaimer: This post is to provide good and practical information, for healthy people only, in their weight loss efforts, but it is more of a customer's testimony than anything else. You must have no pre-existing medical condition and should consult your doctor before starting this or any diet or exercise program. I am not a physician, registered dietitian or medical adviser and will not hold any responsibility surrounding your decision in this or any other life regime change. It is between you and your doctor to determine if this diet is right and/or safe for you. Therefore, if you implement this or any diet or exercise information, you are doing so at your own risk. By using information in this post, you agree to these terms. Also important to remember: diet and exercise effects everyone differently, I cannot guarantee any personal results. I respect your safety and wellbeing first and foremost; please be responsible, safe and healthy.
Weight Loss Diet – Diet Rules Part II to follow. Stayed tuned!
5

- Instant Weight Loss Books Giveaway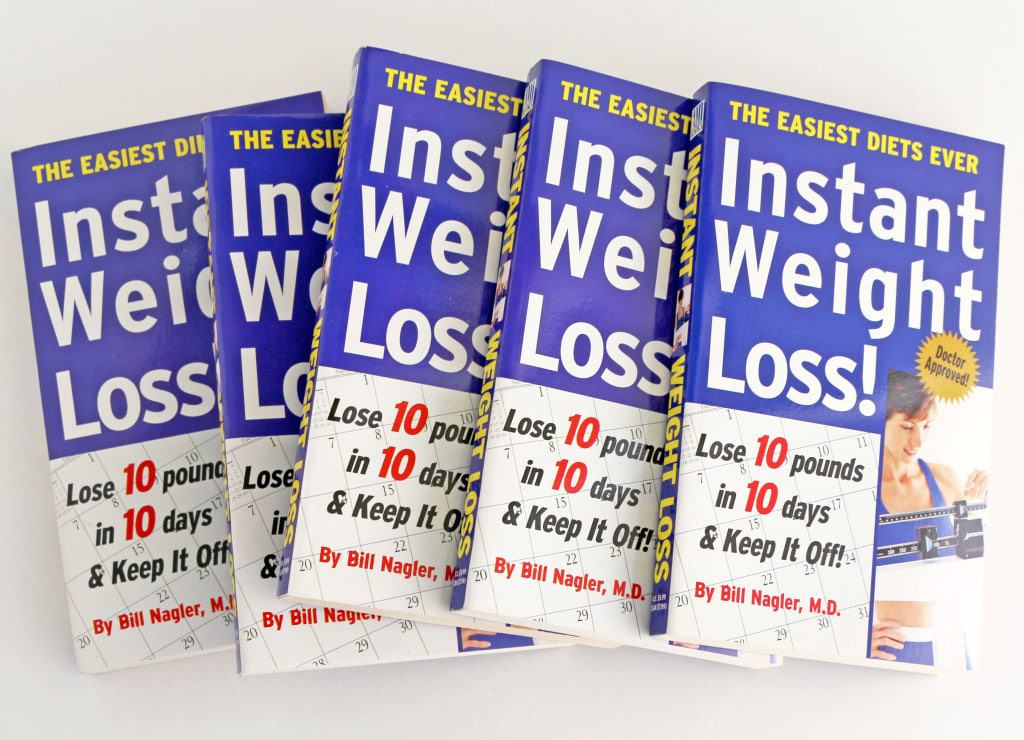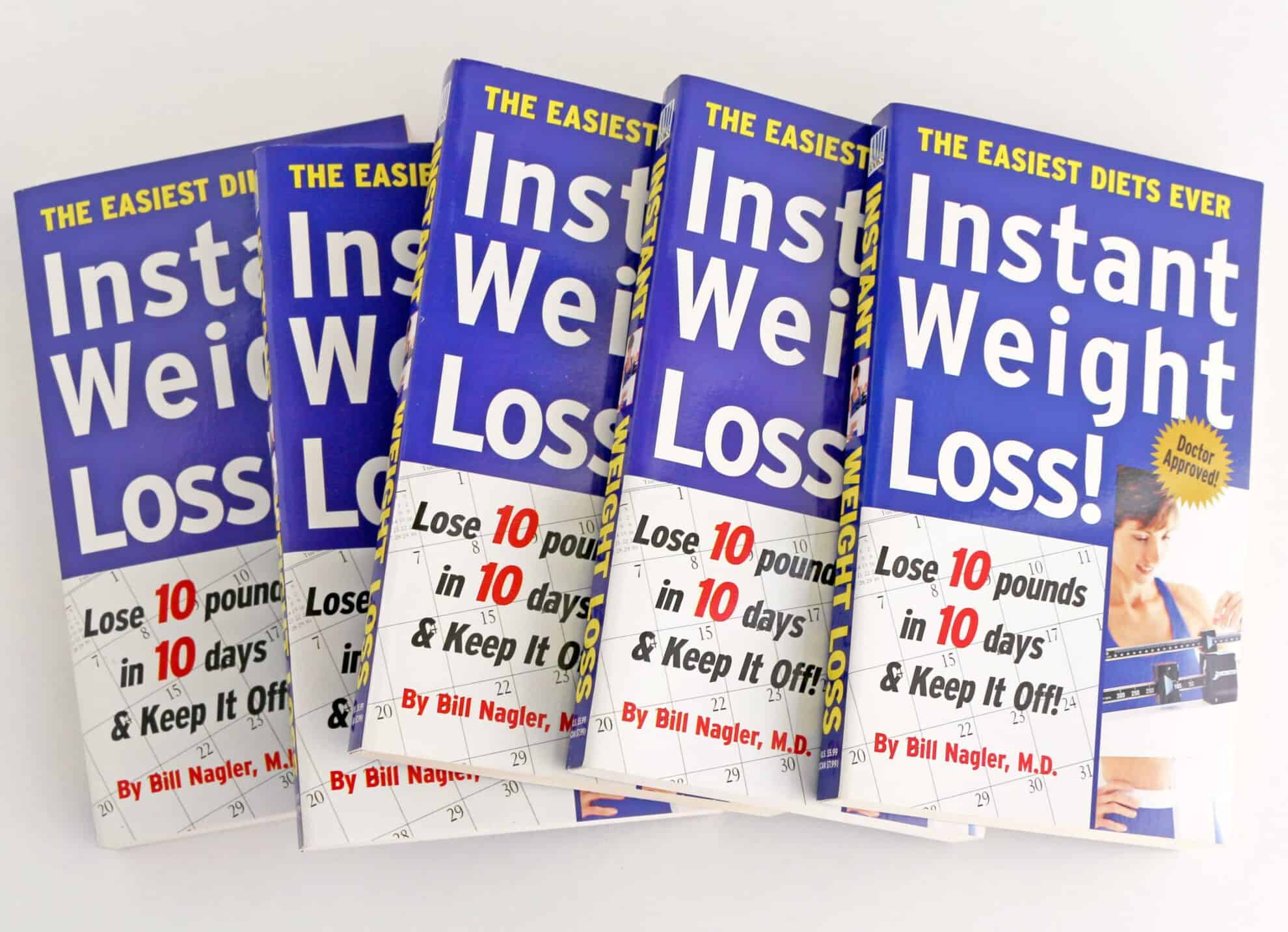 Giveaway Rules:
1. This Giveaway is open from February 16, 206 to February 29, 2016.
2. Must be 18 years old or older to participate.
3. This Giveaway is open to anyone Worldwide.
4. To enter the Giveaway, follow the instructions in the Rafflecopter widget below.
5. There will be FIVE winners selected at random via Rafflecopter. The winner will be notified by email and will have 48 hours to reply. If I don't hear back from a winner in specified time, another winner will be selected at random. Selected winner will be verified for proper entry.
Congratulation to Lyuda, Larisa G, Valentina C, Luba, and Alona O on winning "Instant Weigh Loss" written by Dr. Bill Nagler
This is not a sponsored post.