Our big family is getting bigger!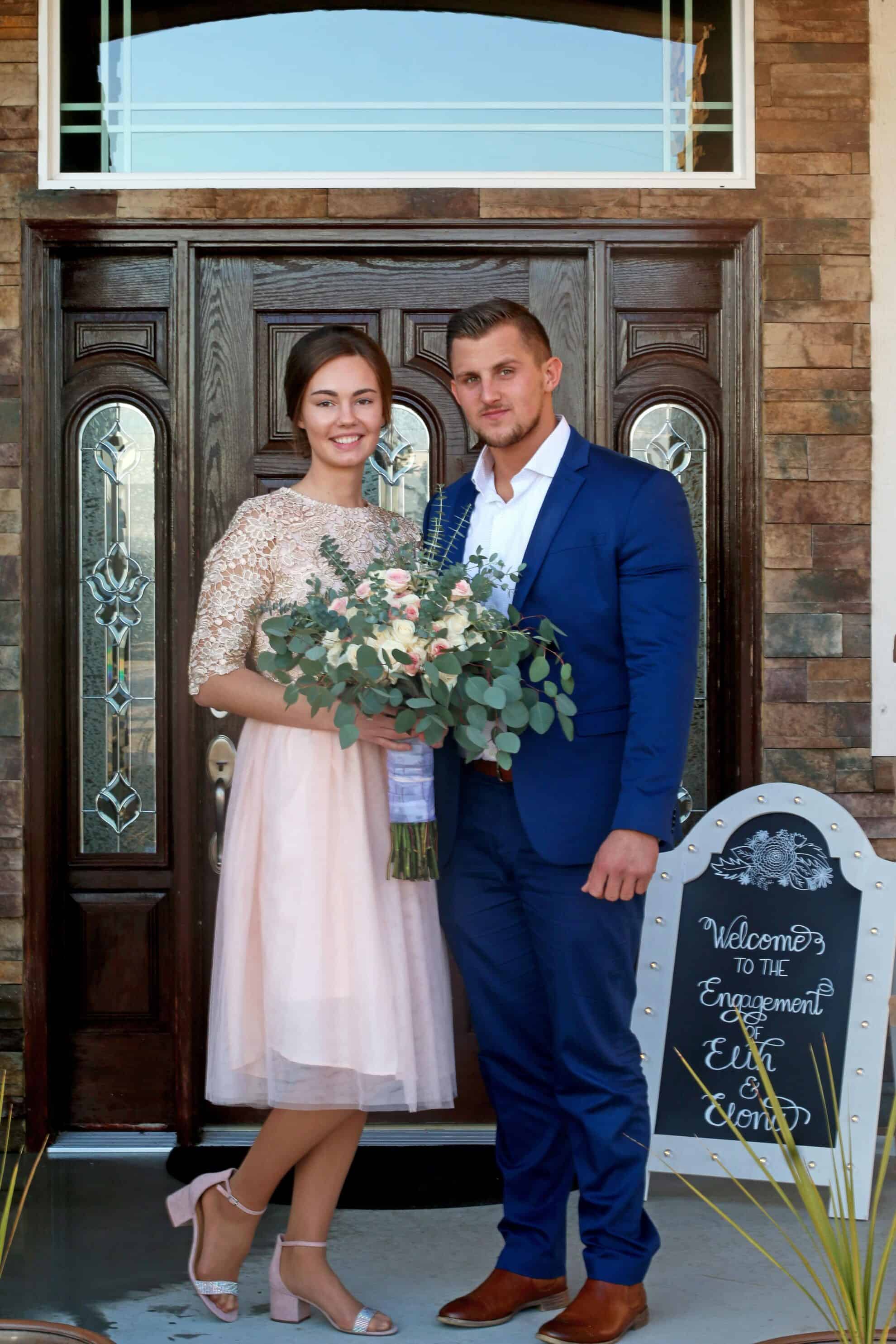 I cannot believe that I'm even saying this! I don't even know where the time went, and our kids are growing up so fast like "yeast in dough". Oh, but the reality is real! That's a span of life! We get older and our kids are growing up older as well.
Meet our new son! Eli is a fiancé to our first-born daughter Elona. He is an amazing, kind and God-fearing young man. He's a hard worker and a business owner of PRODUCT AIR – Heating and Cooling company (so if you reside on the Western side of Washington state area, you can contact him for your heating and cooling needs at productairandc@gmail.com).
The calligraphy writing on the welcome board was done by Crafty Peach (give her a follow), she's awesome!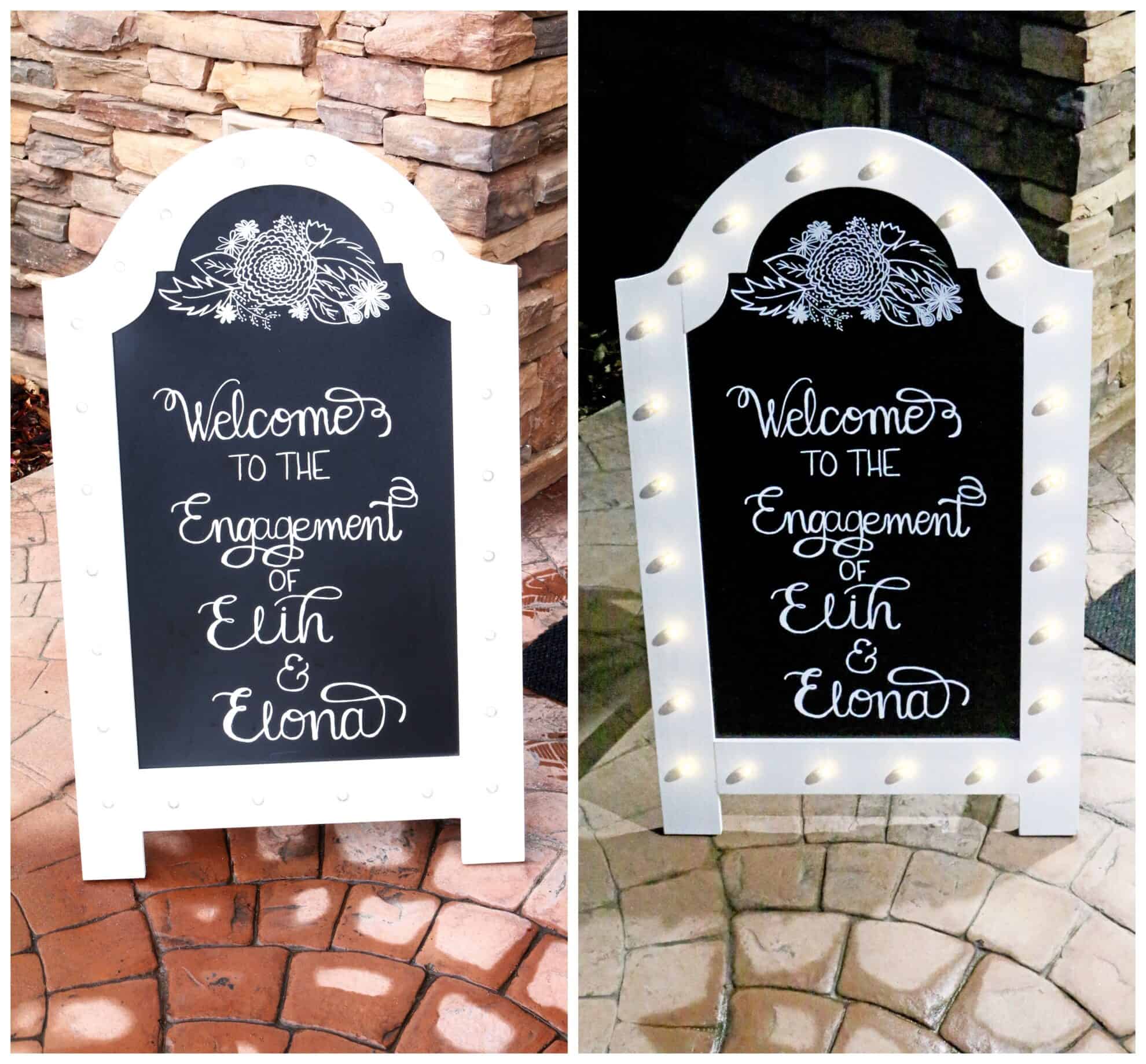 My amazing cousin Taya let us use some of her party decorations. She's a creative wedding and party decorator in the Western Washington area.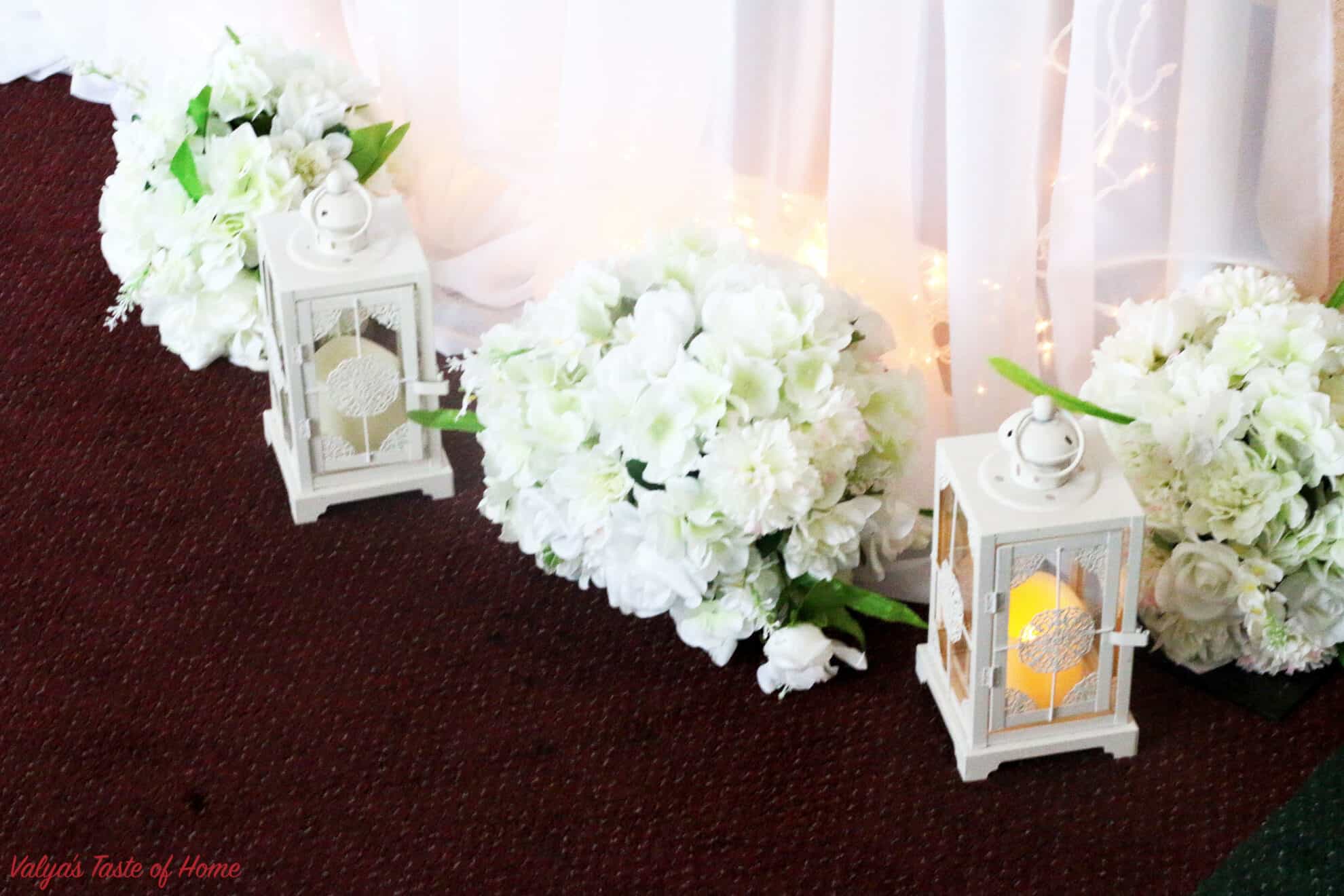 The backdrop set up as a photography background was done by Elona supplied by Taya.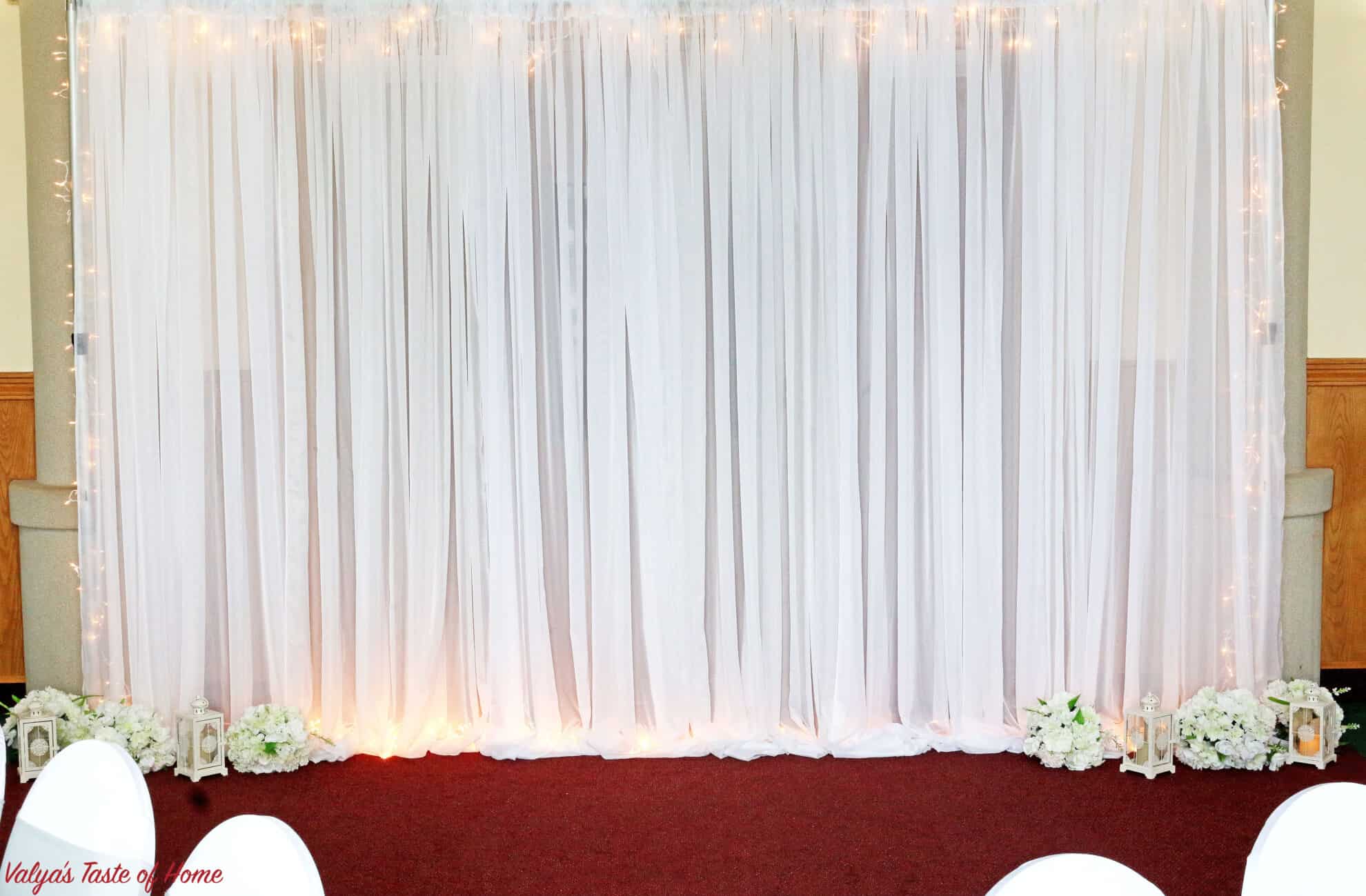 Dessert and the Food tables were decorated with tutu table skirts with lights.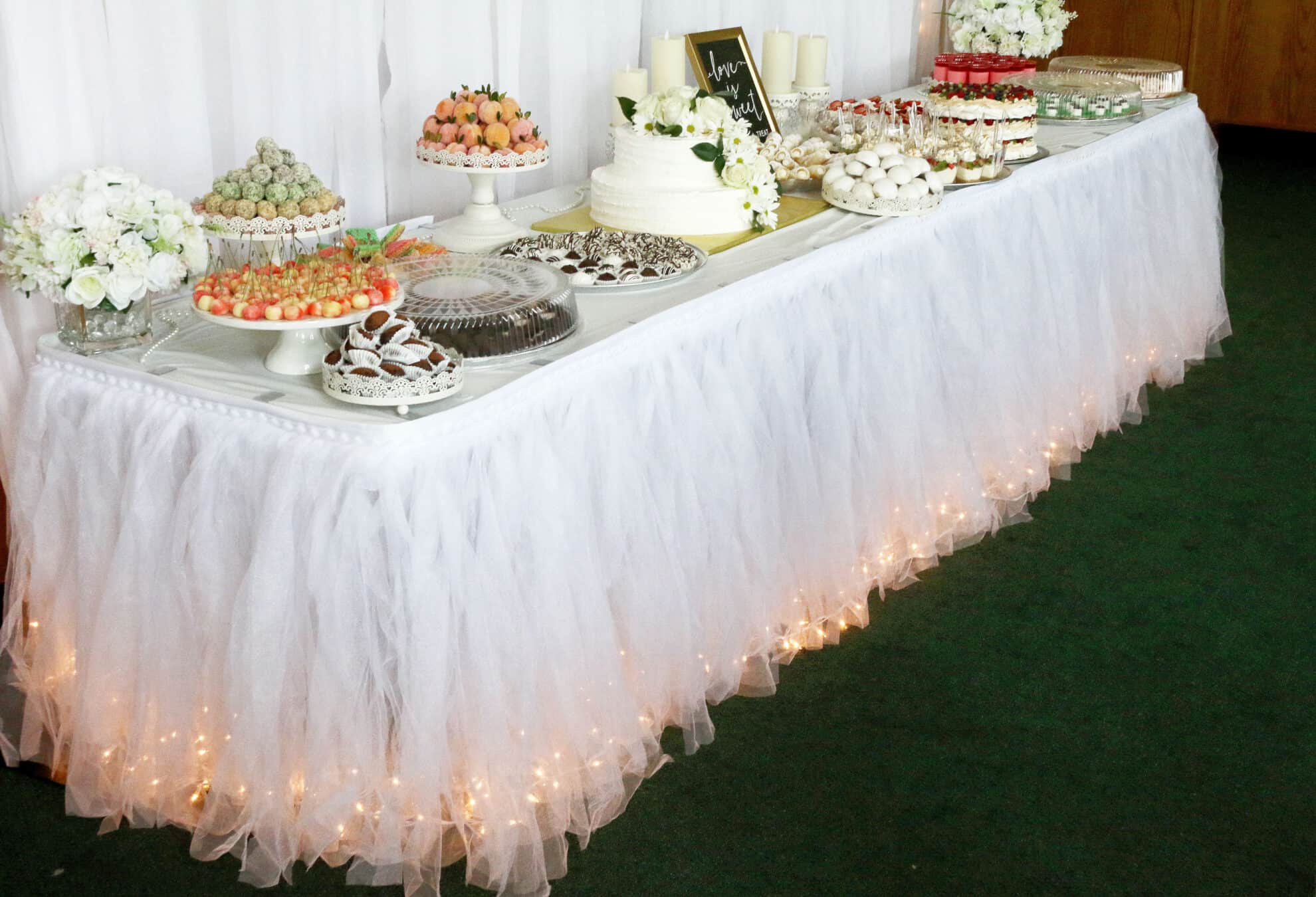 Chair covers and bows we got it on Amazon.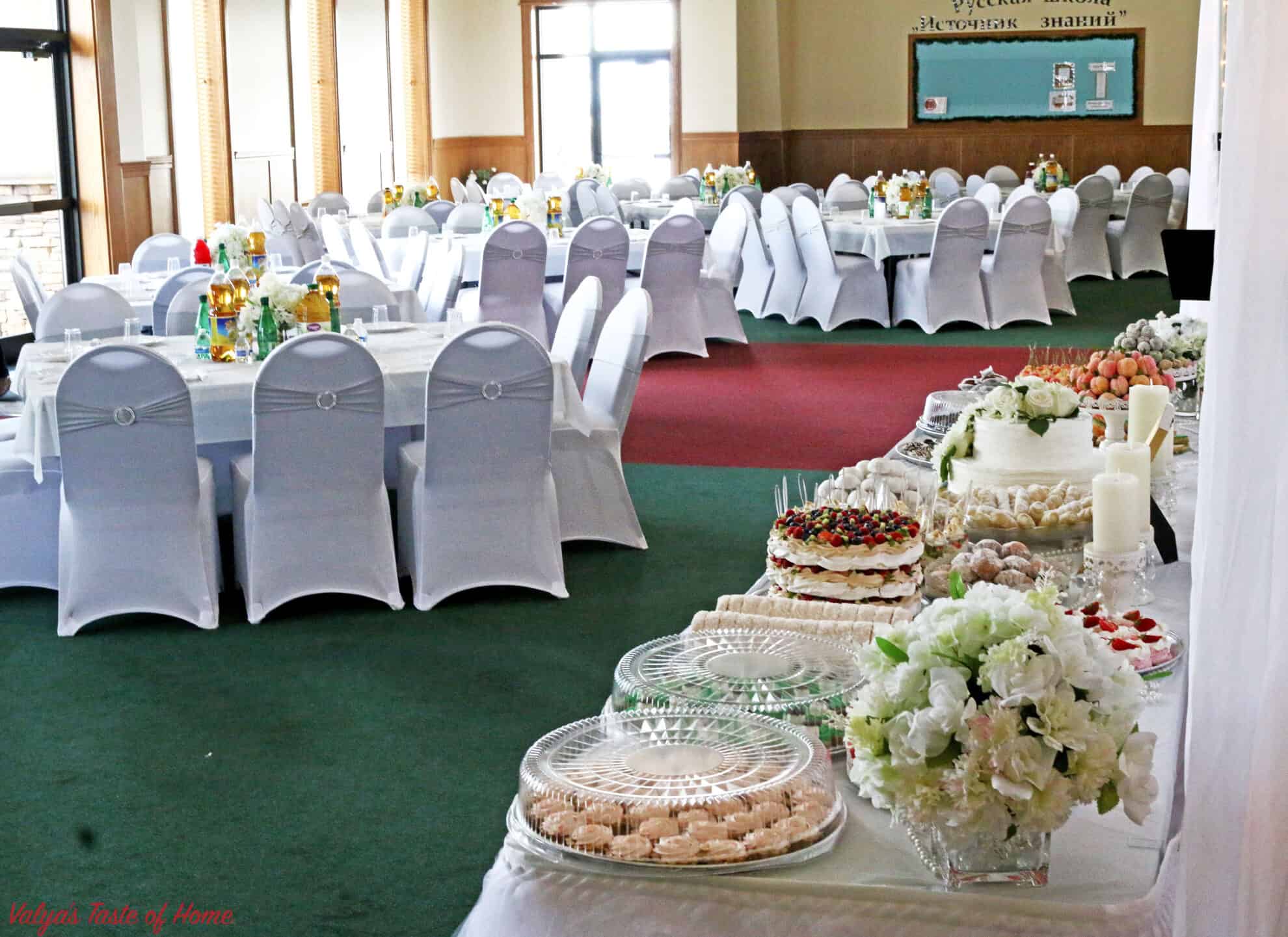 The Engagement cake was made by me. The bottom layer is Kings Cake (Korolevsky) and the top layer was Honey Chocolate Raspberry Cake. Flower arrangement on the cake was done by Victoriya and Anita.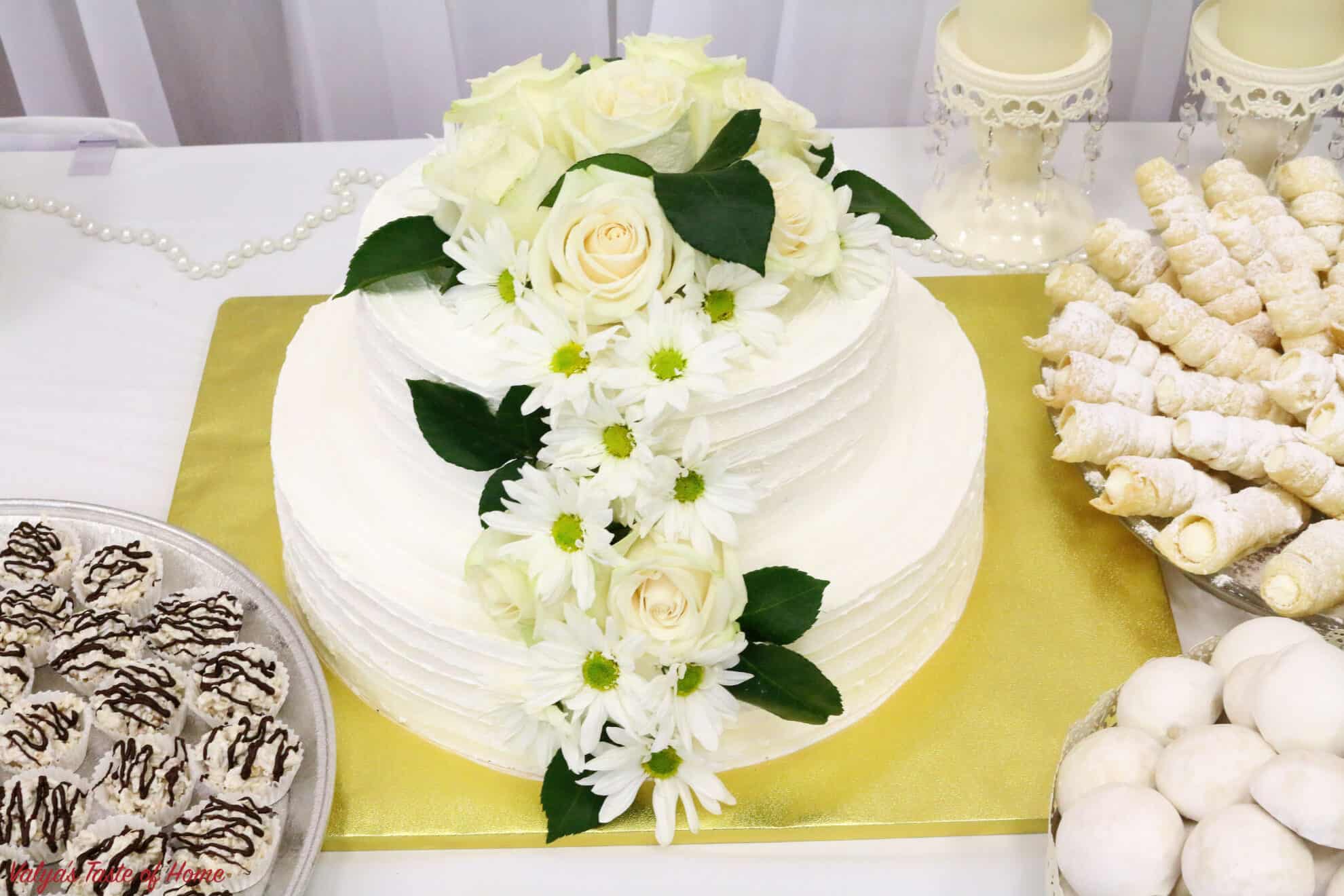 Hobby Lobby store has so many choices of table decor.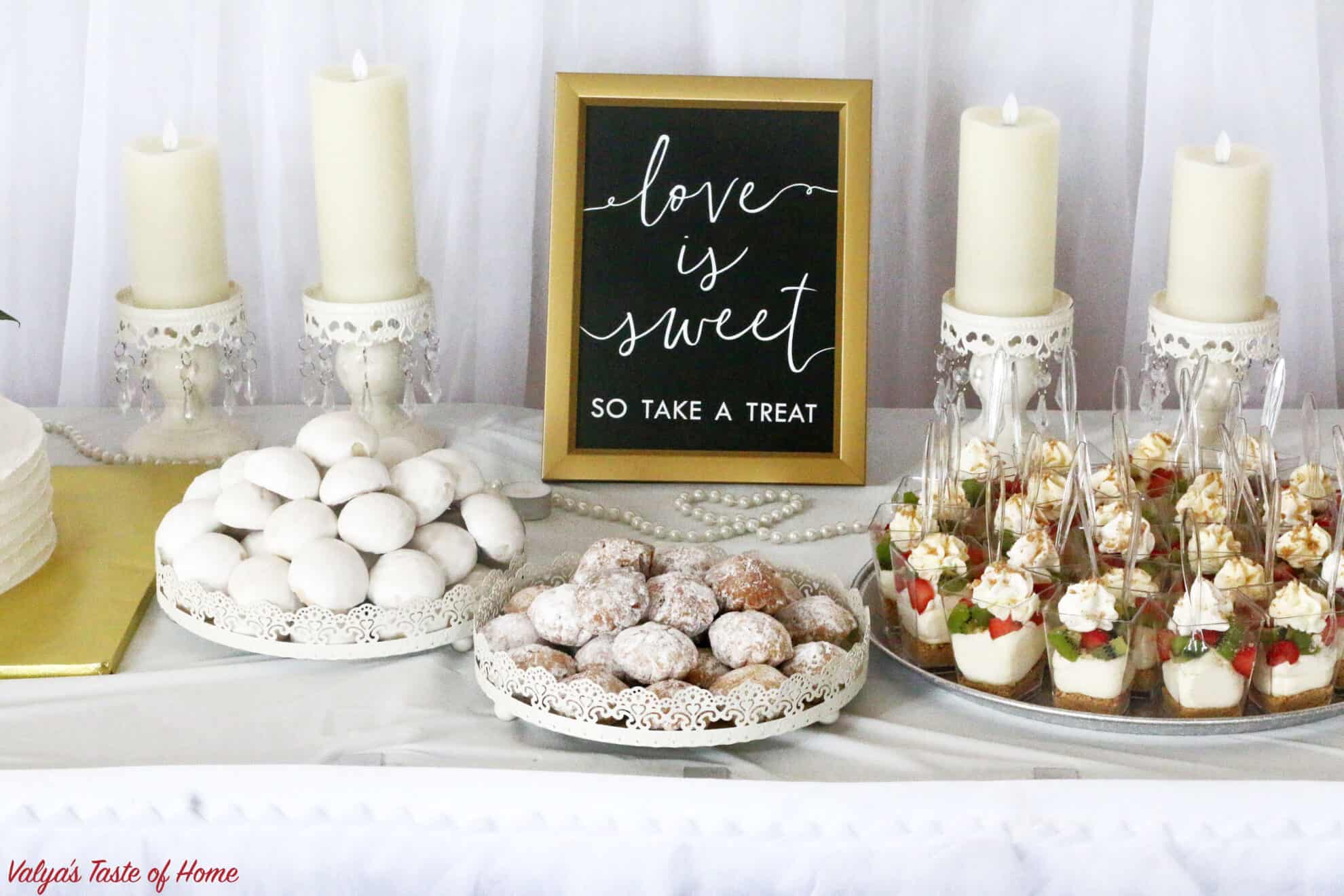 Korovai was just a piece of art! Very tasty as well. Brought by the in-laws.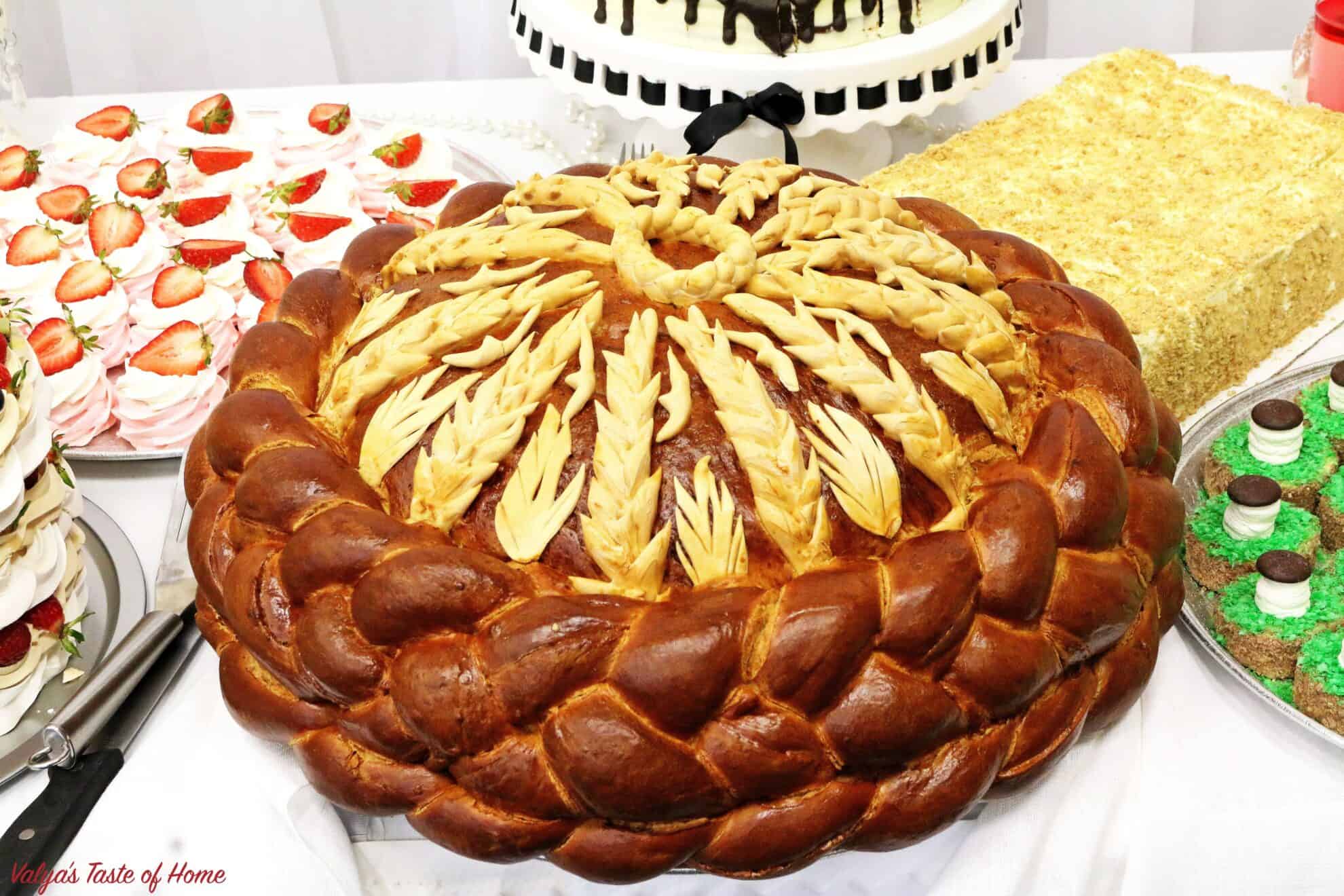 Dessert Table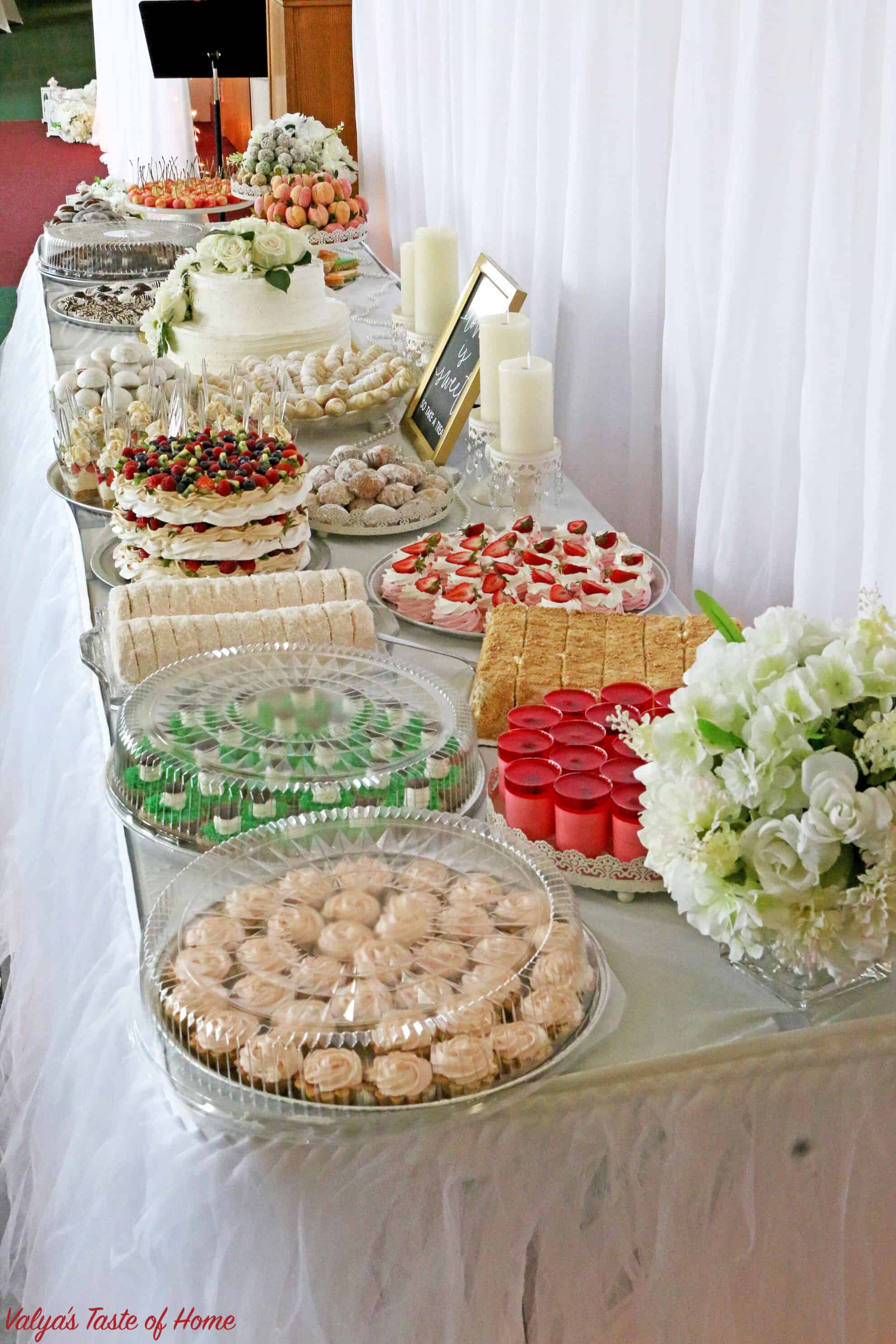 Main Courses, Salad, Appetizers, and Sides
I only found one-fourth of this table photographed on my camera roll (sadly no one captured more pictures of the rest of the courses).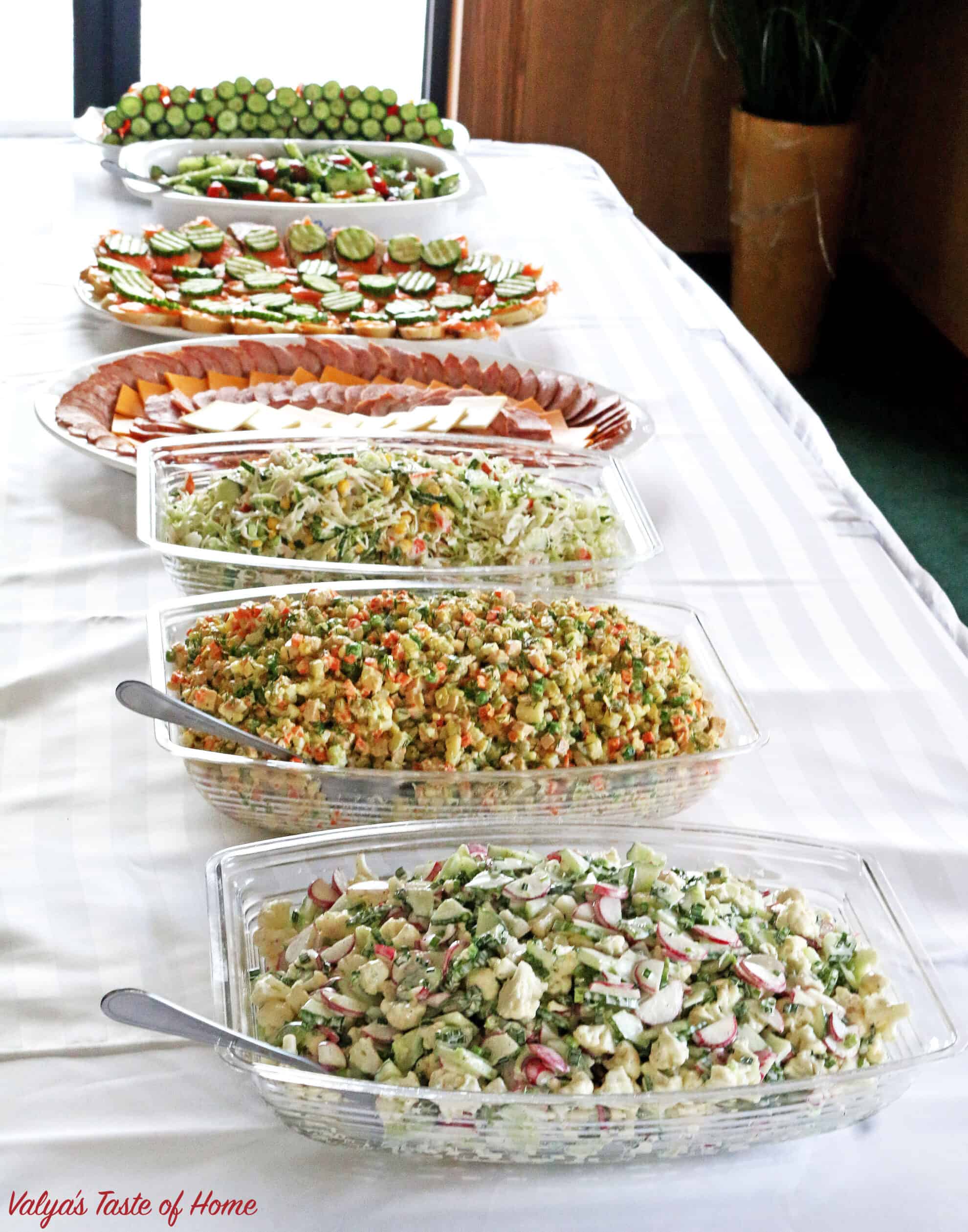 How To Host a Party
First, we get together and talk about what kind of food we would love to have at the party. Then I write a menu draft. After the menu is put together we choose who is making what. Then I gave the draft to Victoriya and she wrote the final copy. You can type this out and make it very beautiful looking, but I wasn't planning to share this so we did it by hand. Whatever works as long as it works!
Then I make a second draft and make a daily schedule of who chose to make what and write it out throughout the week. Links are included to the recipes I have on my blog.
Engagement Menu
Main Dishes
Creamy Potatoes (This dish was made by one of our church kitchen ladies, thank you, Tanya).
Plov (This dish was made in the Kasan by one amazing choir member, thank you, Paul. And his wife, who is the kindest hearted person on the planet, was the main helping hand in the kitchen while I was at the engagement ceremony. Thank you so so much Luyda).
Meats
BBQ Chicken Wings
Breaded Chicken Skewers
Salami/Cheese plate
Salads
Marinated Pepper and Cabbage Salad
Cucumber/Tomatoes/Garlic/Dill Salad
Crab Salad
Cauliflower/Radish/Cucumbers/Green Onion Salad
Oliviye (Potato) Salad
Appetizers
Smoked Salmon Canapes
Tomato/Cucumber/Cheese Kabobs
Fruits
Oranges/Grapes/Kiwi/Strawberry plate
Drinks
Water bottles
Tea/Coffee/Creamer/Sugar
Mineral water
Candy water (Dushes 🙂 - I guess that's how my kids named this kind of Soda).
Juice
Kvass
Desserts
Hedgehog Cookies
Oreo Truffles
Peppermint Cookies
Berry Meringue Baskets
Boccon Dolce Cake
Mini Raisin Muffins
Cherry Candies
Stump Desserts
Cream Horns
Raspberry Mousse Cups
Spartak Cake
Pizzelles (Trubochki)
Strawberry Biskvit Cake
Nut Clusters
Chocolate Potatoes
Pretzel Jello Cake
Strawberry Kiwi Parfaits
Mushroom Cookies
Peach Coconut Roulades
Dulce de Leche Waffles
Peach Cookies
Peach Edible Baskets (Korzinki)
Crepes with Cheese (they were made by one the generous and sweet soul, thank you, Olga).
We start with baking things that are freezer friendly. Each day of the week I've assigned who makes what. After it gets made and stored properly that person gets to cross it out of the list using a sharpie so it doesn't get erased.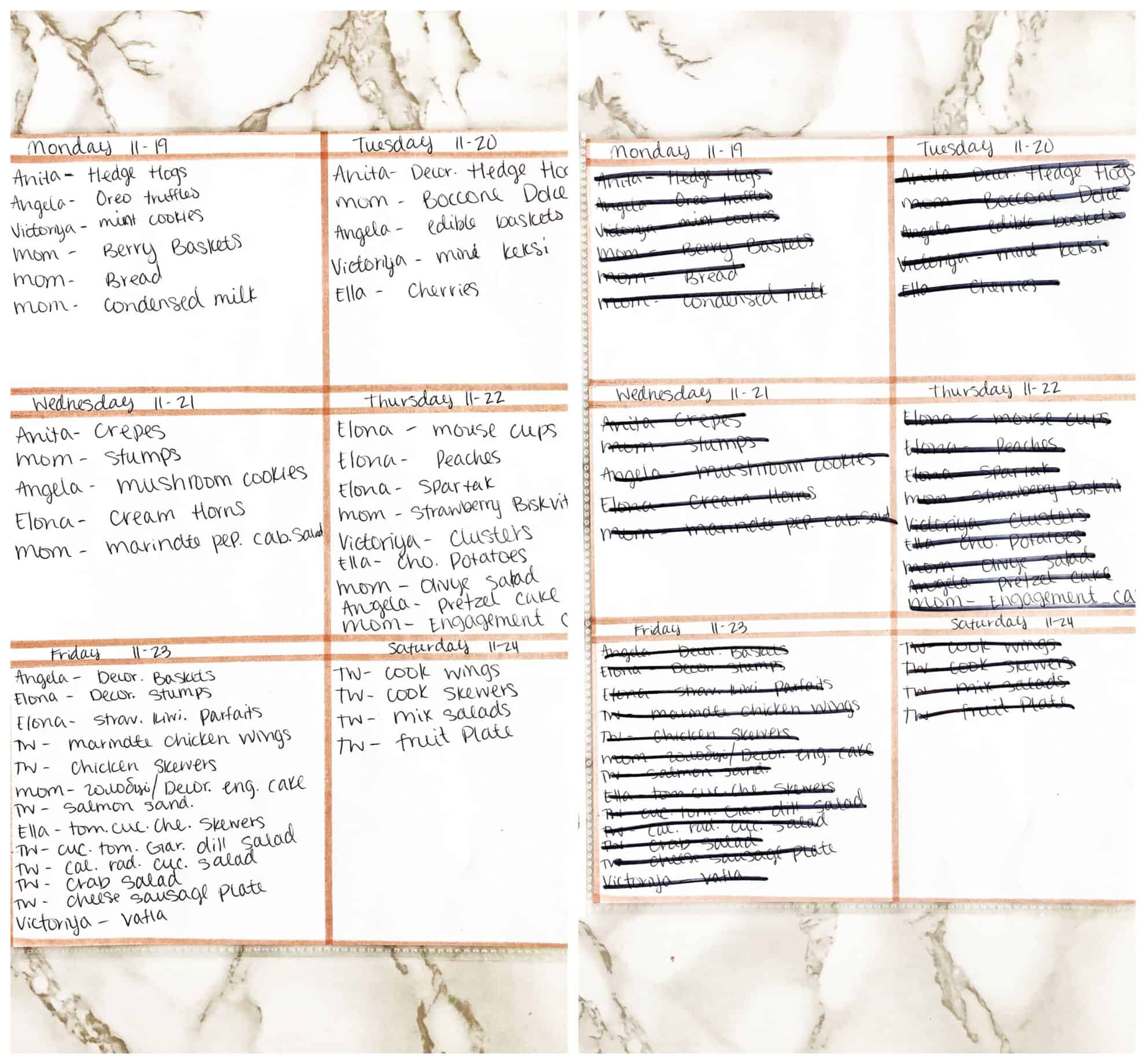 This cooking and baking schedule has been practiced in our family for a while. Every time we host a party or have visitors they are very much surprised at how much food we make. I'm humbled to say that it's not that we are talented, but with Gods help who gives us strength and this planned baking/cooking schedule, it does not seem like we even work hard to get this accomplished.
Also, I'm sharing this not to make us look like we are something else or someone special, but to help others in their meal planning and party hosting. It's not an easy thing to do, especially if you don't have as much help as I do having my girls. I do understand that it's not always will be this way. Elona will be moving out of our family so that means we will get to do her share of work. I do and always will treasure all their help!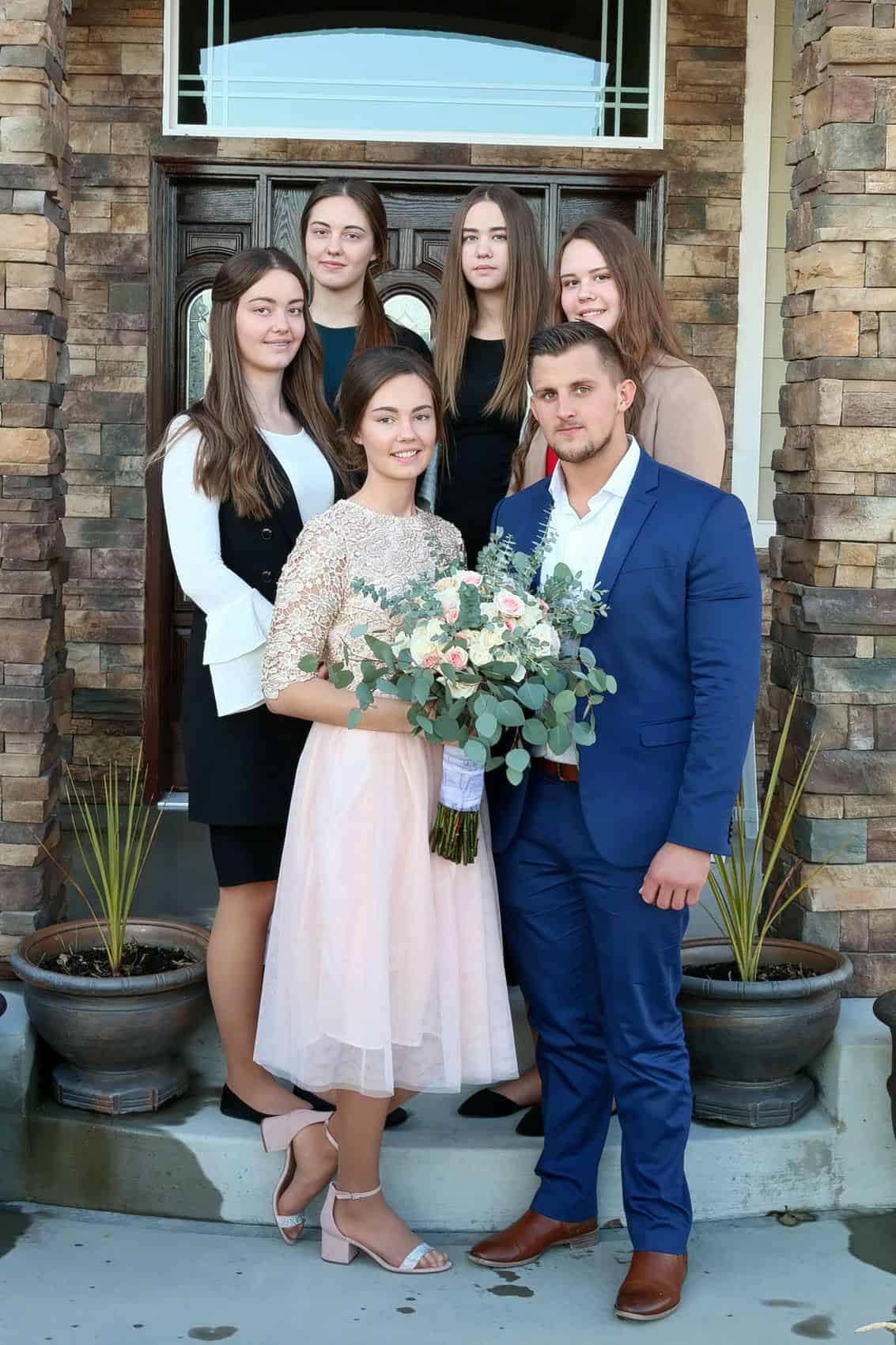 Smartphone Notes App
Download the App for your Android or Apple device called "Evernote".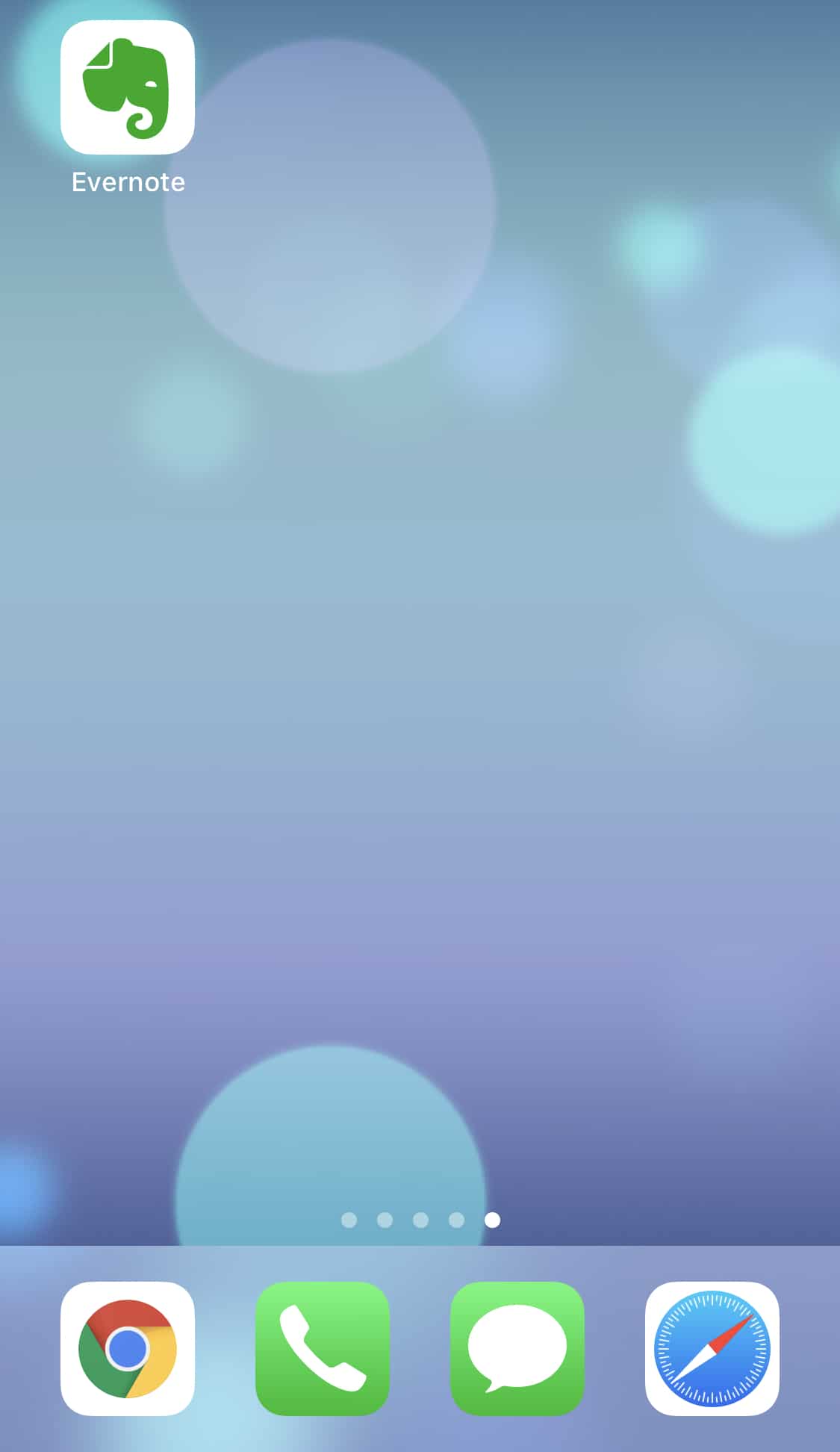 When you open the app you will have a choice to either "Create a New Notebook" or a "To Do List".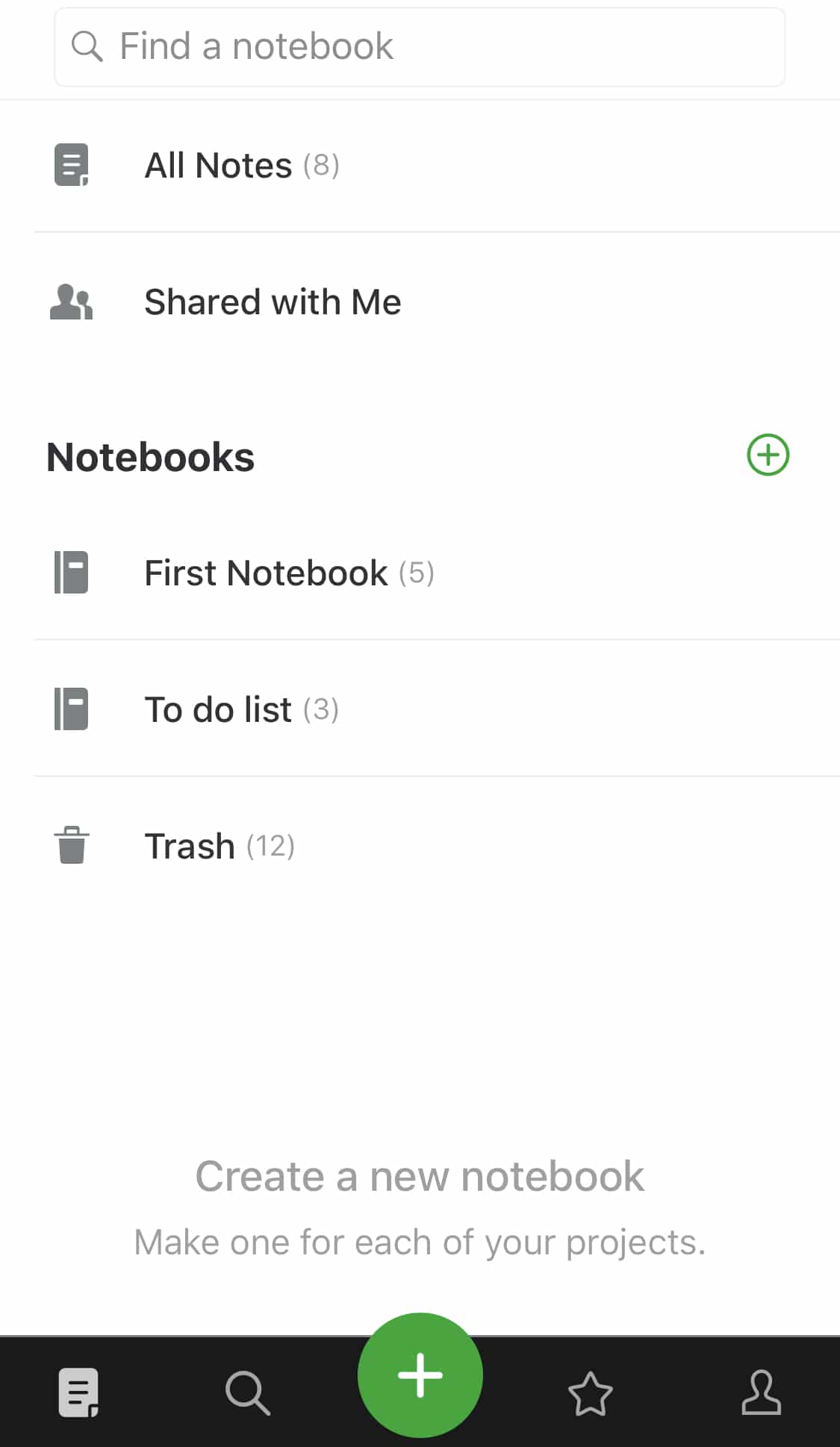 After creating a New Notebook you can have as many notes as you like. Click on the green circle with a white plus sign to create an additional note.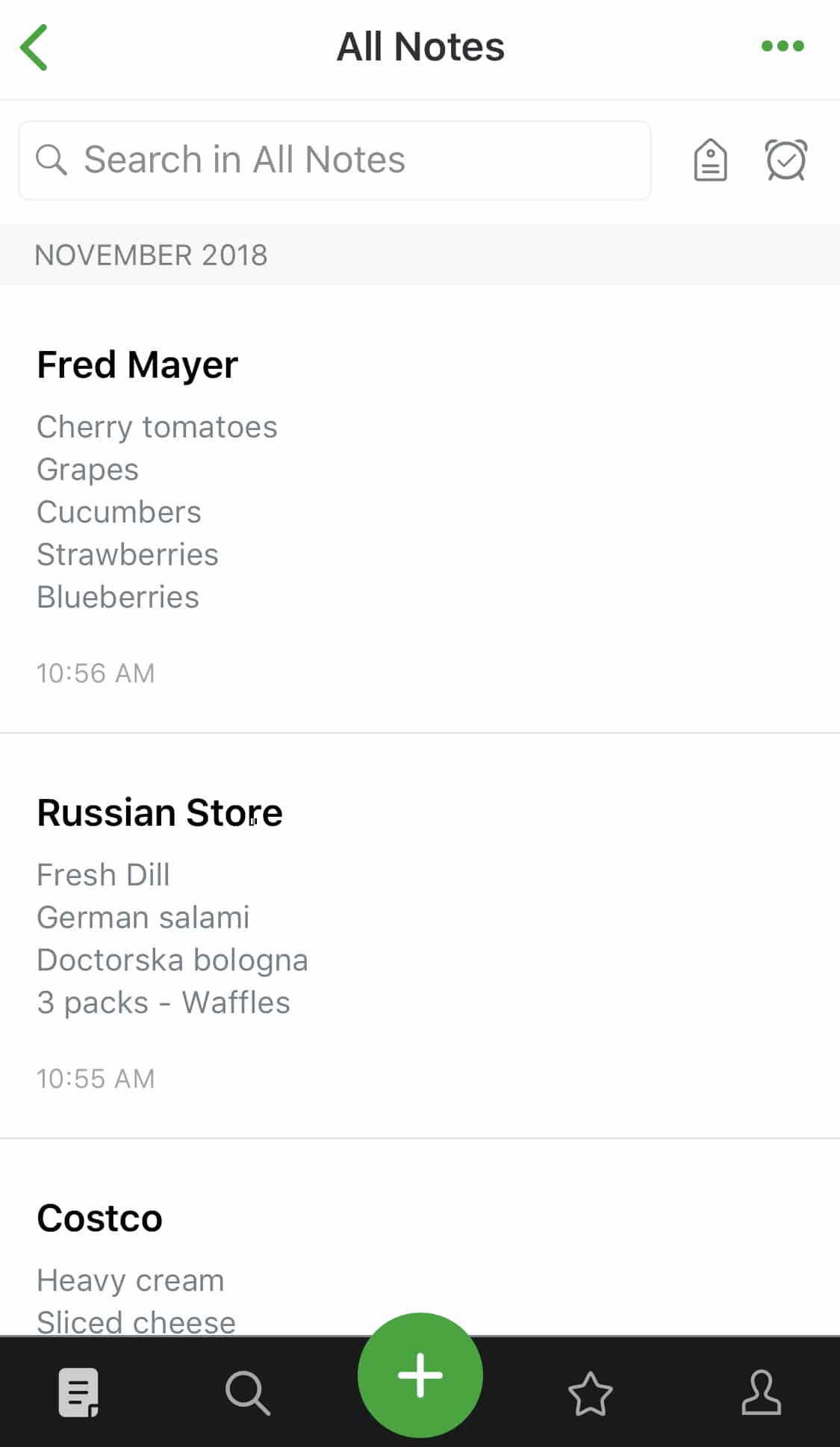 When I create my shopping list I make a separate note for each individual store, so when I go to that store I only see the items I need to get at that certain store.
I hope you find this helpful. Let me know what you think about it.