Summer break is about to start, are you prepared? What needs preparing, might you wonder. It's a break! So, in today's Affordable Daily Summer Activates for Kids + Entertaining Trips post, I will share some activities we like to partake in and trips we go on to keep kids entertained throughout the summer break.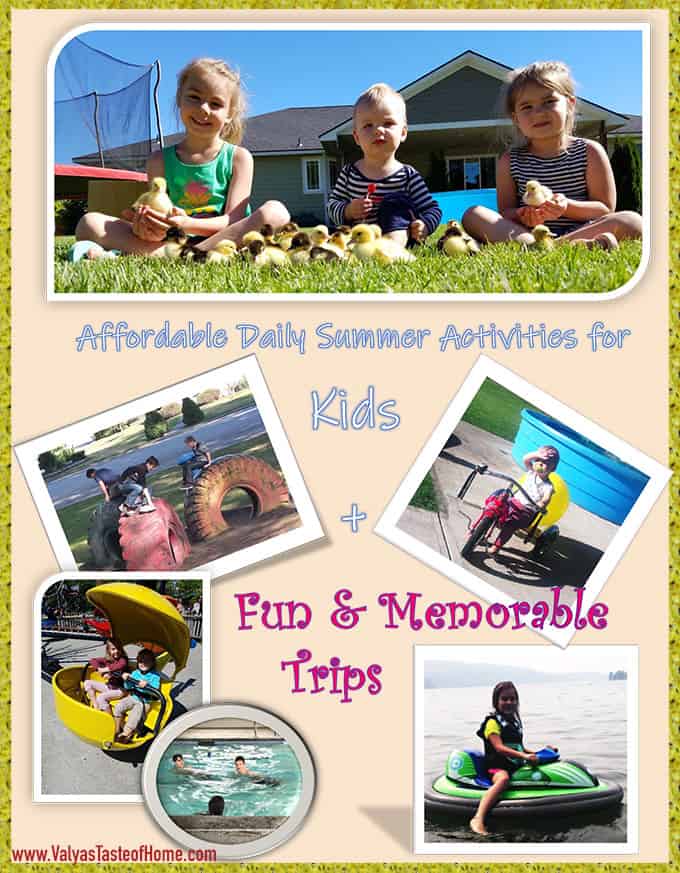 During the summer, it's also important to keep kids busy, challenged, and entertained. Do they have to do actives such as these throughout the summer? No, but making a schedule and planning ahead trips and activities such as these, your family's summer will flow smoother and be more memorable.
I have been asked many times how I sort out and manage this many kids during summer breaks and have had several requests to share what our typical summer break looks like. Even though many of these activities are very familiar to most of us, who has the time to do them during the busy school year. Reading through these, if any other creative summer activities ideas strike you, or things you do with your family, please let me know in the comments below and it may make it into our own summer planning.
I will mainly be focusing on younger kids, the age of 13 and down. Many times, the older kids bring their own ideas to run by mom and dad. I hope this post will give you some ideas of what you can do with your own kiddos as well as give you a chance to get to know us a bit better behind the scenes in this Summer-in-the life of the blogger of Valya's Taste of Home, and family.
Daily Summer Activates
You don't have to go through all of the activities in one day. Some of them may take more time than the others. You can pick and choose as you make your weekly schedules.
1. Baking Together With Kiddos
No matter what recipe, really. Kids just love it! From baking cookies (try out my Easy Sugar Cookies Dough Recipe) to regular meal prep. From past experience, I have noticed that baking has been a very enjoyable activity for kids of all ages, not only the little kids. Whether it comes from a recipe that didn't work out or a perfect and amazing creation. So many memorable moments happen in the in the 'heart of the home' during this time that kids remember and adore very much.
2. Building with LEGO's
By observing the kids playing LEGO's from the corner of my eye, I was amazed at what they can construct out of those small little things. Just how creative the little ones are! This is an especially great developmental activity. One of the best things you can really hear from all that noise coming from them: child play and creativity in action.  And a slight competition as they are super busy trying to build something more creative than someone else.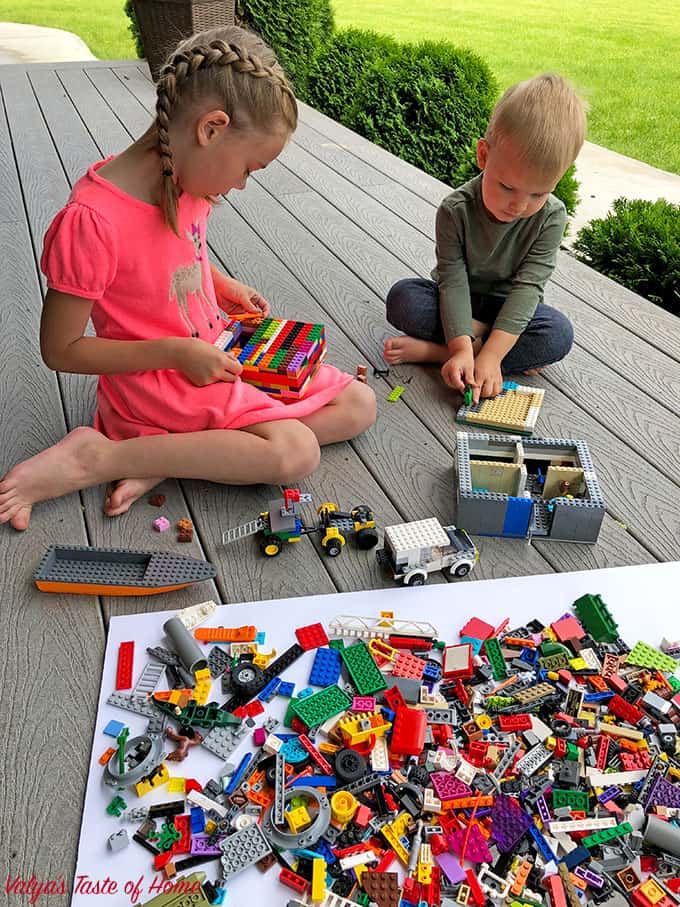 3. A Swimming Pool.
No matter how cold it is in the house (from AC running constantly during hot summer days), the swimming pool is the lifesaver for kids. This activity usually takes place in the early part of the evening, or after kids wake up from their naps and water is warmer. My kids change the water in a 1000-gallon  every single day! It keeps them cooler during swimming even when its 100 Fahrenheit outside when the water isn't too warm. It is good for them, and mom, as well. They get plenty of exercises, which makes them tired and more mellow.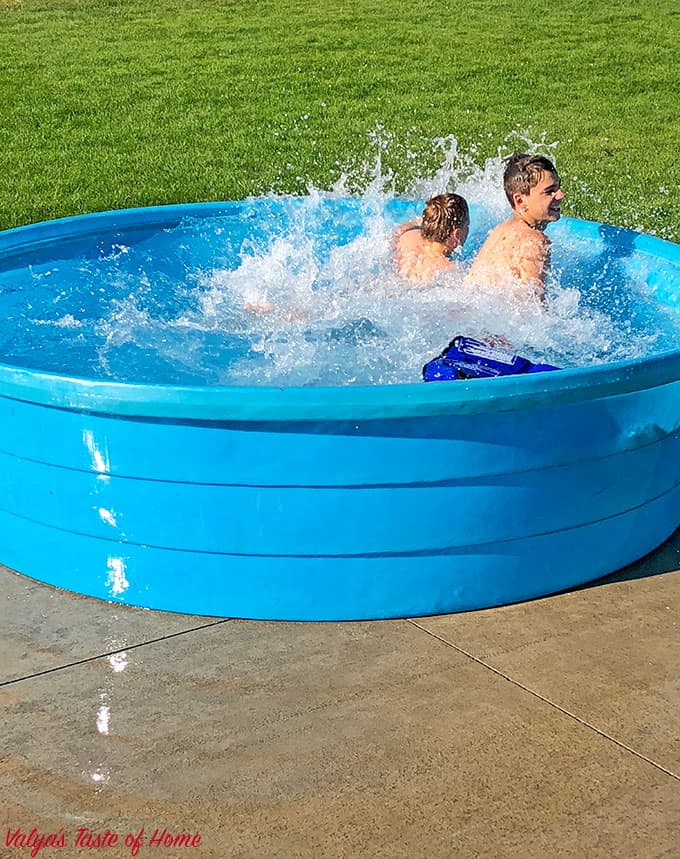 Ok, since I've mentioned the pool, I'll be a bit more specific on that subject! Kids might be embarrassed about me sharing this tidbit with the world, but what if it will help others save money by constantly replacing their pools, not just us? Let's be real here. How many of you changed your humongous, expensive, easily damageable, above-ground pool over and over again? How expensive does it get? Kids puncture it with their pool toys, run a bike into it, or the dog gets overly excited and wants to try out how it tastes… Simply put, we got tired of buying expensive pools that don't last long!
So, here is the story and the tip. Once my husband was at the North 40 store (previously called Ranch & Home) and saw this beautiful 1000 gallon, 9 feet wide by 3 feet tall, blue feeding big, which cost around $300. You guys, it was one of the most genius outdoor things we have purchased for kids! Plus, it's blue. What more do you need?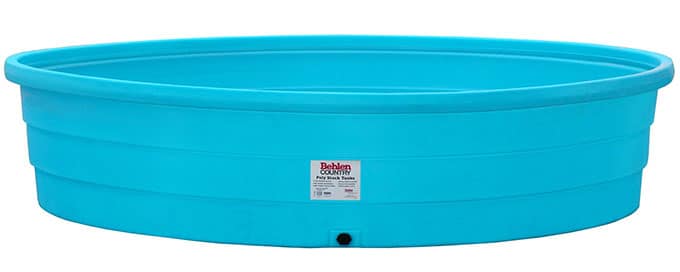 This summer will the 5th season we will be using the same one. It's been beaten on pretty good and it's still practically like new! No toy can puncture it or the dog is able to chew through it. Not kidding! Some of our relatives bought it and absolutely love it as well. Kids often joke around about it, but who cares. It's all about having fun and making memories, right? Mission accomplished, money saved. Then when the swimming season is over, flip it upside down and store somewhere in the back of the yard.
4. Coloring
Coloring has always been very much enjoyed by my kids. Especially you give them a new book and little praise. They try harder, get even more creative and neater.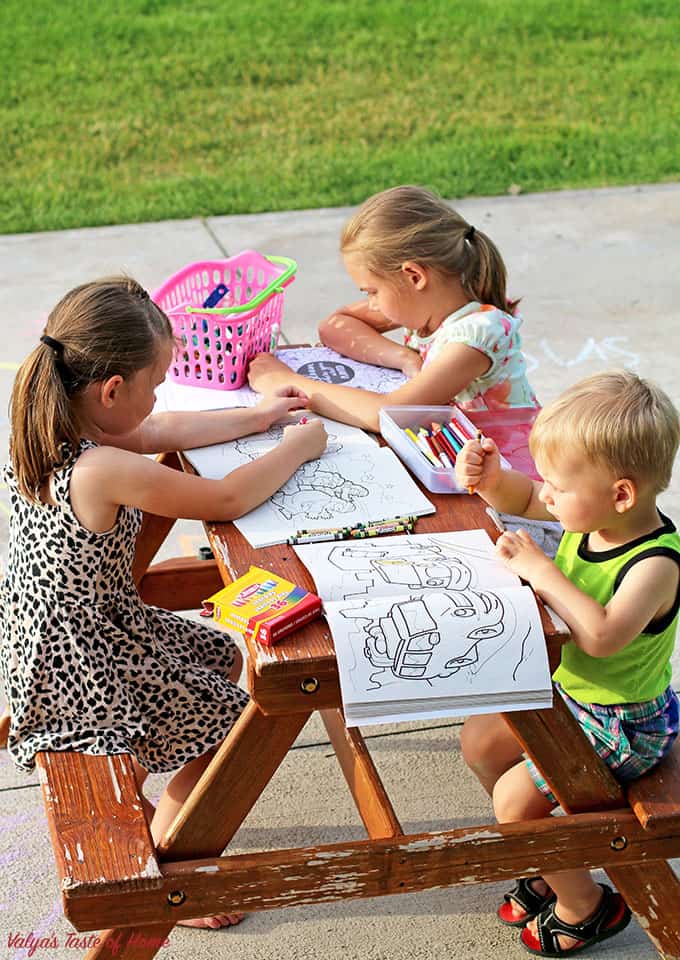 5. Sidewalk Chalk Art
Oh, how much my enjoy to draw pain paint! Instead on the walls in the house with crayons, get them outside with sideward and you'll have one fantastic, entertaining show of art! They'll color to their little heart's content and it is much easier to clean. Throwback memory: some of my kids drew on walls and some never cared about it. Isn't that curious? How was this in your family, and why do you think that is?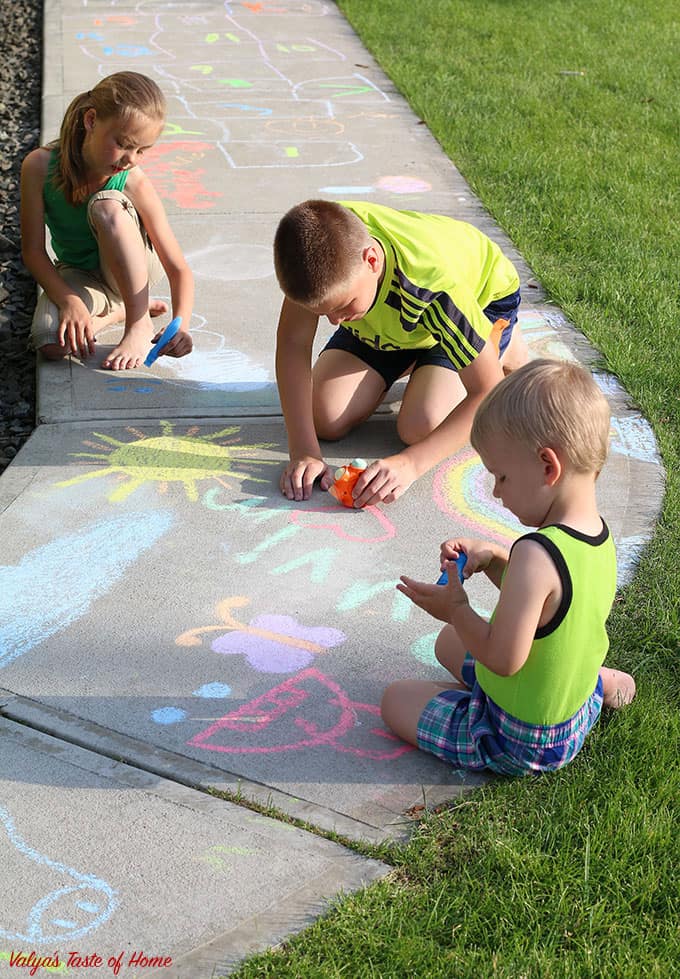 6. Weeding the Garden (Includes: Free Tanning Sessions + Rewards!)
This one is more for the older of the younger kids, but the little ones like to join in. Weeding the garden is actually an enjoyable activity around here. The only trick is getting everyone to begin. Once everyone is working away in their designated areas, we have a lot of fun conversation and laughter. They love getting rewarded with things they rarely indulge in, such as pizza, soda, and chips for dinner. Older kids do most of the weeding. They say that way they'd rather tan this way instead of laying out on a blanket under the sun waiting for the tanning time to end. Works for me!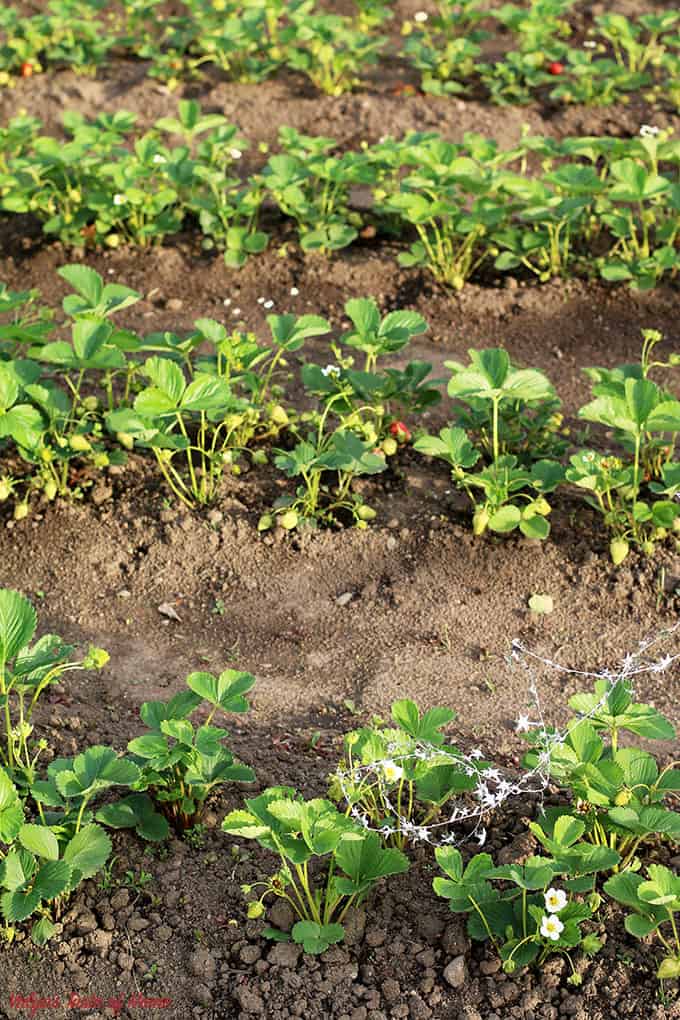 7. Backyard Camping
We live on 2 acres of land in the country so do this activity quite often. This activity is very much enjoyed by older children as well as youngest kids. During backyard camping, they make hot dogs or hamburgers, loaded with vegetables, lots of fruit, homemade lemonade (see my recipe HERE). Other activities include swimming, playing soccer, tennis, or football, etc…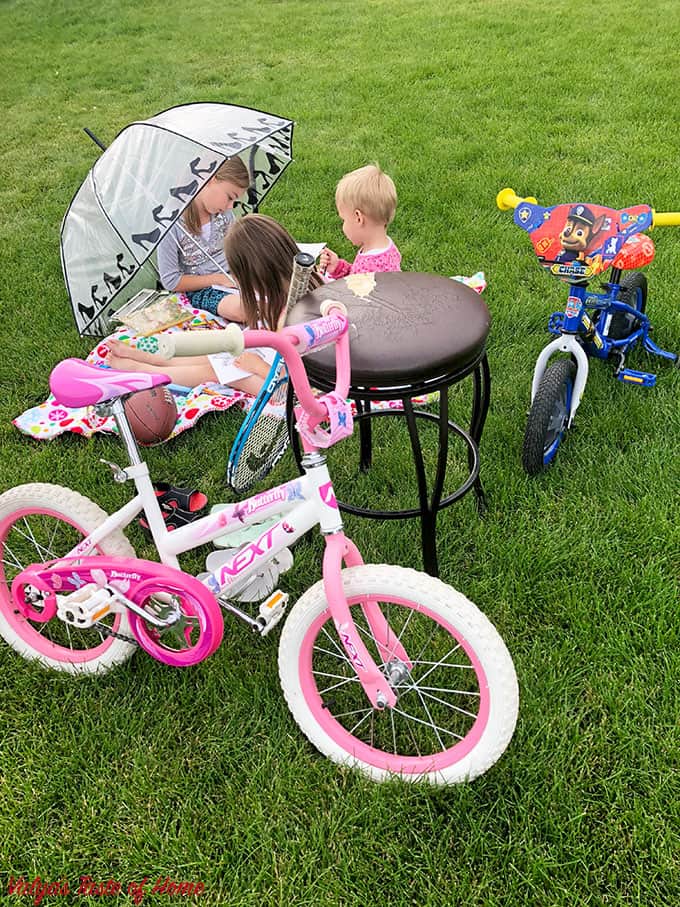 8. Bonfire
By the evening, everyone who wasn't already outside come out for this treat. After everyone gets together we often make a bonfire as soon as it starting to get dark. This is everyone's most favorite part. Sitting around and discussing how everyone's day went,  their plans and thoughts for the upcoming days, toast bacon, vegetables, marshmallows on the sticks. Laugh if someone's marshmallow gets on fire, make smores, etc... This family bonding time is super important and very memorable.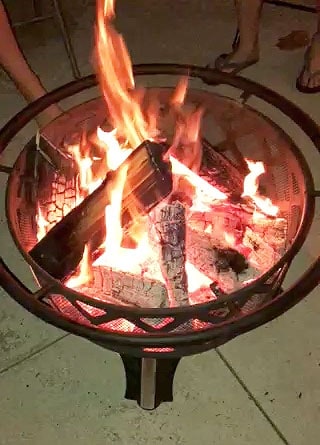 9. Bike Rides (Or a Centennial Trail Trip With the Older Kids)
Great exercise for all ages and very much enjoyed by my kids no matter what age they are. Especially when adults join them. Since this activity usually happens towards the evening (when mom is already tired) the kids are great motivators for me to get up and join. Sometimes, they literally make me go for a ride, which of course, after they get me out of the house I enjoy it very much! Lol.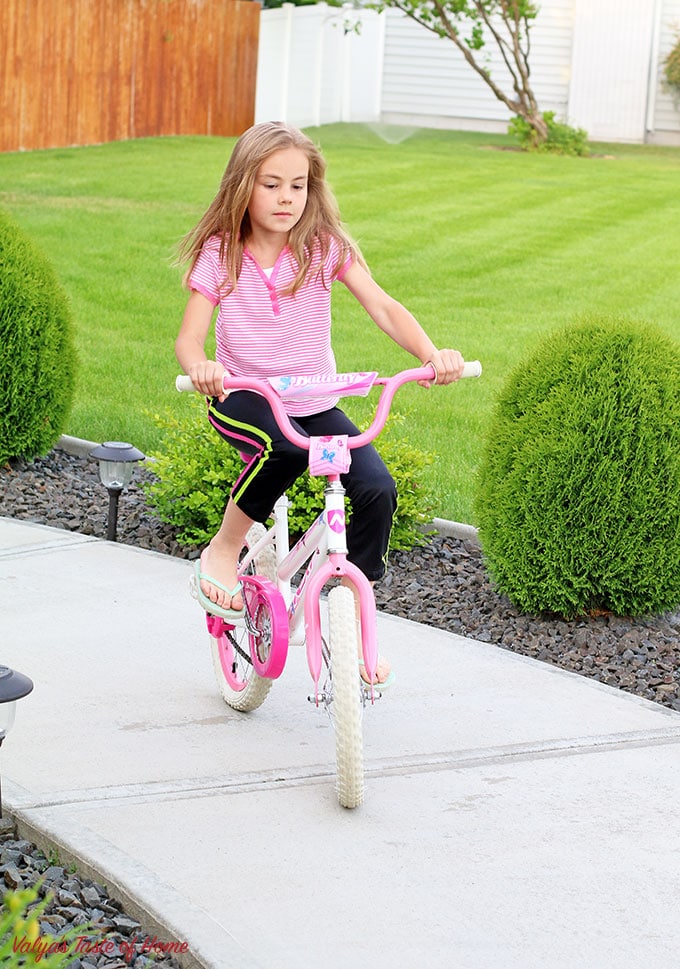 10. Mountain Hikes
This exercise activity is typically done in a large group with several adults (my kid's aunts, uncles and cousins), and is very much enjoyed by everyone, especially the kids. We usually like do this activity a couple of times throughout the summer as it can take most of the day. Laughs, tears (if a child trips and scrapes the knee), competitions, who gets to the top faster, and all sorts of fun conversation happen during these events. And all the memories made along the way are never forgotten.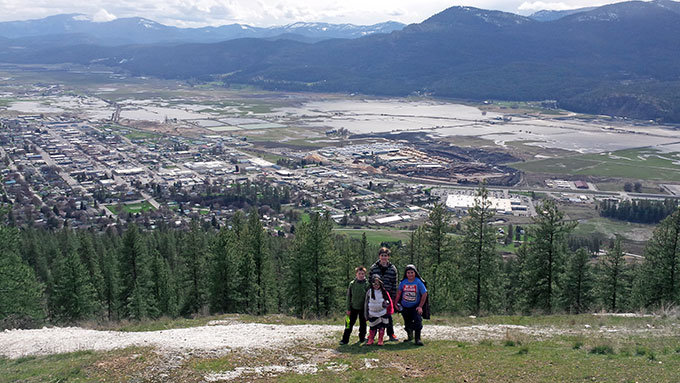 11. Sprinkler Under the Trampoline Jumping
This is one of those activities best done before lunchtime, which is followed by naps right after. During the summer we have a late lunch because all the early school schedule routines are pushed forward. For example, bedtime is much later, sleeping in in the morning is not unusual, then a brunch for lunch just makes sense. Many times, when it gets to lunch time it's usually around 2 pm. After a while of getting plenty of jumping, exercises, getting wet makes them soggy, cranky and ready for a nap!
12. Reading Books or Educational Activities
Older kids enjoy lounging around inside, reading books and doing other activities that are noise free. Sometimes they choose to play teacher and come outside to conduct educational activities with the younger kids on the grass, or in a shade. This is a great time to relax and get some sun. However, I try not to let the kids be in the sun during the heat peak time.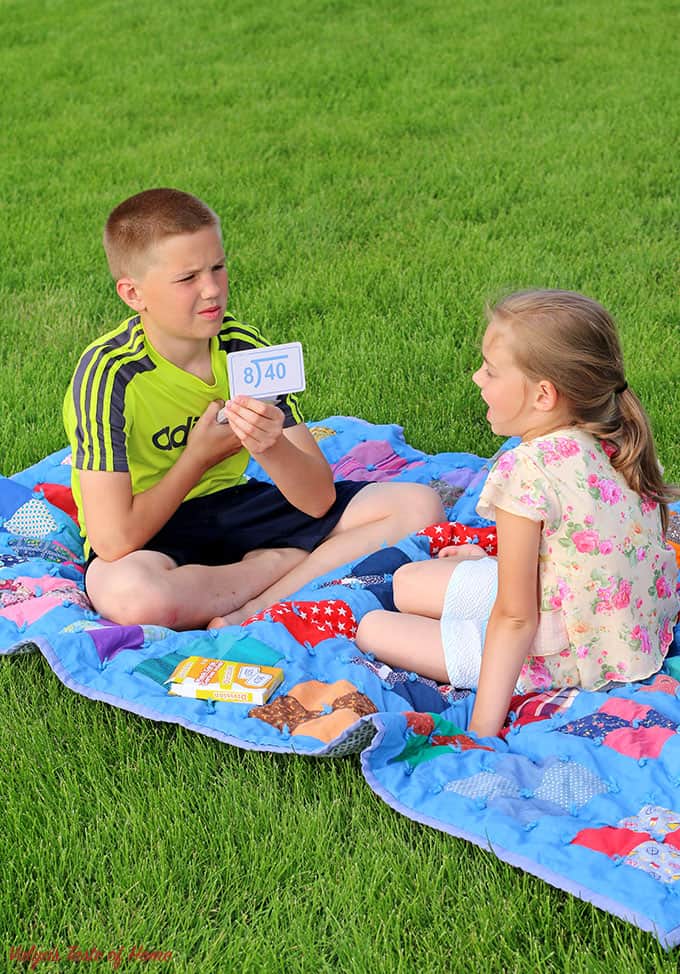 13. Bible Study & Journal Writing
Similar activity to reading, which calls for a quiet and peaceful time that kids enjoy. Kids read a chapter or two from the Bible and they write a short paragraph in their journal reflecting on what they have read and the lesson they've learned that will be helpful for improvement in their life.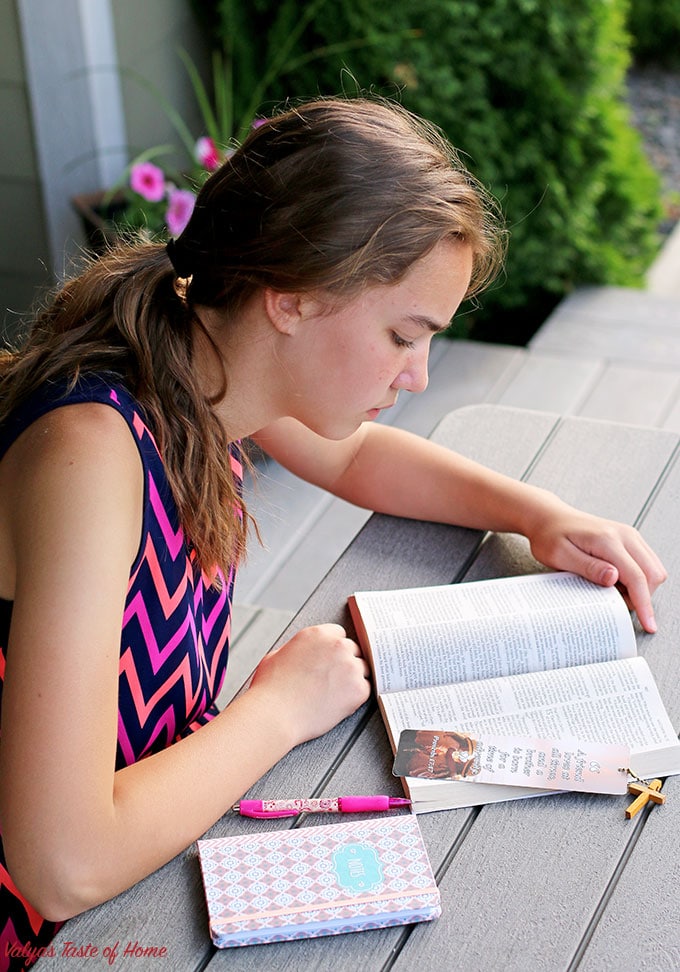 14. Building a Treehouse
Boys are boys! My 15-year-old and 11-year-old boys love to create and build. Since we have lots of wild trees with low hanging branches that are preserved in our backyard, it's a natural playground for the boys. They build simple treehouses on some of those trees (of course, without electrical tools). That kind of activity helps in developmental creativity and keeps them busy, having fun, and out of trouble.
15. Musical Instrument Practice
Our kids play mostly piano. Some are learning violin and guitar. They enjoy progressing and playing to each other. I've heard that musicians have 2 brains. Not sure how to relate that! Maybe because two hands are doing different things at the same time, who knows!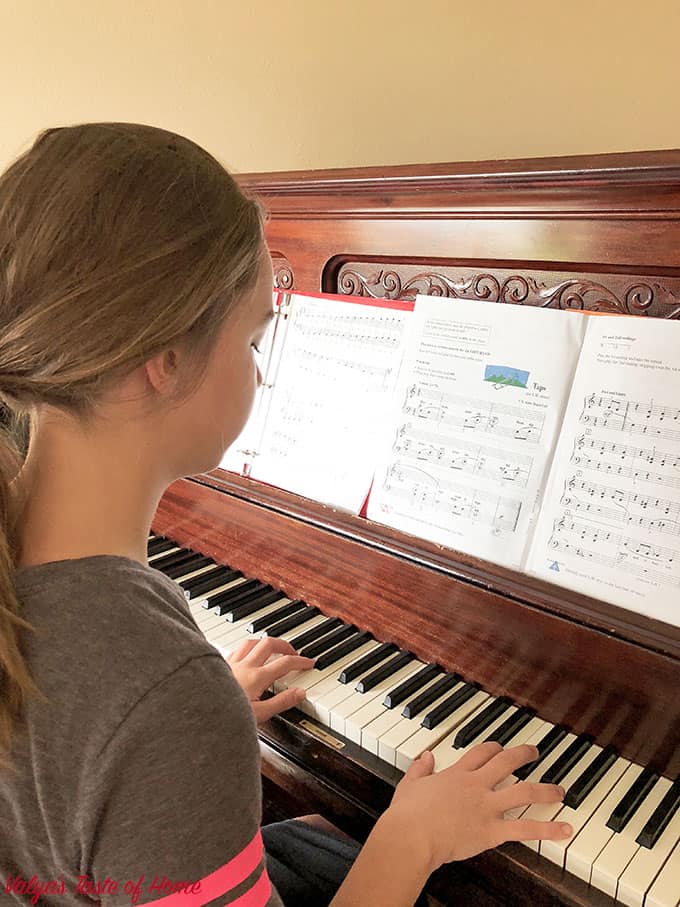 Rody Hopping (Click on the link to get yours).
If your kids have a little too much energy, occupy them with this hopping donkey. It will keep them entertained for hours and then they will sleep like hibernated bears while napping 😀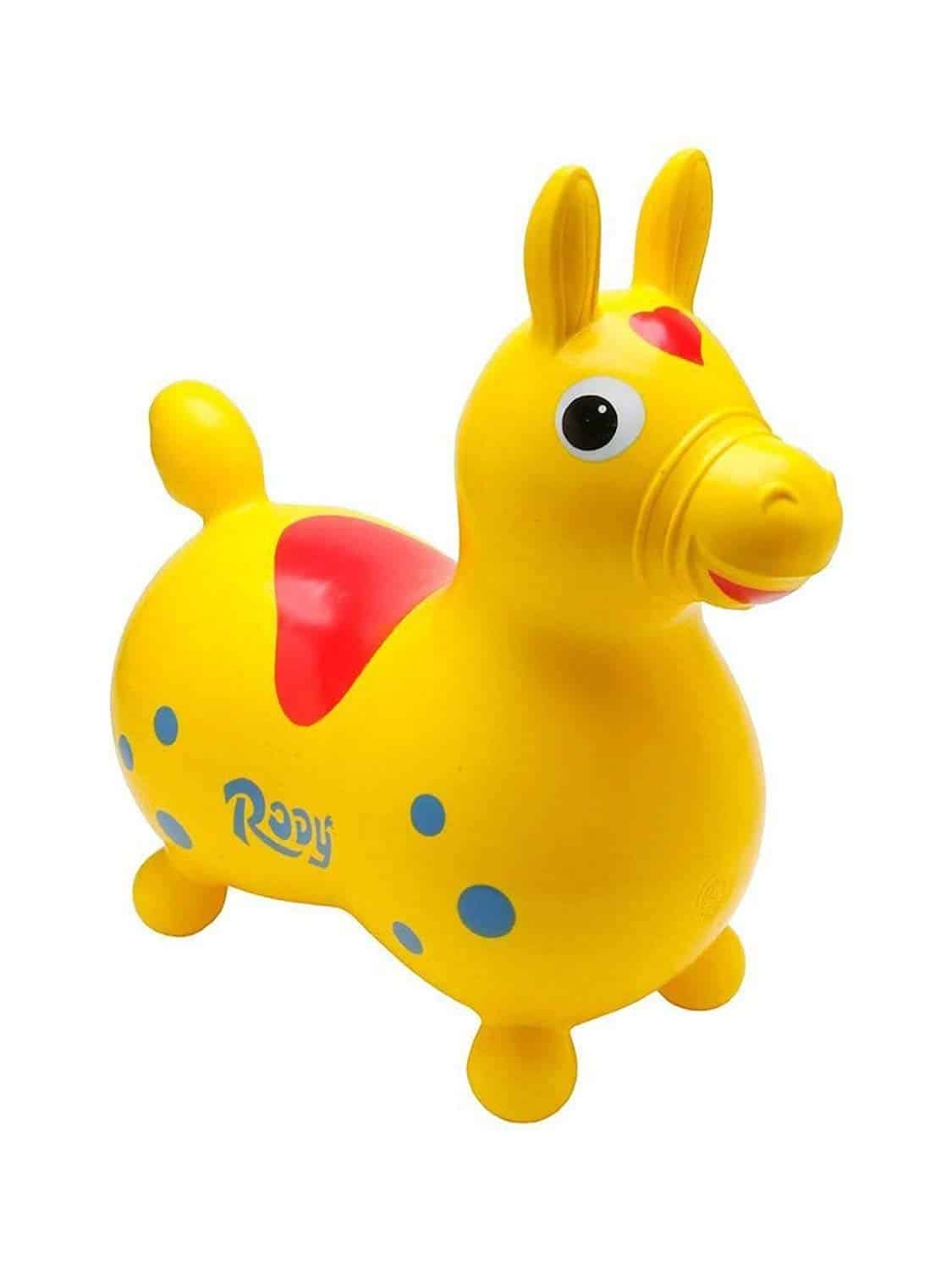 Fun & Memorable Family Trips
Most of these trips are done once during each summer as they require good planning way ahead of time but are always completely enjoyed by the kids. What are some of the family trips you have taken? Please share them with us in the comments below.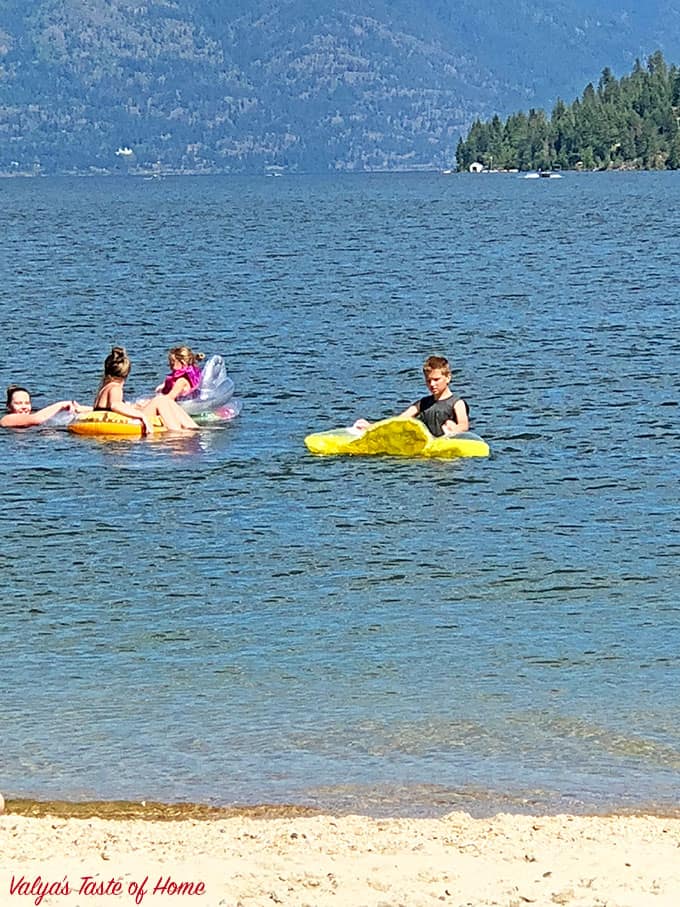 1. Zoo Trip
Kids love this very fun and educational trip where they get to explore, admire, learn, and challenge themselves to see so many different kinds of animals, bird, insects, etc, they can recognize. It's very fun to watch!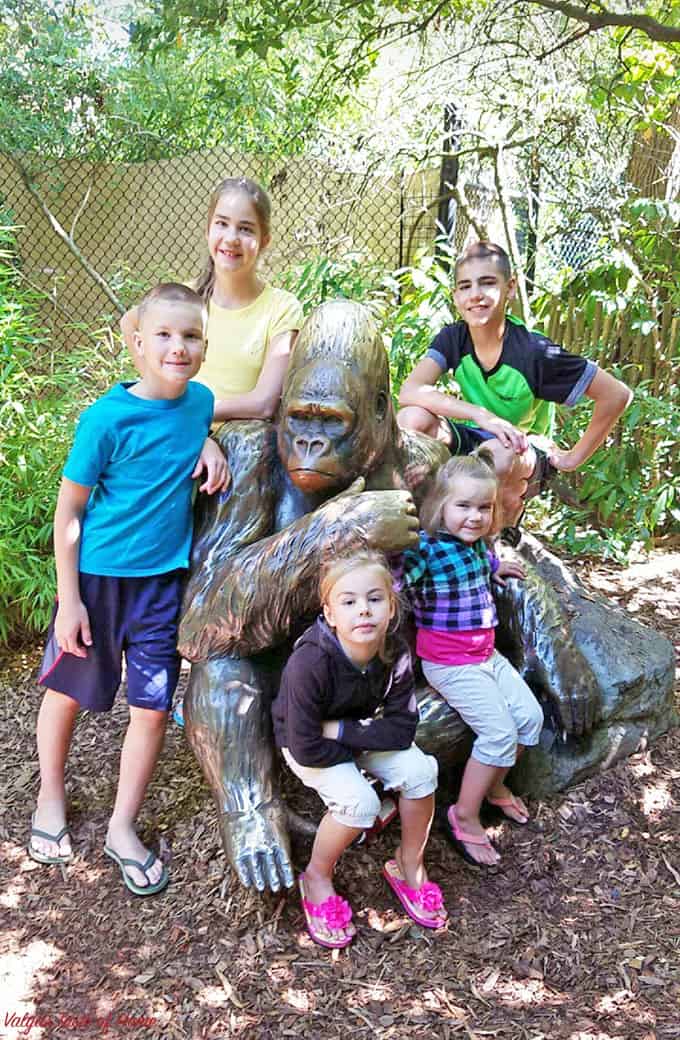 2. Aquarium Trip
Aquarium and zoo trips are usually multi-day trips due to the drive time (6 hours to be exact) to either Oregon Coast Aquarium and Portland Zoo or Seattle Aquarium and Woodland Zoo, where we book a family 3-night stay in a hotel with indoor pools. And as you can imagine, it's an absolute adventure and blast for the kids! Same as during zoo trips, they learn so much. They also get to eat cotton candy, ice-cream, and all kinds of fast food along the way. Which, of course, makes it a holiday for them, because at home mom always tries to feed them homemade, healthier food.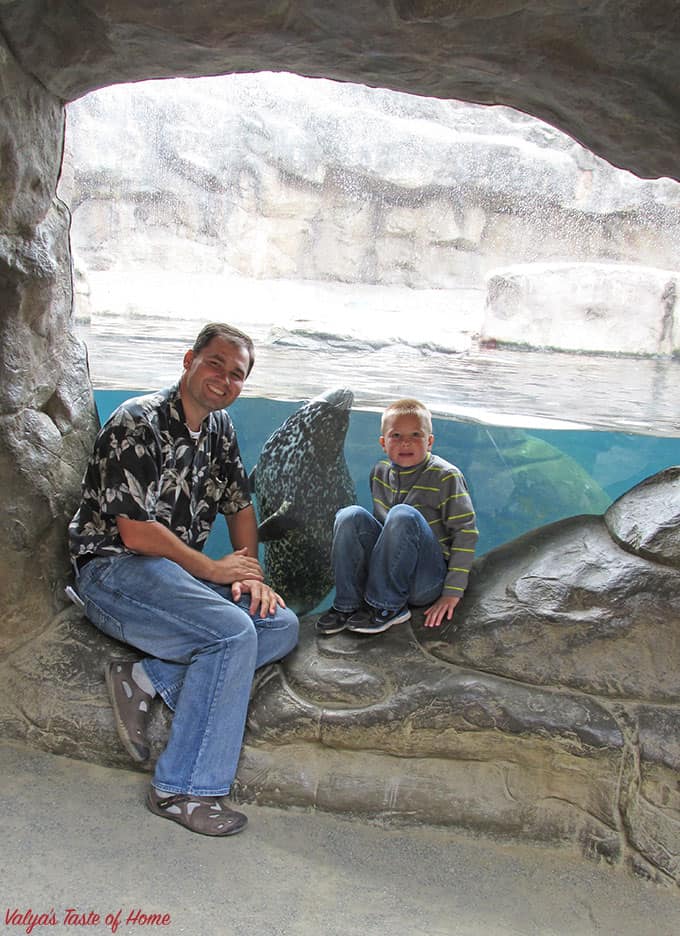 3. Get-Away Camping Trips
This usually happens once a summer due to adult working schedules, and it's usually a multi-day getaway.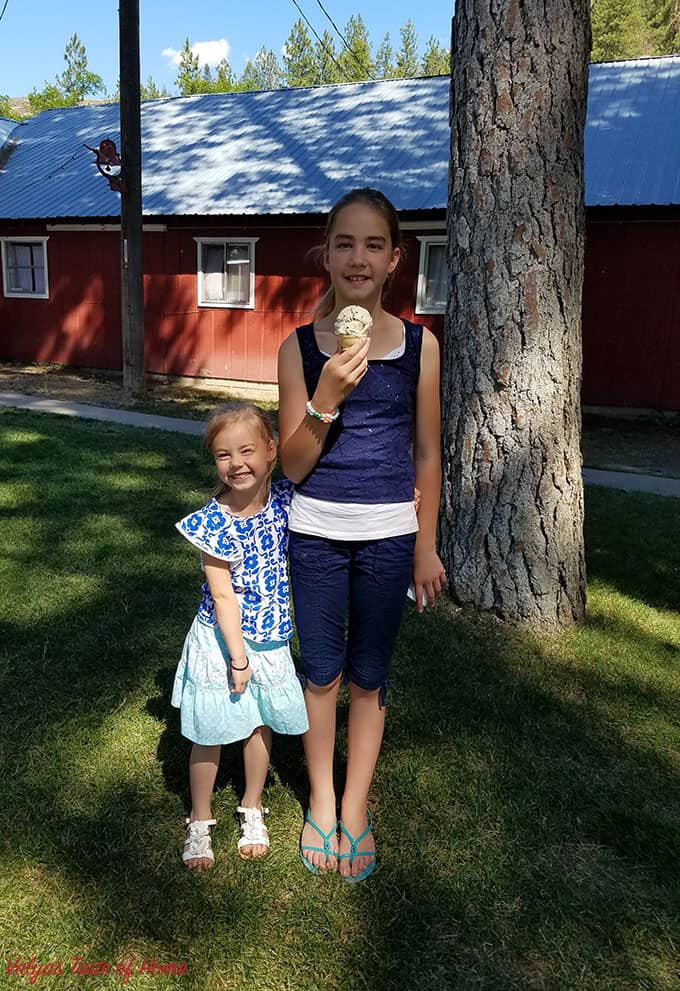 4. Theme Park Trip
These trips usually take place at the Silverwood Theme Park and are fairly close to our home, so no hotel is usually needed. This is an entire day trip, from morning to late night. Kids absolutely love them and wait for them all year. They like to enjoy and challenge each other on every ride. And if you have not been on the "Aftershock Ride" (which is as scary as it sounds) you're a chicken, they say, lol! One of their favorite rides are Spin Cycle, Bumper Boats, and Roaring Creek Log Flume. Little kids' favorite rides are the Airplanes, Puppy-Go-Round and Flying Elephants.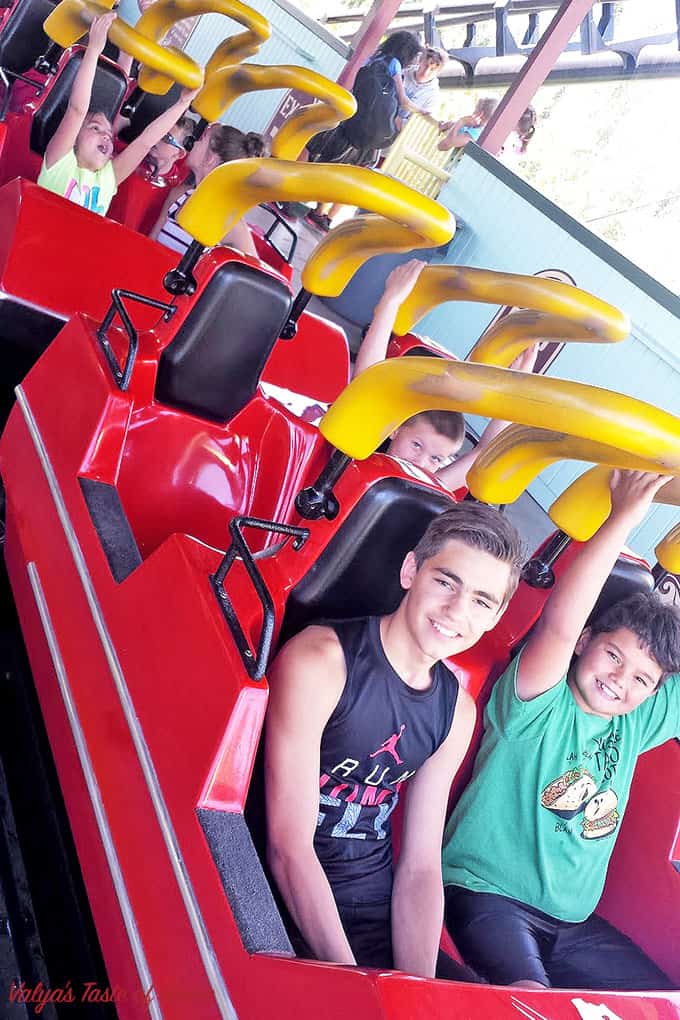 5. Ocean Trip
Seaside Oregon is one of our most visited ocean spots. These fun getaways include hotels, good food, beach walks and long beach bonfires with family and friends. Absolutely enjoyable and memorable times!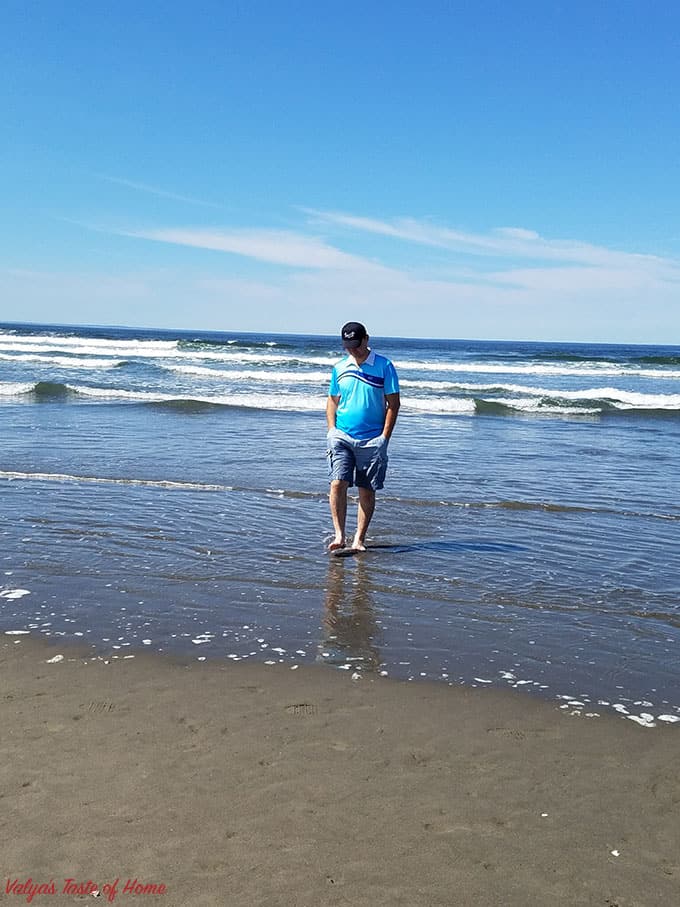 6. Family Visiting Trips
We enjoy traveling to visit other family members. These trips are very often. Adults we catch up on life and kids enjoy incredibly long play dates.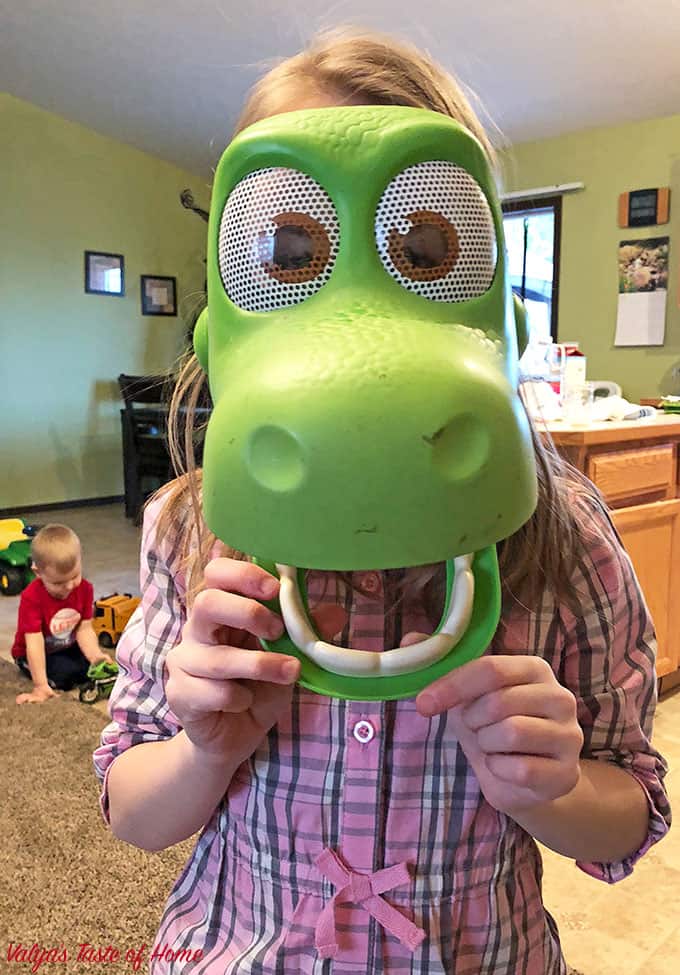 7. Missionary Trip
This one is new to us! This is the first year where 5 of our oldest kids will join in the church's week-long missionary to Mexico in a couple weeks. It cannot yet be described as it hasn't happened yet but we are anticipating quite an experience. Our hopes and prayers are for it to be absolutely safe and very spiritually uplifting for all of them.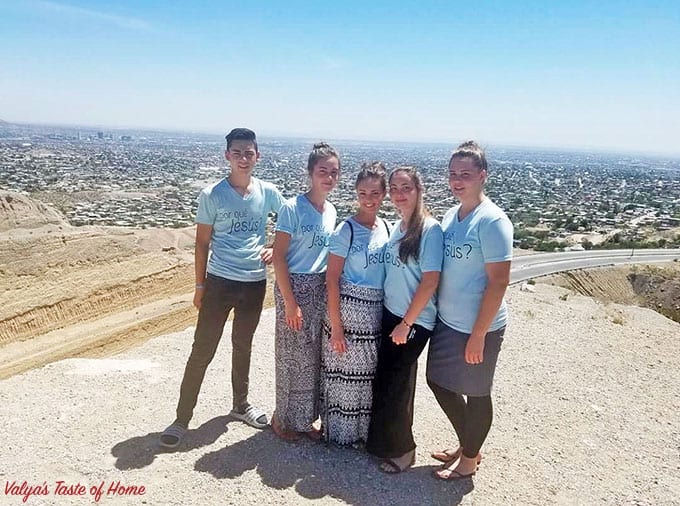 I hope you enjoyed reading through this very long post and enjoyed getting to know us a bit more personally. I am also very curious about you, dear friends! Please share with me the trips and activities you do as a family as well in the comments below.
On top of all these activities, we enjoy taking trips to the lake very often (about 2 – 3 times a week). As you can see, each summer is super busy for us and flies by in a blink of an eye. It is, however, an absolute blessing to be able to enjoy fun activities and share good times with family. Have a blessed summer, everyone!