Hello and Welcome to my Website!
My name is Valya (Valentina is the full name).
I am a food blogger, recipe developer, photographer, editor, and author behind Valya's Taste of Home website.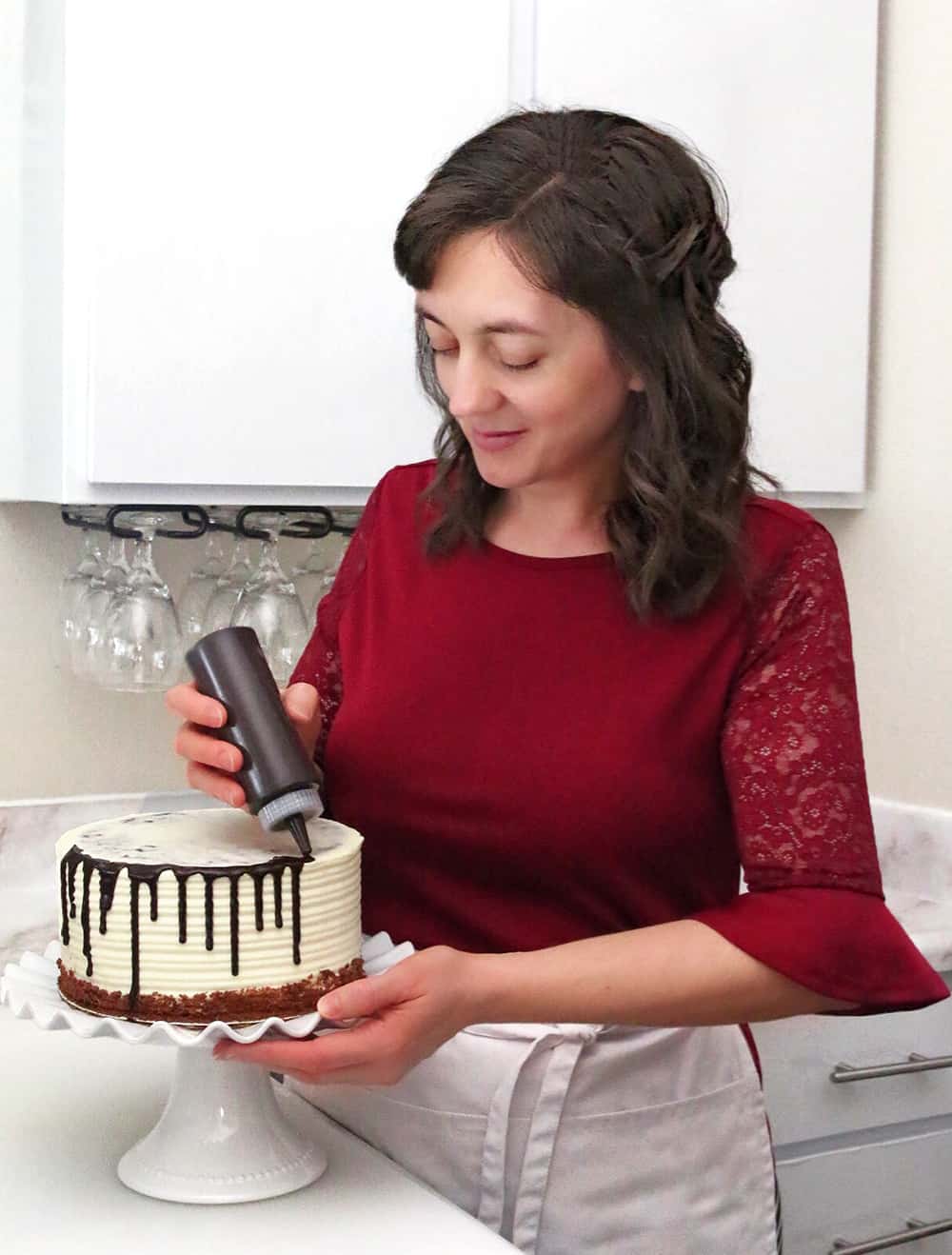 I come from a big family of 10. I have 4 brothers and 5 sisters. I moved to the United States of America from Ukraine with my parents and siblings when I was 14 yrs old. After graduating from High School, I went to Dental School and then was blessed with a job in a beautiful dental office.
Being the oldest of nine siblings meant spending a lot of time in the kitchen cooking alongside my mom. And I learned a lot from her. Sadly, my mom passed away very shortly after I got married. But her passion— cooking — did not. Passing on my mom's recipes that I have loved and learned from her has been an incredibly meaningful task passion for me as well. Especially making them modernly available to the rest of my siblings.
One of my sisters, Nina, kept telling me for a long time, "You cook so well, making delicious and presentable together feel so simple and homey, you should really have your own blog."
And that meant a website and all the techy stuff that comes with it. Creating a website was not the first thing on my mind. I wasn't agreeing to it for a while. First of all, I'm not a professional photographer. Second of all, I'm no computer engineer, as I thought that's what practically required for website managing. There was a good reason that I hesitated for a bit, it's not easy at all.
Turns out it's pretty involved, but also a fun learning experience. I used to tell my patients at work that technology is great when it works, but when it gives you problems ... I'm completely lost. But as blogging depends on it, I gave it a go and discovered that I enjoy it.
Techy side aside, the amazing recipes and delicacies I'm willing to share with you (with an emphasis on clean cooking) truly are scrumptious, simple, and 100% craveable! And here, on my blog, you will find family proven delicious homemade meals, made with extreme cleanliness, beauty, and passion, in your very own kitchen!
Since the start of this blog in July of 2014, it has grown into a place that many of you return to over and over for delicious recipes. It makes me so happy to see your photos and read your comments about your experience with my recipes. And reading other articles and pages. So, thank you kindly for joining me on this journey here. It really means a lot to me and my family!
Thank you for stopping by and I wish you many delicious and joyful days ahead! 🙂