It is commonly said that the kitchen is the heart of the home. And with good reason. One of the most enjoyable experiences is creating savory and beautiful dishes while having a good time doing it. Another incredible experience is creating them with friends and loved ones. Positively influencing people and offering them something of value. It's very humbling and inspiring to make someone else's life even a little easier by providing a stepping stool so they may climb a step closer to their own goals. That is my aim and passion!
Cooking is an art, but it, too, has a beginning. When I think back to the beginning of my cooking and baking journey, there were no food blogs to read loaded with incredible recipes and tips to make cooking easier and enjoyable. At least not that I heard of. Just as I had to start at the beginning, there are others who are there today, and my aim is to stretch out a hand and offer valuable information to them and folks at any level and contribute towards them not only to become a more skilled and confident cook but to have a blast! For my non-local friends, with whom I will not be able to share in these experiences in the heart of my home, I am absolutely smitten to share them in the heart of my blog. Thanks to the world of blogging ...
... it has made it possible for me to touch more people every day, and I feel touched in return. As much as I love blogging, it hasn't always been all easy-sailing. I was never really tech-savvy or have attempted to scale the deep ocean that is the internet. I have learned a lot since starting, but there is even more still to be learned. Blogging is as challenging as it is fun. In my view, blogging is the best job in the world: doing what you love and touching others with it. I hope to make a difference in your life as you are making in mine.
I value and appreciate every single one of my readers! However, my Newsletter subscribers go the extra step in keeping in touch with me and I would like to reward them. I strive to offer something special to them and the rest of my readers who would like to get on board. The Newsletter is not only informative but fun and interesting. As I scale new territories in the blogging world, I constantly learn new ways of expanding and improving my brand. As a result, I would like to introduce my first eBook and offer it as a gift especially to my subscribers.
This mini main dish eCookbook is a collection of some of my family's favorite dishes and I hope you'll enjoy them as well. All of my already-subscribers will receive a separate email, delivering this gift to your inbox. For those of you who are not yet subscribers, I would like to give you a sneak peek into what is in my Newsletter by listing several samples of the features and their details. There is always something fun, interesting, and valuable to take away. I hope you, too, will join my Newsletter family!
Weekly Newsletter - What's In It?
See Samples of What to Expect!
1. NEW POSTS ON THE BLOG. This feature is the newsletter's fixture. Every week it gives you an update on the latest post(s) on the blog for that week.

2. SIMILAR DELICIOUS RECIPES.  This is a regular feature that will appear in the newsletter each week. If you loved that week's post(s), this feature gives you more to try out that are similar to the post(s) of that week.
3. TOP RECIPES OF THE WEEK. People will always have their favorite food and posts! This regular feature shows you two of eight blog posts that were viewed the most during that week. This is a sample of four from two previous newsletters.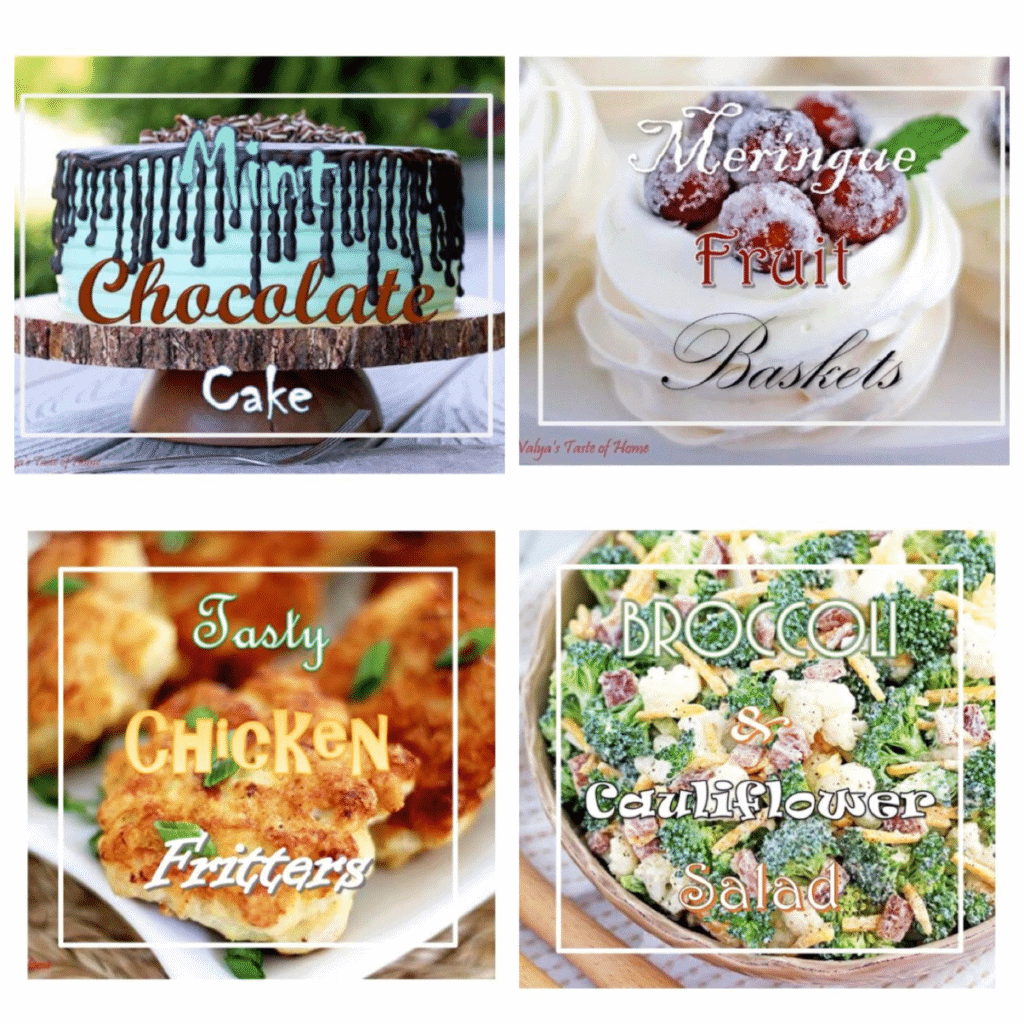 4. MOST PINNED RECIPES THIS WEEK. In this regular feature, you will see two pins in each newsletter that were pinned the most on Pinterest during that week.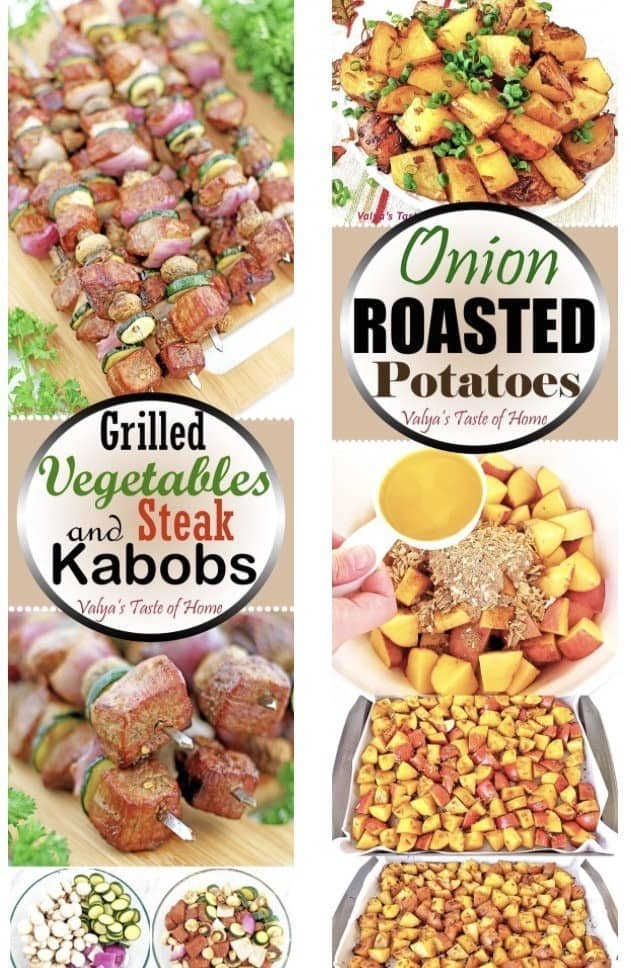 5. DID YOU KNOW? Weekly Fun Facts. Everyone loves stats and facts. And that's a fact! Ahem... This is a regular, fun feature in which you will see one weekly fun fact display that may be post-related to that week's post(s), or just a random one, but always entertaining. Below is an example from two previous newsletters.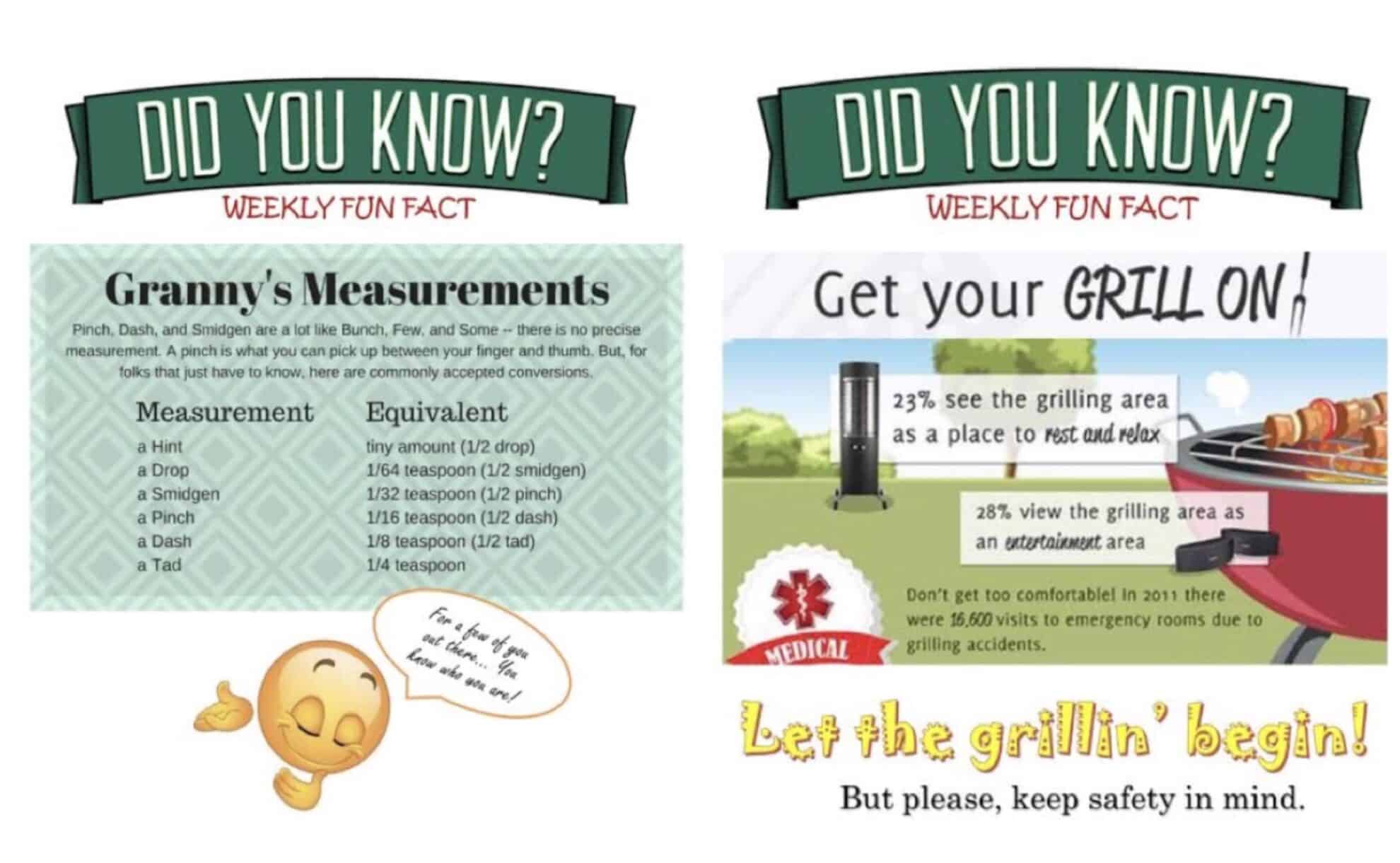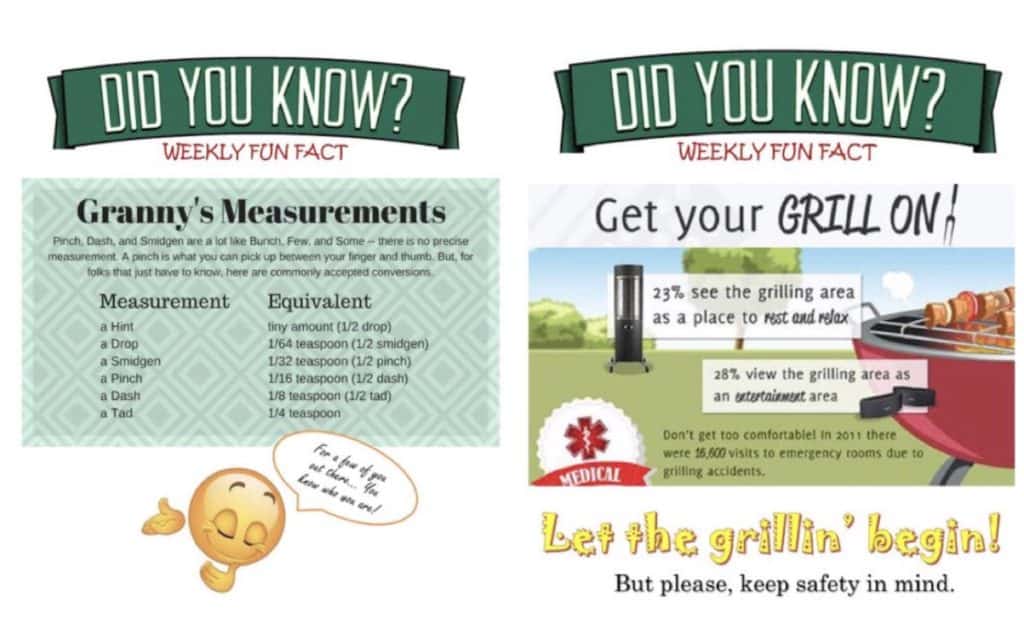 6. FAMILY FUN! This is an occasional feature and will appear sporadically. In a big, vibrant family like mine, there are just too many family fun moments to share. In this feature, I won't inundate you but will share one highlight of notable & special events, blog & newsletter milestones, and occasional family fun moments.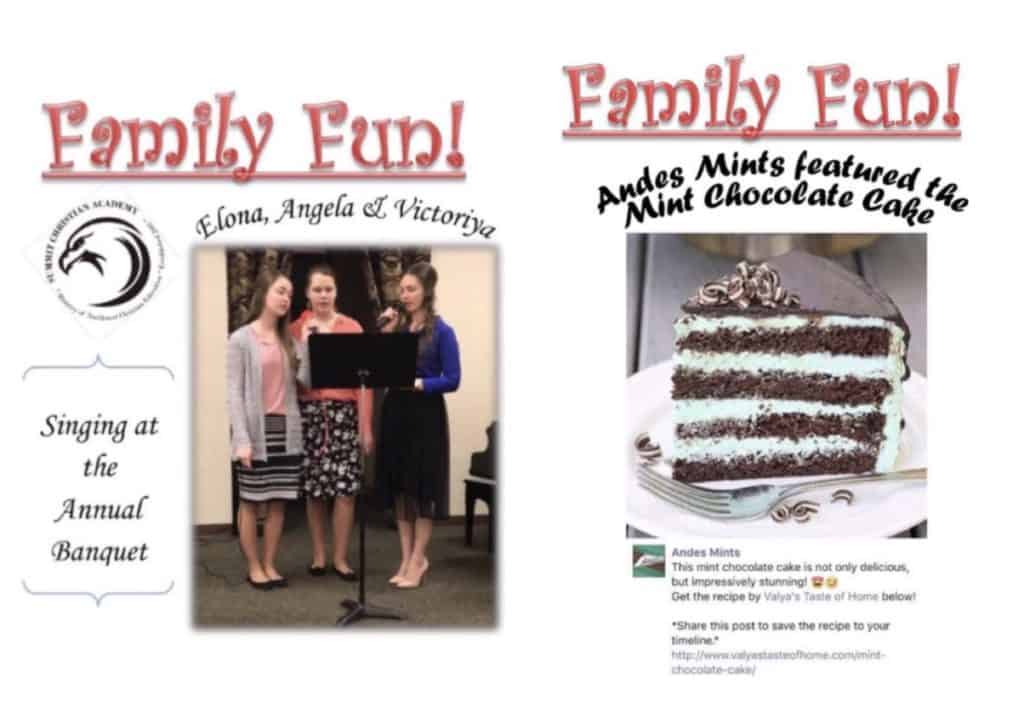 7. KITCHEN TIPS. With so many steps, details and so much to do in the kitchen, any bit of heads up helps. And sometimes even make a difference! This regular, fun & creative feature will offer you just that. Below are four examples of Kitchen Tips from four previous newsletters. The feature will give you three (or more) kitchen tips in one feature that are related to that week's post.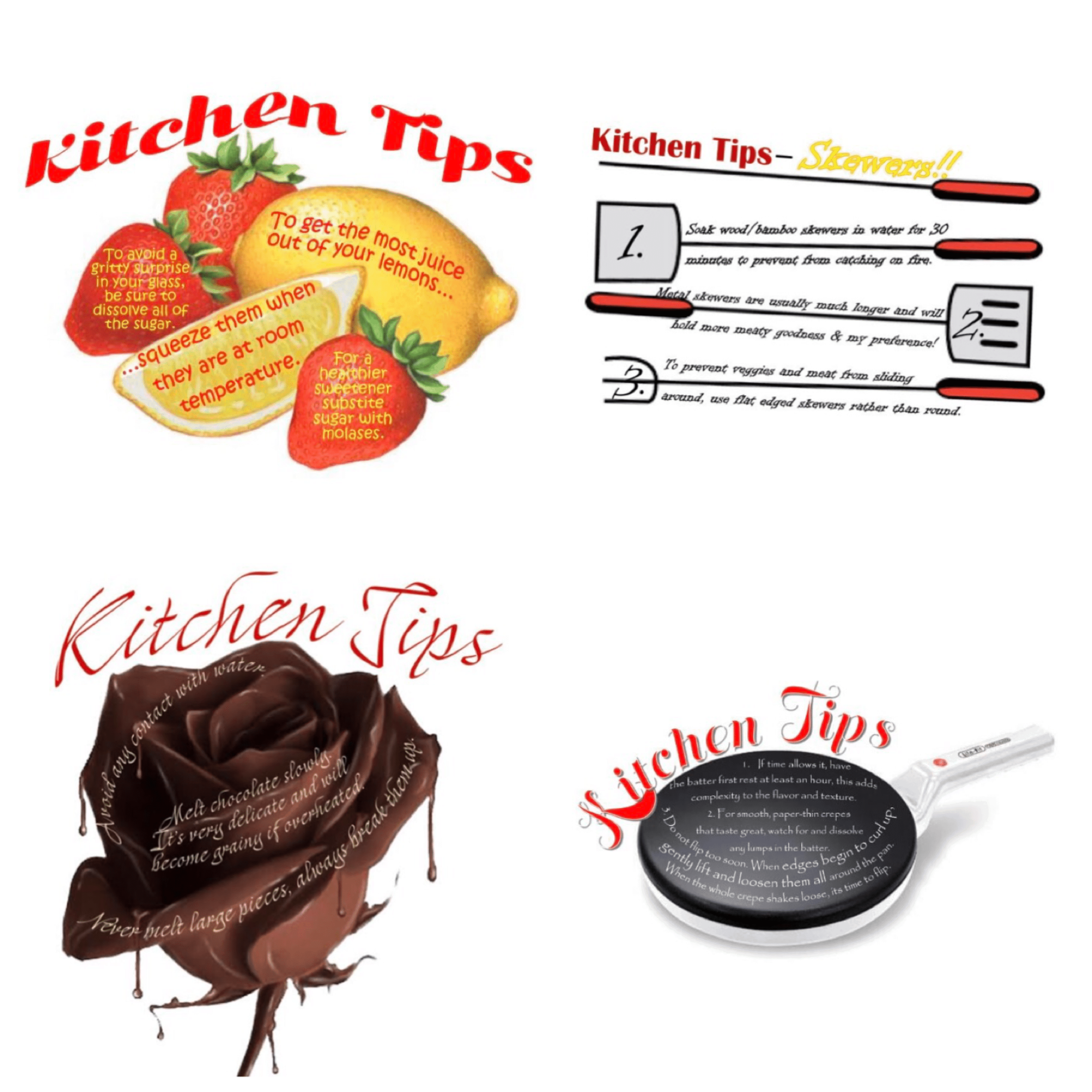 8. COOKING TOGETHER. Have you ever wanted to try a recipe but was a bit intimidated by its details and complexity? Send me the request and we will make it together! You will see it posted within weeks (to – hopefully – no later than two months), depending on the season and on my post planning. This is a regular feature that is new but will give me a chance to cook with you and for you! It basically gives my newsletter subscribers access to my kitchen by sending me a recipe request that they would like to see made and posted in detailed instructions.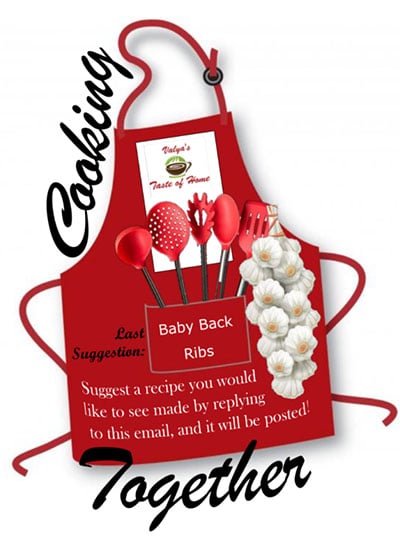 9. COMING SOON. This is an occasional feature that will announce anything new that is coming soon to Valya's Taste of Home blog and Newsletter, weeks in advance.
10. AND AS ALWAYS....