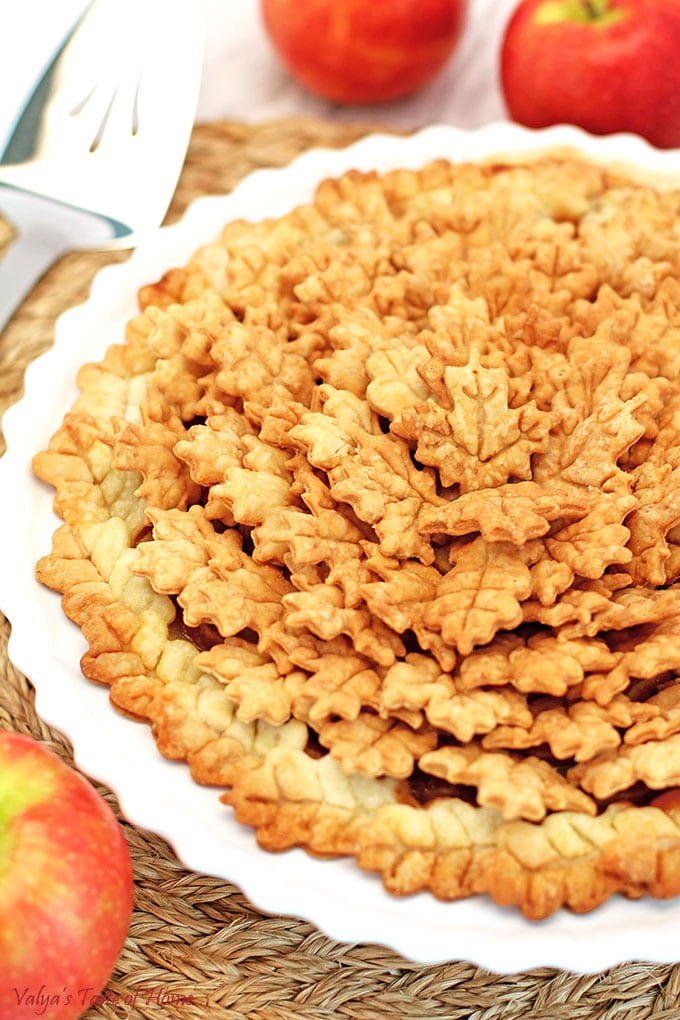 Apple pie is the signature dessert of America and a favorite on the Thanksgiving table. Yes, on mine as well. 😉 How can you not include this classic treat? As you can imagine, there must be thousands of recipes out there. This one, in my opinion, is the best and the only recipe you'll need. It's a fairly simple recipe to make but tastes absolutely incredible.
The homemade pie crust has only four ingredients, including one as basic as water. The filling is very simple as well. It consists of brown and regular sugar, cinnamon, nutmeg spices, flour, and salt. That's it! Didn't I say simple? (One important tip though: you might want to make two pies!)
Fitting it into your cooking schedule doesn't need to be difficult, either. Bake the apple pie the day before the gathering, add the final touch of the leaves arrangement and refrigerate. Reheat the pie in the oven shortly before serving and it's ready to go. That saves so much time. Enjoy the pie and have a very happy Thanksgiving holiday everyone!
…