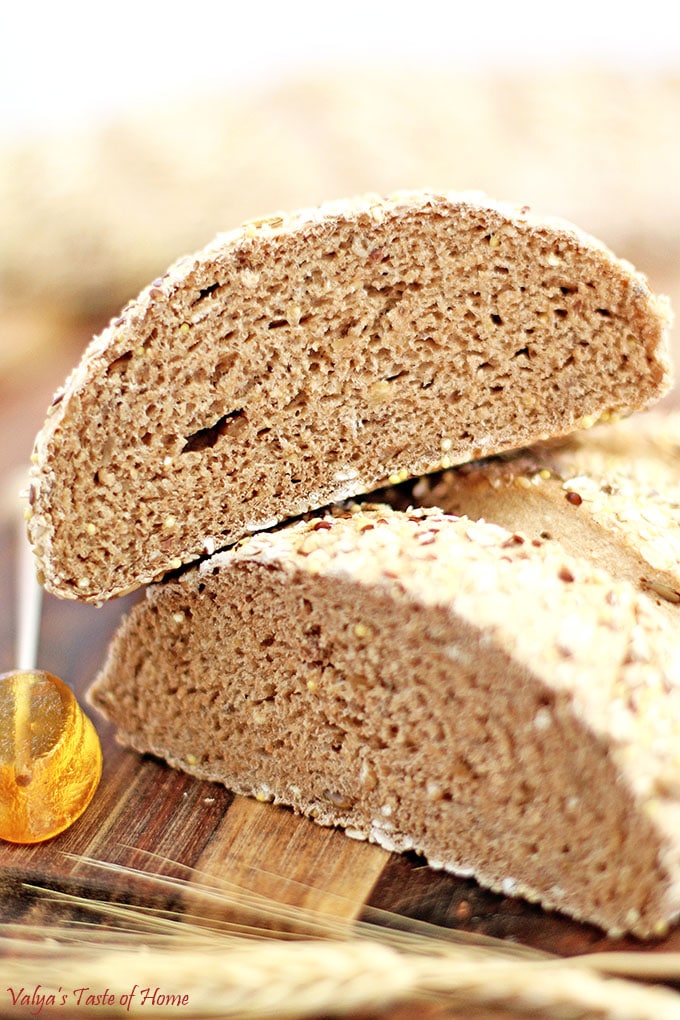 What does bread mean to you? Read my view about the two main breads essential for life HERE. For me, bread stands for a meal of substance on the same level of consumption as a main dish. Any meal with bread involved instantly makes the meal solid. I love bread and simply cannot live without it. And the more variety, the better! Anyone with me on that? Finding a great loaf of bread that the whole family loves is a great score for a cook, so imagine one made by you? Homemade, oven fresh and delicious. That's a good feeling!
This hearty Multi-Grain bread with a touch of honey is one reason for such a good feeling and also a delicious step toward getting more whole grains nutrition you need and the taste you and your family would love. A little dense yet has a gentle and soft texture, moist and super flavorful.
This bread goes great with just about anything you use typical wheat bread for. Great for breakfast as a toast topped with egg, bacon, and avocado. Or simply spread a little butter, drizzle some honey and a cup of coffee. If you can't get enough, it may also be eaten plain just because it's an incredible bread. Yum! Enjoy!
…