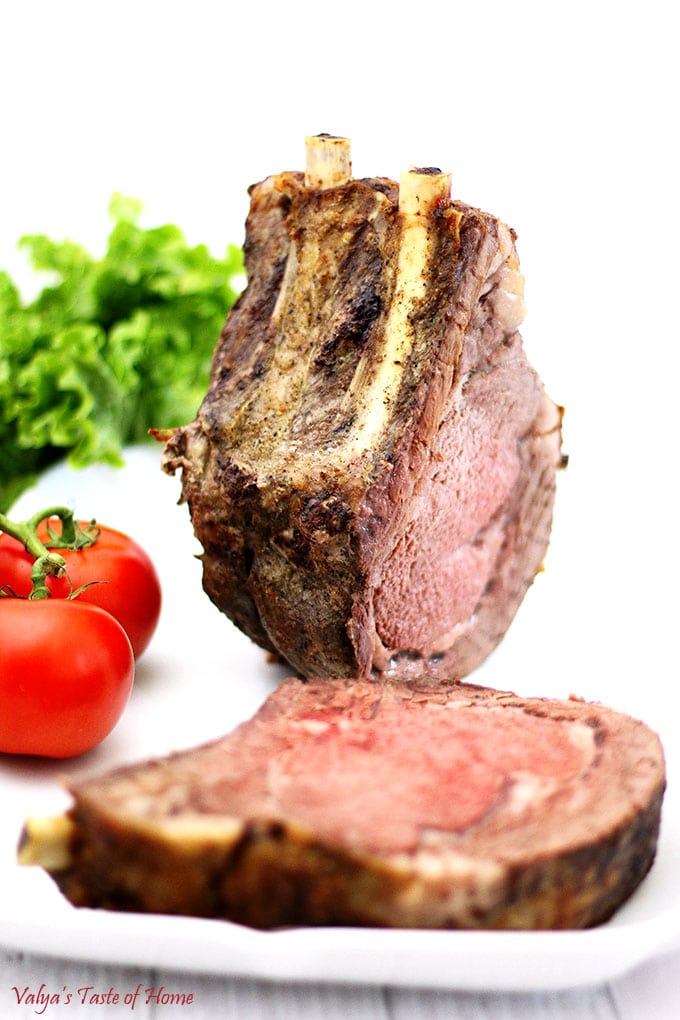 Let's talk meat, folks! If you are planning a special dinner, I've got you covered! What are some ideas that come to mind when you think "special dinner"? I'm betting steak makes the list for most of you. If that's the case, put that simple steak back in the fridge at the store and go for its upgrade: the grand ribeye roast! It's a wonderfully flavorful and very tender cut that is not much more difficult to prepare than steaks are. This is quite an easy roast to make, so don't let it intimidate you and read on.
A good ribeye roast is a very popular cut to buy even if it's a little on the pricey side because the ribeye cut is one of the most marbled cuts there is. This makes it one of the most amazingly juicy, super soft and delicious pieces of meat in the steak family you can enjoy. And hey, if you want to splurge a little during a non-holiday season and enjoy a fantastic meal with your family, why not?
My family and I love to enjoy a fancy meal every once in a while and this roast definitely hits the spot. We do prefer meat of any kind well-done, so the cooking instruction vary depending on your liking (see roasting instruction below). So, if you need a perfect bone-in rib roast ultra-simple recipe, don't miss out on this one. Enjoy!
…